More than half a century after serving in WWII, Ron Fredrickson, 91, took to the skies in an open-air cockpit of a World War II-era biplane in honor of his service, all thanks to the
Ageless Aviation Dreams Foundation
, proudly sponsored by Direct Supply.
"It was very enjoyable. I got to check out all the instruments, and double check the air speed and altitude," he said. "We didn't have dual controls though, so I couldn't take over!"
Fredrickson was one of eight veterans from various Capri Senior Communities treated to dream flights provided by the Ageless Aviation Dreams Foundation. From World War II to the Cold War and from the Army to the Navy, the men represented most branches of the military and served all over the world.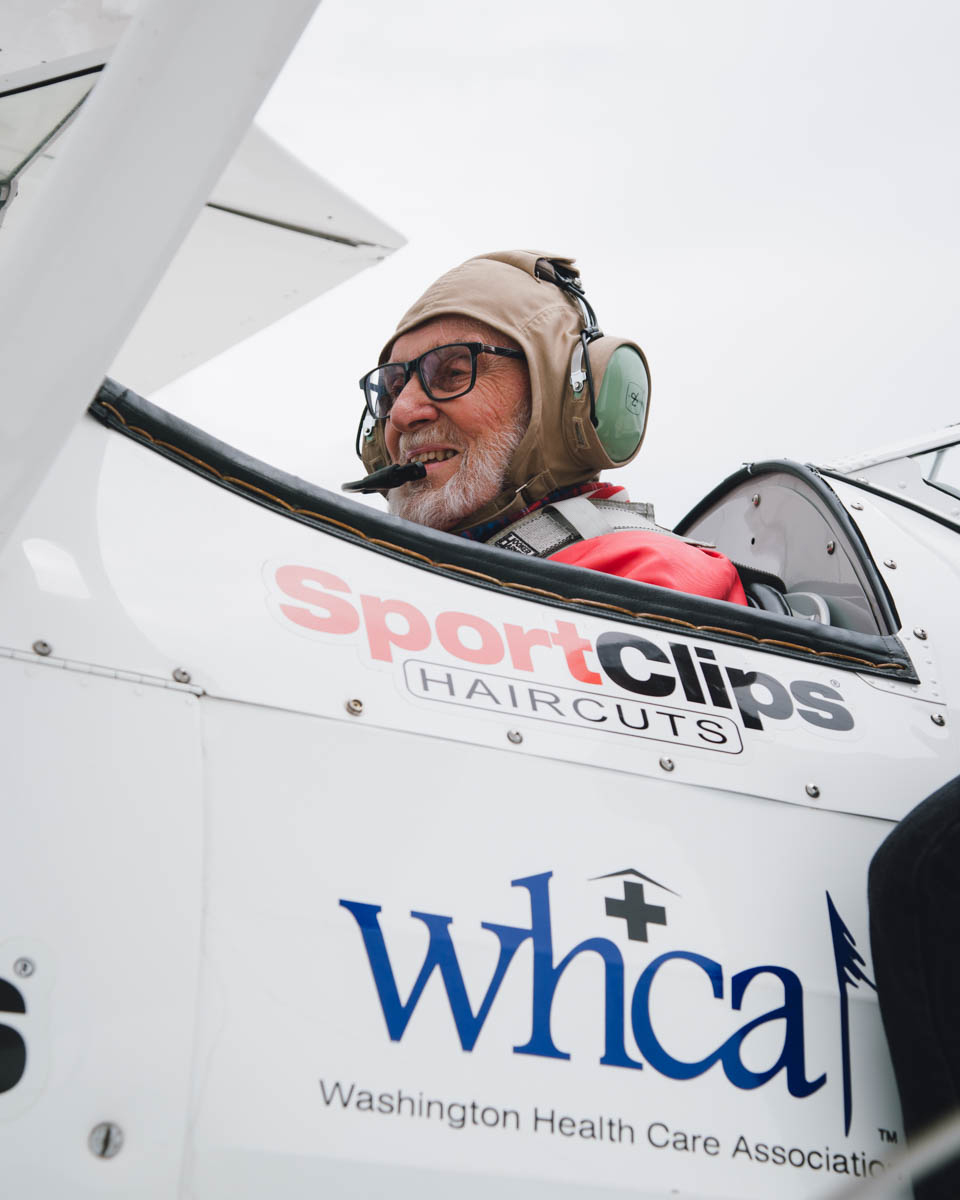 As soon as Fredrickson finished high school, he enlisted in the United States Navy. "It was practical to enlist because you could choose your service," he said. Trained as a radio operator, he later became a store keeper at a naval prison, issuing personal items to prisoners. "They were allowed one carton of cigarettes a month as a health and comfort item," he shared. After returning from his flight, Fredrickson said that it "was different than flying in a big jet, but I enjoyed it thoroughly."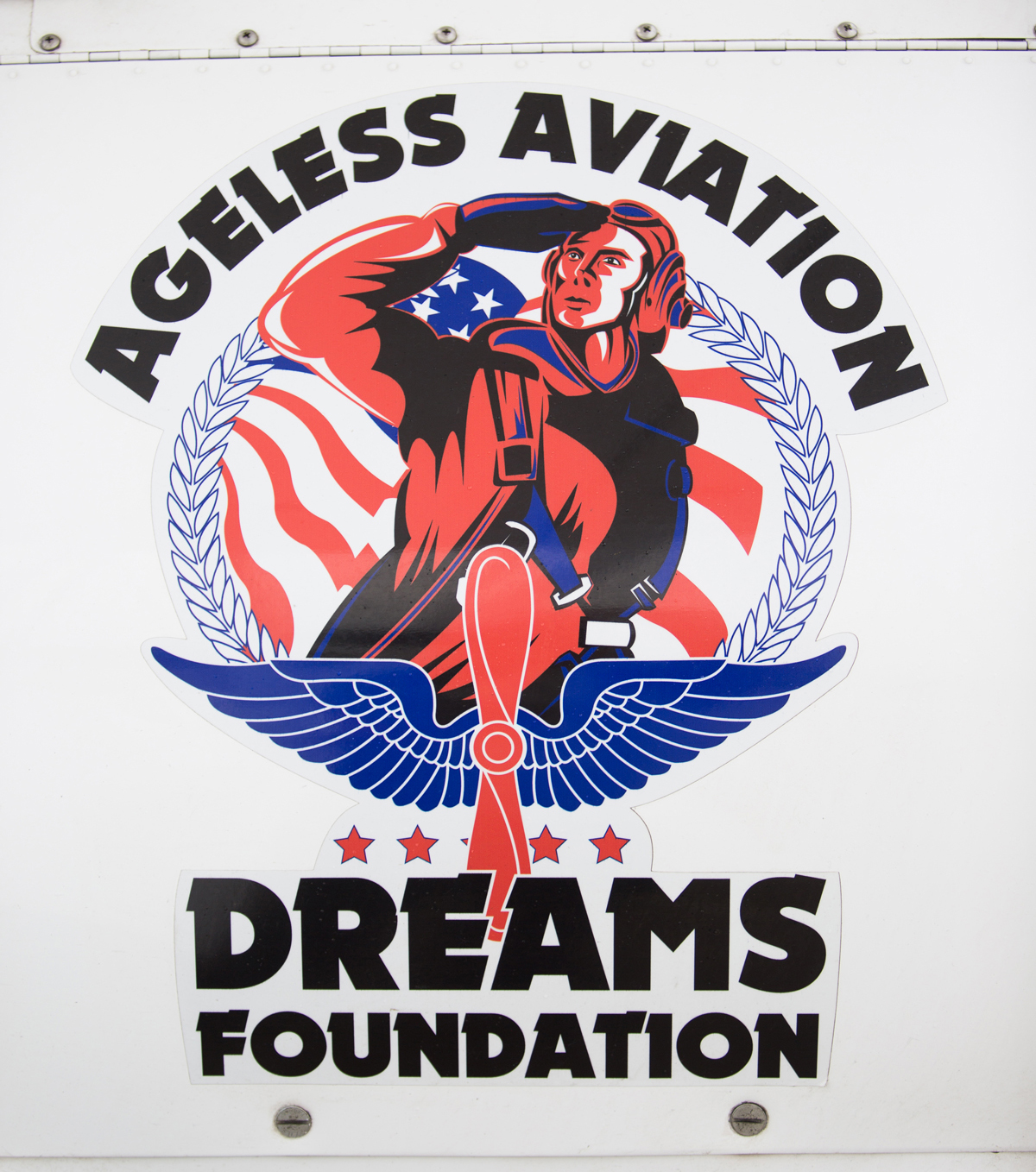 Since Darryl Fisher founded the organization in 2011, Ageless Aviation Dreams Foundation has provided more than 3,300 flights to deserving veterans nationwide. In 2019, the foundation will add a fourth Boeing-Stearman biplane to its fleet named "
The Spirit of Wisconsin
" in honor of the citizens and businesses of Wisconsin, including Direct Supply, who have supported the organization.
Fisher founded the organization with the goal of "giving back to those who have given." Before the first flight of the day, Fisher noted, "We're here for one purpose today: to say thank you."
For Ed Green, 81, the day was especially meaningful. After his flight, he said, "It was an awesome experience. It means a lot because veterans are finally getting honored."
Green served in the Army during the Cold War. Stationed in Germany, he primarily worked in the office as a personnel specialist. After his service, he worked for 37 years at Fox 6 in the engineering department.
"It was a little noisy, but not too windy," he said after deplaning and giving a thumbs up. "It was wonderful, and we had some good views of the lakes below."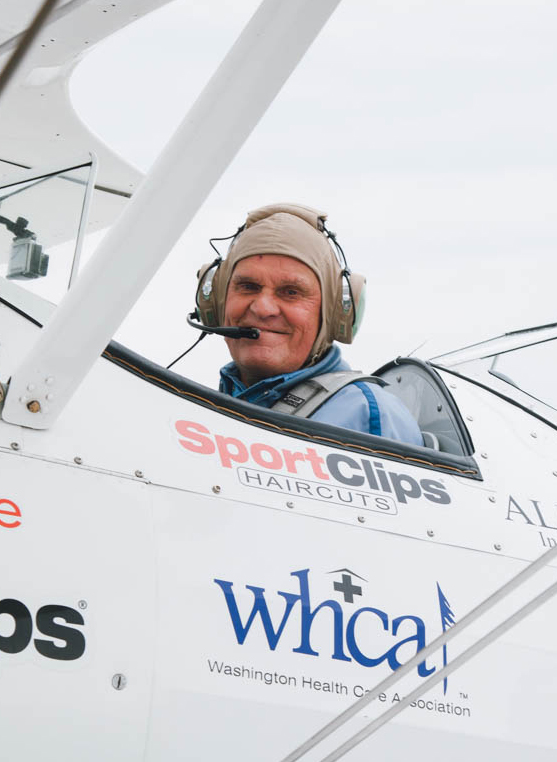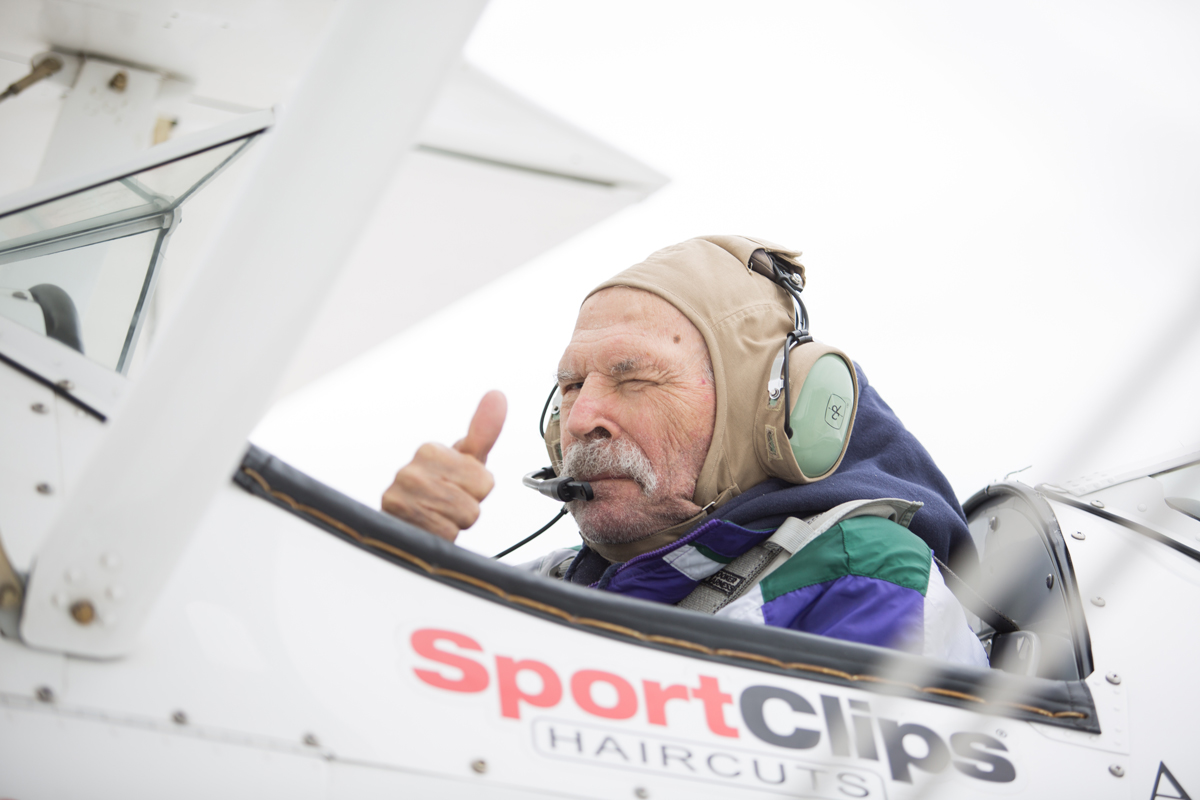 Bob Jaster, 91, was also looking forward to the flight. "I've been ready for many years," he said as he walked on the tarmac. Jaster served in the Coast Guard during WWII. After enlisting in Milwaukee, he attended boot camp in New York before heading to Atlantic City to learn how to be a radio operator. After his service, he attended an extension of Marquette University under the GI Bill and became a police officer.
A crowd of family and friends came to show support and appreciation for the veterans, and the group included two Germantown High School football players. They had met Jaster at The Gables of Germantown Senior Living community during one of their men's lunches, where football players and residents enjoy a meal together. "It was great and I saw a lot," Jaster said after the flight. "I'm glad I made it back!"
With more than 30 years dedicated to improving the lives of seniors, Direct Supply is proud to sponsor Ageless Aviation Dreams Foundation to help make the flights possible for senior veterans. To schedule a dream flight and learn more about the organization,
visit their website
.