"Preparation through education is less costly than learning through tragedy."
Max Mayfield, Dir. National Hurricane Center
Background
In June of 2017, the Centers for Medicare and Medicaid Services (CMS) released 74 pages of interpretive guidelines relating to CMS Emergency Preparedness Rule (EP) at Senior Living communities (Long-Term Care (LTC) Facilities and Intermediate Care Facilities for Individuals with Intellectual Disabilities (ICF/IID)). The EP rule took effect November 15, 2017, and health, safety and LCS surveyors across the nation are now checking for compliance 25 of the 44 new "E-Tags" or "EP-Tags."
In this series of blog posts, we will provide Senior Living communities with some general knowledge to help empower you to stay safe and in compliance. Of course, it is up to you to consult with a qualified legal expert to determine what is best for your situation. While we will cite sources and use experts accordingly, we will primarily be leaning on the guidance of Ray Miller, Director of Risk and Safety Solutions at Direct Supply and industry veteran for over 30 years. Ray has presented on this topic to hundreds of communities across the country.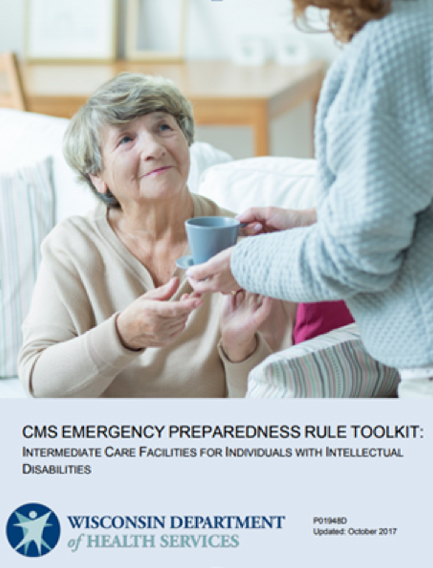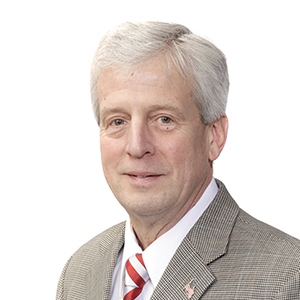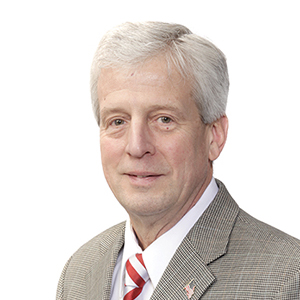 Ray's Preface on Emergency Preparedness & New Rules
Clearly, these new federal regulations bring additional focus both by you and by external agencies. But there have been state EP requirements in place for a long time. And while I don't know of anyone that had to "start from scratch," I would be remiss to not recognize the CMS regulations are a massive addition of responsibilities which communities must now deal with on top of other compliance factors. Having started working in the safety and risk side of healthcare 1981 and LTC specifically in 1986, I've seen the strength and professionalism of those responsible for such compliance and I am confident in their ability to navigate these new requirements.
Before we dive into the 4 core elements of the CMS regulations, it's important to note a few key themes. As with any plan, you're looking for gaps in your current plan and for potential risks. Preparation and mitigation (reducing both your risks and severity of the impact of those risks) are essential. And keep in mind that, as an example, you don't need a separate evacuation plan for both fire and flood – you only need one evacuation plan. But in ALL cases, we can NEVER forget that residents and employees are the most important consideration that we have. And our EP plans MUST contain provisions to care for them despite whatever happens, regardless of whether the event is natural, man-made or facility emergencies and disasters.
The concept of "pre-event" is so very important and foundational to safety and success in this realm. Make plans and strengthen relationships now, BEFORE the event occurs. Ask questions like 'Who turns the grid back on?' 'How do the generator tanks get refueled?' 'Who replenishes food and medicine?' What's important here is the continuity of operations – NOT recovery of operations in an emergency or disaster. (Your community will probably include a recovery plan, but, keep in mind that CMS does not currently require a "recovery" annex, chapter or plan in your EP Plan.)
There is no "one size fits all" with EP Requirements or the interpretative guidelines. 'Open to interpretation' is not something providers want to hear when it comes to compliance, but it's important to know that you'll be surveyed on the plan that you come up with based on your Hazards & Vulnerabilities Anaylsis (HVA). So monitor, learn, test and modify your plan as necessary. Oh yeah, and document everything.
Ray Miller
Educator, Storyteller, Wanderer
BS, MSHOSH, GP
Director of Risk & Safety Solutions, Direct Supply
The 4 Core Elements (of 6 Total) of § 483.73 

Emergency

 Preparedness
1. Written, Comprehensive Emergency Plan
E-Tags involved: 0004, 0006, 0007, 0009
"Facilities must develop and all-hazards EP program and plan."
RM: This requires that, based on your HVA, you have identified and addressed your risks and exposures. An Authority Having Jurisdiction, or AHJ and your surveyors (by whatever their job titles are), want to know how you will meet everyone's needs in your written, comprehensive Emergency Plan. Keep in mind that your plan should address how you will provide and ensure the necessary capabilities and capacities. A true disaster, after all, would require the cooperation of many people and organizations in the area. Your plan must reflect how you will prepare for implement this collaborative effort.
Start by identifying and documenting hazards, impact, plan, policy and training gaps. Your unique resident population, building, community and geographic region must be addressed in your plan. Look at your equipment, power sources, water and food supplies. Think about how you'll continue caring for residents, staff and volunteers  if, for instance, you lost part of your facility or the HVAC system failed. How will you communicate all of this? What if there's a cyber-attack? If you find gaps, address them in your written plan. And be sure to review and update all aspects of your plan at least annually.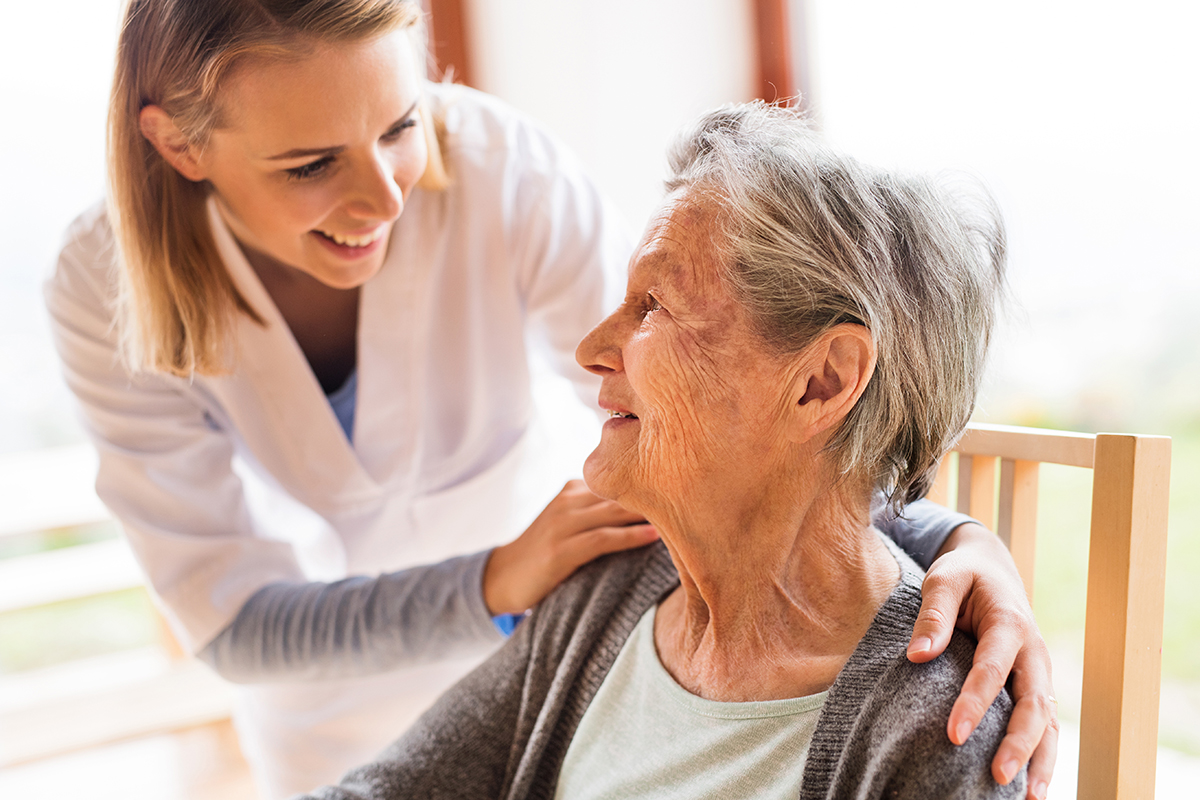 Caregivers: The Difference Makers
What will often keep an emergency from becoming a disaster? The thoughtful, timely and correct REPONSE of your frontline staff. That is, if staff sees something, they can immediately make a decision and do something. Think about who will be there when an emergency strikes in the middle of the night or a resident goes missing – it will often be those who are closest to the event – the caregiver or other frontline staff.
"They're the heroes. Reward them," says Ray. "Recognize them now – even before the event. Do this with their peers present. Without the frontline staff, you have few if any first responders. Encourage them. Remind them. Share both positive and challenging outcomes with them but in a way that is educational and instructive. There's time that even little things, like a Snickers bar can put a smile on their face as you offer them a sincere and public 'Thank You' for going the extra mile. Plus, they're gluten-free."
2. Specific Policies & Procedures
E-Tags Involved: 0016, 0018, 0020, 0022-26
Based on your EP, you must have "at a minimum" 11 policies that cover everything from food and supplies to waste disposal to surge event strategies.
Your communities will have other concerns as well, but you'll need documented policies and procedures for these. Again, all policies and procedures should be reviewed and updated at least annually.
RM: If you're overwhelmed by the process, ask another facility in the area for help. Hospitals or other communities should already have their plans in place and may be willing to share documentation or advice. It's all about relationship building and collaboration with local Emergency and Preparedness staff and other provider organizations. Of course, you'll need to tailor everything to your situation. Be sure to keep records of your communication to show an AHJ or surveyor that you sought help – whether it was successful or not.
How Does CMS Differentiate?
A policy is a formal method or course of action to be adhered to. Procedures are the actions need to implement those policies and meet regulations. Operating guidelines are the checklists, etc. that are integral parts of policies and procedures.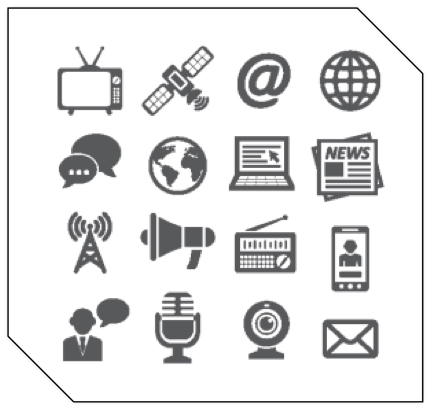 3. Defined Communication Plan
E-Tags Involved: 0029-0035
In a disaster or emergency, communication is vital to continuing to provide care.
In your communication plan (which, like everything else, must comply with federal, state and local laws), you'll need to include information like resident names and contact information, medication, diagnoses, medical equipment, blood type, allergies, next of kin and more. This information is required to be readily available and sent WITH an evacuated patient in an emergency. And while there is a clear overall push in the industry to use electronic documents, you'll still need to have a physical copy as well.
On top of patient information, think about how you'll primarily and alternately communicate – is it via phone, walkie-talkies, short-wave radio or something else? There are also several emergency communication systems to consider, including: Wireless Priority Service (WPS), SHAred RESources (SHARES), HF radio and the National Communication System (NCS).
As with every EP plan element, surveyors might ask to see the entire plan or specific plan elements. They may also ask for evidence of log, records, contact made, training done, etc. Or ask staff to demonstrate a task from your plan. For example, what would a staff member do if a fire alarm is pulled? Surveyors could even interview families of residents and ask if they've been given information related to their provider's emergency plan. The overarching theme with this rule is coordination and continuity of resident care wherever they might land in an emergency – a different part of your building, a different provider altogether or even a hotel for that matter. Despite whatever the situation is, continuity of resident care should be as seamless as possible, so sharing timely information and appropriate medical documentation is essential.
RM: Few, if any, exact solution is offered in this regulation, and CMS allows facilities flexibility in how they formulate and operationalize the requirement of the communication plan. This is another instance of the need for you to be sure to consider the interpretive guidelines.
4. Training & Testing
E-Tags Involved: 0036, 0037, 0039
This section of the new guidelines deals with testing staff's ability to demonstrate skills you've already documented you can perform.
What if the electrical grid goes down and you lose your generator and, hence your resident monitoring and security devices in the dementia care wing of your building? What does your policy say and how have you trained the staff? How will the staff explain their response to such situations? Obviously, this is only one example of a multitude of possible scenarios. Training plans, policies and procedures must be trained and tested based on needs identified in your HVA. On top of that, you guessed it, you should record notes of all training. For example, who was trained on what and what were the results, etc. While not a requirement, one of the best ways to document and analyze the needed information, outcomes, needed changes and improvement is through an After Action Report (AAR).
RM: Personally and professionally, I strongly recommend that you use an AAR following drills, exercises AND actual events. This strong recommendation is not unique to me.
According to the guidelines, a Senior Living provider is responsible for "competency-based care." That means that staff members must not just attend the training but also be able to demonstrate competency in the skill. To achieve that level of expertise and meet the "Testing" requirements, you'll need to continue having your drills (once per shift per quarter), but also participate in either a Community-based full-scale exercise OR (when not accessible) a Facility-based (planned, executed and evaluated) full-scale exercise. It is noteworthy that an actual natural/man-made emergency that requires activation of this first requirement.
The second Testing requirement is that you have 2nd full-scale exercise (community- or facility-based) OR a Tabletop exercise. Look for more information about tabletop and community-based exercises coming soon.
Direct Supply® TELS™ & After Action Reports
Following a real emergency or just an exercise or drill, providers should document the details of the event in what's called an After Action Report. While CMS does provide a seven-page report for this, TELS Platform offers a simplified one-page version for its users (expandable, if needed). On this report, you'll take note of participants, lessons learned, staff statements and more.
You can use TELS Platform to store emergency preparedness documentation, track routine compliance tasks and more. To sign up, visit TELS.net.
Specific questions regarding the EP rule may be emailed to SCGEmergencyPrep@cms.hhs.gov.