In a recent memo to state survey agency directors, the Centers for Medicare & Medicaid Services announced new developments around COVID-19 survey activities, CARES Act funding and increasing enforcement for infection control deficiencies.
Highlights of the new developments include:
A new COVID-19 reporting requirement for nursing homes has been implemented and CMS is partnering with CDC's federal disease surveillance system to quickly identify problem areas and inform future infection control actions
A performance-based funding requirement tied to the Coronavirus Aid, Relief and Economic Security (CARES) Act supplemental grants for State Survey Agencies and guidance for the limited resumption of routine survey activities
Enhancing the penalties for noncompliance with infection control to provide greater accountability and consequence for failures to meet these basic requirements
What This Means for Senior Living Long Term Care Facilities
While the memo is addressed to State Survey Agency directors, Long Term Care communities should continue to take all necessary and appropriate steps to prepare and ensure compliance with the CMS COVID-19 Focused Survey for infection control. CMS officials are pushing states to perform 100% of required infection control surveys by the end of July and using use $80 million in CARES Act funding for State Survey Agencies.
"This latest from CMS is a message to survey agencies to kick it into gear as much as it is for facilities to be ready. "Surveyors are being forced to act, which unfortunately means more pressure on providers at a time when they could benefit from more support, not surveys. Providers need to be aware that these increased surveys are on the immediate horizon."
– Liz Jensen, Direct Supply Clinical Director
Here Are 4 Ways That You Can Prepare for CMS's Increasing Enforcement of Infection Control Deficiencies
1. Review the COVID-19 Focused Survey for Nursing Homes
The COVID-19 Focused Survey for Nursing Homes is used to investigate compliance at F880, F884 (CMS Federal surveyors only), F885 and E0024 for surveyors to determine whether a facility is implementing proper infection prevention and control practices to prevent the development and transmission of COVID-19 and other communicable diseases and infections. Buildings should review the checklist to ensure they're prepared in the event of a survey.
For even greater control, users of the TELS Building Management solution can upload the checklist as part of their Site Visit tool for each building to complete and assign a Best Practice Task to ensure completion and documentation. Current users can sign in, or call 800-667-3880 if you're interested in learning more.
2. Keep Up with and Implement Cleaning Best Practices for Infection Control
It's essential to ensure proper cleaning techniques and processes are implemented throughout your community and staff, including: 
Hand hygiene – wash hands often or use an alcohol-based hand sanitizer
Dwell times – the amount of time disinfectants need to remain wet on surfaces to properly disinfect
Cleaning – all hard surfaces, including countertops, sinks, toilets and flooring
Sanitizing – done in environments where food is prepared and eaten, like kitchens and dining rooms
Disinfecting – performed across all other hard, non-porous surfaces; use chemicals with EPA-registered claims to kill germs, and focus on all high-touch surfaces like light switches, bedrails, handrails, doorknobs, TV remotes, call buttons/cords, armrests and toilet flushers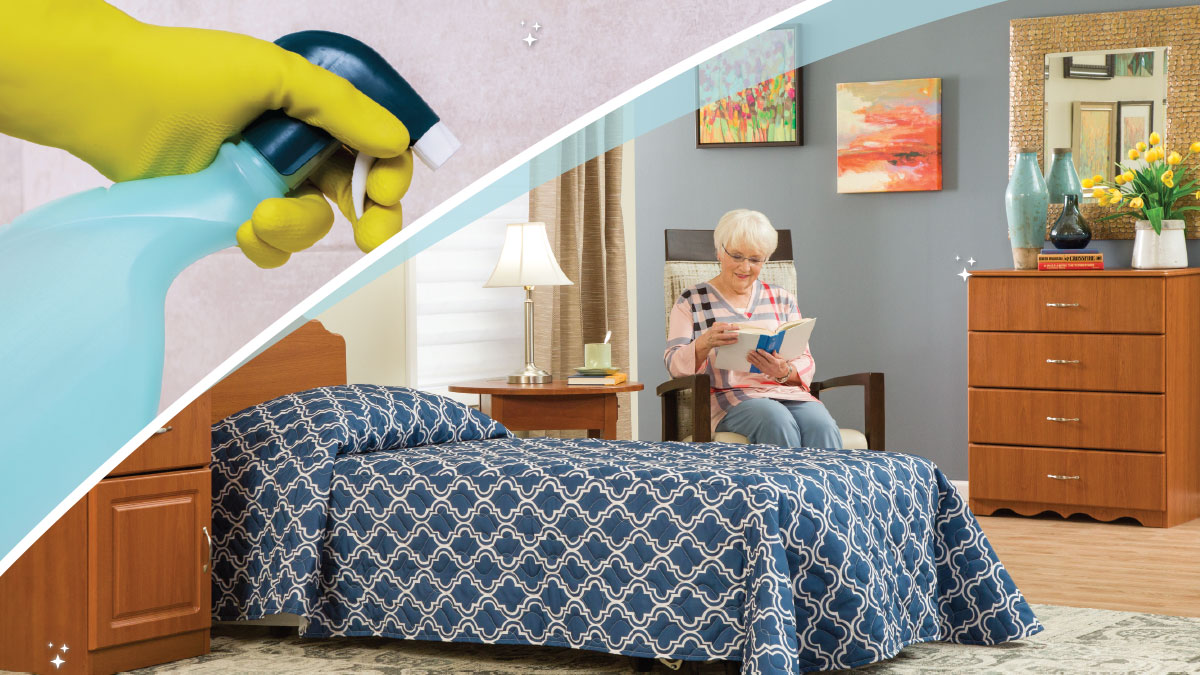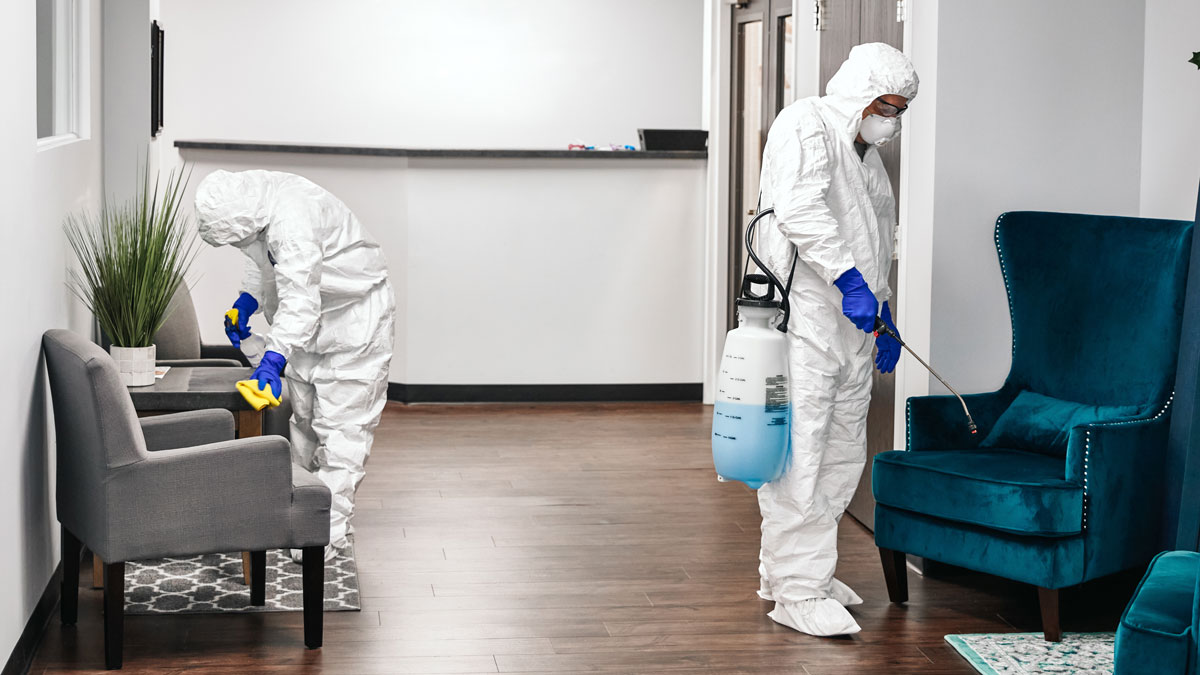 Need an extra hand? Direct Supply TELS Building Services is proud to offer professional Cleaning & Disinfecting Services for Senior Living communities nationwide. From common areas to resident rooms, put reliable EPA-registered List N disinfectant application and deep cleaning to work in your community with our specially trained cleaning professionals.
3. Maintain a Supply of Masks, PPE, Disinfectants and Thermometers
To support the cleaning techniques and processes in your community, it is just as essential to ensure staff have access to the cleaning solutions and protective equipment they need, including:
4. Read Up on Best Practices and Recommendations for Infection Control Solutions
The experts at the Association for Professionals in Infection Control and Epidemiology (APIC) have put together helpful resources on best practices and recommendations for the use of various forms of PPE, including:
Direct Supply is here to help!
Ensure you're ready for CMS's increasing enforcement of infection control deficiencies with product solutions, guides and insights as well as documentation software like the TELS Building Management system. TELS users can upload the COVID-19 Focused Survey for Nursing Homes as part of their Site Visit tool for each building to complete and assign a Best Practice Task. Current users can sign in, or you can call 800-667-3880 if you're interested in putting these tools to work in your community.