Whether it's labor and supply costs, or hidden expenses in outsourcer contracts, food spend in healthcare procurement can get out of control fast, and when you dig in, the details and data can be overwhelming. Fueling your healthcare system with procurement software tools can help you conduct a food spend analysis to determine cost reductions and process improvements. 
Tom Swapp, Vice President of Market Development – Acute for Direct Supply® DSSI™, discusses the challenges of food procurement in hospital systems, as well as the ways in which DSSI Analyze™ can keep food spend low. Learn how an optimized procurement service can serve as a hospital supply chain management best practice.
What is food procurement?
Food procurement is the process of how food is purchased and used within an organization. Food procurement services are not the largest or most complex area of spend within a hospital system, but often are the place where hospital systems end up overspending.
How to conduct a food procurement spend analysis
You know the cost of every bed and bandage…but what about every banana? While there are many tools on the market that give some indication of where your spend is going, it is essential to know specifics in order to make any meaningful change to your healthcare procurement process.
This is where DSSI Analyze comes in. It's the only tool I know of on the market that can tell you by high-level categorization where your spend is at, then drill into the next level of detail to tell you what to do next, and the next level below that to get down to cost of raw goods. DSSI's procurement selection tackles spend analysis beginning with your group purchasing organization (GPO) and your supplier down to your managed order guides and local distribution availability.
DSSI Analyze can help you move up and down the specificity spectrum to see where the spend is not optimized, and how to fix it. Ultimately, optimized food procurement can lead to overall hospital performance improvement.
"DSSI Analyze can help you move up and down the specificity spectrum to see where the spend is not optimized, and how to fix it."
Integrating food spend with healthcare procurement software
Working with data from your AP and ERP systems, combined with our proprietary modeling, categorization and visualization tools, DSSI Analyze helps you get a handle on what you're spending where, and how to get the most out of every dollar. DSSI's procurement software can help optimize spend for your entire hospital system.
Whether you're spending too much on pancakes or the people making the pancakes, you can look at your macro spend by site, by category, or go down to the details on those scratch pancakes versus pancake mix versus pre-prepared heat & serve pancakes. Which are on contract, which have a rebate, which are frequently out of stock and have more expensive substitutions…the list goes on and on. And that's just pancakes. DSSI can help visualize your supply chain value analysis and empower you to make strategic food service procurement decisions. 
Other process improvement opportunities in a healthcare supply chain
Translate this approach out to juice, proteins, modified diets, kitchen equipment, food delivery systems, you name it, and DSSI and DSSI Analyze can help you track it and optimize it, at every site and across your entire system. Plus, our DSSI eProcurement system can help you deploy the savings and deliver compliance now and in the future, taking your savings from hypothetical to actual in just a few clicks, and making sure your teams can sustain them year after year, order after order.
Your optimized process improvement can also serve as a risk management tool in your healthcare setting. An optimized and long-term sustainable supply chain management program can help drive greater compliance and savings.
The best way to see what you can save is with a demo and analysis – contact us today by filling out the form below to put the power of DSSI Analyze to work for your hospital or healthcare system.
Try DSSI Analyze™ Today
Contact us for a free demo and initial savings analysis.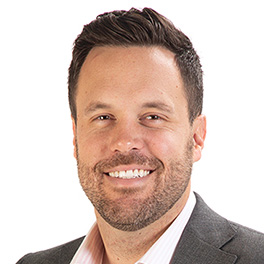 Tom Swapp is the Vice President of Market Development – Acute for Direct Supply DSSI. Tom joined DSSI in 2019 after many years of building expertise in the world of hospital supply chain. Tom holds an undergraduate degree from Brigham Young University in Economics and an MBA from the University of Colorado at Denver.