Direct vs Indirect Spend Management: Best Practices for your Indirect Procurement Strategy
Understanding direct vs indirect spend management in healthcare purchasing
Healthcare facilities may waste anywhere from 10% to 30% of their spend due to inefficiencies in their labor and supply chain procurement processes1.
These inefficiencies can manifest in various ways, such as overpaying for supplies, excessive inventory, redundant purchasing, and poor supplier relationships. To put this into perspective, a hypothetical healthcare facility with an annual budget of $100 million for non-patient spend operating with an inefficiency rate of 20% could potentially waste $20 million annually. Consulting firm Navigant took public data from Definitive Healthcare from 2015 – 2017 and found hospitals with the best performance in supply chain management spend $23 billion less than their peers in supply chain costs2.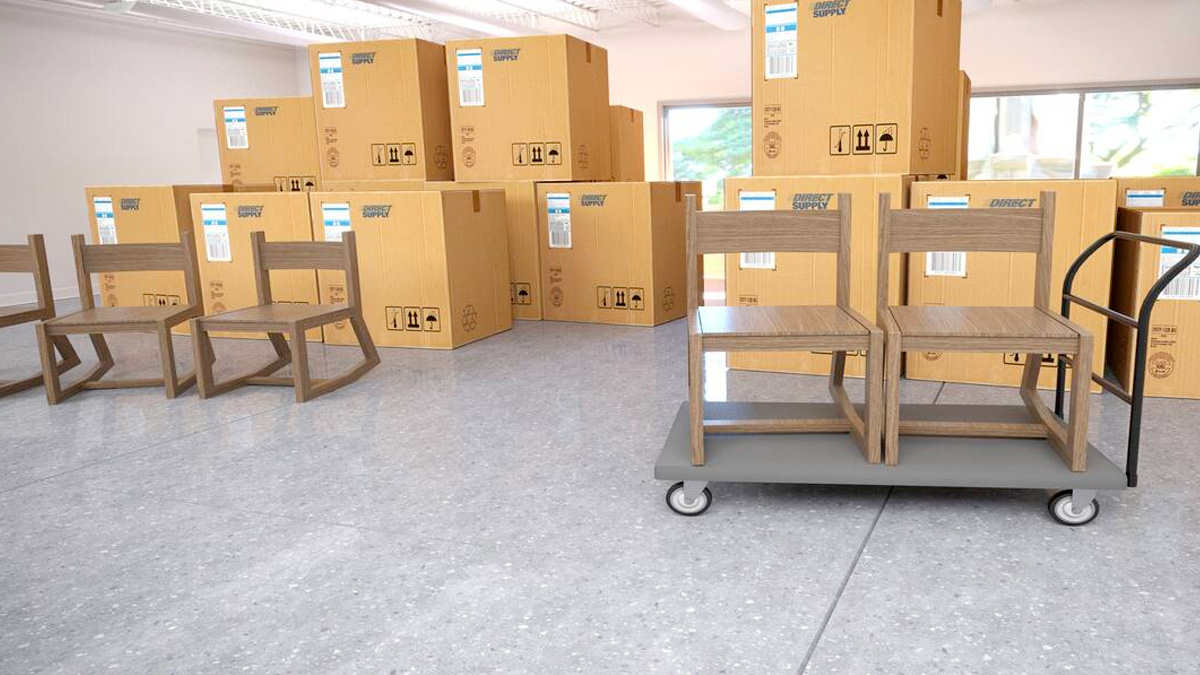 What is indirect spend: understanding clinical vs non-clinical spend in healthcare
So, what is indirect spend? In order to start saving, it's first important to know what you can classify as indirect spend. Thankfully, the difference between clinical vs non-clinical spend in healthcare is pretty simplistic: indirect spend are the day-to-day needs of your business3. Think facility maintenance, floorcare, administrative spend, kitchen supplies, office furniture, etc. You could argue that it's the "unexciting" part of healthcare operations. However, as we found out earlier, indirect spend can have a huge impact on your company dollars.  
Direct vs indirect procurement in healthcare
When it comes down to it, finding the right procurement process for your indirect spend can be crucial in saving you money. Most healthcare facilities have a supplier for their clinical spend and products. But non-patient spend looks much different. Instead of a singular, cohesive strategy, it's more common to see healthcare providers using multiple vendors to select their non-patient products. That in itself can impact the day-to-day operations of a healthcare organization, both budgetary and time savings. 
According to a study completed by the Peterson Foundation, the United States spends more on health care administration than comparable nations – about $1,055 per capita on administrative costs4. The real kicker, however, is that "if administrative spending is about 15–30 percent of national health spending, then wasteful administrative spending comprises half of that, or 7.5–15 percent of national health spending (or $285–$570 billion in 2019)5."
This means half of your indirect spend could be wasteful.
This is where having a procurement service on-contract with your GPO can positively impact your indirect spend management, decreasing the amount of wasteful spend and making your job easier as a whole.
How indirect spend management impacts your operations
As a whole, the right procurement service could positively impact your facility in two simple but vital areas:
Reducing wasteful spend
Knowing where you're spending your money is the first step in cutting out unnecessary costs. Full transparency and easily trackable procurement costs are first steps to improving indirect spend management and identifying inefficiencies in your organization.
Streamline operations
Having a single source for all of your indirect spend not only can free up resources that can be used for direct patient care, but it can save yourself the headache of managing multiple vendors typically used for indirect sourcing.
Best practices for Indirect Spend Procurement
When searching for your indirect spend procurement partner, it's important to identify five key areas: product range, vendor management, a strong supply chain, category expertise, and a reliable system of suppliers can go a long way into making your life easier.

Diverse Product Range
With a diverse product range, your chances of being able to use that procurement partner as your only partner increases. This goes a long way to significantly reducing the time you need to spend trying to find products on contract with your GPO.
Vendor Management
Vendor management can be crucial in saving yourself time. Instead of juggling five different phone calls, playing phone tag with a computerized answering machine, or submitting special orders, having a direct link to a real human can be invaluable when you just need to speak with someone who understands the specific needs of your facility and can get you the answers you need. 

Resilient & Diverse Supply Chain
We've all experienced supply delays and struggles, especially in the past few years. Unfortunately, this struggle does not appear to be going away anytime soon. That is why finding a data-driven and powerful supply chain makes all the difference. Getting the products you need, when you need them can go a long way to saving you time.
Reliable System of Suppliers
This is what goes into a resilient supply chain. Make sure your chosen procurement partner offers a robust supply system so that you have more than one option for the products you need.

Category Expertise
If you're struggling with turnover or new to your job, you're not alone. Trying to acclimate to a new facility or new area can put a huge strain on your efficiency. Having a trusted, reliable partner who knows the products your facility needs can be invaluable. 
Your Personalized Indirect Spend Healthcare Solution
Direct Supply® is the partner you need for your indirect spend. Our 35+ years of experience of Taking the Cost out of Healthcare™, robust supply chain and over 1M+ products on contract with leading GPOs can help you get the savings you need.