Commercial floor care equipment & cleaning tools for Healthcare & Senior Living
In today's tough regulatory and reimbursement climate, floor maintenance and operations professionals are pressed to find savings amidst tight budgets. Most costs are staff-based; specifically the time required to clean. When it comes to hallways and common areas, there are a few easy floor maintenance tips to make Healthcare and Senior Living staff more efficient and reduce your cost to clean.
 So, how can you extract savings from floor maintenance? Let's take a look at efficient commercial floor care equipment you might use in your facility, including:
Wide Area Sweepers

Auto Scrubbers

Microfiber
Why you should invest in commercial floor care & cleaning equipment
Commercial floor care and cleaning equipment in the past would consist of a wide dust mop or sweeper,

used to remove surface-level debris before a traditional cotton mop provided a deeper clean. For large spaces, this often required filling and emptying several buckets, placing a large amount of water on the ground, and waiting a long time for floors to dry and be safe for walking.
Consider these floor maintenance equipment solutions for your staff that will help cut down on the time and effort required for these larger cleaning tasks.
Wide area sweepers improve cleaning ability by 125%
Replace old, worn-out dust mops with a wide area sweepers to more effectively remove surface-level debris with less labor required. Specifically, swapping out your 18″ dry mop for a 26″ wide area sweeper improves your square foot per hour cleaning ability by 322.5%1 , guided by the ISSA Cleaning Times chart.
Autoscrubbers increase coverage by 438%
Trade in a mop and bucket for a properly sized autoscrubber for a 438% gain in coverage, moving from 1,724 sq. ft. (16 oz. mop) to 9,274 sq. ft. per hour1 (20"W autoscrubber). A single pass with an autoscrubber will apply water, scrub and agitate, then suck the water and soil into the machine's recovery tank, trimming drying time from hours to minutes.
Microfiber improves staff efficiency by 139%
If an autoscrubber is out of your budget, consider switching to microfiber. This small change can make a huge difference in the amount of time spent on easy tasks. Moving from a 16 oz. wet mop to an 18"W microfiber pad improves staff efficiency by 139%1.
How to properly size commercial floor care equipment
When making the investment in new floor maintenance equipment, consider sizing first. A properly sized unit makes it easy for your staff to operate and has the potential to reduce the number of paths required. So, it's vital to know how wide your hallways are in order to invest in the proper equipment. 
 For example, per the National Fire Protection Association 101 Life Safety Code and International Building Code, the majority of states require an 8'-0" wide clearance in Skilled Nursing Facilities, while other states require 6'-0" wide clearance, depending on local codes2.  Investing in a 24"W autoscrubber will only require four passes, whereas a 20" unit will require five. The reduction of that single pass equates to a 20% reduction in staff time required.
It's important to also consider your staff's ability to handle larger floor maintenance equipment. If you're investing in larger equipment due to more open common spaces, you may want to research self-propelled or ride-on equipment as a crucial component of your investment. This assists with reducing operator fatigue.
Optimizing your commercial floor care cleaning processes
It's important to optimize your commercial floor care cleaning processes, but you also want to do a complete cleaning job to support patient and resident health and safety. Daily cleaning of hard floors remains a two-step process. For hallways and common spaces, here are a few helpful tips.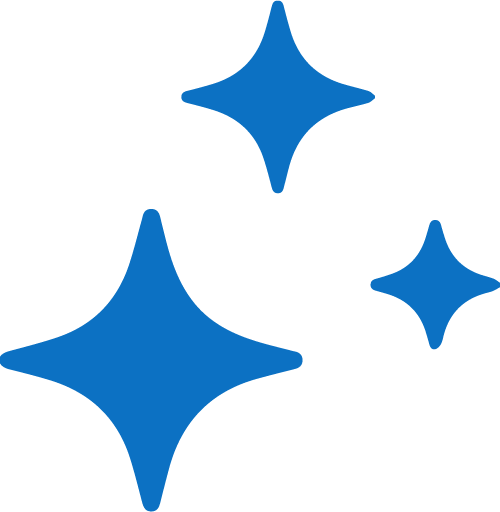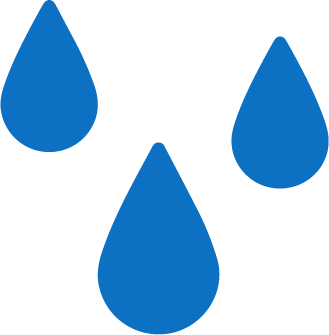 Step 1, Dry Cleaning: Focus on heavily trafficked areas
Common thinking is that every inch of your hallways and common areas needs to be swept or dry mopped daily. The reality is you can focus daily attention on the heavily trafficked areas and hit the sides and corners every other day. In other words, it may be sufficient to get to the middle 48" of hallways daily and leave the two 24" side paths for every other day.
Step 2, Wet Cleaning: Overlap passes or operate in a figure eight 
When it comes to hard floor cleaning, damp mopping or scrubbing should cover the entire space. Make slightly overlapping paths with your autoscrubber and operate in a figure-eight pattern with microfiber to ensure complete pickup. Follow equipment manufacturer guidelines on water-to-chemical ratios to ensure cleaning effectiveness without leaving behind a sticky residue.
 Popular cleaning systems for small hard floor areas
When it comes to cleaning up small spills and slip hazards, it can be helpful to know what other communities are using to clean their floor. You won't have to get out the autoscrubber for the odd spill, but it is still important to clean up as quickly as possible to reduce the risk of falls. It isn't abnormal to find brands such as Rubbermaid offering a wide range of compatible sets for your cleaning needs, such as the Rubbermaid HYGEN cleaning system, which is a microfiber cleaning system you could utilize for cleaning small or compact hard floor areas: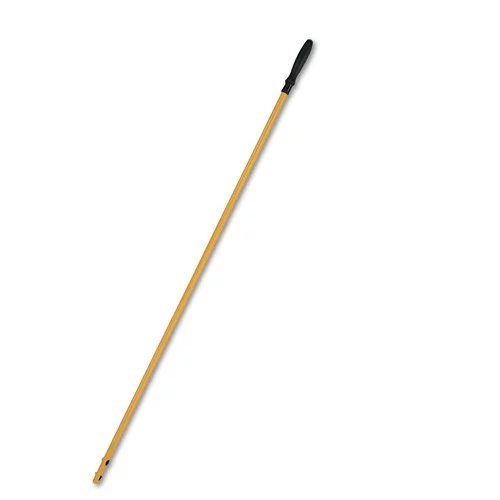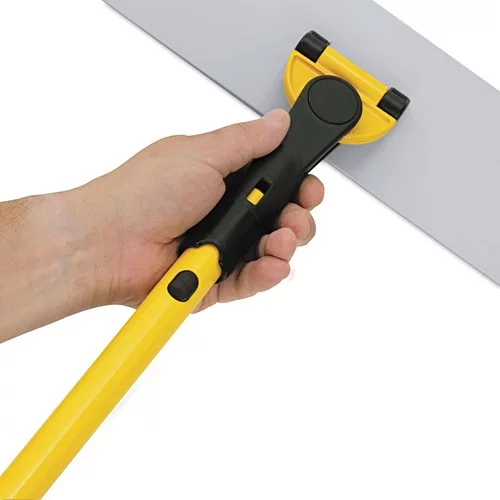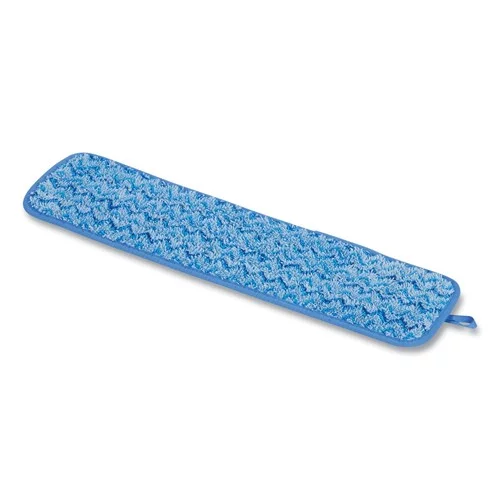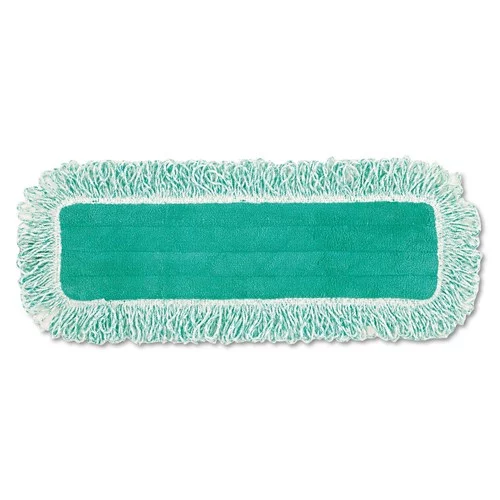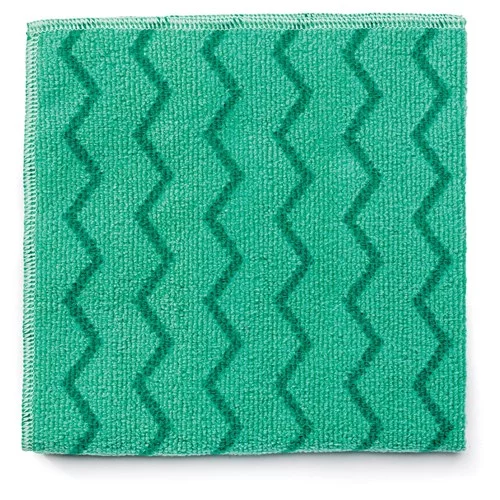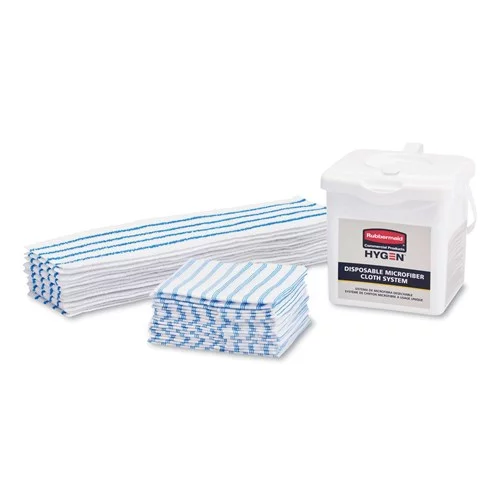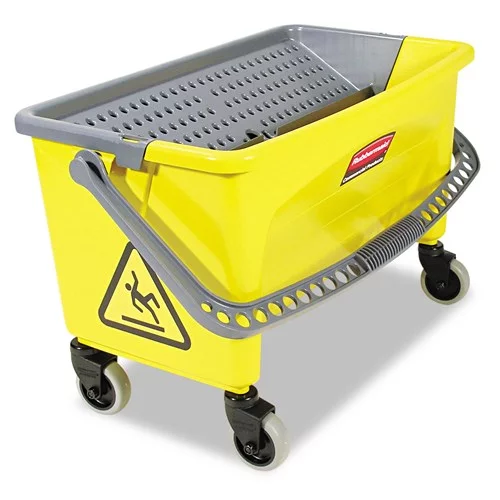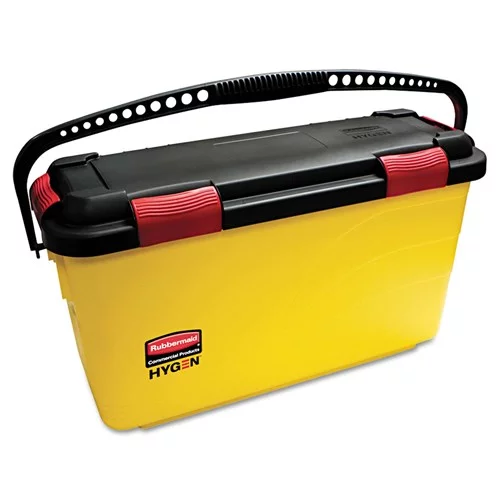 Seasonal floor care considerations
When it comes to winter and spring, there is one key area to pay more attention to: your doorways. You'll need to keep an eye on your entrance and exits for:
Loose gravel/dirt that could scratch your floor

Salt that could damage floor or stain carpets

Water that could make the floor slick
So, how can you clean with winter in mind? There are a few key areas to watch out for:
Vacuum your entry mats regularly. This will help prevent salt, loose gravel and dirt from being transferred from the mats to the floor

If possible, place exterior mats before your entrances to reduce debris tracked indoors from boots

Vacuum your floors before you wet or dry mop

Treat your floors with sealants that protect from scratches, salt, and water damage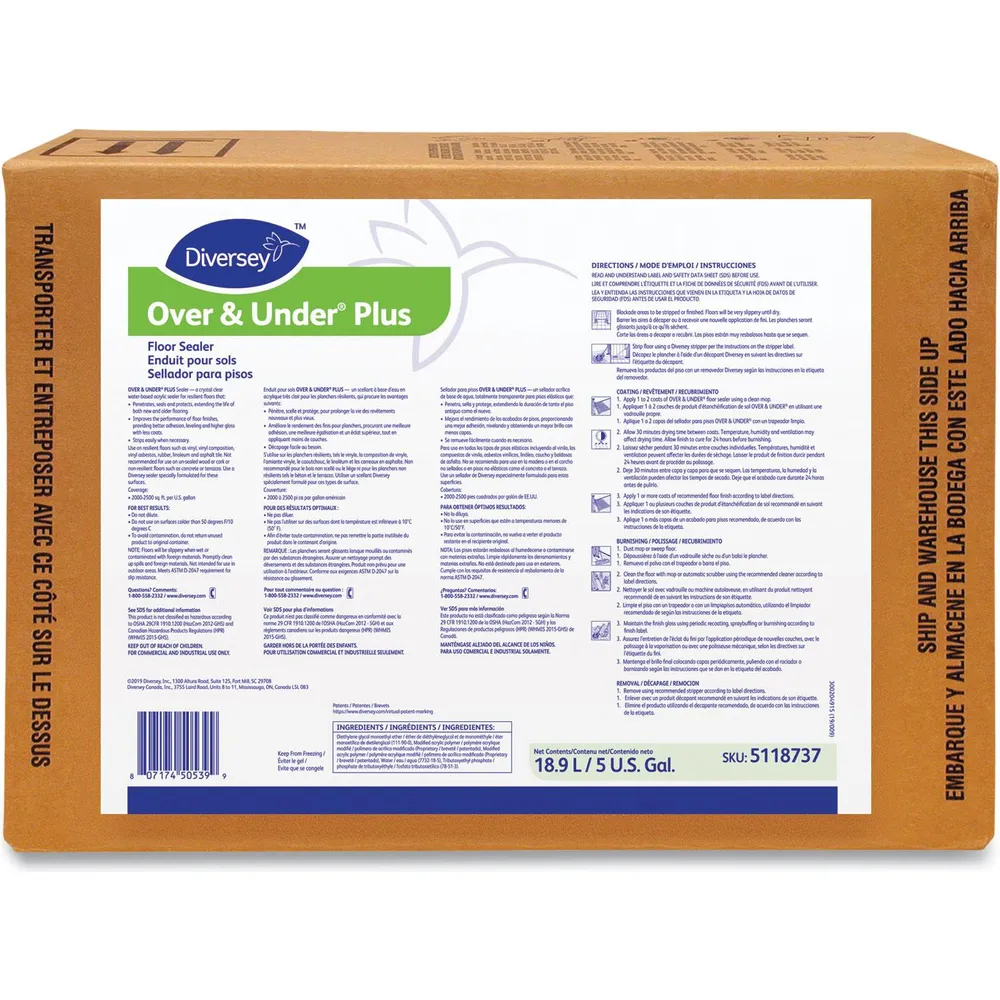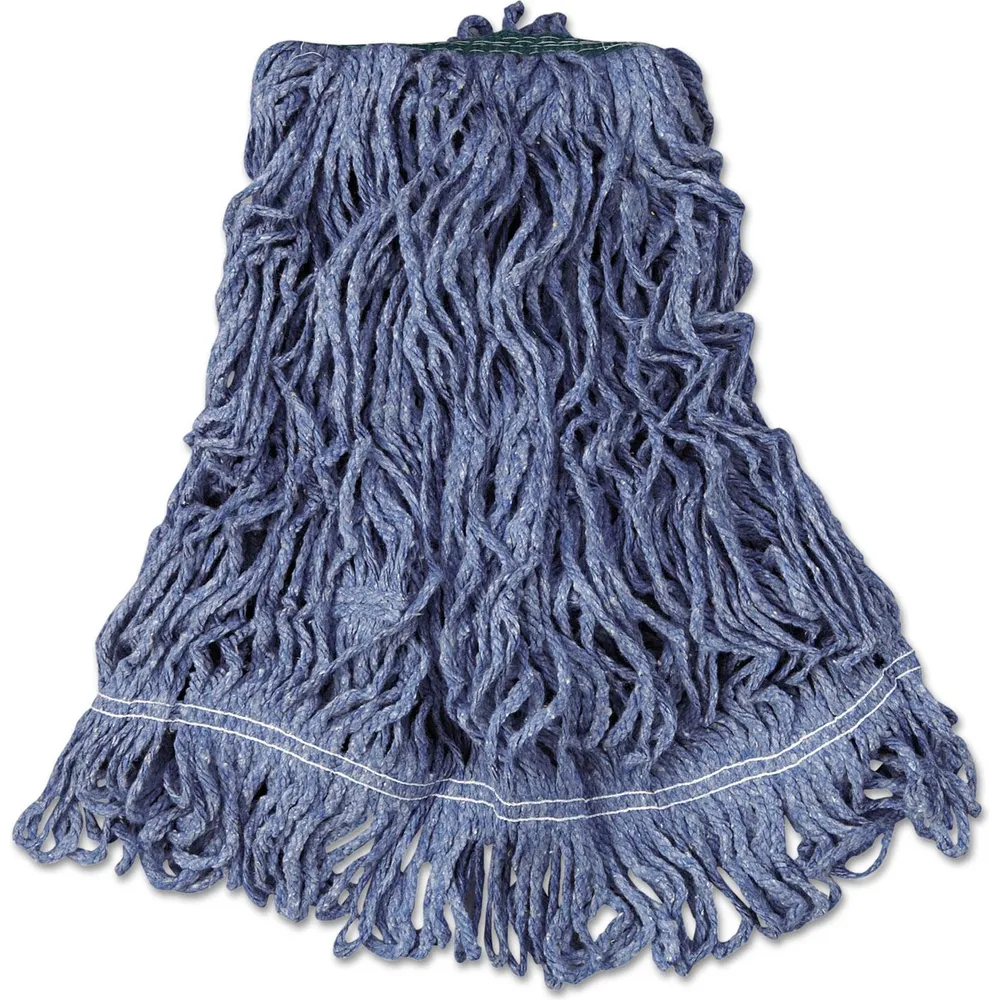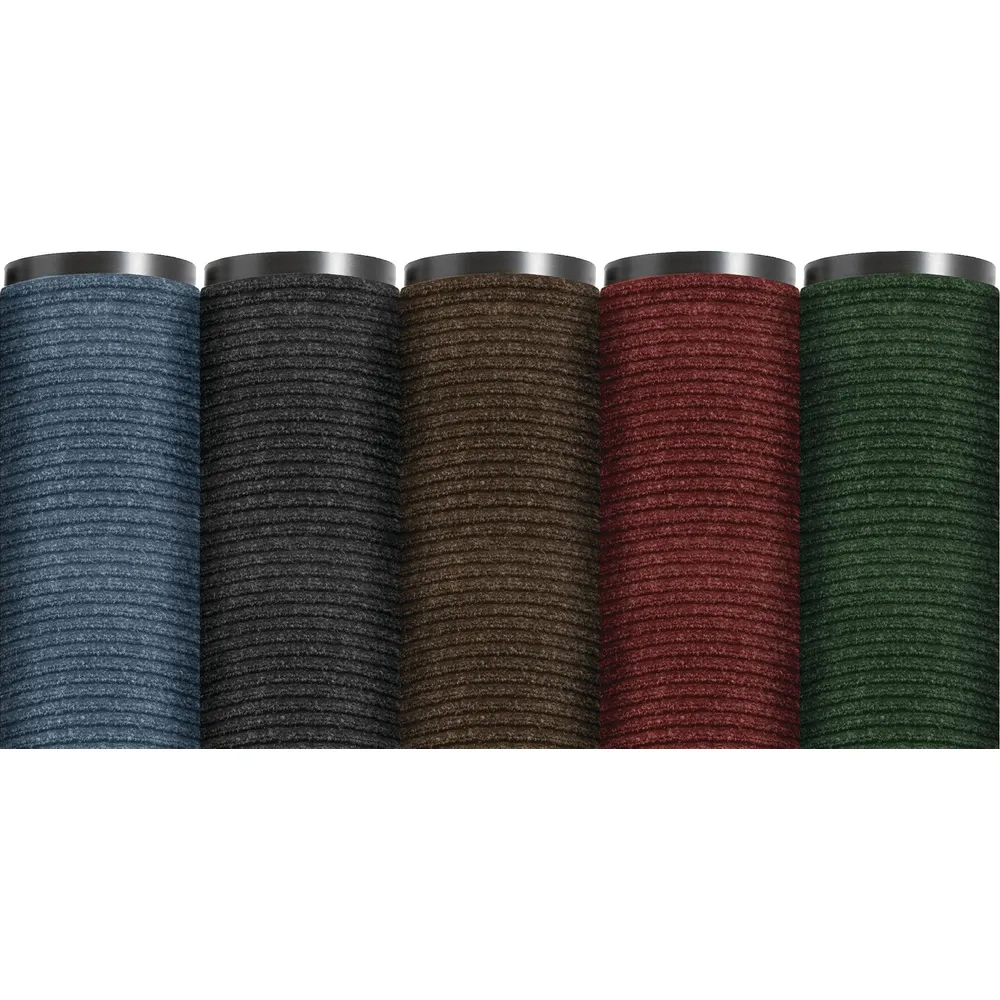 Looking forward: the future of autonomous floorcare
We're seeing a growing amount of autonomous floorcare methods cropping up in the commercial industry. From autonomous robotic floor scrubbers that utilize cameras and sensors to navigate and beyond, robotics is taking a more prominent role in Senior Living. 
The goal for including robotics in Senior Living is to make the jobs of the current staff easier; eliminating the repetitive tasks and leaving staff more time to dedicate to residents. 
Robotics isn't limited to floorcare – there are already Senior Living communities that utilize robots like Servi in foodservice. Learn more about Servi here.
Direct Supply
® 
can help with all your commercial floor maintenance needs
While we covered basic ways you may save time and money in your floor maintenance routine, including wide area sweepers, autoscrubbers and microfiber cleaning sets like the Rubbermaid HYGEN cleaning system, we know there's still a lot of information we didn't mention.
When it comes to taking the cost out of healthcare, Direct Supply is your source for efficient equipment and best practice expertise. Contact us for more information or shop our full selection of floor maintenance equipment, floor cleaning products and more.
Sources
https://www.parish-supply.com/pdf/issa-cleaning-times.pdf

 

NFPA: New Health Occupancies 2021 Edition. In

NFPA National Fire Codes Online

. Retrieved from http://codesonline.nfpa.org