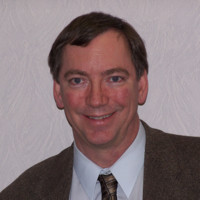 Cameron J. Camp, PhD
Director of Research & Development at the Center for Applied Research in Dementia
With Senior Living being one of the last segments of our society to eventually open up, Dr. Cameron Camp explores what it means to be engaged while in isolation.
With over three decades of dedication to the applied and translational research of gerontology, dementia intervention and cognitive intervention, Dr. Camp has earned international renown for his work to improve the quality of life for individuals with dementia and memory disorders.
The Importance of Staff E
ngagement
Staff engagement is currently more important than ever because, with the inability of family members to visit frequently, the main persons Memory Care residents will engage with are staff members. In this section, Dr. Camp shares his recommendations of how staff can lead the charge of encouraging resident engagement. He recommends that staff use nametags with a large font that residents can read, clear masks, and a photo on nametags and badges so residents can see staff members' faces.
Engaging with the Environment
Dr. Camp explores how to best explain the coronavirus to Memory Care residents. He stresses the idea that for residents with dementia, not knowing what's going on in the world can be scarier than having the situation explained to them in a way they understand. He offers a free Reading Group Story explaining the coronavirus that can be kept in resident rooms.
Engaging with Family
This forward-looking section of the webinar examines what the Memory Care landscape will be like when facilities begin allowing family members to visit residents. Dr. Camp shares best practices of what types of preparation should be done leading up to this time. It is important that staff help prepare family members because residents may have changed throughout the course of being isolated during the COVID-19 pandemic. By that point, Memory Care residents will have likely adjusted to a quieter, calmer routine, which could be uprooted if family members rush in and attempt to resume relationships without making adjustments.
Engaging with the Community
Dr. Camp explores the following activities residents can enjoy to remain engaged with others in their community:
Mask making

Phone calls to other residents

Reading r

oundtables

Music
Taking Care of Oneself
Another important element of keeping Memory Care residents engaged is working with them to better understand the importance of taking care of themselves. Dr. Camp runs through some more storytelling resources that will aid residents in self-care.
To register for future webinars, visit http://www.directsupply.com/webinars or email webinars@directsupply.com.
Notice: This video is intended to provide information to Direct Supply's customers, does not constitute medical or legal advice, and is not intended for use in the diagnosis or treatment of individual patients or conditions, or as a substitute for the advice of a licensed medical professional. Direct Supply specifically disclaims all responsibility for any liability, loss or risk, personal or otherwise, which is incurred as a consequence, directly or indirectly, of the use and application of any of the material in this video. You may not modify, copy, reproduce, upload, transmit, publicly display, prepare derivative works based on or distribute any part of this video.