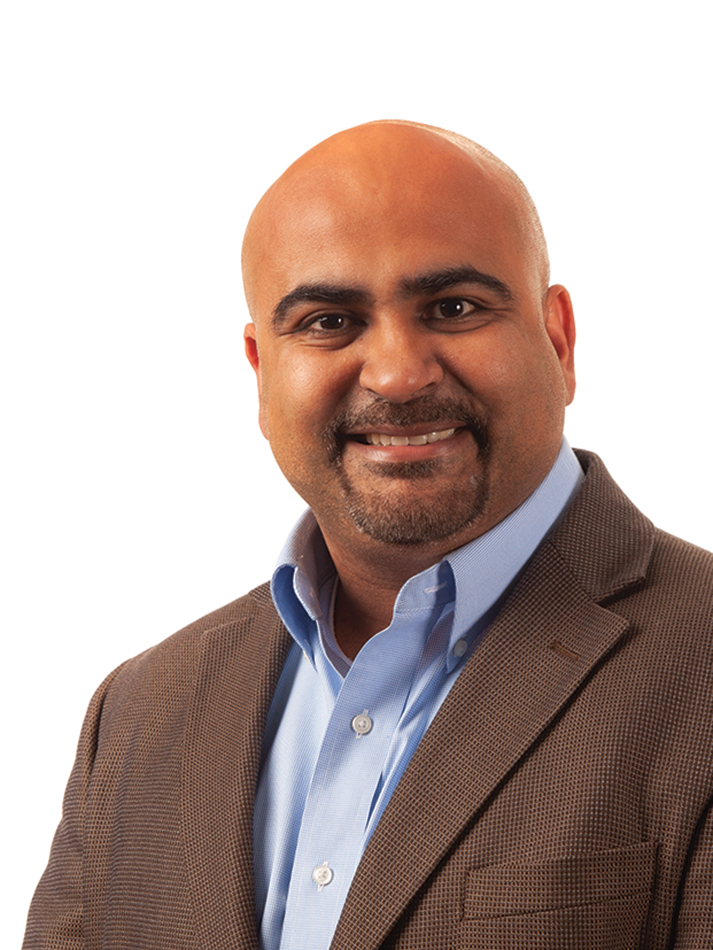 Keyur Khambholja
Keyur is Director of Product Development and Engineering for DS smart®. He has extensive experience leading systems design, development, implementation and rollout of solutions with a focus on solving the needs for our customers. His personal belief is that the best solutions are those with input from our customers in mind. Below, Keyur answers some basic DS smart questions as well as some related to recent developments with the software.
Could you provide a brief overview of what DS smart is and how it came to be?
DS smart started as an idea out of what is now known as the Spark Collective. The Direct Supply-organized event hosts nursing and therapy executives, physicians and pharmacists to foster clinical innovations in senior care.
During the event, Direct Supply was challenged with how we can help with staff efficiency. With the help of a Silicon Valley startup, we gathered feedback using a design thinking approach with nurses and CNAs to create a simple, elegant, low-cost and secure solution to collect and transfer vitals for EMR systems. The result, DS smart, was built with the idea that we will continue to evolve and adapt the solution based on continuous feedback.
When originally launched, DS smart was compatible with only the Attendant® brand of vital signs monitors and PointClickCare. What products does DS smart connect with now? 
Our Direct Supply Partners are constantly evaluating what EMR systems, devices or capabilities we could add next. We have adapted DS smart to include several more solutions based on the needs of our customers. Today, we connect to the following categories and products:
Vital Signs Monitors: Attendant, Welch Allyn, Edan
Thermometry: Attendant Connected Tympanic Thermometer
Scales: Attendant, Detecto
EMR: MatrixCare, Netsmart, PointClickCare
Why has DS smart added Edan and Welch Allyn vital signs monitors to the network of compatible equipment?
We heard from clinicians that they love Attendant vital signs monitors, but they wanted DS smart to connect to the devices that they already have in their communities. One of our goals in building DS smart was to provide caregivers a choice to use the devices they already have and enjoy using.
New clinical equipment can sometimes require budget conversations and capital expenses. What if I want DS smart for my staff but I don't have the budget for new equipment? 
We know that new clinical equipment can be a big investment. Our Partners here at Direct Supply can help you decide what is right for your budget. And I'm happy to report DS smart now supports a very affordable, discrete thermometry solution with the Attendant Connected Tympanic Thermometer.
DS smart saves a lot of time on vitals documentation through integrating with a VSM, but how does it benefit customers who use discrete components or equipment, like scales or blood glucose monitors, for additional vitals?
DS smart is designed to connect to multiple manufacturers and device types, such as VSMs that have the ability to take multiple different types of vitals to discrete devices (e.g., standalone scales and the new Attendant Connected Tympanic Thermometer). The primary value we bring to customers through DS smart is improved staff efficiency, and we know that different staff and resident populations have different preferences on the equipment they use to collect vitals. To reiterate, we designed DS smart to be inclusive of equipment our customers love using to make sure staff members are completing vitals collection as efficiently as possible.
DS smart seems like a complex system to get up and running in communities. How are customers supported when they buy DS smart?
At Direct Supply, we take enormous pride in delivering "outrageous customer service" as part of our core ideology. Our program specialists will work with you to make sure you have all the right equipment. From there, a customer success manager will work with you through all the steps necessary to get your community up and running with DS smart. Once customers get up to speed and have some time to start using the platform in their communities, the customer success manager also works to develop expectations with community leadership on usage and reports back to the community and its leadership on how the platform is being utilized.
Beyond implementation, our amazing customer service team is always available to help answer any questions you or your community may have throughout your experience with DS smart. DS smart is adding more self-service tools for our customers all the time, too. We are looking forward to adding a knowledge base and self-reporting ticketing system so users who want to can troubleshoot and ask for assistance directly through the app.
In working with residents' personal information and clinical records, how does DS smart keep communities both compliant with HIPAA and data secure?
Security is our #1 priority. DS smart engineers and our security team use industry best practices to ensure all HIPAA data is protected through data encryption at rest, in transit and all the way to your EMR.
What upcoming developments are you most excited about for DS smart customers?
DS smart is in a state of constant evolution, and our additions are based directly on customer needs to make sure we're delivering value to our customers. Some of the things we're most excited about on our team are adding additional equipment to be there for more residents and staff as they collect vitals, like the Attendant Connected Tympanic Thermometer. That piece of equipment can work either with DS smart by itself or in tandem with an integrated vital signs monitor, giving the caregiver the flexibility to choose the thermometer collection method that allows for the most accurate reading for each resident.
We're also exploring more ways we can reach our market to provide that value. That means continually evaluating which EMR partners we can add to our network and more ways to access the service. For instance, our newly released iPhone support helps ensure we can create staff efficiency and data accuracy value for as many Senior Living and Skilled Nursing operators as possible.
To see how DS smart technology could work in your community, click here for a free demo. Or check out our calculator to see how much time and money your community could be saving with wireless vital signs monitoring. If your community needs help fighting COVID-19, contact us or browse our COVID-19 page for more information.
NEW!

Request a Virtual Product Demo
Connect with one of our product experts for a one-on-one product demo. Help us understand your environment and use case. We'll help match just the right product to suit your needs, show you how it works and answer any questions!
Fill out the form below to request a virtual demo.