Just before COVID-19, one of our favorite local communities here in Milwaukee, Ovation Senior Living, had their "R&R (Rest & Relaxation) Club" stop by to get the full ITC treatment.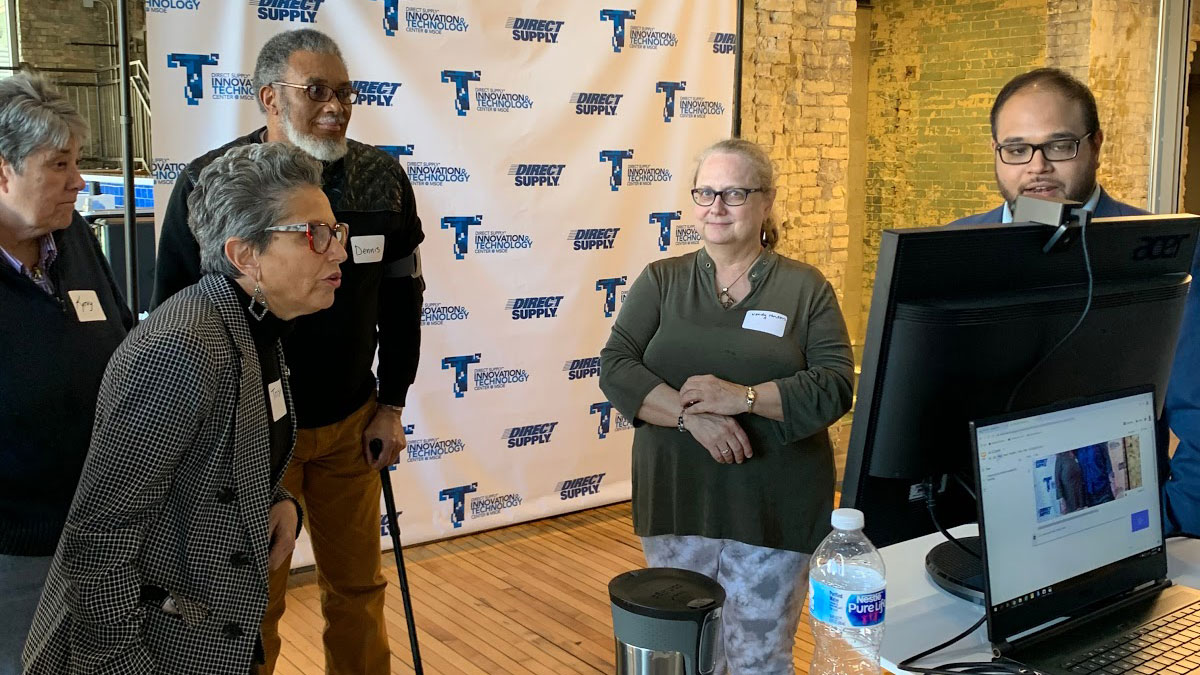 As part of Ovation's Adult Day Services, the R&R Club focuses on brain health and living well with support services for adults who need activities and socialization during the day while temporarily getting away from their community. These Friday "field trips" are intended to empower their seniors with fun, local adventures and fresh experiences.
But as it turned out, some of our Ovation guests had a unique connection to the ITC. Both a volunteer and resident actually worked in the building when it was still a German-English Academy. When Ovation contacted us for a visit to see how things have changed, we were delighted to provide their R&R Club with a tour, lunch, an update on the building's changes as well as the chance to experience how technology will change the way the world cares for seniors in the future. Among the technologies the R&R Club sampled were Virtual Reality, Artificial Intelligence through Art and iN2L, a person-center engagement technology for Senior Living.
We are so thankful the R&R Club had a chance to visit before COVID-19. It was the perfect opportunity to help support our mission of improving the lives of seniors by engaging directly with them and gaining valuable feedback along the way. Once this chaos is over, we look forward to seeing you again!