We already had the people, but in order to truly bring what's next to Senior Living, Direct Supply invested substantially in the renovation of our Innovation & Technology Center in downtown Milwaukee. Over the course of five years, nearly every inch of our 55,000 sq. ft. building has been redesigned to maximize the collision of people and ideas. Today, we are proud to offer a modern and exciting environment where universities, applied tech and IoT startups along with healthcare providers to collaborate and see what's next for senior care.
Take a look at some of the updates or learn more about Direct Supply's ITC!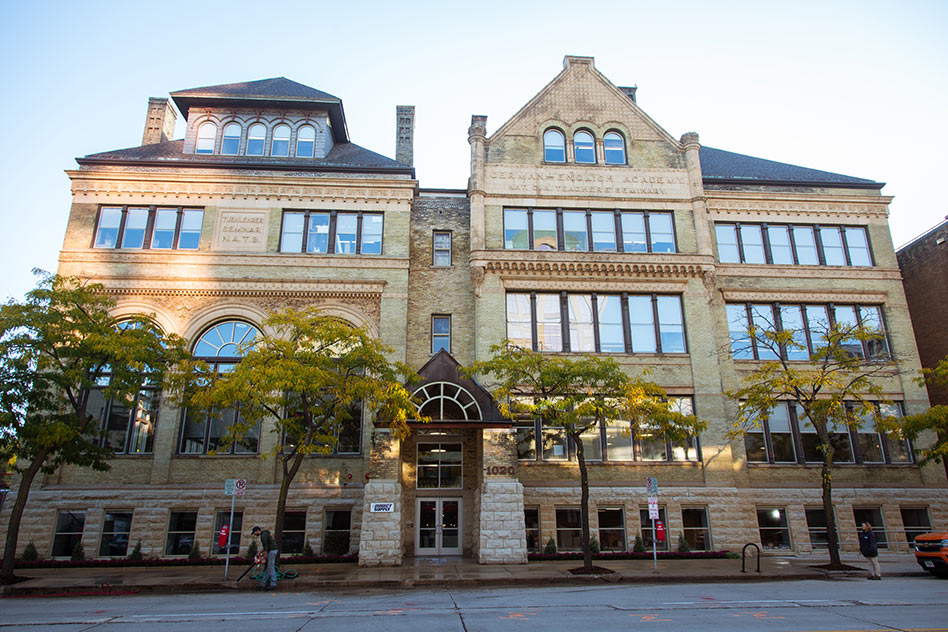 The 55,000 sq. ft. building has already been recognized as an historic Milwaukee landmark.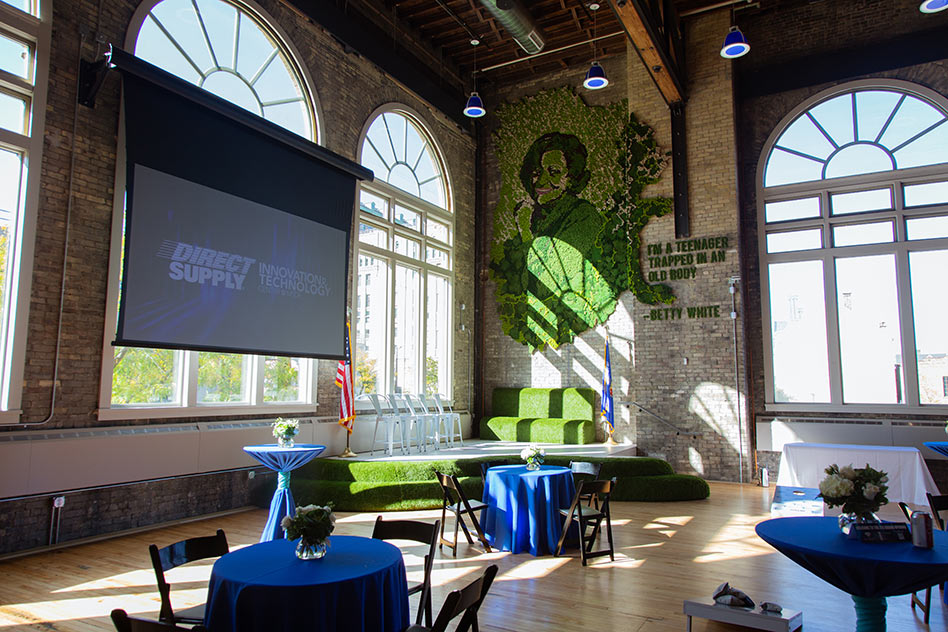 A 40-foot living moss ball wall of Betty White in the ITC's Great Hall, assembled by the ITC's own artist-in-residence, serves a tribute to our mission of enhancing the lives of seniors.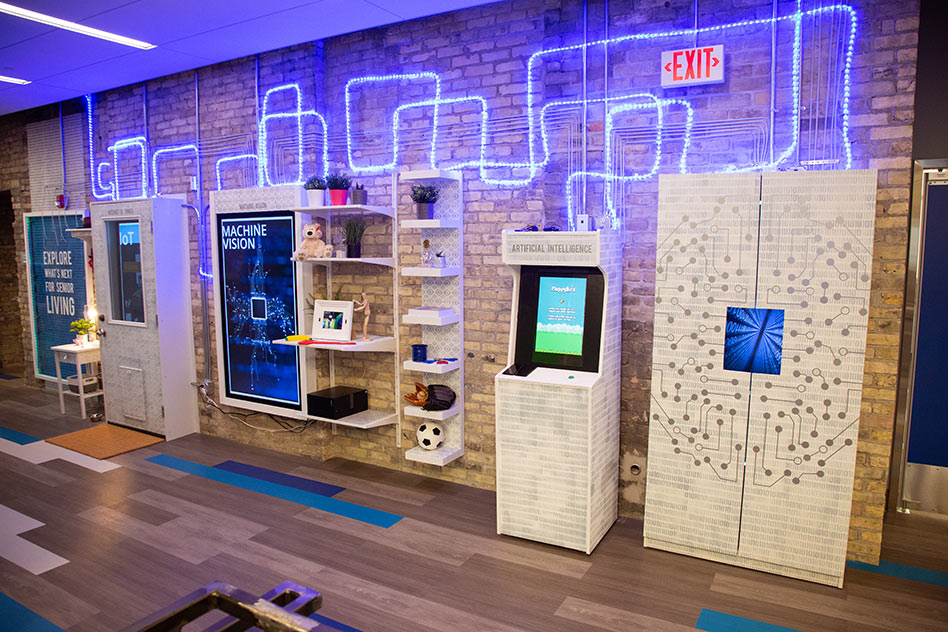 Interactive macro trend stations designed by Direct Supply interns showcase how the Internet of Things, Machine Learning and Artificial Intelligence can be applied to senior care.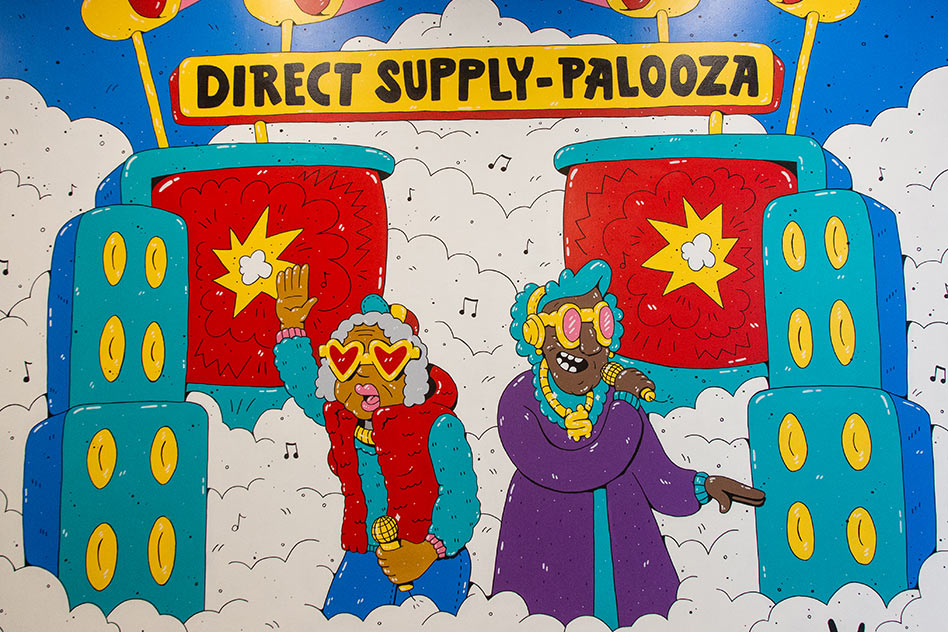 Local artist Bigshot Robot designed a colorful mural showing seniors living their best life!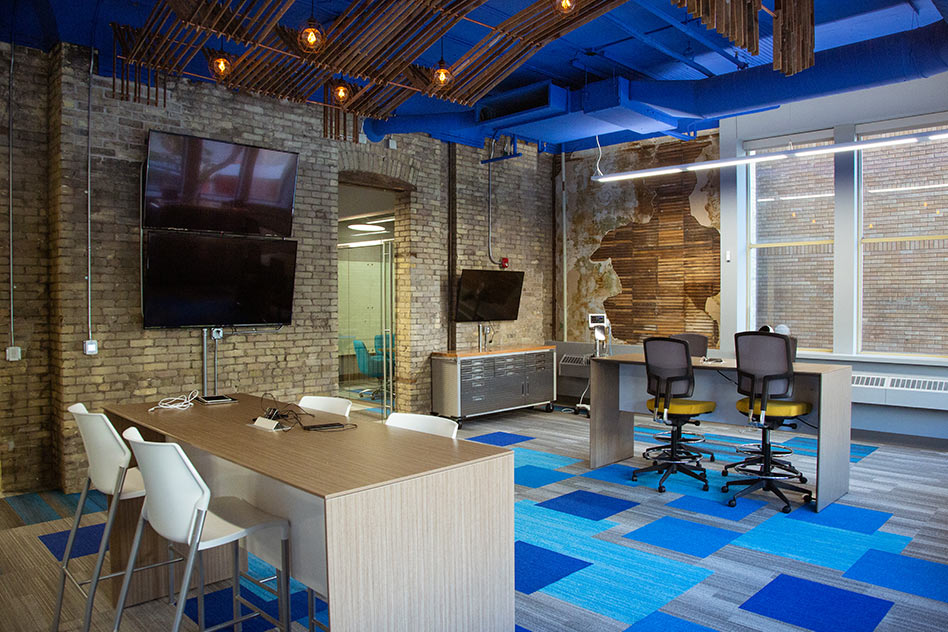 A former classroom was reimagined as a place to talk though Senior Living technology trends.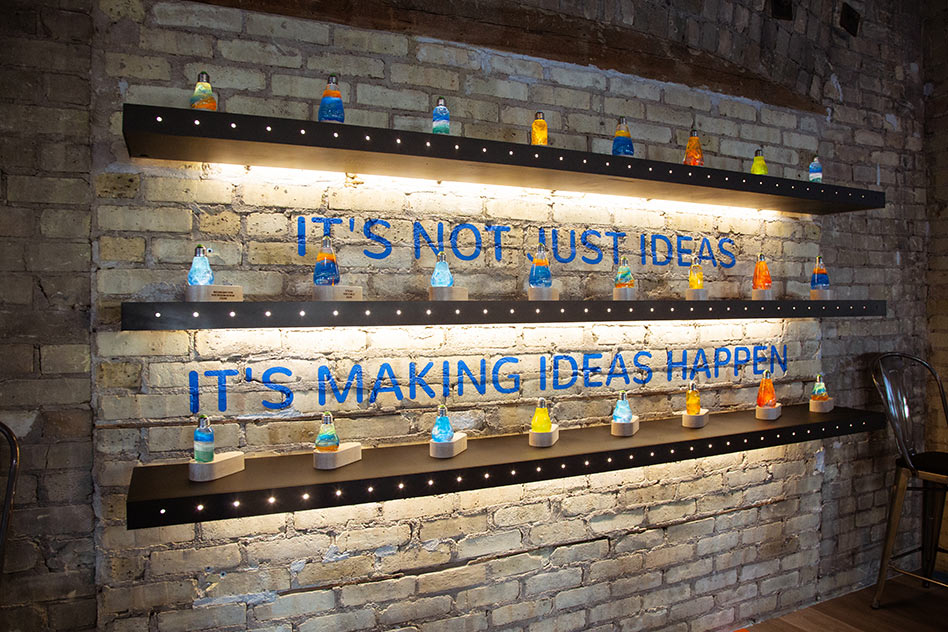 Mounted on the building's 150-year old original cream city brick wall is a display of the ITC's patents.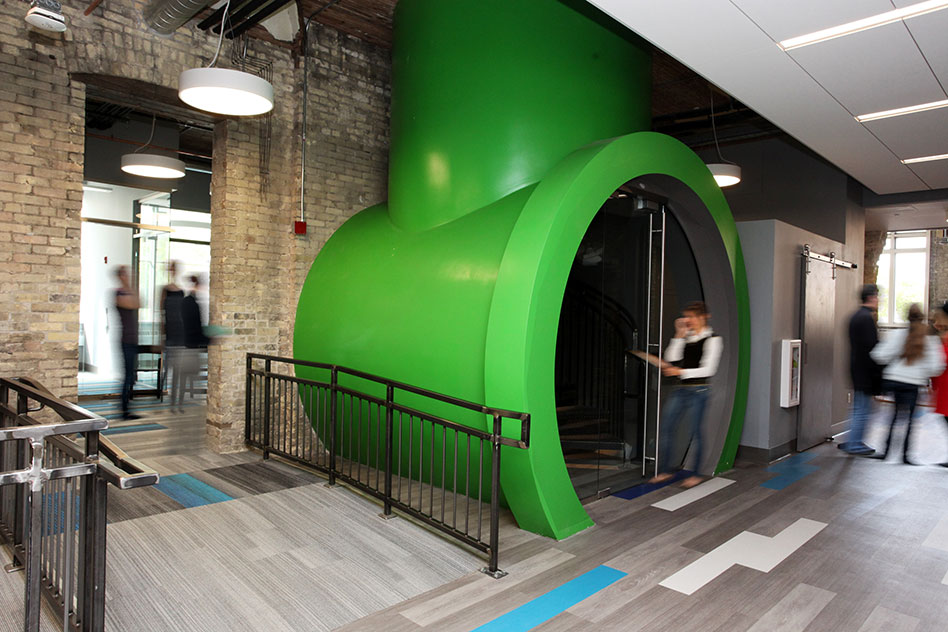 A life-size Mario Tube connects the first floor to the Innovation Lab on the second floor.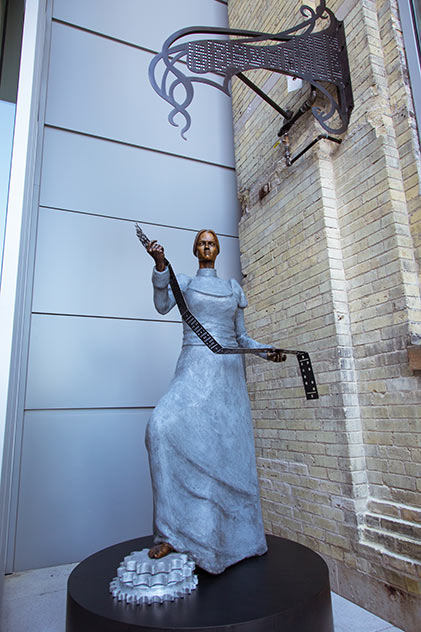 Who better to overlook a technology building than the very first computer programmer, Ada Lovelace? This life-size statue was custom built complete with computer program in hand.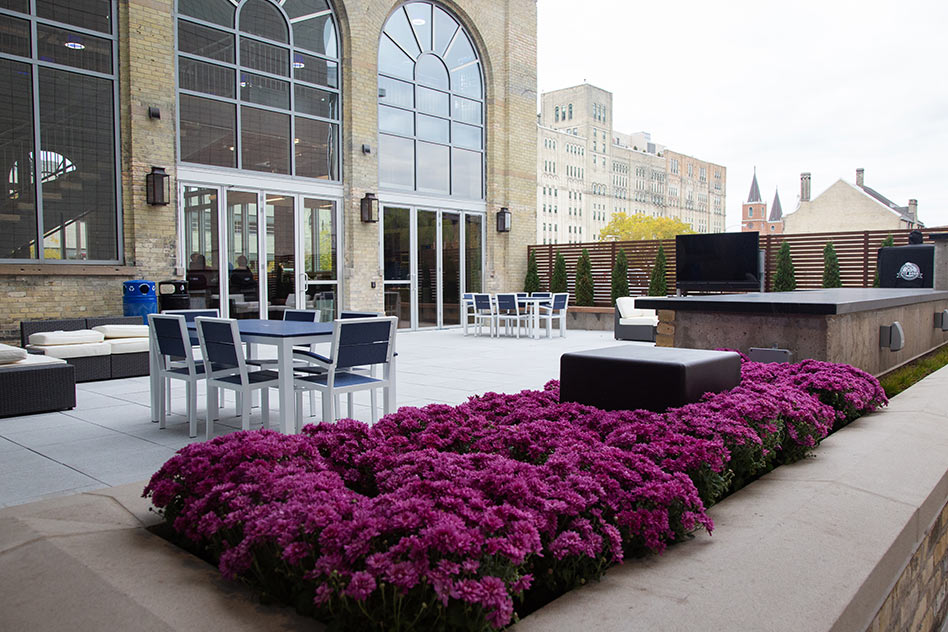 A gorgeous patio just outside the Great Hall gives Partners a chance to get some fresh air.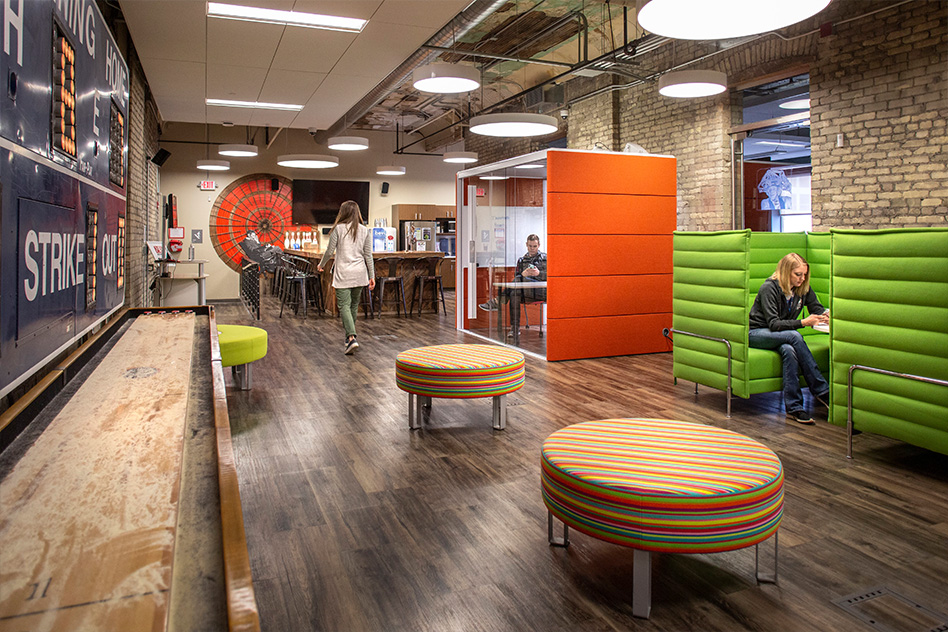 Along with a bar and shuffleboard, the third floor offers a variety of colorful and creative meeting places.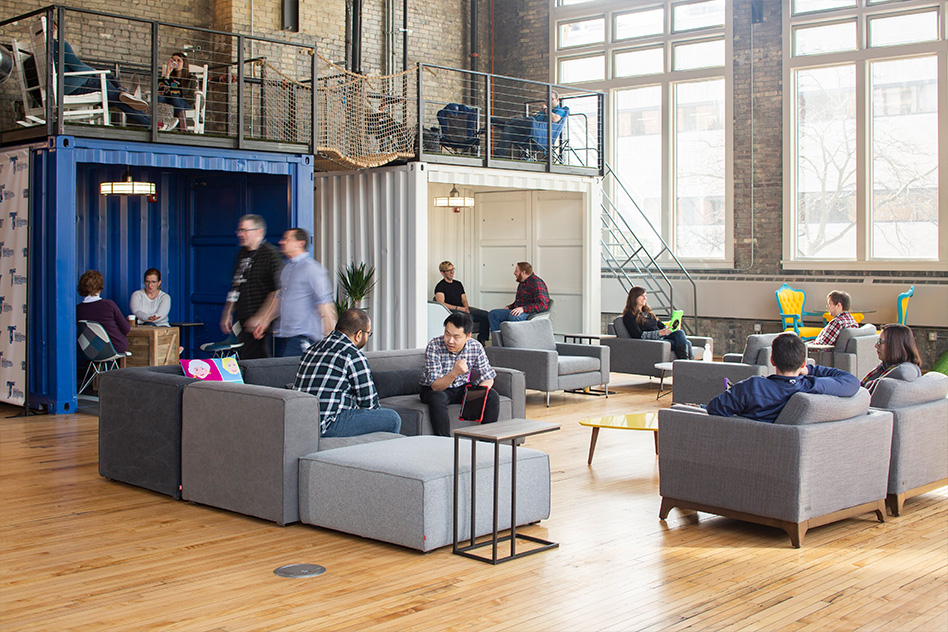 In the Great Hall, shipping containers have been converted to impromptu conference rooms.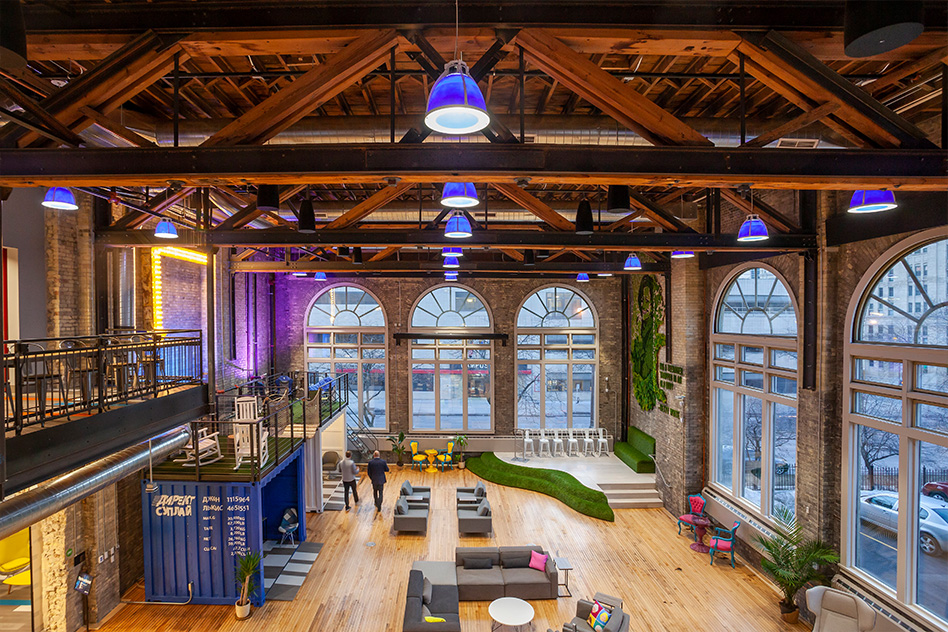 A fantastic view of the Great Hall can be seen from the second floor mezzanine.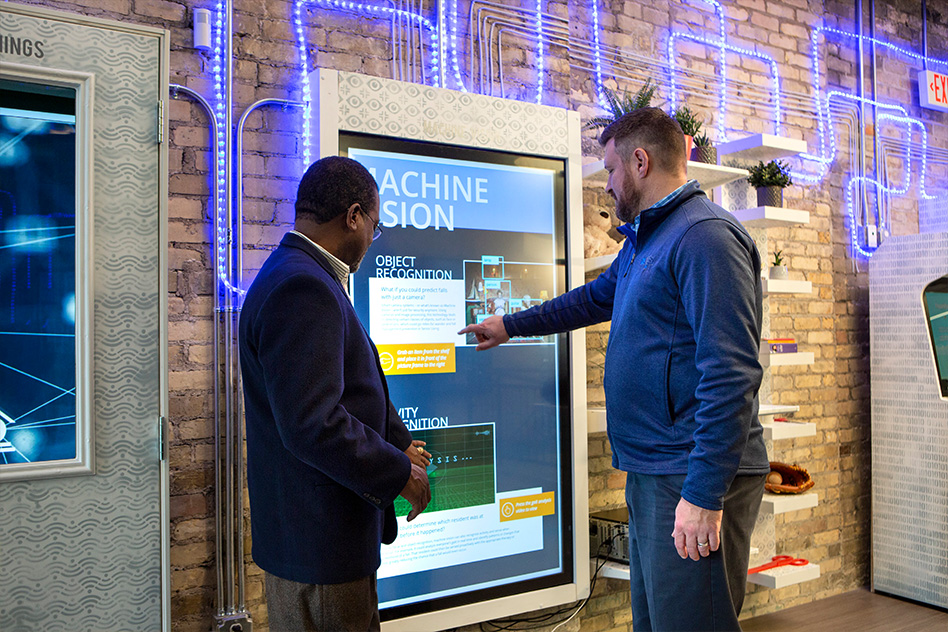 Innovation Stations allow guests to see how cutting-edge technologies can be applied to senior care.