If you're wondering how the implementation of Phase II of the Requirements of Participation in late November 2017 affects you and your residents, you're not alone. Many Long Term Care providers are concerned about how the restraint definition applies to numerous products in their communities, specifically in reference to F604; 483.10 (e)(1).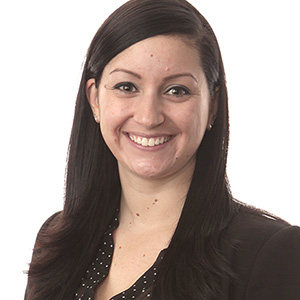 Let's explore this important regulation and its effect on alarms with Direct Supply Clinical Product Consultant Renae Buyeske. Renae draws on nearly a decade of industry experience to help Senior Living care providers select clinical equipment and products that best meet residents' needs.

Understanding F604 and Restraint Definitions
F-Tag 604 states, in part, that the resident has the right to be free from any physical or chemical restraints imposed for purposes of discipline or convenience, and not required to treat the resident's medical symptoms. First, let's understand what a restraint is.
CMS guidelines define a Physical Restraint as any manual method, physical or mechanical device equipment, or material that meets ALL of the following criteria:
Is attached or adjacent to the resident's body;
Cannot be removed easily by the resident; and
Restricts the resident's freedom of movement or normal access to his/her body.
Are bed alarms for falls
 

considered restraints?

In the case of either a silent or audible bed alarm for falls, the following conditions may cause it to be considered a restraint:
If the bed alarm for fall is being used to monitor resident movement and the resident is afraid to move in order to avoid setting off the alarm
If a surveyor interviews a resident with alarms and determines the resident cannot remove the alarm him or herself
If the bed alarm for fall is not being used to treat a documented medical condition and is not regularly reviewed as part of the care plan. For instance: fall risk or history of falls would not be considered a medical condition in evaluating use of alarms
If a position change alarm is acting as a restraint, providers will need to be specific on the length of time an alarm may be used, provide a reason for using the alarm, review the use and need on a regular basis, and significantly increase their documentation in order to justify use.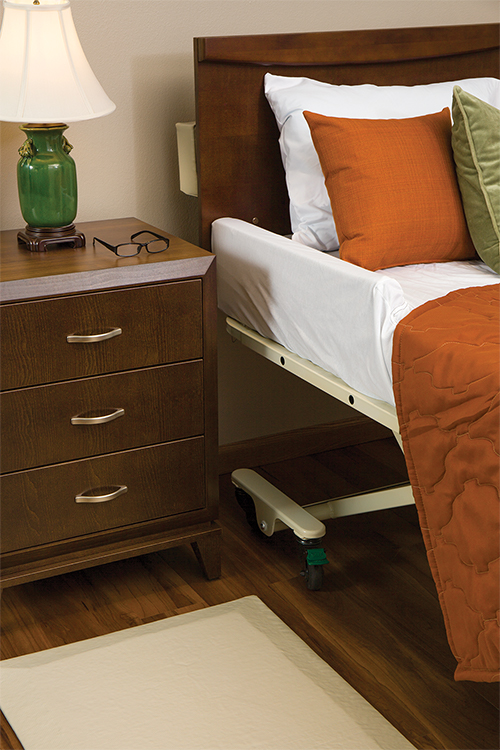 Keep the focus on person-centered care
When addressing this challenge, it's important to remain adaptable with a focus on person-centered care. This, after all, is a focus of F604 and many of the changes in the new CMS guidance. Potential solutions and their classification as a restraint will change from one resident to the next. Your staff should continually assess and reassess residents' needs and abilities to be sure the products they are using are best suited for each particular resident. Explore multiple options to determine what would be the safest and most useful solution for each resident and always be sure to document the results of each assessment in the care plan so everyone is aware of steps taken and alternatives that are attempted for each resident. And be sure to reassess products used with any change in the resident's mobility or health condition.
Contact us to find solutions for your unique community.
Learn more about providing quality care amidst rapid regulatory change: