Roughly 33 million Americans have left their jobs since the spring of 2021, creating what is now known as "The Great Resignation". To the Senior Living industry, which is still deeply affected by the COVID-19 pandemic, this National labor shortage hits hard. Leveraging innovative technology solutions can help meet today's top needs as an industry: occupancy recovery, staff efficiency and retention. Multiple technology solutions are available for every space in your community and will help create long term efficiencies and labor savings. 
Using Mobile Apps to Streamline Resident and Asset Awareness Can Reduce Labor Costs
Real-time location systems (RTLS) in healthcare increase visibility of the people and things that matter most, optimize workflow and capture relevant interaction data backed by location certainty. The advanced geolocation technology utilized by RTLS passively observes location changes within your building, promoting operational efficiency, assisting in contact tracing efforts, enabling emergency fall response and more.
In an effort to deliver true RTLS technology to Senior Living, CenTrak, a KLAS award winning Real-time location system for hospitals, developed a custom solution for Senior Living that merges transformative RTLS technology with affordability. CenTrak offers two mobile apps: TruView Alert Manager™ and the NEW TruFinder™. Not only can staff realize real-time efficiencies in their day-to-day workflow, communities can realize cost savings while deploying the latest in high-end technology. 
Learn how Real-Time Location Systems can boost safety and labor savings in your Memory Care, Assisted Living or Skilled Nursing Facility.
What benefits do Real-Time Location Systems offer?
RTLS technology is used to passively identify and locate people and assets throughout your community. This information is relayed directly to your staff's mobile devices through the TruView™ software and TruFinder™ mobile applications, allowing your staff access to innovative resident and asset monitoring in real-time – making them more efficient and helping to lower staff burn-out. RTLS technology can also help with contact tracing and real-time reporting to boost labor savings. 

Technology Tip: The need to elevate safety for residents and staff has become even greater due to the impact of the COVID-19 pandemic on our industry. Communities have re-opened with a heightened need for effective resident, staff and visitor interaction management. Electronic visitor management and thermal temperature screening solutions have quickly become must-have technology to assist with the flow of visitors and guests, and RTLS is the key tool to bridge these tools with automation. Download our FREE Technology Trends eBook for more trends in senior care technology. 
The radio frequency, Bluetooth/BLE or acoustic/ultrasound technologies on the market offer general locating. By comparison, TruView's use of CenTrak's patented "Gen2IR" technology provides 'certainty-based' location that other technologies are inherently unable to deliver.
How does the TruFinder™ mobile app work, and what are the benefits of this RTLS solution? 
"Our team seeks to ensure crucial programs at Senior Living communities are properly invested in and accessible, especially during these challenging times. The offerings within our mobile app will aid communities throughout their mission of continuously providing high-quality care and a safe environment. By using the app's accurate Location Tracing Report, communities can conduct more informed risk assessments and implement quarantine protocols that won't impede care. TruFinder™'s asset search and mobile system management capabilities enable resource-constrained teams to be more efficient and focused on what matters most – their residents."
– Deric Blattenberger, CenTrak's General Manager of Senior Care
CenTrak's focus is on creating easy access to TruView. Each year, they have released a new mobile application that's compatible with all Apple and Android tablets and phones for caregivers and managers. This year, TruFinder is the latest addition, which allows full interaction with the Resident Record, Location Tracing Reports and a beautiful Asset Tracking dashboard. This is your staff's go-to product to find people and things, or gather contact tracing information for their infection prevention program.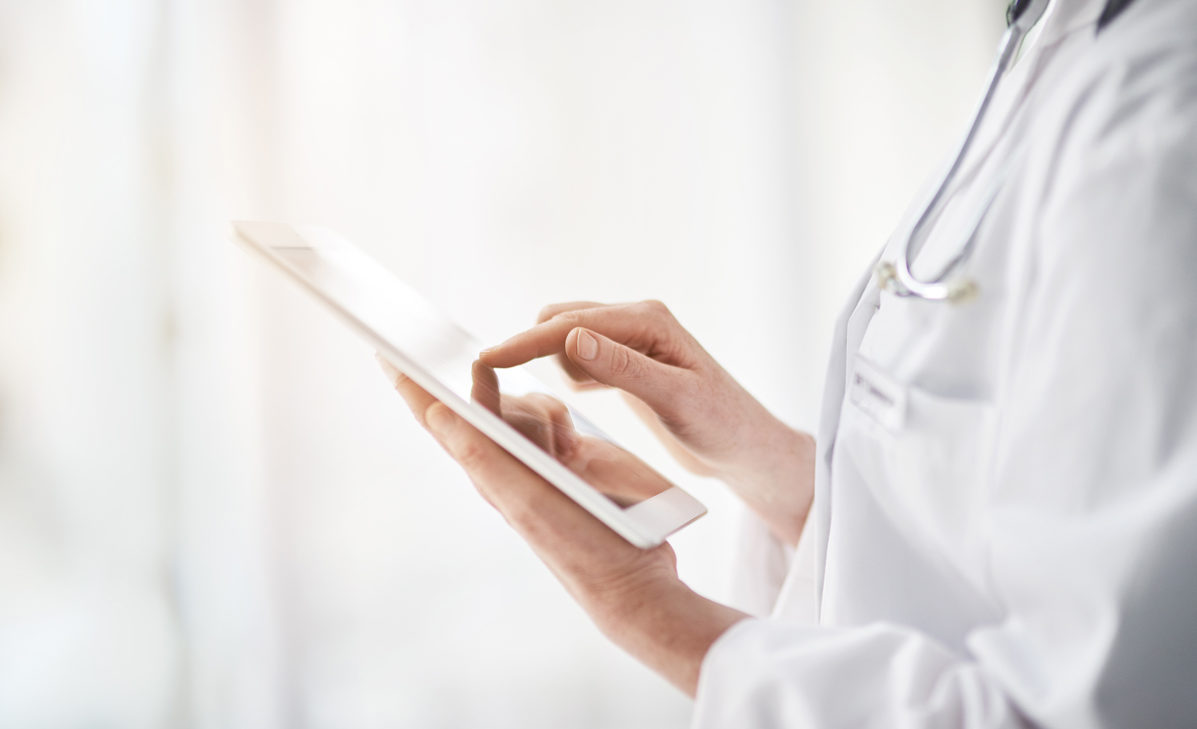 The TruView™ platform is a singular, scalable solution that offers nurse call, wander management, resident roaming, asset locating and contact tracing designed to meet community needs, budget and timeline. Investing in properly designed TruView infrastructure allows for seamless expansion into additional areas and adoption of new and valuable use cases down the road.
Does your community require a new nurse call system? TruView™ accompanied by TruFinder™ is priced competitively with the market, but when considering the rich native feature set TruView encompasses, its value far surpasses any system on the market today. Want to add wander management? Not a problem, just add door hardware to your nurse call system, and at a fraction of the cost of buying a separate wander solution. Gain efficiency and cost savings by leveraging all the features of  TruView™ and TruFinder™. 
The purpose of TruFinder™ is to empower staff with actionable information. Creating an efficient workflow saves on personal protective equipment (PPE) usage and lowers redundant interactions which promote infection prevention. If a new Geo Pendant needs to be assigned to a resident or staff member, simply use the camera on your TruFinder mobile device.
What is the difference between the Real-Time Locating System mobile apps,
TruView Alert Manager™ and TruFinder™? 
TruView Alert Manager:
Notifies care staff to receive alerts, accept alerts and track activities of daily living (ADLs)
Gives staff the ability to select event cause from a call completion dropdown list
Primarily used for clinical and staff alerting
Quickly view resident alert details and their exact location
Tap to respond, request additional assistance, or identify a medical emergency
Easily log reason codes directly into the system
Analyze care time, average response times, escalations, and event histories
TruFinder:
Created for building administration for contact tracing and location tracing
Offers device programming, asset locating and management
Primarily used for administrative search, reporting and system use
Quickly search for any resident, staff member, or asset
Built-in contact tracing reports
Asset tracking dashboard
Filterable list view and summary report of equipment inventory
Assign or change Geo pendant information from anywhere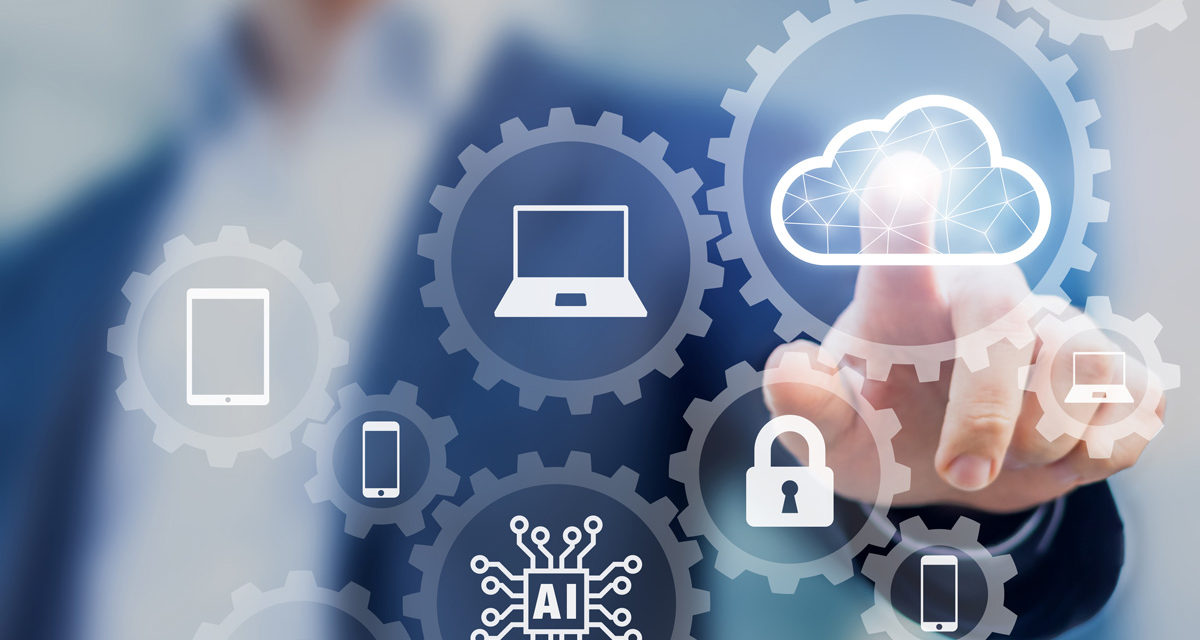 CenTrak is proud to provide the new TruFinder™ app to all TruView™ customers at no charge. CenTrak is committed to serving the Senior Living industry with the first, and most powerful, IoT Platform for all e-call, wander management, and RTLS needs. 
If you think CenTrak's RTLS technology might be right for your community, schedule a free consultation with our tech experts below. 

Technology Tip: Having a properly designed Wi-Fi system is critical to getting technologies to communicate and connect reliably. Although RTLS coexists with your Wi-Fi system in its self-contained network, a strong Wi-Fi system means all your mobile apps for RTLS & EMR tools operate effectively. The number of devices connected to an access point can determine the quality of a Wi-Fi connection, and more devices than ever before are being utilized in Senior Living spaces. Rely on our experts to optimize your wireless networking capabilities.
CenTrak's Real-Time Locating System's Proven Success in Resident Care Facilities
With over 20 years of experience in acute healthcare space and millions of monitored devices worldwide, CenTrak has been recognized as the top Real-Time Location Systems (RTLS) provider in North America. Over 2,000 healthcare and Senior Living facilities are using CenTrak technology.
CenTrak has been awarded the Best in KLAS award four times, most recently in 2021, for their technology solutions – an achievement designated largely by the staff that utilize CenTrak's platforms every day.
KLAS is an independent organization started by four members of the Healthcare Information Technology (HIT) industry to help operators find transparency in the marketplace through research and customer feedback. KLAS evaluates multiple technologies across the healthcare industry through the eyes of its users to identify best of breed solutions.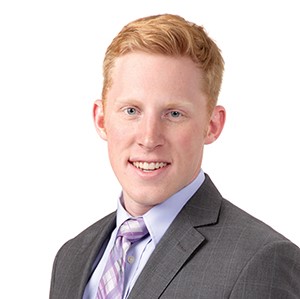 Alex Raver
Business Development Manager - Technology Solutions
"I have seen CenTrak offer Senior Living communities that are experiencing a staffing shortage a sense of safety and peace of mind. This system fills gaps in staffing with resident monitoring, so more residents can be accommodated with less staff. This provides freedom to the residents and gives data to the community to adjust care plans accordingly." 
As innovation in mobile-health continues, there is a growing expectation for hospital and housing owners and operators to do more with less. The CenTrak TruView™ system provides industry leaders with big data and peace of mind, so they make well-informed decisions for their residents and their loved ones, staff members and their own bottom line.
Real-Time Location Systems in Healthcare and Senior Living:
System Design and Capabilities 
CenTrak uses mapping technology to visually indicate where people and things are located throughout a Senior Living community. Senior Living communities are now able to take advantage of transformative RTLS technology on a budget that compares favorably to basic run-of-the-mill e-call systems that continue to fall short of market demands, evolution and current challenges CenTrak's real-time location tracking technology features tangible solutions for today's latest challenges all in one system, including:
Contact tracing

ADL tracking

Workflow management and

labor savings

Emergency response

Door security

Elopement prevention

EMR integration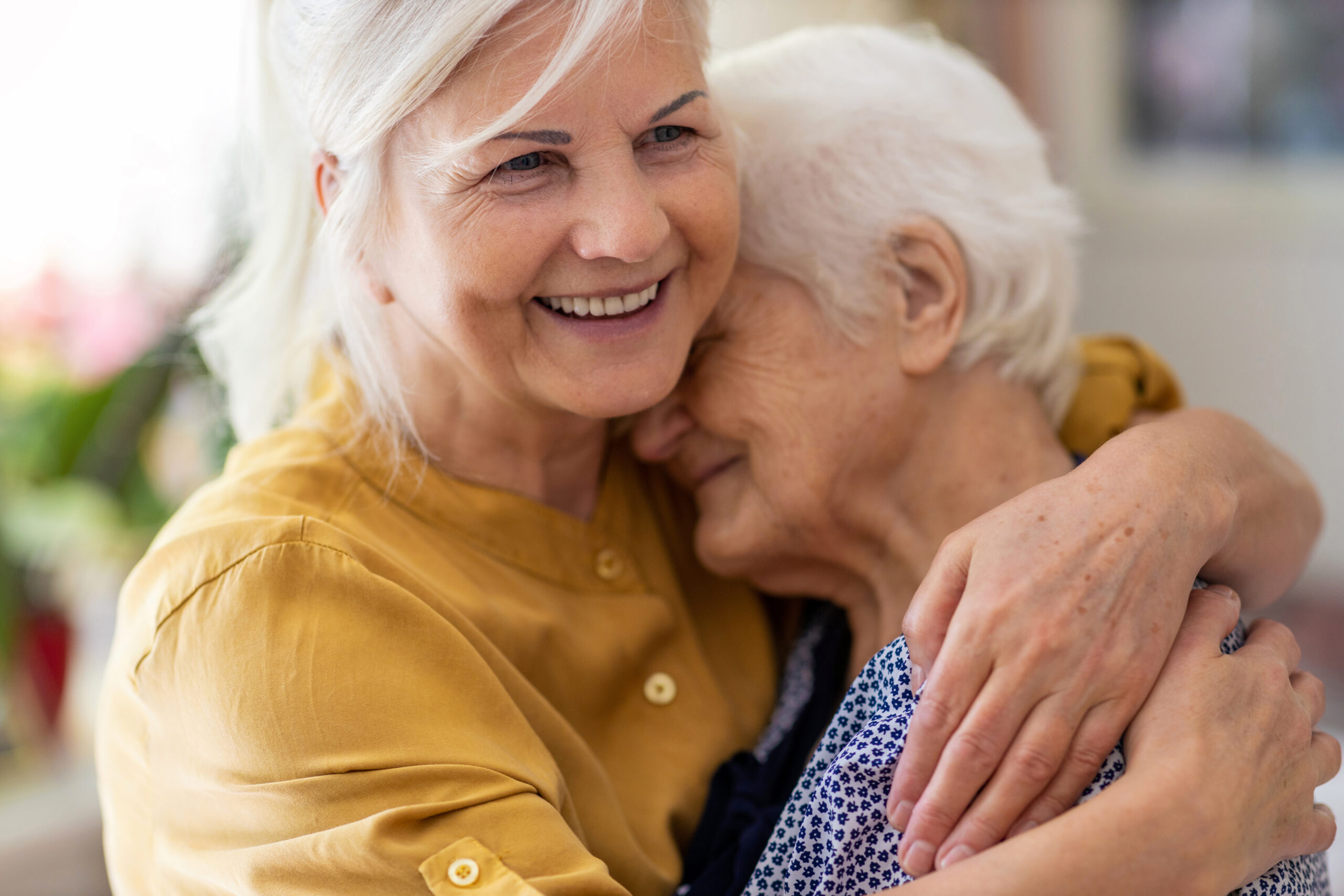 Wander Management & Resident Roaming
Create a safe community with resident services like enhanced nurse call systems and real-time wander management powered by TruLocation™. TruView™ enables communities to create "off-limits" areas (both indoors and outdoors) and customize location settings ("Secure Mode") based on residents' risk levels as seniors age in place. Roaming alerts are triggered when a resident begins to stray from their pre-determined safe zone or enter a pre-determined off-limit zone, especially important in Memory Care settings where residents may accidentally enter the wrong living space. In the case of a dangerous wandering event, doors are disabled based on the presence of a specified Geo pendant. A real-time alert is dispatched for immediate caregiver response.
Resident Emergency Call (Safety and Security)
CenTrak's TruView™ provides fast and accurate emergency response by capturing the exact room-level location of residents and staff, throughout the TruView system coverage area. When an emergency alert is triggered by the CenTrak Geo wearable pendant, staff are immediately notified at their workstations and through the TruView™ Alert Manager via text, email, phone, pagers, etc. The Geo wearable device provides the resident with gentle haptic feedback (vibration/LED) to confirm that the system has successfully delivered the message and help is on the way.
Environmental Monitoring
As part of the TruView™ platform, CenTrak's Environmental Monitoring solution provides continuous measurement and reporting of ambient temperatures in resident refrigerators and freezers to ensure safety of consumable items. This also applies to a community's foodservice and medication storage. Alerts when parameters are out of range enable residents or community managers to immediately take corrective action. This same system can also be used to measure storage conditions of medications and other critical items.
Staff Duress + Labor Savings
Healthcare workers face an increased risk of work-related violence. Early intervention enables you to effectively deescalate conflict, avoiding harm to staff and residents. CenTrak's TruView™ provides peace of mind to staff knowing they are always protected, anywhere within the community. 
Nothing is less safe than uncertainty. With TruLocation™ technology, CenTrak provides certainty with:
Discrete Buttons
Silent haptic/vibrate Feedback, so user knows the button press was received by first responders
Certainty based indoor location, that provides the specific location of where a staff member is
Accurate location means less training for new staff to learn how to respond during an emergency and no wasted time second guessing.
Equipment Tracking and Management
By quickly locating equipment needed for older adult use, such as wheelchairs, lifts and beds, TruView™ provides a more efficient environment for staff. Real-time status updates help to optimize community workflows by easily understanding which equipment is clean and ready for use, actively in use or waiting to be serviced. Track the use and location of rented vs. owned equipment to gauge financial investments, or locate equipment such as a lift if a resident requires help after a fall.
Senior Living Specific Real-Time Location System
Because CenTrak's TruView™ is a real-time location system purpose built specifically for Senior Living communities, TruView is customized to fit your community's emergency call and wander management budget. CenTrak envisions every community having access to the same transformative use cases they have been delivering to hospitals for nearly 20 years. TruView™ is the exclusive way to accomplish this outcome.
The Bottom Line: Technology for Senior Living – Real Time Locating Systems
Use CenTrak's Real-Time Locating System and NEW mobile app to drive staff efficiencies for resident and asset monitoring in your Senior Living community. Get actionable caregiving data with Real-Time Location Systems. Contact Direct Supply's technology experts today by filling out the form below to get a FREE demo. 
Not ready to start your tech design project just yet? Discover other technology trends for 2022 and beyond.
Schedule Your Free CenTrak Demo
or Request More Information Today