How to Prevent Legionella in Buildings 
As we enter the summer months, many communities are preparing of renovations or new construction projects. There are many safety factors to consider during these projects and oftentimes leads to overlooking certain dangers of construction projects, such as Legionella in your facility's water system. However, having an active water management plan during construction and renovation is imperative if you are to keep your community safe, and learning how to prevent the bacteria is your first line of defense against Legionnaires' Disease.
Dive a bit deeper into the importance of a having an active Water Management Plan during construction and renovation projects by investigating:
Why knowledge about legionella is important in your community
How to identify risk areas
How this bacteria grows in risk areas
Disinfection protocols
Identifying water treatment providers
Accessing Legionella water management resources
Legionella is not just a problem for old, dilapidated buildings with poor infrastructure – construction and renovation projects present a critical opening for the contamination of a building's water systems, especially in Senior Living buildings. If you are considering a new project, you will want to investigate how to prevent Legionella in buildings during your construction project. Once you are familiar with the preventative methods like testing and having a water management plan, you may also want to take a look at different resources available if a positive legionella case arises.
What is Legionella and Why is it Important?
Legionella pneumonia is a type of bacteria found in lakes, streams and other freshwater environments. The bacteria becomes a serious health concern when it spreads to a building's water system. Once it is introduced in a building's water system, it can spread rapidly through droplets small enough for people to breathe in. Though less common, it can also spread by aspiration – when water accidentally goes into the lungs while drinking. Seniors with dysphasia and other swallowing difficulties are especially at risk for aspiration of Legionella.
Special attention must be paid in Senior Living environments as well because seniors are at heightened risk for the deadly infections that Legionella can spread – Legionnaires' disease and Pontiac fever. Because of this, it is imperative to take steps with a construction site water management plan to prevent or manage Legionella during your  renovation project.
Symptoms of Legionella typically begin two to fourteen days after exposure and include:
Difficulty breathing
Fever
Coughing
Headaches
Confusion
Muscle aches

Nausea
Symptoms of Pontiac Fever can begin a few hours to 3 days after being exposed and include:
Where does Legionella grow in building construction projects?
When it comes to figuring out how and where legionella grows during your construction projects, there are a few things to consider.
Water stagnation
Bacteria biofilm formation
Drops in disinfectant levels
Vibrations due to construction
Pressure changes
Temperature changes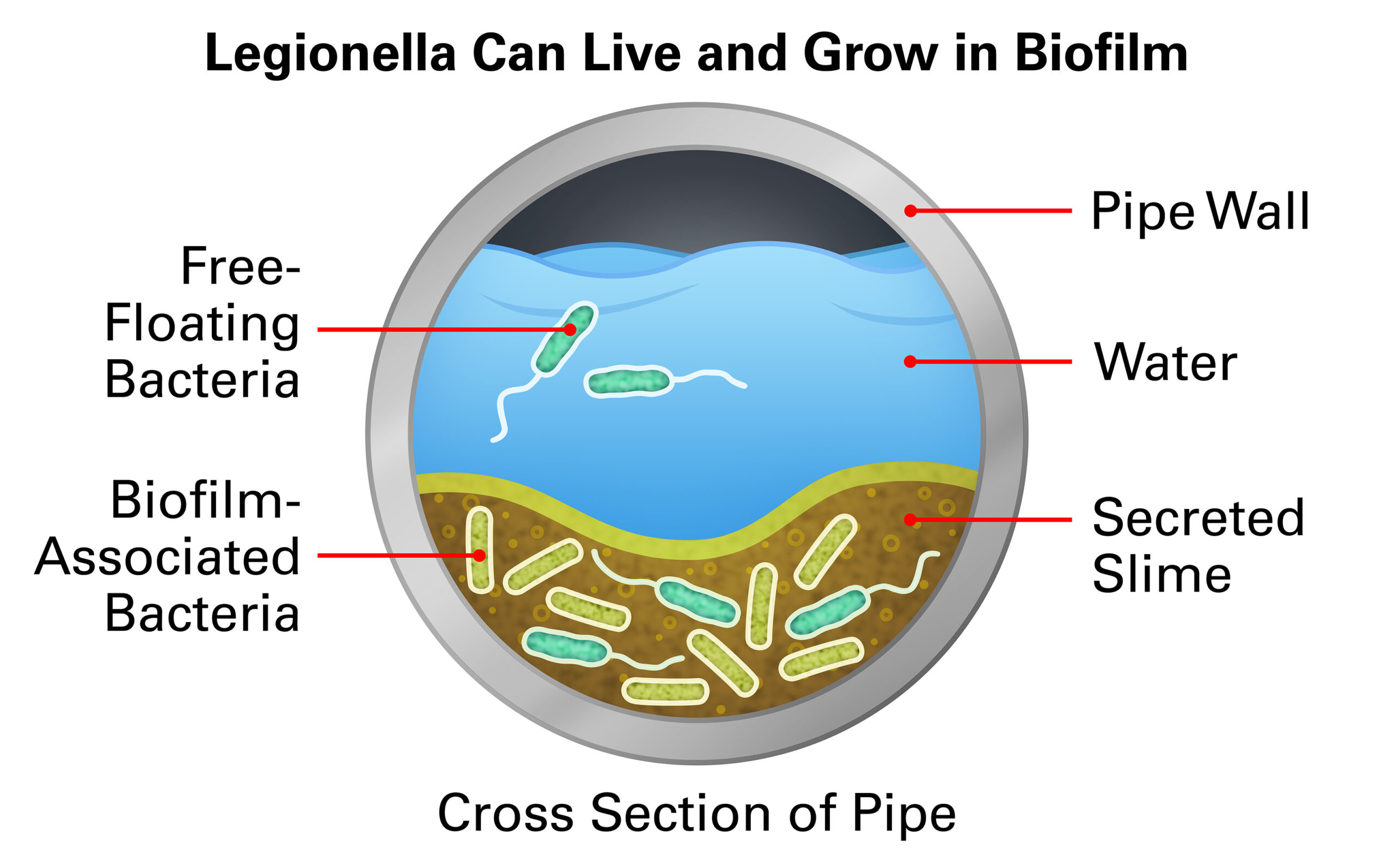 During construction and renovation, a building's water system is disrupted for long periods of time, causing the water to stagnate. During this disruption, biofilm and bacteria can be introduced into the water system through vibrations and changes in pressure. Residual disinfectant levels, such as chlorine, can also drop significantly, due to stagnation.
In addition to reducing disinfectant levels, stagnation can lead to water temperatures between 77 and 113 degrees Fahrenheit. These factors contribute to creating an ideal environment for the Legionella bacteria to proliferate. When water is returned to use after the prolonged shutdown, aerosols containing the Legionella bacteria may be introduced into the environment, putting residents at risk.
By creating a framework for proactively managing building water systems and reducing the potential for Legionella growth in these systems, following this Standard can help building and facility managers prevent many but not all cases of legionellosis1.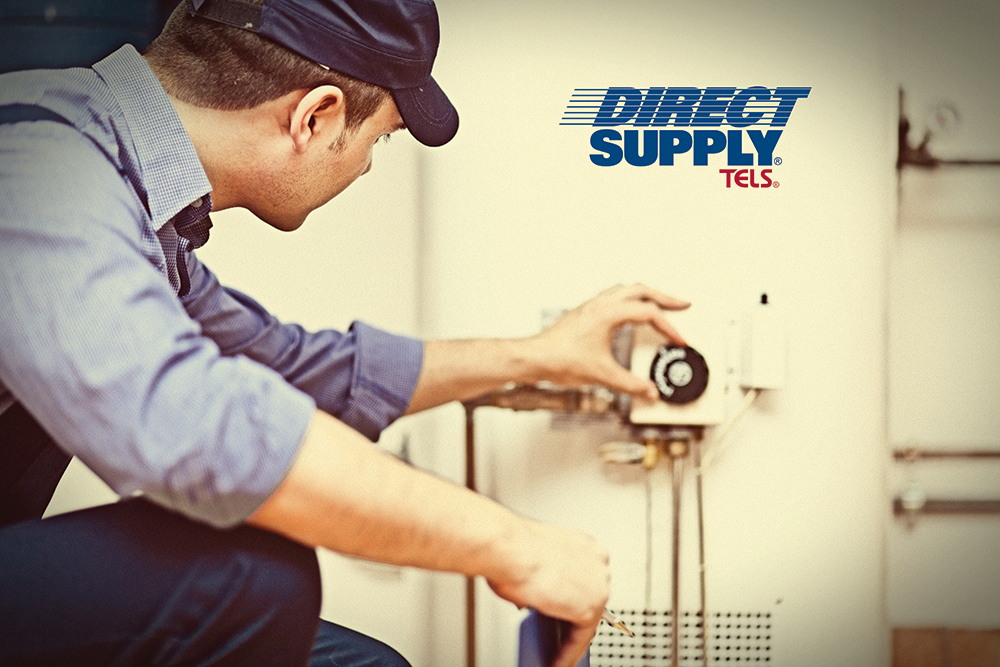 Identifying Risk Areas and Disinfection Protocols
Keep in mind, Legionella isn't restricted to your construction projects or to a certain type of facility. There is a risk of Legionella in all types of buildings, including Assisted Living and Skilled Nursing Facilities. These facilities can have complex water and plumbing systems that gives Legionella ample opportunity to grow and spread.
Legionella can be found in potable, recreational and non-potable water such as:
Hot tubs
Hot or cold water tanks
Decorative Fountains
Showerheads
Expansion Tanks
Water Heaters
Ice machines
Humidifiers
Cooling tower
The industry has set up some safeguards to minimize the risk of spreading Legionella after a construction project. As outlined in ASHRAE 188, a commissioning process must occur after certain projects are completed. Buildings must flush and disinfect their water systems within three weeks prior to occupation.
If occupancy is delayed more than two weeks but less than four weeks after disinfection, flushing of all fixtures shall be done again. If occupancy is delayed four weeks or more after disinfection, the need for disinfection and/or flushing of unoccupied areas shall be determined by a risk assessment by a Water Management Program Team. In order to prevent a Legionnaire's Disease outbreak, we recommend that each facility that houses seniors is compliant with ASHRAE 188 and conducts semi-annual testing for the bacteria.
Legionella in Buildings: preventative measures in construction projects
At the end of the day, there is always a risk factor that your facility will test positive for Legionella. However, taking preventative measures such as having an active construction site water management plan can go a long way in preventing Legionella, and save you additional costs of treating if you catch it early enough. Remember to:
Identify the risk areas of your building project where water is most stagnant
Test those risk areas frequently as your construction project progresses
Use a Management Program Team to determine if you need to flush your fixtures if there is no occupancy for more than 4 weeks after disinfection in unoccupied areas
Stay up to date on educational resources available
These four tasks have the potential to help you prevent Legionella altogether, or minimize the impact it has if the bacteria does begin to grow during your construction project. Always be sure to contact your water management team if you don't' know best practices for dealing with Legionella.
Help Stay Compliant With A Water Management Program!
While Legionella is a serious disease, you aren't alone in the fight against it. TELS has collaborated with industry experts and state surveyors to create a library of regulatory tasks and materials that can be tailored to your preferences. This resource can help you keep track of the different tasks in your building and remind you when it is time to test your community for Legionella. Our team can also help you identify vetted water treatment providers local to your area when you are in need of their services. 
A Legionella water management is easy to find and implement at Direct Supply. TELS offers Water Management Plans for your community and additional resources for you to protect your facility and residents, including:
Site visits from certified professionals
Personally guided plan developments
Mobile app to help track your water tasks
Online document storage for easy access
Legionella testing supplies
Training and informational videos for further education
Legionella treatment plans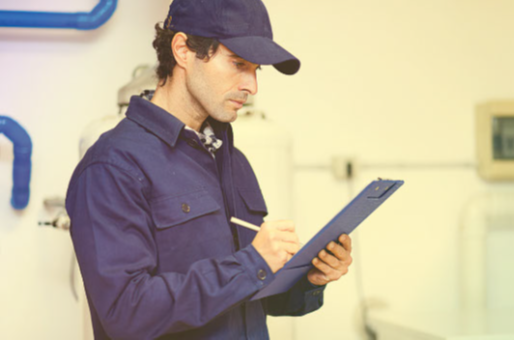 View our services or sign in today to access a water management toolkit that can help you with your water management program from development to testing. Or contact us at 800-667-3880 to talk about the status of your water management plan and how we can help you develop, drive scale or assist with compliance to CMS guidelines.