Mattresses are an investment. You want to be sure you're getting your money's worth, but waiting too long to replace them can interfere with your patients' quality of sleep.
Here are some tips and tricks we suggest for getting the most out of your mattresses, including how to identify when it's time to replace them and what to look for when shopping for new ones.
Getting the most out of your healthcare mattress
Follow the weight limits
Weight limits reflect how much weight the foam can handle and still recover from. Stick to these guidelines to avoid excess stress and resulting damage.
Proper cleaning
Follow the manufacturer's instructions when wiping down covers. Most covers are liquid resistant and do a good job of keeping moisture out. If a cover is cleaned with a chemical that is too harsh, the cover will break down and it will lose its moisture-resistant qualities.
Routine inspections
Keeping your cover in good condition helps protect your mattress and improve its lifespan. If you notice tears, rips, holes or discoloration on your cover, it's best to replace that as soon as possible.
Signs that it's time to replace your mattress
Significant sagging
Foam will soften over time and some amount of softening or sag is expected and acceptable. A typical foam mattress may become up to 25% softer over the course of its lifespan, but a loss of shape or height signifies the need for a new mattress.
Moisture damage
Most mattresses come with a moisture-resistant cover, but if liquid is absorbed into the foam, it is often impossible to clean out. Additionally, bodily fluids will leave a very unpleasant smell and can cause the foam to break down at a much faster rate. If you notice moisture damage to the foam of your mattress, it's time to get a new mattress.
Loose Foam
If you notice foam breaking down from the edges of the mattress, you should replace it right away. When edges break down it can create gaps under or around rails or assist devices causing violations to CMS Entrapment Guidelines outlined in F-909.
Other "Replace Now" Issues:
Foam core feels hard or crunchy

Incontinence stains on foam core

Evidence of infection control issues within the foam core

Uneven or lumpy feel when the mattress is compressed
What to look for when shopping for a new mattress
Foam Density
Mattresses with a higher density weigh more and are generally expected to retain their performance for a longer period of time. Pick them up to see which is heavier!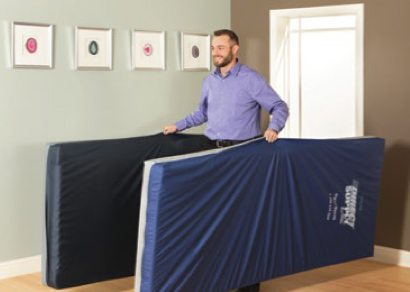 Cover Material
Check the stretchiness of the top cover. Pull the top cover in both directions to make sure it is a 4-way stretch fabric. Higher-stretch covers help reduce shear forces and allow for better resident immersion into the mattress.
Check the durability of the bottom cover. Look for bottom cover material that feels heavy and pliable. Look for durable, high-quality stitching that won't rip or come apart at the seam.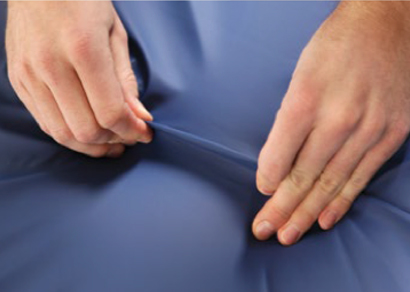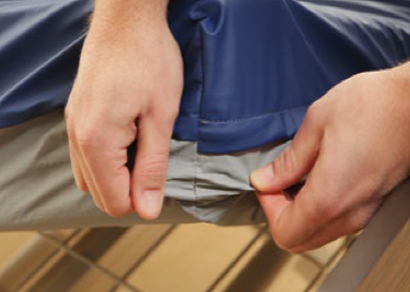 Glue Quality
Feel the glue seams – do they feel crunchy or sharp? A crunchy or sharp glue seam could cause discomfort or increased pressure points. The seams should be soft and barely noticeable.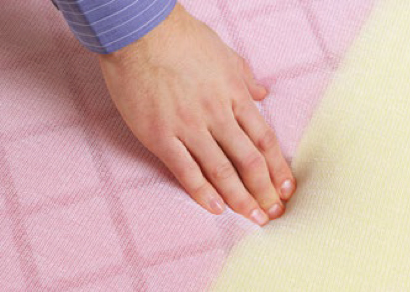 Firm Perimeters
Check to make sure that the firm perimeters feel significantly firmer than the center of the mattress. A good firm perimeter should be firm enough and high enough to help prevent rollouts and protect against entrapment.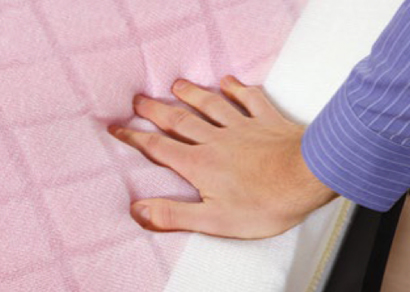 Heel Sections
Feel the foam – is it soft or crunchy? Heel sections should feel very soft and supple in order to maximize their ability to offload pressure from sensitive heel areas.