When it comes to designing extraordinary Senior Living interiors, more and more designers are infusing experiential design into their buildings to boost marketability and enhance a resident's experience. That's because today's prospective residents are looking for dynamic experiences and diverse amenities to let them continue leading active lives.
Local Design
When designing welcoming communities, it's about more than just beautiful finishes and a comfortable atmosphere. Seniors want to feel at home where they live, which is why it's so important to place special focus on creating communities that complement the neighborhood and local culture. Try adding images of local veterans or historic photographs of the town, or use a color palette that complements the natural landscape.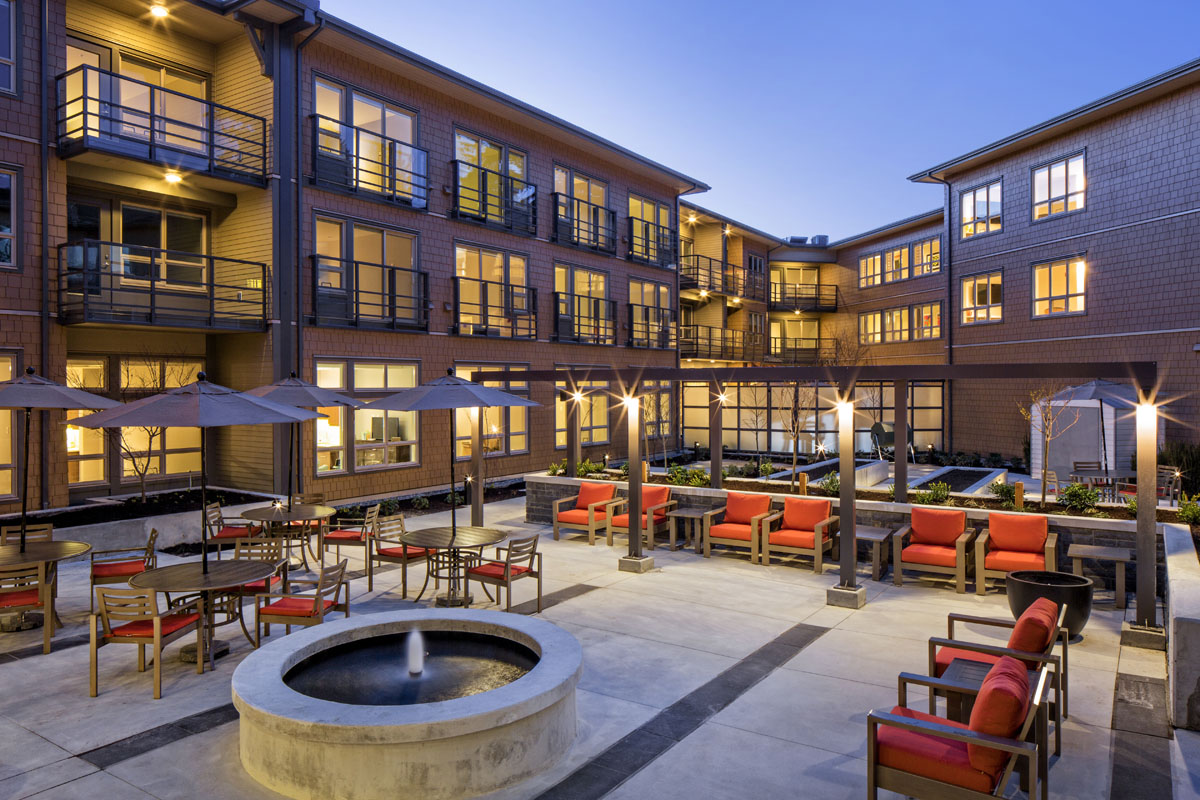 For example, Amica of Edgemont Village channeled Vancouver's signature West Coast Modern style by infusing this design's four tenets: light, air, food and water. Storefront windows and unique slat-wall dividers infuse the entire building with light, while proximity to the Vancouver Harbor and a fountain in the center courtyard expose residents to the peaceful and spiritual benefits of water. Upon entering the open-concept building, guests have a direct sightline to the courtyard, promoting an airy, open feel. Using design elements that complement the local community boosted marketability and appealed to the target market.
Functional & Alluring Amenities
Attract local seniors by including appealing amenities that foster comprehensive wellness. Diverse destination spaces, like a music studio, greenhouse, meditation room or tech center, appeal to a wide range of interests. Consider expanding your current wellness programming to include classes like Pilates, mediation or yoga. Amica at Edgemont Village features a dynamic fitness center, where residents can participate in group exercise classes or pursue their wellness goals independently with an array of cardio and strength equipment.

Incorporate multipurpose spaces that can host a variety of activities. The theater room at Amica at Edgemont Village is furnished with casework that serves as an elegant backdrop for movie viewing, and can be quickly reconfigured to hide all theater equipment to create a chapel for prayer and reflection. Flexible multiuse spaces offer more opportunities for engaging activities.
Community Integration
In addition to drawing design inspiration from the local community and including popular destination spaces, you can help foster active lifestyles by partnering with businesses. Taking advantage of local amenities can even help you become more marketable to your target demographic.
For instance, many providers want to offer bistros and spas, but sometimes don't have the staff or experience to operate them. Partnering with a local coffee shop to run the café or a local salon to run the spa can help alleviate staffing concerns.
Consider partnering with local professional artists or working with a school art program to cultivate a rotating art display in your lobby. Several local artists contributed to Amica at Edgemont Village, connecting the community to the surrounding area. Abstract artwork by the Group of Seven, a well-known group of Canadian painters, fills the community with dynamic energy while more literal landscapes nod to the local beauty. Another local artist provided custom ironwork on the balcony railing. Including local art helped create a greater connection to the surrounding community.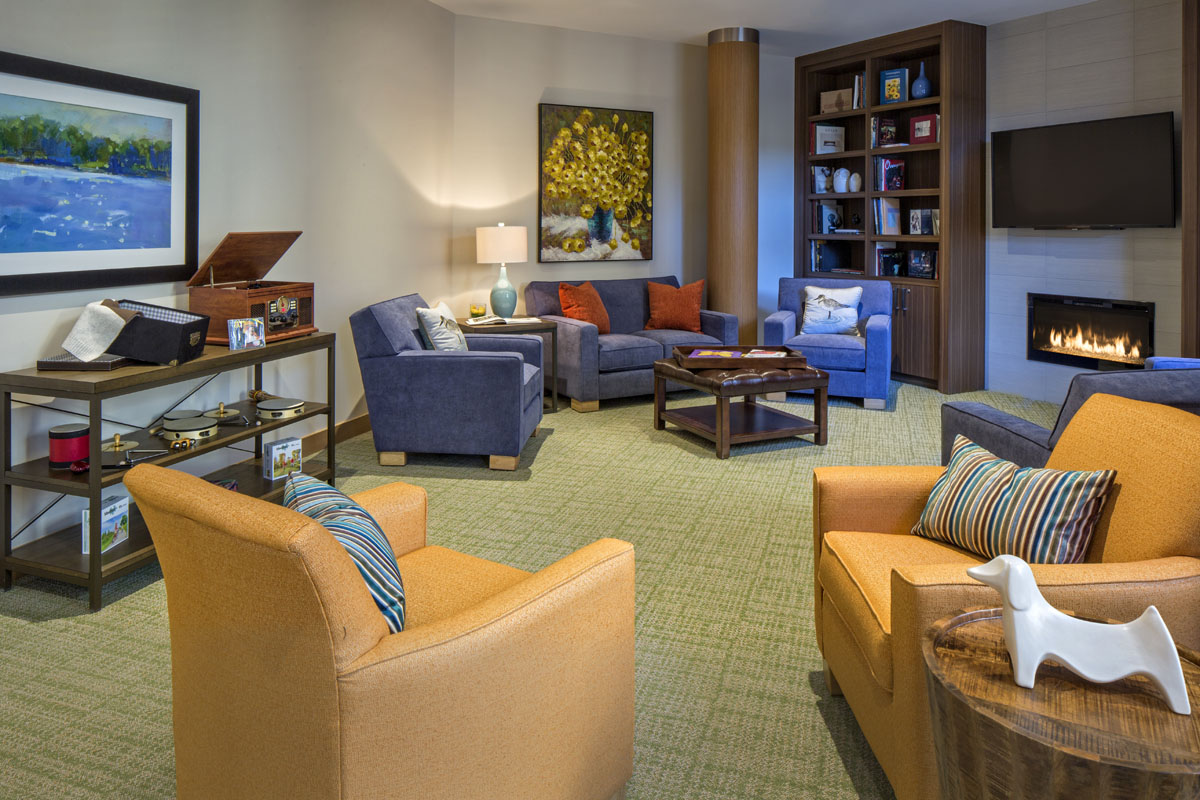 Direct Supply Aptura's designers can help translate these concepts into unique designs for your building. See more of
Amica at Edgemont Village
or
contact
Aptura today.