Healthcare supply automation fuels powerful innovation in eProcurement. The P2P process and transaction automation is one of many procurement process improvement areas through healthcare supply chain innovation. 
Just think about how many people have to touch a manually processed invoice and you might understand one of the main frustrations of healthcare AP professionals everywhere.
Learn more about the power of healthcare supply chain automation in eProcurement to drive efficiencies and strategic advantages.
Healthcare Supply Chain Automation's Role in eProcurement
The Procurement to Pay Process
First, the supplier sends it to the community where it's routed for approval. Then, it's physically scanned or entered. Next, the invoice is paid while yet another person archives it for accounting. The lifecycle of the invoice can vary even further depending on whether it's processed through mail, email or in person – none of which are ideal to begin with and always include the risk for added human error.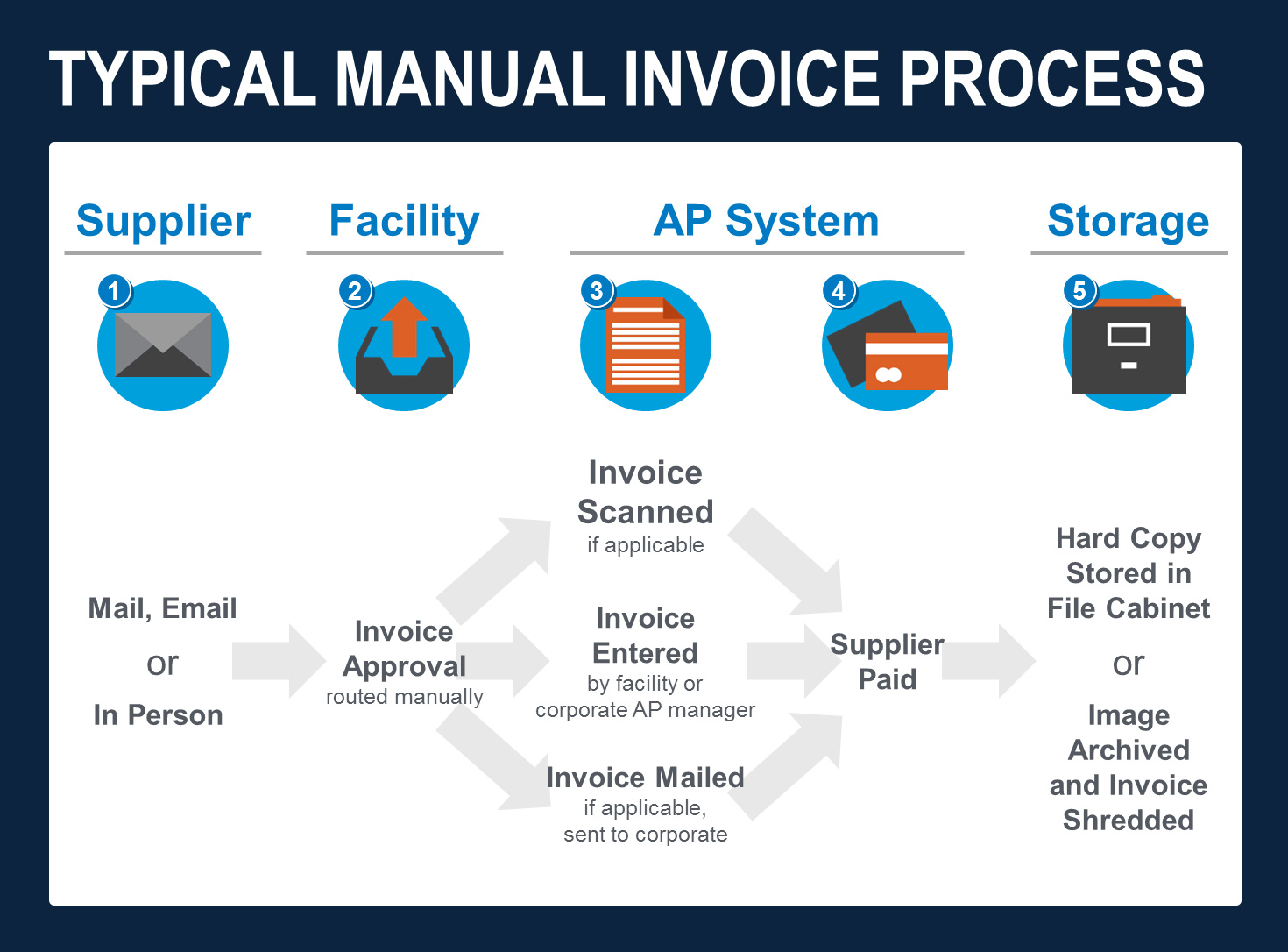 What is Procurement Automation?
Procurement automation automates manual processes to reduce time and maximize efficiency. Healthcare procurement process automation can increase productivity, reduce manual errors, and provide greater spend visibility. 
Top 4 Benefits of Healthcare Supply Chain Automation: Features of eProcurement
Electronic invoicing (or e-invoicing) began in the 1990s to streamline the invoicing process and new automated features along with cloud-based capabilities are gradually becoming the norm. Large, independent and even self-managed healthcare organizations have jumped on board with this third-party technology and are noticing the difference in more ways than expected. Benefits of healthcare supply chain automation include higher processing efficiency with lower costs, reduced exceptions as well as improved visibility and audit ability.
1. Higher Processing Efficiency
Communities using an electronic invoicing system only take days to process an invoice from initial receipt until approved for payment compared to what could sometimes take weeks with manual entry. Automated invoicing also reduces the stress and hassle of pushing through an invoice at the last minute. Faster payments can also mean early pay discounts in some cases, and certainly a reduction in late fee charges.
It's a win-win-win for providers, suppliers, and the corporate office alike.
2. Lower Processing Costs
Several factors go into processing costs. Think labor, fees – even postage. On average, communities using an automated invoicing system can save up to 80% of their processing costs!1 Considering most healthcare organizations process thousands of invoices, it's easy to see the appeal of automation. What's more, e-invoicing provides a great opportunity to save massive amounts of paper and be more compliant with green initiatives.
3. Reduced Exceptions
Automated invoice tools allow for improved exception management, since data can be readily reviewed faster. The improved accuracy means fewer rejections and less time resolving payment issues.
4. Improved Visibility & Audit Ability
Being able to spot inconsistencies and trends as well as forecast future business decisions are invaluable capabilities to any organization. E-invoicing also allows organizations to get the bird's-eye view of their spend through consolidated reporting and analytics in real time.
AI in Healthcare Supply Chain Automation
AI-powered procurement solutions optimize profitability and efficiency in healthcare supply chain automation. AI and DSSI's dedicated procurement services team can transform the healthcare procurement processes with machine learning algorithms and next generation AI tools to determine the most cost-effective solutions. 
DSSI: Healthcare's eProcurement Solution
More and more organizations are using Direct Supply® DSSI™ for help with transaction automation and what's next in healthcare supply chain automation. Our proprietary DSSI Capture™ service offers 100% invoice automation for a low monthly fee from both local and national vendors – suppliers don't even have to be on the system. On top of the newfound efficiencies, many organizations can save about $10,000 annually. 
Leverage the power of DSSI's healthcare supply chain automation and eProcurement P2P for exceptional process improvement and strategic savings.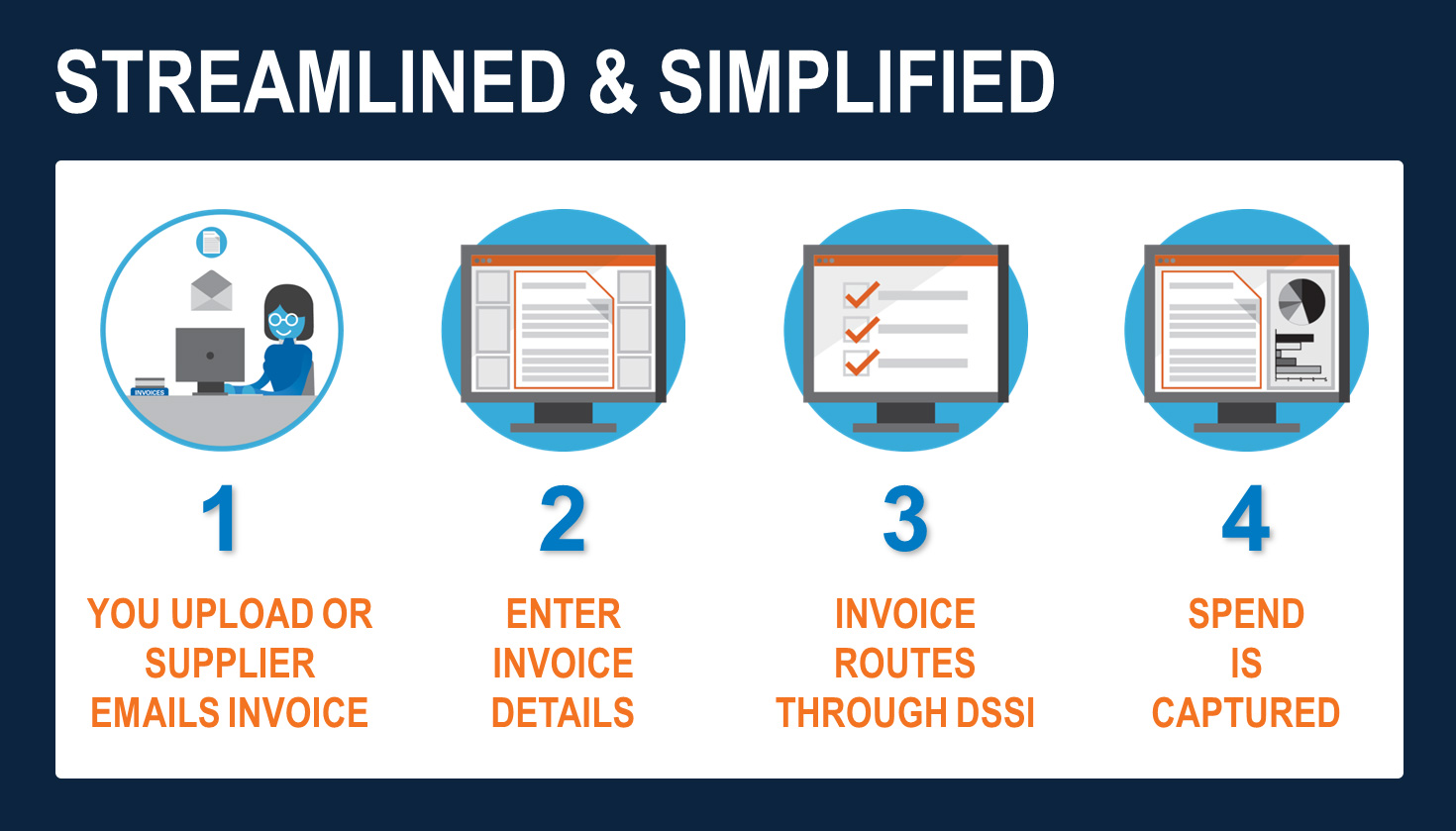 For more information or to speak with one of our procurement experts, visit the
DSSI
website or
contact us
today.