Finding actionable spend data can be a challenge in the hospital procurement process. As organizations look for ways to optimize their healthcare sourcing and logistics to save money, this data is crucial in making the best decisions.
Tom Swapp, Vice President of Market Development – Acute for Direct Supply DSSI, discusses his history with this challenge, as well as the ways in which he sees the healthcare industry solving this problem in the future.
DSSI: How did your career path lead you to DSSI, and to healthcare?
Tom Swapp: I spent an early portion of my career consulting on physician preference items in acute care, one of the largest areas of spend for most hospitals. It was during that time that I became so passionate about helping hospitals save money. One thing I noticed early on was that the data hospitals were working with was very confusing and it was never very clean. We spent untold hours trying to clean up the data in order to draw conclusions and levy that to make better decisions going forward. Even then, I realized that if there was a way to have cleaner data, it would be a huge time-savings for the hospitals, and lead to better decision-making for sourcing, contracting and the like.
DSSI: But grappling with that data led to your next move?
Tom: After that focus on PPI, I translated what I had learned in consulting to the hospital side of things in Denver, focused on procurement and strategic sourcing. With a team of 25+, I experienced first-hand the manual pain of processing requisitions, purchase orders and the resulting reconciliation with AP. There is such a lack of transparency and collaboration between suppliers and providers when it comes to the transaction side of Supply Chain.
DSSI: Where did you go from there?
Tom: My next opportunity was on the GPO side, where I went to work for a leader in the space and oversaw a consulting team focused on helping hospitals save money. But once again, that lack of easily accessible, clean data made it hard to see and implement the savings opportunities that we knew were there.
"…that lack of easily accessible, clean data made it hard to see and implement the savings opportunities that we knew were there."
DSSI: It seems to be a pattern throughout your early career – the lack of clean data. How did that shape your outlook on healthcare procurement?
Tom: To me, everything hinges on procurement. Sound management of the item and the vendor master completely dictate data integrity. I think of healthcare supply chain as three pillars: 1. Logistics (Distributors); 2. Sourcing (GPOs); 3. Procurement (ERPS). Hospitals are left to work in "enterprise" solutions that don't optimize for supply chain.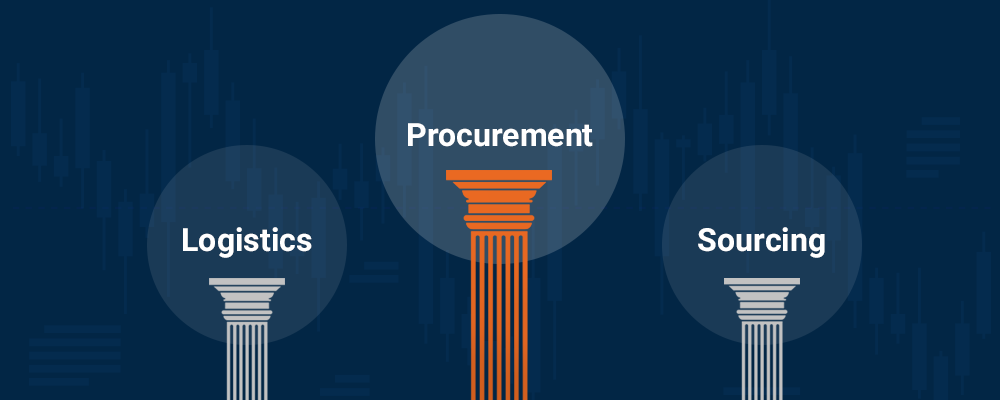 I believe the foundation that delivers real savings and real outcomes is procurement. You can't have an effective sourcing strategy without really sound procurement principles. And likewise, you can't have a good distribution strategy without great procurement. And procurement is often overlooked, and the data to drive it is difficult to extract, and often pulled from an ERP that is not built to optimize for supply chain.
DSSI: You find that ERPs aren't as effective as they could be in this day and age?
Tom: Don't get me wrong; ERPs are great — they bring a lot to the table. But they are not built for procurement and sourcing; they are not specialized, customized or optimized for supply chain. Item and vendor masters are messy. Nothing is built in collaboration with the supplier community to allow for greater visibility and coordination.
DSSI: How would you shape them for procurement?
Tom: Procurement should be the byproduct of an organization mastering their contracts. The contract should dictate the procurement terms and flow. A supply chain ERP would be a contract visualization and compliance engine for a Health System's contracts, both local and GPO. ERPs don't contain a rules engine that can be smart enough to drive procurement in a smart manner. This would allow organizations to truly manage shared savings programs, vendor or consultant savings guarantees and ultimately unlock true supply chain savings. And that information, for the first time ever, is available and powered by the combination of DSSI, DSSI's patented OGM (order guide manager) solution, and DSSI Analyze. I'm so excited about what we are building here.
DSSI: And that's what led you here to DSSI?
Tom: When I saw those products together, I realized I had found what I was looking for all those years in hospital supply chains. So I made a career change and came to work for DSSI to help refine these products and help share how they can drive the procurement cycle in Acute Care, and deliver the optimum savings for hospitals. I truly believe what we are building is an optimized procurement process for healthcare supply chain and think it has the potential to revolutionize the way organizations make procurement a strategic priority.
Try DSSI Analyze™ Today
Contact us for a free demo and initial savings analysis.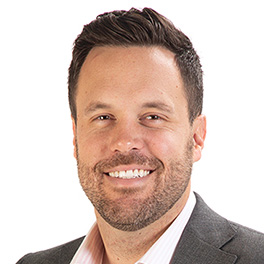 Tom Swapp is the Vice President of Market Development – Acute for Direct Supply DSSI. Tom joined DSSI in 2019 after many years of building expertise in the world of hospital supply chain. Tom holds an undergraduate degree from Brigham Young University in Economics and an MBA from the University of Colorado at Denver.