Artificial intelligence (AI) is the use of computer programming to imitate human behavior, analyzing data to create technology systems that have the ability to understand, think and learn.
A few years ago, DSSI began its journey from automation to optimization, striving to help healthcare procurement experts utilize technology in a way that humans can't do. And now we're taking that a step further with AI.
One way in which DSSI leverages AI to boost efficiency is through its swap-and-save algorithm, which analyzes product swaps that have been made by healthcare customers in the past to predict which product they should switch to.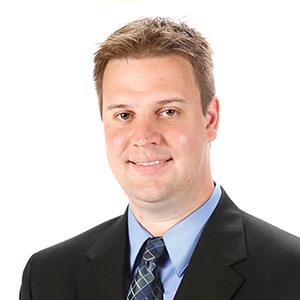 Andrew Novotny
Vice President,
Product Development and Engineering
DSSI
"If you look at humans, they couldn't efficiently process all that data to choose from a high volume of products that are available across multiple distribution centers in the United States, along with the fact that some of those products go in and out of availability," says Andrew Novotny, Vice President of Product Development and Engineering for DSSI. "It's an arduous problem for a human to solve. The only way we as a society are going to solve that problem is to look at technology – specifically the use of artificial intelligence and the processing power of computers – to be able to make those changes in an optimized way that wouldn't be cost-effective for a human to do."
DSSI's AI engine examines customers' ordering behaviors to identify recommended products for healthcare. The system learns user tendencies to make itself smarter, which Novotny believes is in the spirit of AI.
"We're looking for optimizations where we can make it easier for end users to do what they need and get back to their jobs faster and more efficiently," Novotny says.
From a DSSI perspective, Novotny says the two top priorities are enhancing efficiency and helping customers pinpoint savings opportunities. DSSI is using AI and algorithms to aid in rebate processing, a complex relationship between manufacturers, purchasing organizations and distributors.
Novotny says depending on volumes and contract lengths, it may be better for healthcare customers to swap from Product A to Product B because Product B is actually a lower total cost. Even though the initial price might be higher, the rebates based on volume end up making it lower. He says when healthcare procurement experts evaluate these types of purchasing decisions holistically, AI can look at all the variable factors that may even change on a daily basis to help determine a lower overall price point.
"Our tagline is always 'Taking Cost out of Healthcare,'" Novotny says. "How can we find unique, novel ways to remove cost for our end users? AI is just one of our tools to do that."
Still in the early stages of the journey, Novotny anticipates there will be many future AI-related additions to help DSSI add even more innovation value in every aspect of the healthcare procurement process and help customers make more streamlined purchasing decisions.