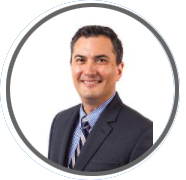 November is here. For many of us, this means colder weather – for us in Milwaukee, it means the snow will soon fly. This change in season always puts me in a reflective mood. I think about the challenges faced and successes achieved since the start of the year. I also start to get excited about initiatives for the upcoming year.
When you start to think about your business goals for the coming year, don't forget about how DSSI can help you achieve them. The information and tools we provide can assist in cleaning up your data, increasing compliance and ultimately saving money. Here are some ideas for making better use of DSSI functionality in 2022:
Budget Control – If you are not using this DSSI tool, talk with your Customer Success Manager ASAP! Now is the perfect time to learn about this tool and implement it for the coming year.  Eliminate the need for manual spend-down sheets and processes.  If you are already using this DSSI value add, be sure to load your new budgets for the coming year.
DSSI Capture – Review your non-DSSI off-system spend and look for opportunities with your DSSI CSM to consolidate major categories with a DSSI vendor program. For those local vendors that will remain off-system, consider DSSI's Capture offering to give your people a consistent and efficient process to get these invoices to automatically flow through your AP system like your other DSSI invoices!
Compliance – Use the DSSI Interactive Reporting feature to review both system and program compliance down to the location level. Identify the top locations where there is opportunity for improvement and work with them in the new year to set achievable goals.
Locations, User Accounts, Approvals – Run a location report and an active user report out of the DSSI Data Center. Review regional and approval hierarchies and work with DSSI Support to adjust for the coming year as needed.
Supplier Order Guides – Run supplier order guide reports out of the DSSI Data Center for your top suppliers and ensure that your GPO contracted items are on DSSI. For your OGM 3 suppliers, consider building out order guides specific to the needs of locations.  Help achieve better compliance in 2022 by narrowing down order guide items even further for your locations.
Training Sessions – Establish regular sessions in 2022 that your end users can attend to help them be more efficient with their day-to-day usage of DSSI while also reinforcing system and program usage.
What other ideas do you have for a successful new year?  Bring them up the next time you talk with your DSSI Customer Success Manager!