Comfort and sophistication embodied in timeless design
Completion Year: 2021
Project Type: Lifeplan Community
Awards: 2022 ASID Wisconsin Chapter Independent Living Category
Care Type
Independent Living

Assisted Living

Memory Care
Services Provided: Interior Design
A Senior Living Community that Speaks to its Surroundings
The Delaney of Bridgewater is nestled in the Watchung Mountains, a natural, historical feel and a timeless design of rich materials and bold colors reflecting the surrounding wooded landscape. Traditional furnishings create an inviting ambiance, and a connection to the local heritage is made through the historic battlefields encircling the George Washington encampment site. Neoclassical style ties it all together.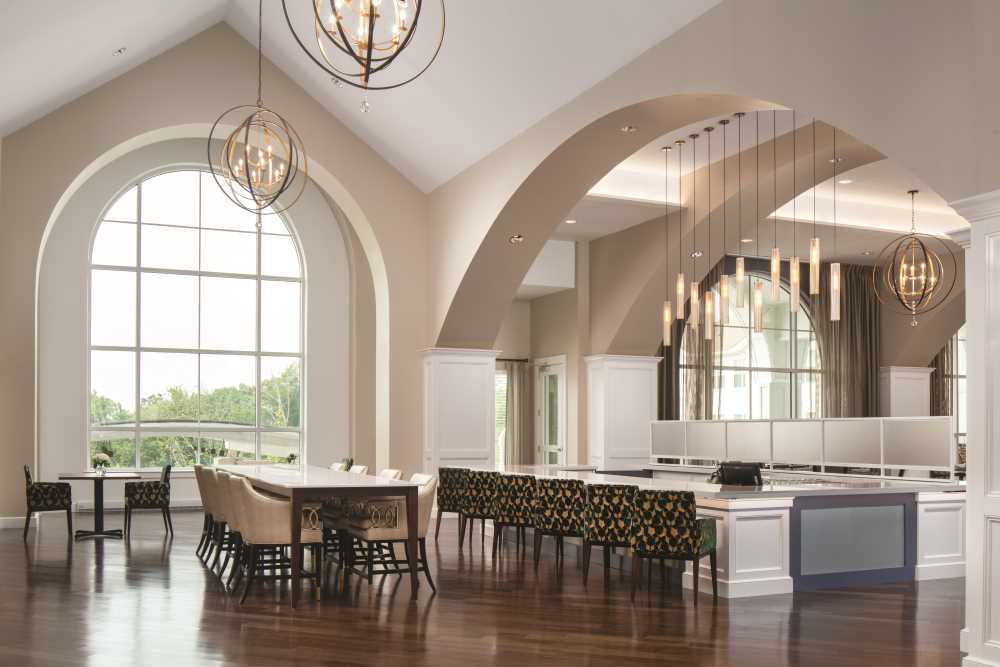 Blending Practicality and Heritage
Amidst the colonial atmosphere, there is a traditional bend to the style of the building. A neutral, understated color pallet allows the architecture to shine. There is fine detail in the moldings and cabinetry and appealing stonework. Throughout the community carefully selected furnishings bring pops of color.  The jewel of the senior living community is the gallery. Like a clubhouse, the gallery allows space for dining and common spaces. The gallery serves as the only gathering space which promotes relationships and connection. Yet, the space is designed to be flexible and functional. This space promotes healthy activities of daily living. The Delaney demonstrates the local community's heritage like no other. The colonial style is evident in the cool palette, stone accents, detailed trim, forged iron, applied molding and painted woodwork.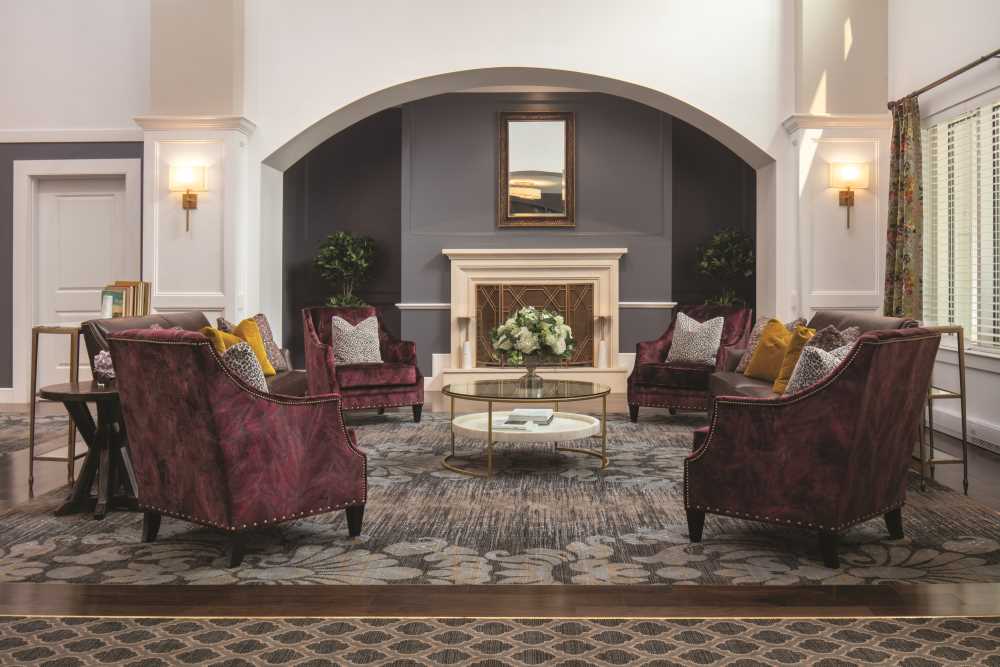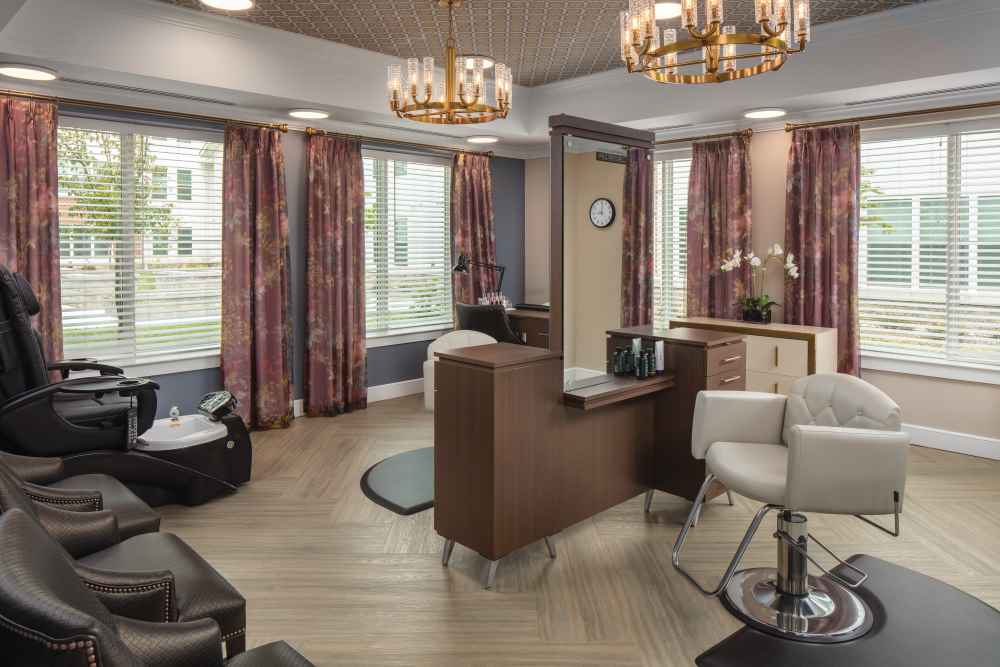 Versatility and Style
The Delaney community offers different types of care, including memory care, assisted living, and long-term care. Each type of care has its own amenities, so residents can stay in their respective homes as they age. The assisted living community includes a specialized gallery, activities room, and salon, just to name a few. The assisted living facilities also have a fireplace, so residents can feel right at home. For memory care, a resident centric approach features dining chairs and rockers with vinyl seating that is beautiful and easy to clean. This stylistic choice allows memory care communities to better serve staff and residents living with memory problems alike.