HVAC Energy Efficiency Impacts on Senior Healthcare Facilities
Every 5 – 6 years, the Department of Energy (DOE) reevaluates the effects of energy usage. This can result in HVAC energy efficiency changes that can impact your facilities. There are a number of HVAC energy efficiency changes that could impact senior care buildings in 2023. Discover how you might navigate those DOE 2023 changes and how the switch from the Montreal Protocol to the AIM Act plays into it.
Navigating HVAC energy efficiency changes & updates
When it comes to navigating HVAC energy efficiency changes and updates, it's important to not only understand the changes themselves, but to also be aware of how the shipping and materials delays may affect your compliance.
As you may know, the DOE started a 6-year and ongoing plan requiring a 15% increase in energy efficiency for AC units, heat pumps and split systems. 2023 will mark the second phase of this plan, where HVAC manufacturers must comply with new M-1 testing procedures for developing energy efficiency ratings. We'll address: 
AIM Act & DOE mandates

HVAC materials and shipping delays

HVAC pricing increases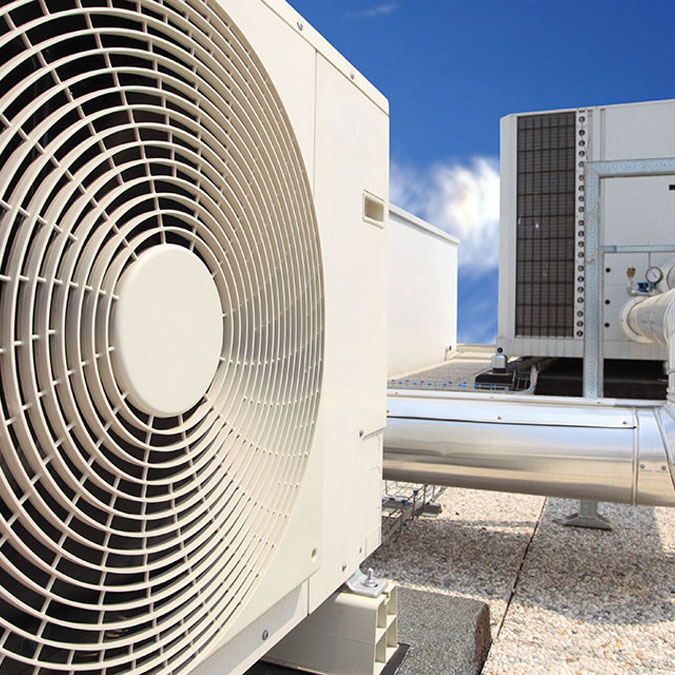 What is the AIM Act and how will it impact me?
"The American Innovation and Manufacturing (AIM) Act directs EPA to address HFCs by providing new authorities in three main areas: to phase down the production and consumption of listed HFCs, manage these HFCs and their substitutes, and facilitate the transition to next-generation technologies1." 
Under the Act's provisions, HFC use will be phased down over a 14-year period by limiting the supply of HFC refrigerants based on reductions in allowable CO2 emissions resulting from the use of HFCs. Written in 2019 – 20, we start enforcing it in 2022. This gives EPA the authority to regulate the supply, usage and management of HFC refrigerants, particularly those with higher global warming potential.
For example, 410A and 134A comfort chiller applications are already being restricted in several states. However, there are no current requirements to have to convert existing systems. Even so, training will be required for all techs as new refrigerants come to market.
It is important to remember these three things as the AIM Act moves forward: 
You will see changes prior to these dates, as manufacturers are already making these changes.
Expect to see restriction on supplies and chemicals used to make these refrigerants
Expect to see reduction in other items as the industry moves forward
There are no current requirements yet for those who have R22 to convert any existing systems. However, if you have a condenser or compressor issue that requires you to replace those items, you'll most likely need to change the whole system, as you can't get those condensers or compressors any longer.
Takeaway Tip: as new systems come to the market, training for technicians will be vital to keep up with these new refrigerants, especially concerning their higher flammability.
What equipment is affected by the DOE mandates?
You can expect the following to be affected by the DOE mandates:
Packaged units – DX

Packaged units – HP

Commercial/Residential split system ACs/HP
There are also several effects you'll see in the industry, including:
Minimum efficiency changes

New technologies

Blue wheel technology

Burner & refrigerant technology

Diagnostic capabilities

Seasonal Energy Efficiency Ratio 1 & 2 have minimum efficiency changes

Efficiency increases up by 15% over the 2018 ratings in Northern/Southern zones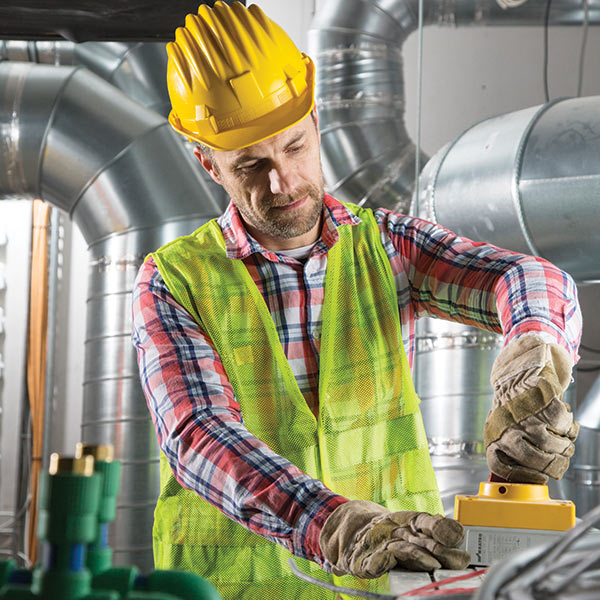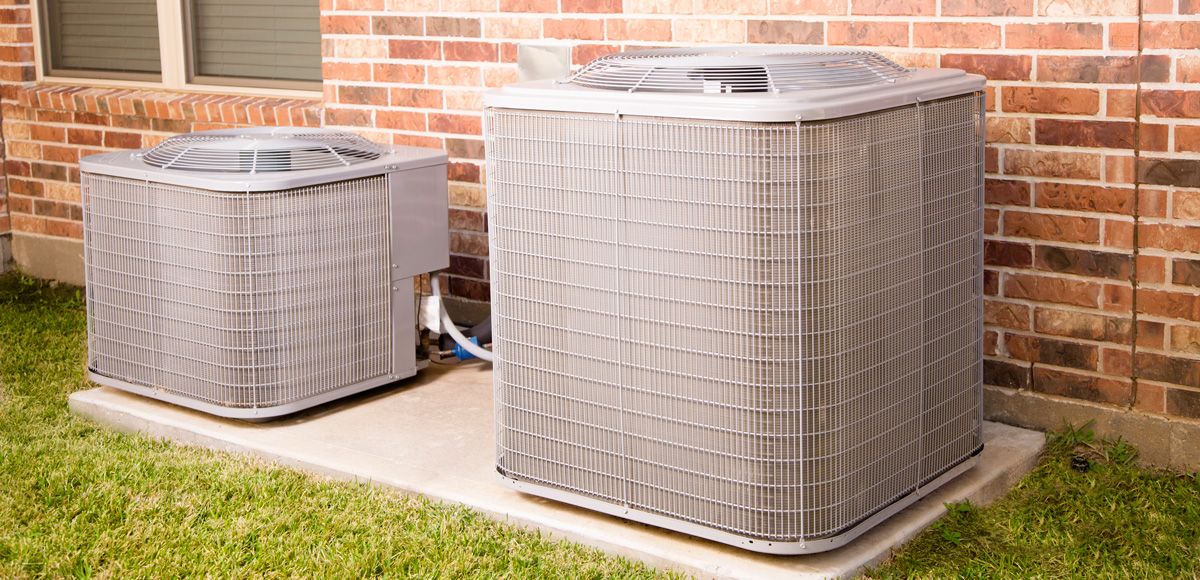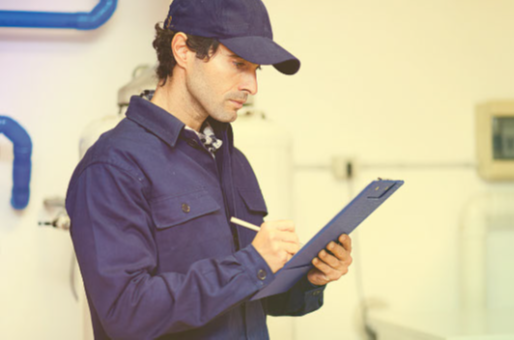 What are the positive impacts of the DOE changes for HVAC energy efficiency?
There are several ways the DOE changes in HVAC energy efficiency can positively impact your facilities, however the main impact is:
Lower service & maintenance costs 
Equipment is designed to be diagnosed faster

Equipment is easier to service and maintain
Takeaway tip: We are still seeing releases on the new refrigerant standards, and therefore do not know everything about it. However, we do expect to know more within the next 6 months.
What to know about the ongoing HVAC Shipping & Material Delays
There are a few shipping and material acquisition trends to be aware of and that may impact your purchasing decisions, including:
Shipping delays due to:

Hang ups in larger ports

Dockworker challenges

Loss of workers from the pandemic
Computer chip shortages impacted by:

Manufacturing with foaming agents the US no longer allows

Semiconductor manufacturing shortage
Currently, there are no requirements to change your systems over. So, you will have a grace period to strategically plan any replacements you need. There are also no indications that lead times will get better or worse. What we're seeing nowadays is likely the timeframe we'll see in the near future. So, if you have any planned replacements scheduled, they will still be able to happen – just not with a standard 4 – 6 week lead time. You may want to investigate rentals in case any equipment fails before you can get it replaced. 
How do I counteract long lead times?
Beat long lead times with good capital planning!
Pricing impacts on HVAC equipment
There are also some short-term fallouts you'll need to consider as you navigate your HVAC needs:
We've been seeing pricing increases as high as 30% from the last two years due to:

Material shortages

Delivery issues

Manufacturing challenges

We expect another increase to bring this number up to 46% on all HVAC equipment sometime early 2023
This can impact your contractors, who will need not only more equipment, but different equipment as well, which then will increase the need for training on the new equipment. 
Takeaway tip: Direct Supply® remains committed to ensuring that healthcare facilities can deploy federal and state funding from sources like the Bipartisan Infrastructure Framework (H.R. 3684) and the Inflation Reduction Act (H.R. 5376) to make these communities safer and prevent the spread of infectious disease. As we await guidance from the Department of Transportation and corresponding agencies, we are actively working to prioritize healthcare facilities in energy efficiency investments.
Determining if your HVAC equipment is compliant with the 2023 DOE changes
So, while the DOE changes can have a positive impact on your facilities, there will be some short-term battles you'll need to consider for 2023. If you have any questions or concerns, or if you need to upgrade your HVAC system to remain compliant with the new DOE energy efficiency changes, we encourage you to contact your TELS representative. 
Reaching out to your peers on their experiences, concerns and strategies regarding the DOE and AIM Act is a great way to help with your own strategic planning. You can take things a step further by using tools and technologies such as the Direct Supply TELS® Capital Planning Tool, which could help you even more. Be sure to check out the technologies of TELS® Platform and how they can help you:
Create safer environments

Increase Life Safety compliance

Boost work efficiency

Increase your partnership and visibility with your maintenance team
Get in touch with our team today to learn more!