How can AI help with Senior Living Staffing Shortages?
It is time to learn how to augment staffing shortages through Artificial Intelligence ("AI") in healthcare. Did you know that AI in healthcare is not only within reach, but is already here? It is time to transform your health care facility with AI by taking a closer look at what artificial intelligence and machine learning actually is, and how it is used in Senior Living spaces.
 Together, we will learn how Artificial intelligence can help Senior Living staffing shortages through the power of data, including:
Capital Planning

Hiring the right service provider

Planned maintenance
What are the subsets of Artificial Intelligence?
Before we begin to understand how you can augment Senior Living staffing shortages through AI technologies, we'll dive into a bit of background. By definition, artificial intelligence  is "the ability of a digital computer or computer-controlled robot to perform tasks commonly associated with intelligent beings1."
 When it comes to artificial intelligence subsets, the most common subsets include: 
Machine learning

Deep learning

Natural language processing

Expert system

Robotics

Machine vision

Speech recognition

2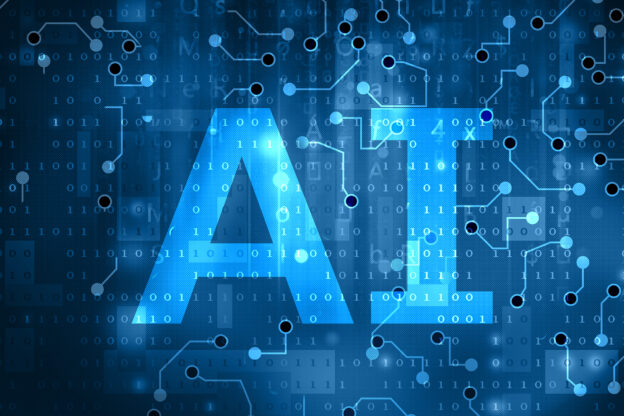 Our focus, however, is going to remain focused primarily on machine learning and robotics.
Imagining AI looks different to different people, depending on how they associate robots and computers, but despite what some may expect, Siri, Skynet, JARVIS and other commonly known and loved AI systems aren't typically what you'll find in healthcare and senior care spaces. Instead, AI-enabled healthcare delivery looks much different. 
Is Artificial Intelligence in healthcare within reach?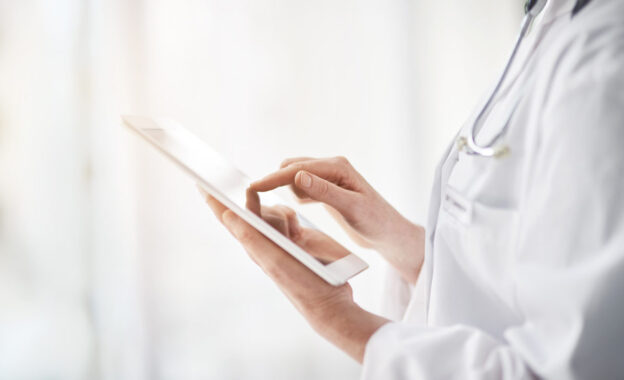 So, what does AI look like? And is Artificial Intelligence in healthcare within touching distance? We're seeing leaps and bounds into robotic surgery, virtual nursing assistants, diagnosis, workflow and administrative tasks and image analysis
3
. As you may know, Senior Living spaces in particular are affected by current staffing shortages and need to pivot in their strategies in order develop new solutions to augment staff gaps. For Senior Living specifically,
facilities are utilizing AI technologies to assist in resource planning and augment staffing shortages
4
.
Capital Planning and AI: using data to identify past trends to prepare for the future
Capital Planning can be a struggle for many facilities. Not only must you determine which areas to allocate spend towards, but you'll need to determine how much to allocated to those specific areas as well. Facilities who utilize machine learning can identify maintenance spend areas of the past to determine what machines have and have not had maintenance. This helps buildings prepare for potential equipment needs of the future and set aside an appropriate amount of money in preparation for potential maintenance needs for their facilities.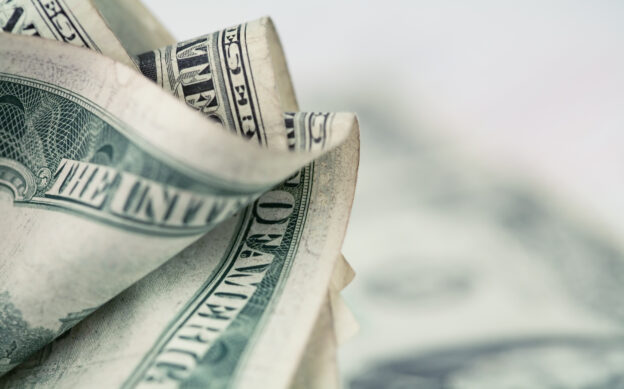 Takeaway tip: utilizing Capital Planning tools and AI technologies, facilities can streamline the Capital Planning process, freeing up time that can now be directed towards other building needs.
How identifying fair service provider costs can help with staffing shortages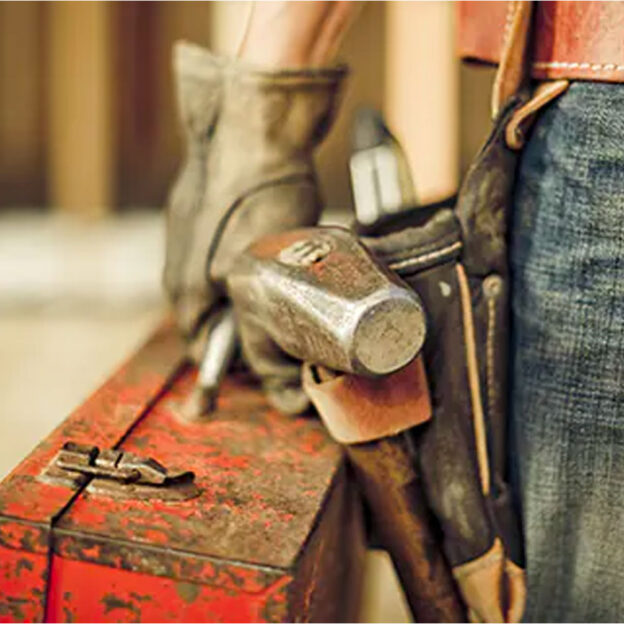 While you may not be familiar with it, Direct Supply® already uses Artificial Intelligence in our systems. Using years of industry insight and dynamic partnerships with customers across the nation allows Direct Supply to take advantage of data and information not found elsewhere in the Senior Living space. This enables the company to combine data and machine learning to provide price guidance and industry pricing standards and review quotes with more accuracy and confidence. With greater accuracy and faster response times, customers can cut back on the amount of time it takes to get the job done.
With this streamlined process, Direct Supply® TELS® users are empowered to review bids at an accelerated time frame, thus enabling faster project completion and allowing staff to turn their attention to other building tasks.
A lot of the manual research can be automated. It combines multiple internal and external data sources to provide guidance that's impossible to manage manually. This allows Direct Supply to better formulate and process data, ultimately giving us the opportunity to take cost out and provide a higher level of confidence as compared to manual research
How long does machine learning take?
Wondering how to improve accuracy in machine learning? You probably already guessed the answer: data. it takes quality data gathered over the years to facilitate machine learning for an AI system. Without data, AI is useless. With data, however, facilities have access to the AI and Machine Learning ("ML") technologies to help streamline processes, identify inconsistencies within the industry and work to change and improve challenges through technologies.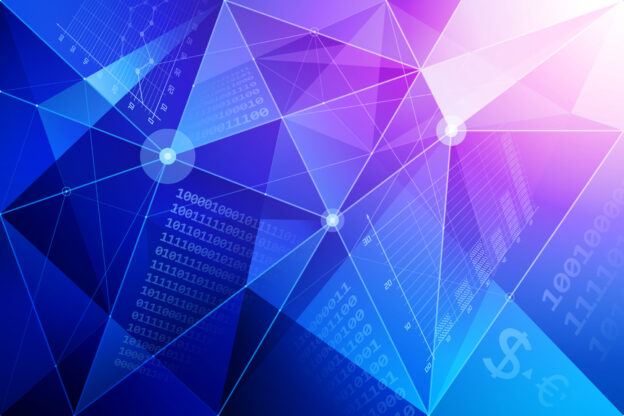 We have systems and processes to collect data in TELS. The way to automate is to use the data we already have.. It takes all these data points we already have in our systems to look for external things like google pricing, external sources; it gives our partners a price guidance so they aren't investing time in manual research, already have a summary sheet. It tells us which bids are and aren't fair.It allows us to get back to the customer in a couple of hours – same day delivery. We're speeding up the process, and we're more precise. The AI has more data and more data sources, giving them that consistent good result. That's how we're using data to deliver our promises to our customers.
How facility partnerships and collective data can help Senior Living with AI technology
Data has great potential to help augment staffing shortages. From Capital Planning to identifying pricing trends, assisting in procurement and much more, data is vital to machine learning. But, you can't use just anything. Instead, Direct Supply(R) data scientists need two vital items to create a high-functioning artificial intelligence. Direct Supply Senior Data Scientist, Sarthak Dabas, explains in further detail: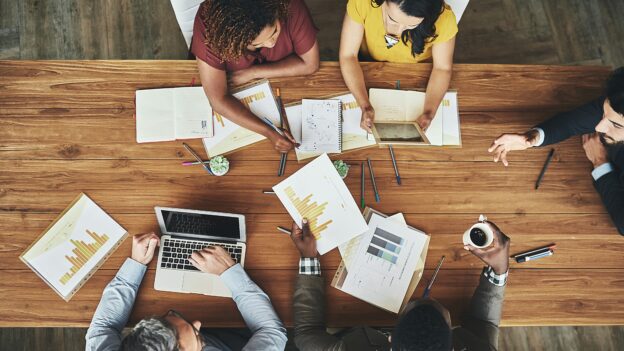 Data
The systems we have are dependent on data. As humans we function, the more info we get, the more our knowledge increases. The more experience we have, the better decisions we make. The same is true for AI systems we design. The quality and amount of data. The more we feed, the better it can learn. Try to map diff issues we face trying to assimilate it into virtual way inside computer. The more data the more nuances and things we get to learn. The more things we know, the better results we get. High quality data lets us learn more about the nuance and gives us much more precise results in which we can base our decisions.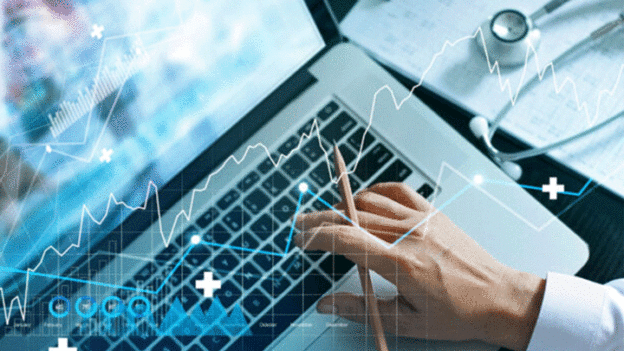 Quality Data
If we don't have good data we have no good results. If we get quality data, we'll be able to deliver more to our customers. It's kind of like a racecar. If we have a nice race car and we put low rate fuel into it, then the engine will corrupt. If we give it more quality fuel data then there's more speed, more performance, and it will increase the life of the car.
So, how does more data and quality data work in using AI technologies for Senior Living? You may want to think of it as a lifecycle. Collecting good data allows the creation of Artificial Intelligence technologies, and those technologies have the capability to help relieve staff burden. This enables the staff to work more efficiently and identify other key areas where assistance is needed, feeding this information back to the Direct Supply team, who collects more data and begins the cycle all over again.
Transforming healthcare staffing shortages with Direct Supply AI: what comes next?
So, while you won't be greeted by a robotic butler when walking into a Senior Living facility, there is much to look forward to in these spaces. Transforming health care with AI isn't going to happen instantaneously, but we're already seeing some pretty big changes. We're already identifying old trends to prepare for the future with Capital Planning and prepared maintenance, streamlining processes and augmenting staffing shortages in the industry. Through data and machine learning, buildings can already understand trending service provider costs to determine fair pricing from providers based on gathered data of past prices, and identify current pricing trends and cost of local services. That's a pretty big step already!
If you're looking to keep up with the latest Direct Supply innovation and technologies, you can keep an eye on our innovations page and our blog. We're continuously striving to improve technologies and keep finding dynamic building management solutions for portfolios nationwide, and we'll keep you updated throughout our process. Or, feel free to reach out to your Direct Supply representative with any questions.