How can Artificial Intelligence help building maintenance operations?
While Artificial Intelligence can help building maintenance operations, it most likely isn't in the way you might think. So, how, exactly, can Artificial Intelligence ("AI") help Building Maintenance operations? Facilities can streamline their facility operations with AI through asset tagging and equipment sensors.  
Are there any artificial intelligence operating systems in Senior Living?
According to the International Journal of Trend in Research and Development, an "artificial intelligence operating system (AIOS) is a form of system software that manages computer hardware and software resources and provides common services for computer programs via general artificial intelligence1." It's primary qualities include monitoring and optimizing their own performance, predict results, obtain and utilize the right resources and ensure those resources are available, suggest alternative options to problem-solve, communicate with other operating systems and even heal themselves and grow immune after a virus attack1.
 Based on these criteria; no, there is no artificial intelligence operating system in Senior Living. However, that does not mean we won't see it in the future.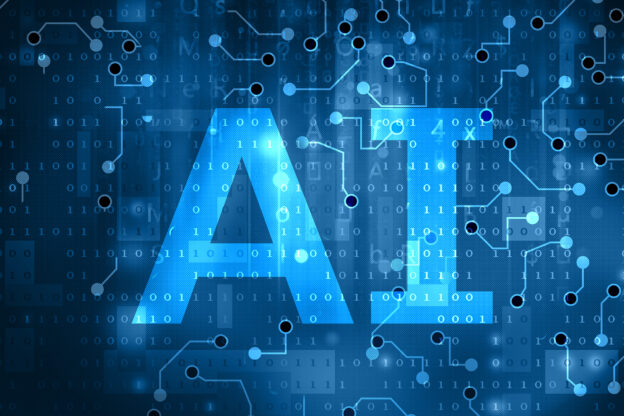 A guide to machine learning in maintenance operations management
While "operating Systems based on AI is the future of Operating Systems, hence it could help human beings in many fields such as academic, defense, medical, research, scientific as well as for personal use2." We aren't quite there yet.  Currently, building maintenance teams are utilizing AI in a different way. Primarily, through asset tagging and equipment sensors. Let's take a closer look at what strides AI has made into health care and Senior Living so far. In order to utilize machine learning, one must first have good quality data3. This is where the Industrial Internet of Things comes in to play.
What is the Industrial internet of Things (IIoT)?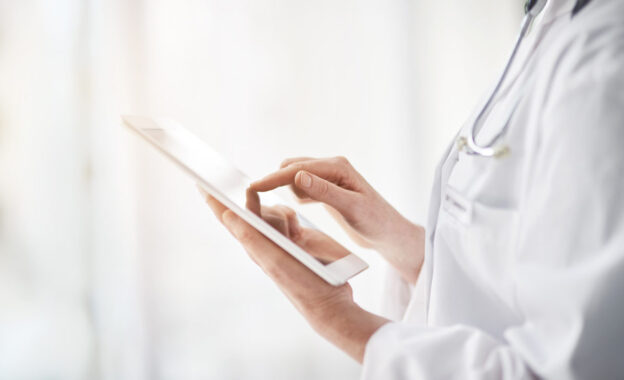 So, what is Industrial Internet of Things? It may be a lot like what you're thinking of. IIoT refers to the vast amount of data businesses have access to through connected devices and technologies4. But why is this important? Well, we already said it: data. Through data, Senior Living has the potential to convert that data into innovation and technology. Some may be tempted to believe there is no IIoT devices or solutions in their facility, but that is most likely not true.
Takeaway tip: do you have asset tagging and equipment sensors in your facility? Then you're already one step closer to utilizing the power of AI.
What is asset tagging and how does it help staff efficiency?
Asset tagging is the placement of a white poly label with a unique QR on the different assets in your facility. With Direct Supply® specifically, asset tagging is paired with the TELS® mobile app. Staff can scan the equipment with the app to view things like work orders, repair history and warranties of that machine. Staff can then record repairs and create and edit work orders while still in front of the asset, thus streamlining asset management and maintenance and thereby freeing up some time in the day to work on other things.
What does asset tagging and equipment sensors have to do with Artificial Intelligence?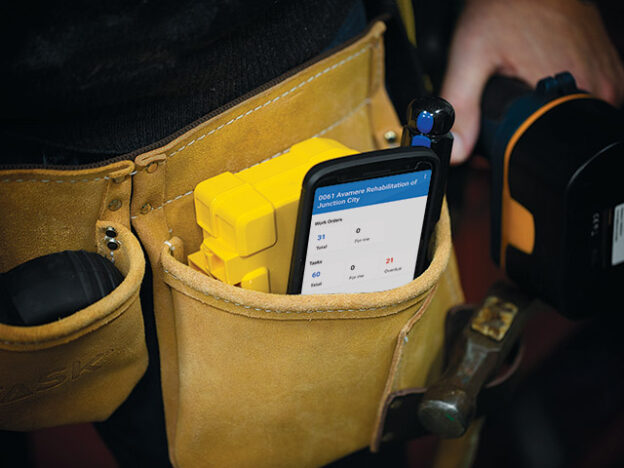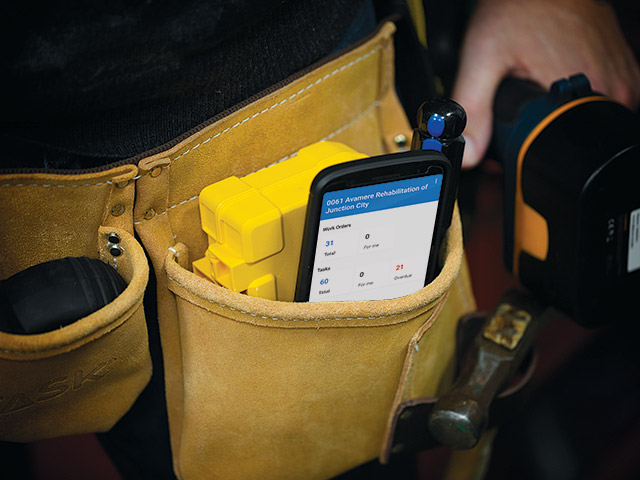 By utilizing asset tagging, you're able to keep track of the asset from beginning to end. Asset tagging allows:
Easier maintenance by knowing the asset's history
Identifying approximately when the asset will need maintenance
Predictability by knowing approximately when you'll need to begin looking for a new model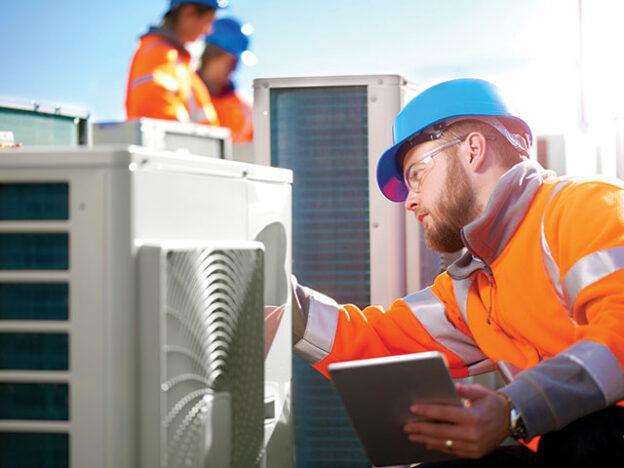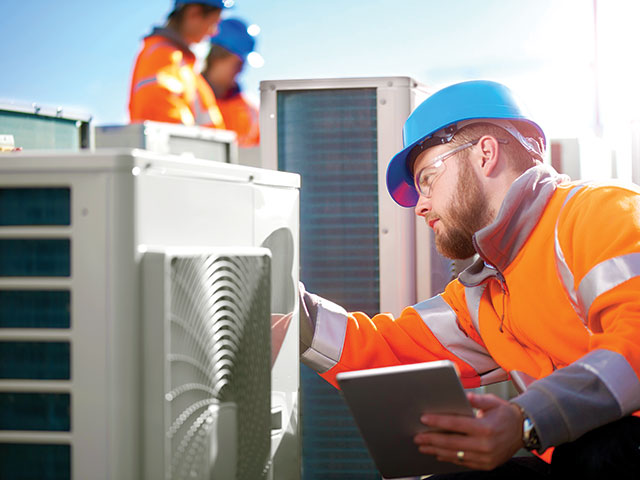 There are a variety of ways sensors can assist, depending on what types your equipment has. They can potentially:
Monitor on and off status
Monitor temperature, vibrations, and pressure in fluid lines to spot abnormalities5
Identify and alert if an asset is experiencing fluctuations or unusual behavior
Easily Keep Track of Equipment Health with Asset Tags
Using Artificial Intelligence to augment building maintenance & operations
So, how, exactly, can we use Artificial Intelligence to augment building maintenance & operations? If you guessed creation and use of data, then you'd be correct. An AI system can analyze historical data and use it to build a neural network to determine how to improve the efficiency of a building6." One of the pin-pointed ways to do so is through predictive maintenance – something you're already one step closer to when you utilize asset tagging and equipment sensors. By utilizing predictive maintenance, buildings are choosing the path that has the highest probability of saving time, labor and money.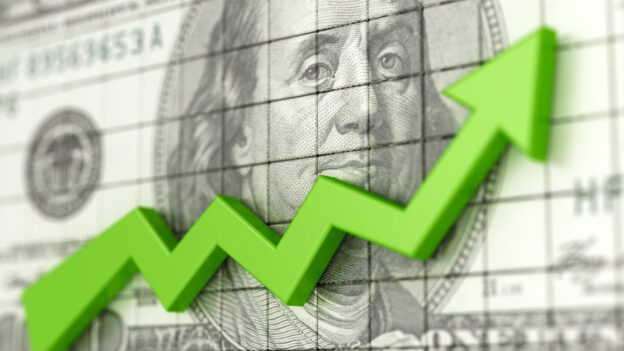 By waiting until there is already a problem, reactive maintenance takes the most money and effort to fix. Not only could you see emergency fees, but depending on what failed, it could also put resident lives at risk.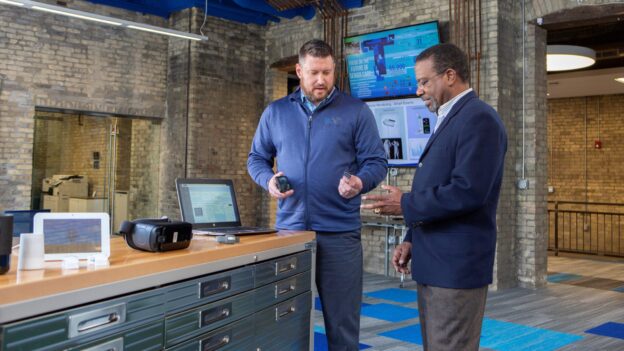 Planned maintenance can catch a good amount of equipment needs before they happen, but there are always some that slip through the cracks, and key indicators of equipment failure could be missed through human error.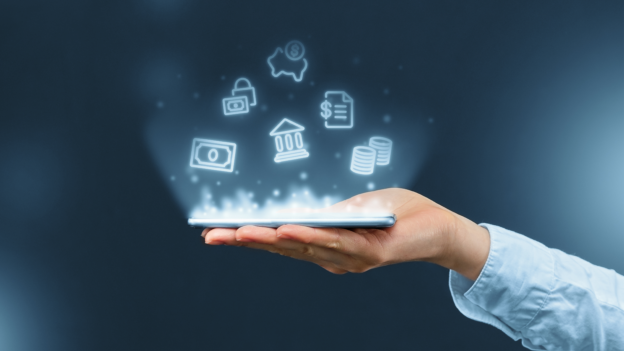 By using predictive maintenance, buildings have the best chance of catching failure before it happens through data and technology. Out of these three categories, predictive maintenance has the lowest risk of failure and the lowest resident health risk7.
In summary, predictive maintenance can utilize historical data from the tagged machine  and current data from the sensors to predict when an asset may need maintenance, and what that maintenance would be. In doing this, the probability of seeing reduced cost goes up, and the probability of having critical equipment failure decreases, and therefore the resident health risk due to equipment failure decreases as well. However, there is a catch: technology isn't quite ready for predictive maintenance to become a norm in Senior Living facilities, leaving the industry best-practices to fall to planned maintenance. 
Takeaway tip: In the future, predictive maintenance using data and AI may help you save money, reduce risk to resident health, streamline maintenance staff and/or reduce labor costs. Until tools have reached this stage, planned maintenance can help combat the worst of equipment failures.
How can buildings adapt best practices in planned maintenance?
Planned maintenance can assist buildings in adapting best industry practices. By utilizing data cross-industry, standards regarding not only asset management but also the cost of labor and time it should take for a job to be completed can be determined. This, in turn, allows buildings to more easily pinpoint what is a poor, fair or good deal when it comes to choosing their service provider. By utilizing planned maintenance, facilities also reduce the chance of emergency aid needed, and therefore also reduce cost.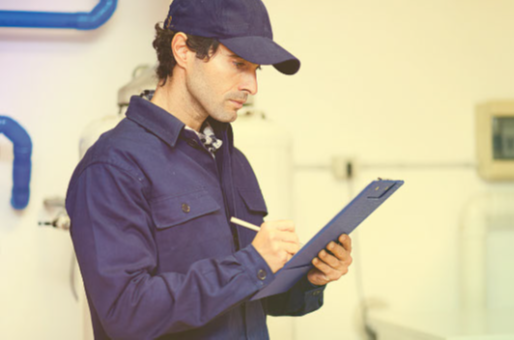 How artificial intelligence is changing the recruiting process
Senior Living can also learn from other industries that are more advanced than the one that we're in by mimicking how those industries use AI and machine learning, such as the recruiting process.
When it comes to recruitment, Artificial Intelligence was "embraced by HR practitioners seeking to use machine-learning algorithms to bring new efficiencies to recruiting, employee engagement, shared services, learning and development, and other areas of HR8." While there are some drawbacks and regulations needed, AI could potentially grow in this particular area in many industries including, perhaps, Senior Living.
Some companies, such as Direct Supply® offer additional information about AI in healthcare at a yearly Summit gathering for Senior Living building management professionals. Attending such a gathering may uncover additional information about AI in Senior Living.
Takeaway Tip: While the functions of Artificial intelligence in health care is currently small, there are indications that within 10 years we could see more extensive use9. Until then, buildings can utilize other time-saving techniques to help improve the efficiency of their staff and take steps to minimize labor shortages in their facilities.
Learn more about time-saving techniques in Senior Living maintenance
Until the world advances enough to routinely utilize AI and machine learning in health care and Senior Living, there are some time-saving techniques buildings can utilize. From using microfiber instead of regular cloth to determining how indoor air quality can affect labor costs and much more, there's plenty to learn and adapt as you move forward.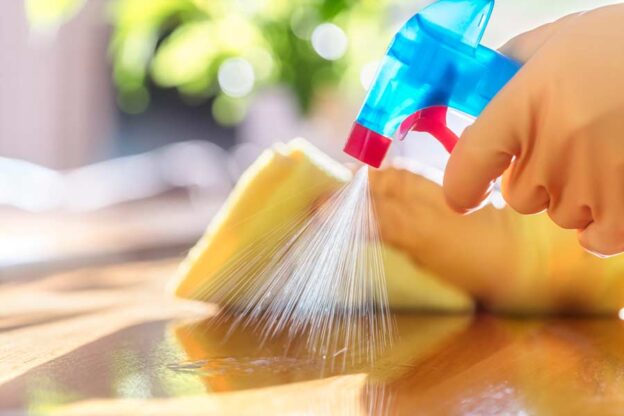 Augmenting Senior Living Staffing Shortages through AI Technology