Recruit, Onboard and Retain Your Future Maintenance Staff
Staffing shortages and maintenance turnover is higher than ever in the Senior Living industry. You have a lot on your plate, and less time than ever before to get the job done. With all of these troubles, figuring out solutions can seem like a frustrating impossibility that you don't want to handle alone. Thankfully, you don't have to. Let's take a look at how you can address the maintenance turnover lifecycle and tools you can leverage to help recruit, onboard and retain maintenance staff in Senior Living. 
There are three general steps in the hiring process:
   

Finding the right person

   

Onboarding your new maintenance staff member

   

Retaining your new hire
Go ahead and take a closer look into these steps and the possible solutions used by your peers in their communities. 
Recruiting & Talent Acquisition Best Practices in Senior Living
Let's be real, it's growing harder to find qualified Maintenance Directors and even when you do find a candidate, there are other facilities all competing for them as well. In fact, the American Health Care Association and National Center for Assisted Living observed in September 2021 that "nearly every nursing home (99 percent) and assisted living facility (96 percent) in the U.S. is facing a staffing shortage. 59 percent of nursing homes and nearly one-third of assisted living providers are experiencing a high level of staffing shortages."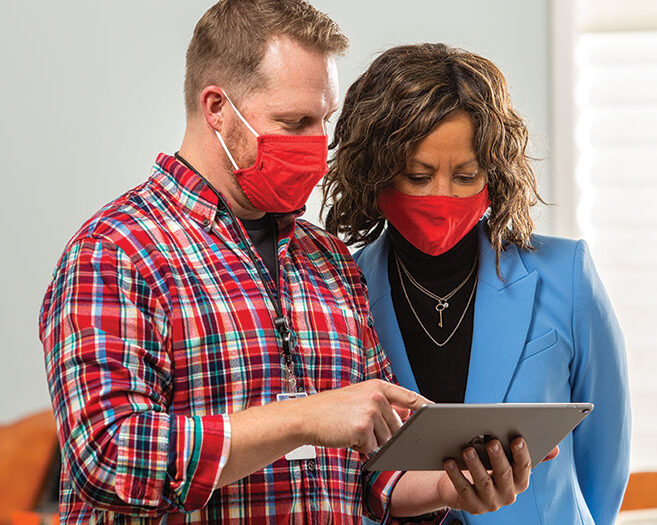 In response, more and more facilities are recruiting candidates they normally wouldn't hire in regular circumstances to fill the gaps. In addition to looking at experience, personality tests are becoming much more prominent when searching for maintenance staff. Resourcefulness, a willingness to learn and the ability to pick up new skills quickly are the new qualities to look for in a candidate.
This is where you can leverage the TELS Platform. A growing practice in Senior Living communities to narrow down their search for Senior Living maintenance candidates is by evaluating a potential hire's familiarity with the TELS system. As the number one maintenance platform in the industry with over 14,000 buildings, there are many communities who specifically post TELS experience as a favorable job skill to have, thereby easily streamlining the hiring process and narrowing down the search without spending valuable time searching through candidates.
Even if your potential new recruit isn't familiar with TELS, the user-friendly platform makes it easy to test your maintenance job candidate. Consider giving a candidate a real life test – pair the candidate alongside another maintenance staff member on an actual work order to evaluate how quickly the candidate can navigate through TELS. This helps determine whether or not that candidate has the capability to ask relevant questions, learn new technologies quickly, and determines if they can contribute to your community with their willingness and ability to adapt to the fast-paced environment of Senior Living maintenance. While TELS isn't the only test you may want them to take, it can help you sort through the applicants at a faster rate. 
However, some facilities simply don't have the luxury of a vast pool of qualified individuals familiar with the Senior Living industry. As a result, they need to view candidates that may not have the experience needed. This is where we are seeing communities use the TELS system to their advantage. Since TELS has integrated life safety guidance, you can open up your job pool to people outside the industry without compromising the safety of your facility as the platform offers self-service instructions and safety guidelines to help your new hire keep up with industry standards.
How to Onboard Maintenance Staff in Senior Living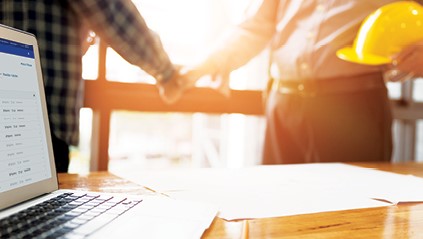 Once you find the right fit for the maintenance position in your building, you need to quickly onboard your new hire and get them on their feet as fast as possible. You don't have time to hold their hand or ease them into the position – you have work to do, and now, so do they.
Thankfully, there is a way to speed things up using the resources you already have. TELS offers unlimited users at no extra cost, so setting up a new user and configuring tasks for them is a snap with the available self-service instructions. Platform users also have the added benefit of the TELS Master's Program to onboard new maintenance staff. This collection of training videos offers short, educational content on how to navigate the TELS system. The certificate they receive at the end allows you to verify your new hire completed the course without you needing to look over their shoulders. 
Along the same vein, one mainstream issue that's popping up across industry is lack of documentation. Many facilities find themselves in a bind when Maintenance Directors leave their position, taking vital information and records with them. New hires don't have access to the building history, records retention, preferred venders, service history and repair records. Facilities who utilize the online documentation of TELS mitigate this damage by keeping all of these records and documentation online within the system.
This means new hires aren't flying blind when they're onboarded. Through TELS, they can access these documents as well as create and keep track of work orders, and even access step-by-step instructions on how they can complete the tasks assigned to them. Pair this with TELS Building Services, and they'll have a list of vetted vendors, competitive pricing and negotiated rates without needing to spend time researching this information. Additionally, requesting service is easy with a single point of contact for common services, allowing new hires to save time by knowing where to turn when they need help. It's the cheat sheet that will do the handholding for you and help ensure your building is up to regulation, even if your new Maintenance Director has no prior experience in Senior Living.
How to Retain Maintenance Staff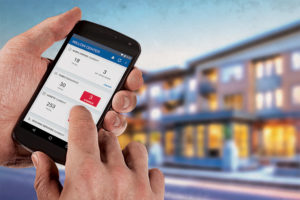 Maintenance wears a lot of hats in the industry, especially since the pandemic began. Lack of staffing has pushed people into roles they normally wouldn't take on, and into buildings outside of their own scope. You need someone who is reliable, and who you can trust to get the job done without being intimidated by the fast-paced and oftentimes demanding tasks found as a Senior Living maintenance staff member or Director. After all, the safety and comfort of residents and staff often relies on the capabilities and speed of your maintenance team.
Time management emerged as a major pain point in the past couple years. Time is a precious commodity that can make or break a Maintenance Director. Reliable technology is key for time management and your ability to retain maintenance staff. Identifying ways your maintenance staff can cut out busy work and focus on the care of the building and resident's safety is now an essential part of the job.
This is where TELS Platform and TELS Building Services is a versatile tool to help you with these goals. We've found that facilities who leverage the mobile app free up more time than those who don't. TELS cuts the need to travel to and from an office to file paperwork. Instead, facilities log completed tasks and view work orders on the TELS mobile app. Buildings are investing in Wi-Fi and mobile phones for their staff to ensure maintenance has access to the app, thus allowing your Maintenance Director to accomplish more tasks and quickly input the necessary documentation right on site, and gain access to paperless work orders with EHR integration systems such as PointClickCare and MatrixCare.
Retention also relies on the relationship you build with your staff. Other Senior Living facilities schedule weekly or monthly recurring calls for a deep dive into different TELS aspects, or even topics like time management to get a feel for how the new staff member is doing in their new position. People who are willing to partake in these discussions usually perform better, and in these meetings, you can address any concerns your new maintenance member has as well.
Where can I learn more about hiring the right Maintenance Director for my facility?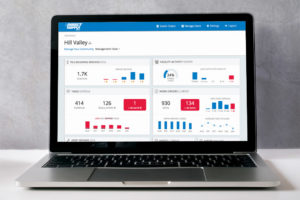 We are continuously striving to find solutions to common road bumps in the Senior Living spaces, and we'll continue to provide learning and collaboration opportunities for you to connect with peers across the industry. You have the tools in TELS Platform to alleviate some of the pain points in finding and hiring maintenance staff, and one of the greatest advantages you'll find in TELS is the visibility it provides into the everyday happenings of your maintenance staff. You can monitor performance with dashboard and reporting options to provide clear performance goals. With this visibility, you can see where your facility is strong, and where some changes may be needed. 
We'd like to say there's a 'one-size-fits-all' solution for each step in recruiting, onboarding and retaining your maintenance staff, but that just isn't the case.  So, we will continue to connect with communities nationwide to keep you updated on the latest approaches and steps Senior Living communities are taking, and create conversation that helps us problem solve this issue with you.
If you have solutions not mentioned on this blog, we encourage you to reach out to your TELS Representative or submit your ideas here! Or, if you are not currently using TELS Platform at your facility, contact TELS today for a demo.