Spring is the right time to breathe new life into your curb appeal and it starts with a fresh look at your commercial landscaping. Ensure your community is in the best position to enhance resident well-being, get noticed and increase census.
The Importance of Curb Appeal Landscaping
Whether you realize it or not, potential residents are forming their opinions about your community every single day. According to a benchmarking report by Enquire Solutions, landscaping and signage have the power to generate over 40% of prospective resident tours and appointments.1 That's because these first impressions are a prospective resident's or family's first glimpse into your brand, attention to detail and quality of care you provide.
Outdoor Visitation Spaces
Quality outdoor environments are strongly linked to important health-related measures and behaviors, such as reduced resident stress, improved mood and satisfaction, increased physical activity, and better health outcomes.3
Consider creating or refreshing safe, inviting spaces for your residents and visitors to gather and socialize. Find ideas on furnishing and decorating outdoor spaces.
Spring Clean Up Landscaping Tasks
Ensure these commercial landscaping tips are part of your spring routine. Add them to the list if you DIY, or ensure they're included in the contract with your commercial landscaper.
Does your commercial landscaping contract include these 5 key spring clean up landscaping tasks?
Clean up accumulated leaves and trash on the lawn and in your planting beds. Cut back any grass and other perennials that were left up for winter. A vigorous raking of any matted turf will also stimulate growth.
Fertilize lawn with a formulation that includes pre-emergent weed control. Shrubs and perennials could benefit from a fertilizer application at this time as well.
Prune back any dead or damaged materials in your shrubs and trees. Some shrubs may need a light pruning. Ensure any spring flowering shrubs are not pruned, which would reduce their blooms.
Put an edge on planting beds and around tree circles. This enhances their look and helps establish a line where the turf should be kept separate from planting beds.
Check irrigation systems for broken or damaged heads and leaking lines. Ensure the heads are properly spraying the desired turf and planting beds.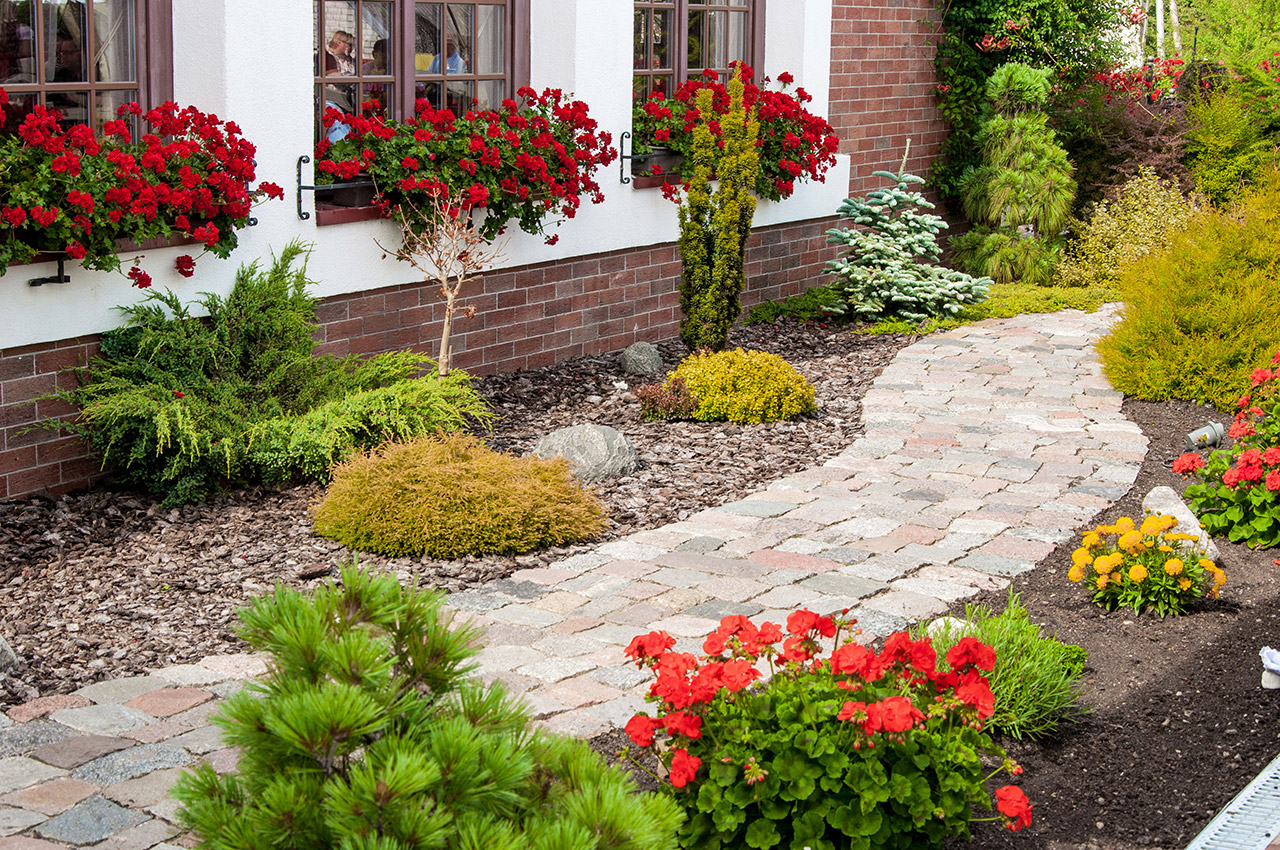 Don't forget the mulch! Often overlooked in standard contracts, mulching will help retain valuable moisture, keep soil temperatures cooler during the summer and control weed germination. Fresh mulch adds aesthetic appeal to your landscape, helping you create an inviting community and attract prospective residents.
Not confident in your current commercial landscaper? Request a free quote!
TELS® Building Services can help! We'll manage the contract, scheduling and seasonal expertise so that you can focus on what matters most: your residents.
Request a free quote* or call 888-433-3224 to discuss your needs. You can also view our local commercial landscaping services to find out more about how we can help tailor a contract for your community today!
*Note: Landscaping services are available in select TELS markets; call for availability. All services will be performed by the Direct Supply® TELS® network of third-party, qualified, licensed, insured service providers.
Sources
1Astles, B. L. (2015). The Impact of Outdoor Environments on Health and Well-being of Residents in Long-term Care Facilities: A Review of the Literature. Retrieved December 29, 2020, from http://summit.sfu.ca/system/files/iritems1/16054/etd9289_BAstles.pdf
2Deciding to Go Out. (n.d.). Retrieved December 29, 2020, from https://www.cdc.gov/coronavirus/2019-ncov/daily-life-coping/deciding-to-go-out.html
3New Senior Living Sales and Marketing Benchmarking Report: Q2 2015. (2018, September 13). Retrieved December 29, 2020, from https://enquiresolutions.com/new-senior-living-sales-and-marketing-benchmarking-report-q2-2015/