The Basics of Inpatient Fall Prevention
Sometimes the Simple Things Get Overlooked
As medical technology continues to evolve, it's crucial that healthcare facilities implement strategies to ensure the utmost safety of their patients. One area in particular to ensure patient safety is in regards to inpatient fall prevention; while all falls cannot be completely avoided, being proactive against potential risks has shown great success in reducing preventable injuries.
There are small steps you can take to implement a system that best fits your needs and quality goals. Let's identify some of the risk factors of inpatient falls to promote safer environments within your health care facility in 2023.
Understand the Causes of Inpatient Falls
According to The Agency for Healthcare Research and Quality, almost one-third of falls can be prevented.1 Falls are a common and devastating complication of hospital care, particularly in elderly patients. Epidemiologic studies have found that falls occur at a rate of 3–5 per 1000 bed-days, and the Agency for Healthcare Research and Quality estimates that 700,000 to 1 million hospitalized patients fall each year.2
Hospital patients typically fall due to a combination of physical and cognitive factors. Physically, patients may have weakened muscles that limit their mobility and make them susceptible to falls. Patients may also experience dizziness or confusion due to medication side effects, recovery from surgery, or other outside factors which may increase the risk of falls resulting in injuries. 
Additional causes of inpatient falls can be attributed to the environment. This includes poor lighting, slippery floors, inadequate patient monitoring, faulty equipment and cluttered hallways. To help reduce the number of inpatient falls, hospitals must take the appropriate steps to implement safety protocols. Additionally, hospitals should ensure that all staff members are properly trained to recognize the potential causes of inpatient falls so they can properly implement hospital fall prevention strategies accordingly.
How To Prevent Inpatient Falls
Knowing the main causes of inpatient falls can help in reducing the risk of occurrence. Hospitals can implement a number of strategies to reduce the risk of inpatient falls and prevent further injury. While you cannot control all risks attributed to a patient's physical and cognitive state, you can control risks that are attributed to the environment. Strategies to optimize safety in the hospital environment include…
Evaluate lighting in patient rooms
–
Evaluating the lighting in patient rooms can help to ensure the surrounding environment is safe. If not enough lighting is present, products such as Overbed Lights can provide additional lighting by the patient's bedside. However, if lighting is too bright it can be a risk factor for aging eyes.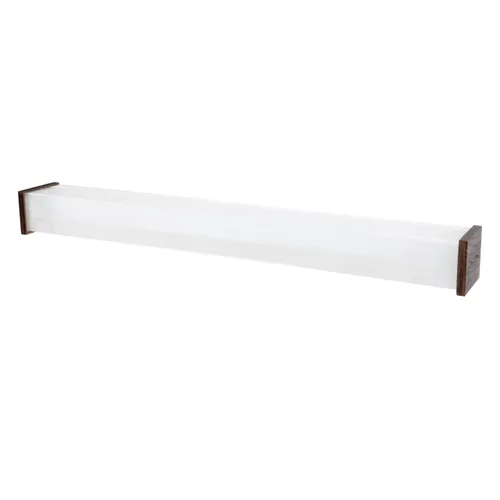 Ensure your patient has a safe bed
–
Mattresses such as the Panacea Support Foam Mattress contain raised perimeters to remind patients where the edge of the bed is to prevent them from rolling off. Having a bed with a wider base also decreases the risk of a patient falling off the bed. In addition, you may want to consider installing Adjustable Height Beds in rooms where patients have less mobility. These beds allow staff to adjust the bed so patients can safely transition in and out of the bed. Adjustable height beds can be altered to keep patients safe and comfortable.
Using assistive devices when necessary
–
Using Mobility Aids such as wheelchairs, canes, walkers, and rollators can greatly reduce the risk of inpatient falls. These assistive devices can help provide increased stability to patients while they move around, enabling hospital staff to easily monitor and ensure their patients are not at risk of falling. Additionally, these devices can also be used to help with transfers from and to the bed. Consider adding Wheelchair Cushions to provide your patients with extra comfort.
Implementing the right call system for your patient –
Consider your patient's needs and determine the best way for them to quickly alert staff when they are in need of assistance. For instance, does the patient need a call light adapter? Products such as the Attendant Nurse Call Light Adapter ensures your patients have the ability to access help if needed. It is important to make sure that new call light adapters will work with your already installed nurse call system as well.
Adapting the room to the patient
–
Make sure the hospital environment fits the needs of the patient. Practical strategies include making sure hospital chairs are the proper proportions for your patient so that they don't injure themselves while trying to get up. Customizing furniture to meet the needs of the patient is critical in preventing inpatient falls. In addition, having the ability to move furniture around allows you to adapt the environment to meet the specific tendencies of the patient in care.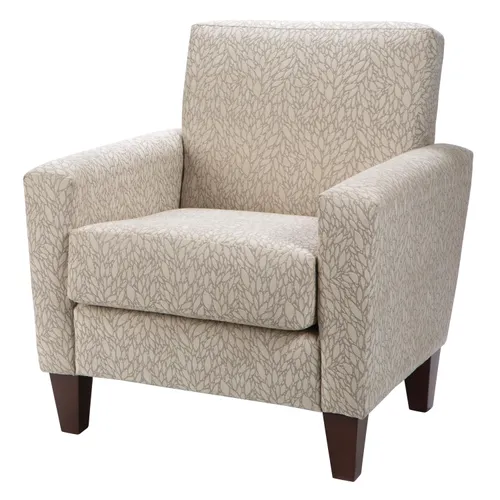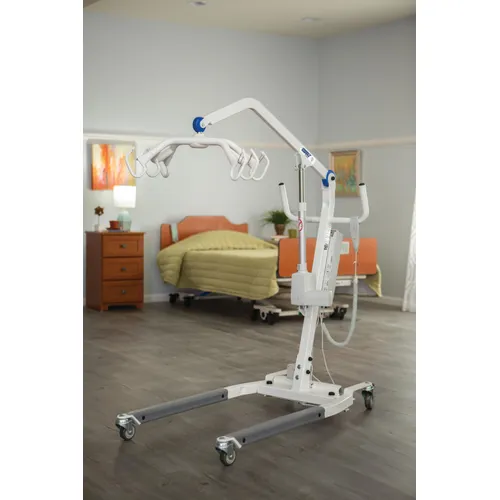 Educating staff on proper transfer techniques for lifting and moving patients
–
Making sure your staff is properly trained to lift and transfer patients is a critical hospital fall prevention strategy. Staff should be familiar with how to use Gait Belts and other Transfer Aids to swiftly help patients get around.  You should also make sure your healthcare facility has a quality Floor Lift to reduce the risk of injury to both staff and patients. A floor lift eliminates the need for manual lifting, which can cause strain on muscles and joints. Additionally, floor lifts can save time by enabling staff to quickly and safely move patients in emergency situations.
By implementing these strategies, hospitals can help to lessen the risk of inpatient falls during their stay. Direct Supply offers a variety of products to reduce fall risk. Learn more about how to strengthen your hospital fall prevention strategies.
The Future of Hospital Fall Prevention Strategies
Investing in the right hospital fall prevention strategies is incredibly important in healthcare. It doesn't have to be challenging – there are many simple actions you can take that go a long way. The future of fall prevention ensures that patients have access to everything they need in order to remain safe. Adding affordable items such as grip socks to your inventory and implementing other practical strategies can help improve patient safety and satisfaction at hospitals. These measures keep staff safe as well, helping you to promote overall safer environments for your facility in 2023.
Request an Account to Access 4,000 Suppliers in One
Access healthcare's most resilient supply chain and discover our 1M+ products, all on contract. Request an account or call 844-545-7428 for personalized support on fall prevention and patient safety.