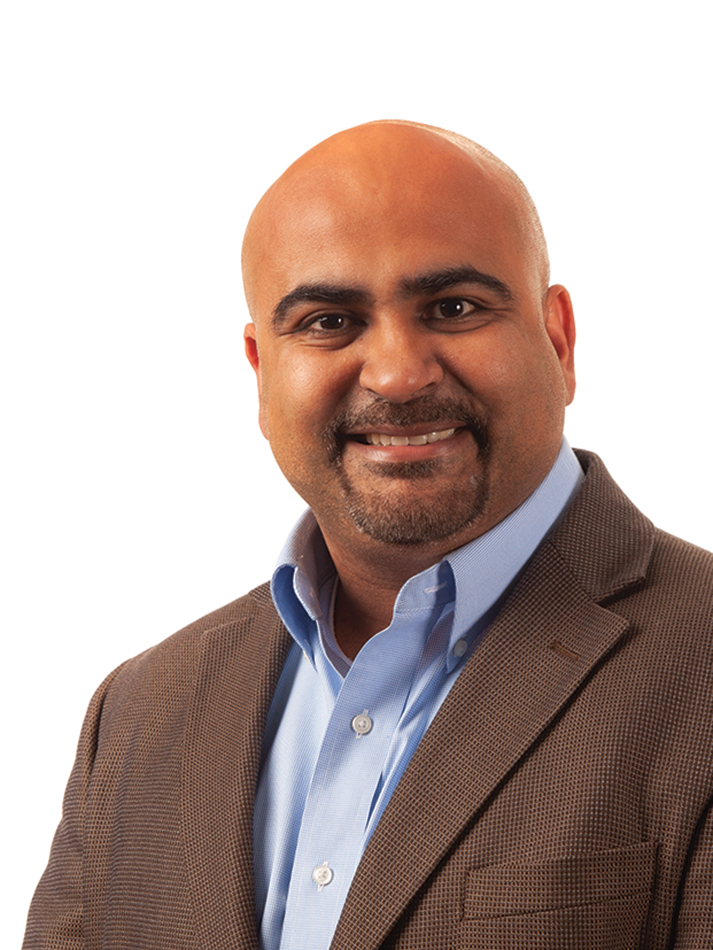 Keyur Khambholja
Keyur is Director of Product Development and Engineering for the DS smart®  platform. He has extensive experience leading systems design, development, implementation and rollout of solutions with a focus on solving the needs for our customers. His personal belief is that the best solutions are those with input from our customers in mind. Below, Keyur answers some basic DS smart questions as well as some related to recent developments with the software.
When originally launched, DS smart technology was compatible with PointClickCare and the Attendant® brand of vital signs monitors. What products does DS smart connect with now?
Our team has been working with new EMR partners and industry partners to continuously grow the network of DS smart-compatible technologies and equipment. 
In addition to PointClickCare, the DS smart platform is also compatible with both Netsmart and MatrixCare — two world-class leaders in EHR software.
The list of compatible equipment is growing at an even faster rate. Today, the DS smart solution connects with products from Welch Allyn by Hillrom, Detecto, Edan in addition to the Attendant brand. As always, check the website for the latest and greatest.
And don't forget — even though you may have purchased clinical equipment without a DS smart package, we may be able to upgrade equipment you already own. That way, you don't have to buy new products just to take advantage of the DS smart solution.
Because it's integrated with a VSM, the DS smart solution saves a lot of time on vitals documentation. But how does it benefit customers who use discrete components or equipment, like scales or blood glucose monitors, for additional vitals?
With the all-in-one Attendant® Connected Vital Signs Monitor, caregivers can take advantage of the Bluetooth capabilities to wirelessly send vitals data to our EMR partners. 
But our platform is compatible with a variety of pieces of equipment to ensure DS smart brings value regardless of what equipment you use to collect vitals. Some examples of non-VSM compatible equipment are:
800-lb. Capacity Attendant® Bluetooth Wheelchair Scale 
500-lb. Capacity Attendant® Bluetooth Digital Chair Scale
Numerous Bluetooth-Capable Detecto Scales (up to 1,000-lb. capacity)
Ergonomic Attendant® Connected Handheld Pulse Oximeter
Attendant® Connected Tympanic Thermometer (requires no calibration)
And that's still just to name a few. There are infrared thermometers, blood pressure monitors, fingertip pulse oximeters and more. A full list can be found here.
What upcoming developments are you most excited about for DS smart customers?
2020 was a fantastic year for the DS smart platform. We've seen more adoption than ever and customers are really enjoying the benefits of staff efficiency across the board. 
Beyond the expanding list of EMR software partners and compatible devices, such as handheld clinical equipment, we just launched a new Attendant Vital Signs Monitor that includes temporal thermometry — a first for vital signs machines in the market. We are buzzing with excitement about this solution!
As many caregivers already know, temporal thermometry provides several advantages over traditional thermometry. But the next generation of Attendant Connected Vital Signs Monitors is especially innovative and convenient. It comes standard with pulse oximetry and NIBP, requires no probe covers and has an easy-to-use touchscreen interface. And of course, it will be compatible with DS smart technology!
To see how DS smart technology could work in your community, click 
here for a free demo
. Or check out 
our calculator
 to see how much time and money your community could be saving with wireless vital signs monitoring.