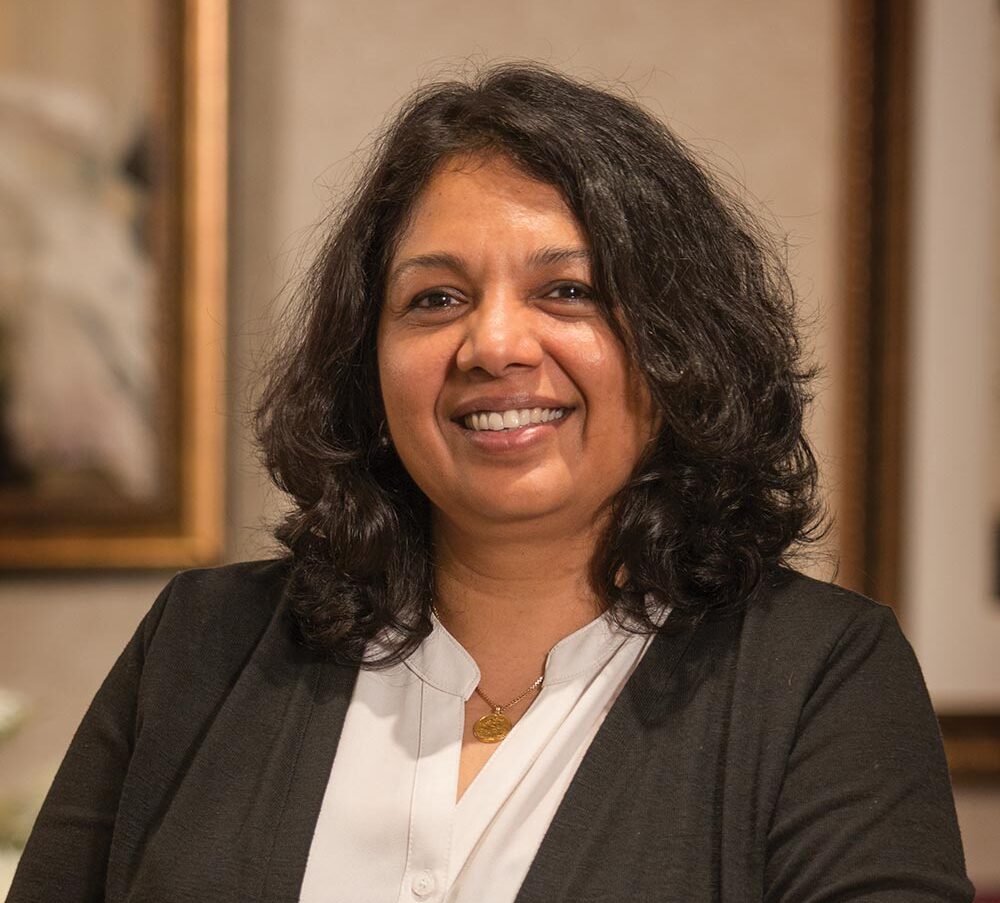 Gaurie Rodman
Director, Development Services
While much of the country is still actively fighting the novel coronavirus, there is speculation on how the pandemic will impact the Senior Living industry in the long run,
including the financial toll
. Even though COVID-19 has negatively impacted the perception of congregate Senior Living, it will remain an important option for older adults. 
Before the pandemic, the expectations of prospective residents were transforming the Senior Living landscape, and those trends haven't changed. These six considerations all play a role in how seniors choose senior care services and how baby boomers are transforming the industry – then and now.
1. Seniors Don't Aspire to Senior Housing
In a recent study conducted by Direct Supply® Aptura®, only 45% of seniors would consider moving into senior housing. Again and again, we see senior housing is a last resort for many people. Unlike college dorms or your first fixer upper, senior housing doesn't reflect a desired lifestyle change.
This presents a challenge for our industry. How can we position Senior Living as an aspirational change that allows residents to find purpose in this new phase of life?
2. Prospective Residents Still Desire Independence
Seniors are resistant to Senior Living because they fear they will lose what they value. The desires to stay in their own homes are based on a perceived independence at home, but that often isn't the case. 
While seniors enjoy hosting family and friends for holiday meals, there comes a time when they're unable to anymore. Living alone can often cause loneliness that leads to depression and aging more quickly.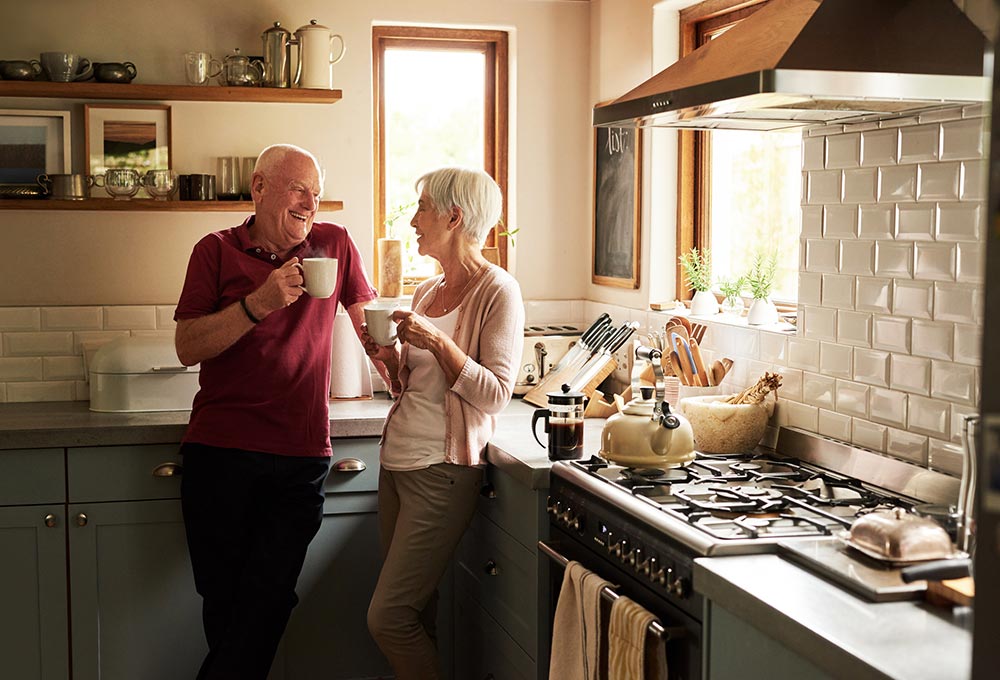 We've seen these desires reflected in the recent Aptura study. Prospective residents wanted design elements that helped them maintain independence and privacy, like in-unit laundry and kitchens, private entrances and places for family and friends to gather. Considering how to incorporate these elements into a design will help improve marketability in the future.
3. Economics May Support Congregate Care  ​
Aging adults will still need to consider what they can afford and how they desire to age within some tight economic parameters: 
Can they afford home healthcare? 

Do they have children to support them?

Do they like either of those choices? 

Can they afford them? 
Before the pandemic, we saw more and more seniors being able to afford care. But COVID-19 may have exasperated the financial situation of many seniors. This may support the fact that congregate care will become a reality for many more seniors in the future.
4. Demographics Dictate Trends in Senior Living Design ​
Despite COVID-19, the projected aging seniors will still arrive. Yet healthcare advancements, economics and available Senior Living choices may delay the age at which seniors choose to move to congregate Senior Living. 
The baby boomers may not move into a Senior Living community until their late 80s or even into their 90s. The Greatest Generation, on the other hand, typically moved into Senior Living in their early 80s. 
Although they are living longer, once they arrive in senior care, baby boomers will be sicker than previous generations. With more Alzheimer's cases, rising obesity rates and more diabetes diagnoses, there will be a high demand for personal healthcare.
To shift the conversation of how and where baby boomers choose to age, Senior Living development will need to focus on a more active product at the right price that also enhances quality of living and access to healthcare.
5. Technology is Transforming the Industry ​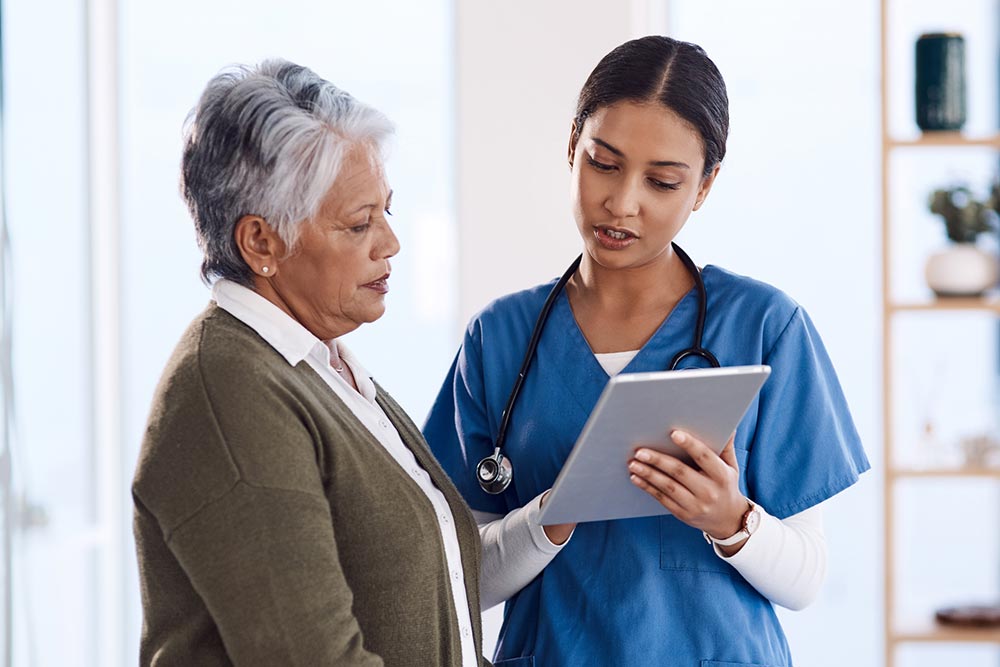 Technology will still play a significant role in how prospective residents manage their day-to-day activities, healthcare management and social engagement. Boomers will demand environments that are technologically enabled. Because they currently have more access to the outside world through technology than previous generations, they will want to keep that access when they move into a Senior Living community. 
In addition to increased technology for residents, staffing challenges will require Senior Living operators to develop technology-enabled environments. New technology can significantly enhance operational efficiencies and help manage costs. Technologies that
feature artificial intelligence
and other advanced innovations are continuing to arrive in the market, and operators should take advantage to keep up with industry trends. 
6. Consumerism Will Drive the Senior Living Transformation
Historically, congregate living was not a senior's first choice for a place to age, but an option chosen due to care needs, isolation or economics. The baby boomers demand a choice that not only supports their lifestyle, but is also affordable and provides care when needed. This will continue to spur the transformation of Senior Living to a more consumer-driven product. 
Baby boomers are often highly educated and independent, which will influence their decision making. Their decisions are commonly more about "wants" vs. "needs." They'll demand more quality of life programming and physical spaces that enhance well-being in a retirement community.
In a recent study, prospective residents wanted design elements that helped them maintain independence and privacy in Senior Living communities, like in-unit laundry and kitchens, private entrances and places for family and friends to gather.
The Bottom Line 
Despite the challenges that COVID-19 has created for the Senior Living industry, congregate senior housing is still the best option to meet the needs of an aging population. The industry has an opportunity to become a critical part of the healthcare spectrum while providing healthy and life-enhancing settings for seniors.
Hear more from our experts on the current and future state of Senior Living, or contact us with any questions.