Creating an extraordinary impression is more than just selecting the right Senior Living furniture and fabrics – it means creating a space that elevates the everyday experience for residents and staff. Interior design, technology design and foodservice design all play a role in improving wellness for staff and residents as well as increasing the marketability of the community. In this webinar, our Senior Living experts, Heather and James, share how you can adapt the latest trends in your Senior Living design.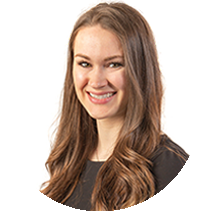 Heather Furness
Design Consultant
Heather has more than five years of experience in Senior Living design. In her role, Heather helps design new spaces ranging from single-room consultations to full building renovations and new construction projects. She strives to help each client efficiently achieve their design goals by understanding the functional and aesthetic requirements of the communities.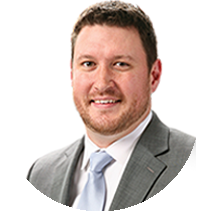 James Jansen

Senior Product Manager
In his role, James curates and brings to market Direct Supply's portfolio of building-level staff and resident monitoring systems, everyday tech, and electronics solutions. Using a combination of in-market and emerging technologies, James strives to create a better technology experience for Senior Living operators, staff, residents and family members to help communities improve marketability, reduce manual and time-consuming tasks, and gain better insight into care activities.
Create Strong First Impressions with Hospitality-Inspired Elements
A big component of hospitality design is creating strong first impressions. A Senior Living community's lobby often serves as the hub for residents and guests, and it provides an opportunity to make a statement. Consider creating mixed-use spaces that are bold and functional. Heather shares ways you can create a great first impression through highlighting architectural details and your senior furniture and flooring selections. 
Speak to the Target Audience with Locally Inspired Design
Help ensure your community resonates with residents and guests through locally inspired design elements. Successful locally inspired design goes beyond incorporating a few pieces of local artwork – it's a true reflection of the surrounding area showcased throughout the entire building's details. Whether it's a small refresh project, a full renovation or new construction, Heather shares ways you can capture the local community in a design through building materials, artwork and the color palette.
Infuse the Latest Color Trends for Senior Living Interior Design
Color trends will always come and go, so it's important to identify a color palette that will work for your specific community. Your color choices should enhance the senior housing atmosphere you're looking to create. Heather offers considerations for selecting the ideal color palette for your space, gives a high-level look at color theory and shares the top color trends for 2020. 
Rethink Senior Living Dining Room Design to Promote Independence
Consider how you can revamp your dining experience to help promote choice, independence and flexibility. Using a traditional dining room for other activities helps maximize square footage and creates a hotspot that residents will use all day. Heather talks about incorporating electronic ordering systems on tables, counter service options and an array of seating for seniors, like counter-height stools and banquette seating.
Improve Staff Satisfaction by Revamping Staff Areas
Help promote staff retention and efficiency by offering high-end amenities, like fitness centers, spa services, and comfortable and energizing break rooms. Heather walks through furnishings for staff training areas and the top tips for creating break rooms that staff members will appreciate.
Enhance the Lifestyle and Satisfaction of Residents with Technology-Infused Spaces
Create a lasting impression, appeal to the next generation of seniors and help boost staff efficiency by incorporating the latest Senior Living technology. The key to great technology design is to seamlessly blend it with the interior design. James shares different technologies that allow residents and staff to connect for both business and social use.
Discover Featured Products and Services
Finally, Jadi Endl, our furnishings product consultant, highlights specific senior furnishings that were featured in the webinar. Learn how each piece of furniture for Senior Living facilities is ideal for these demanding communities.