Turn on any design and renovation show and you're sure to hear at least one person's desire for an open-concept home. But does this popular residential trend translate to Senior Living spaces?
Good news! It does, and it's one of the top Senior Living interior design trends. Creating a bold, open flex space can serve as the heart and hub of any Senior Living community. These rooms can help encourage warm conversations, building relationships, trying out new activities and a newfound love of the community for Senior Living staff and residents. Open concept interior designed spaces are a great way to promote resident engagement, and provide optimal flexibility, which is a common trend in Senior Living design and construction.
Open your eyes to these five open concept Senior Living space interior designs:
1. High Style
Consider creating a lobby or dining space with high ceilings and a lofted walkway for residents to peek down and see what activities are happening below. This will help create an energetic atmosphere that encourages residents to join in and socialize.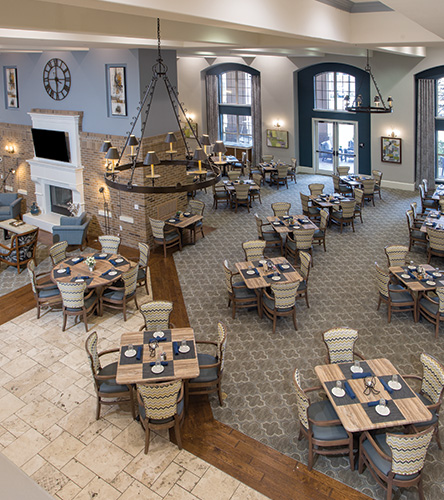 2. Flex Space
Try creating an open-concept space that incorporates several activities, such as a café, pub, conversational areas and a spot for watching TV. This does wonders to freshen up a stuffy, segmented room. Plus, it can help maximize square footage while providing an array of immersive destinations that appeal to prospective residents.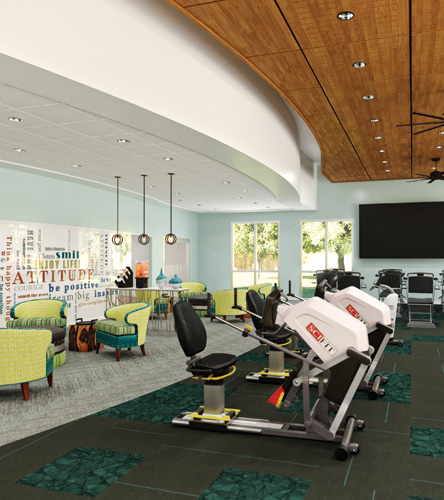 3. Book Nook
Help differentiate areas of a large, open room with designated spaces. Designing cozy corners with walls of bookshelves and comfortable reading chairs creates a library space within the larger room, allowing residents the opportunity to read and relax without feeling isolated from the rest of the community. From 2-shelf to 5-shelf cases, find the perfect bookcase furnishing for your book nook.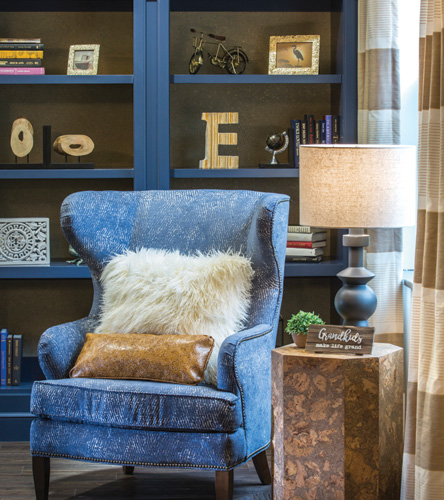 4. Focal Point
Adding a focal point to any large space helps prevent the eyes from getting lost. Try using different-sized furniture, bold artwork, welcoming fireplaces or eye-catching light fixtures to make a statement. Infusing a wow-factor piece is a great way to boost marketability. Find the perfect artwork collection for your Senior Living space.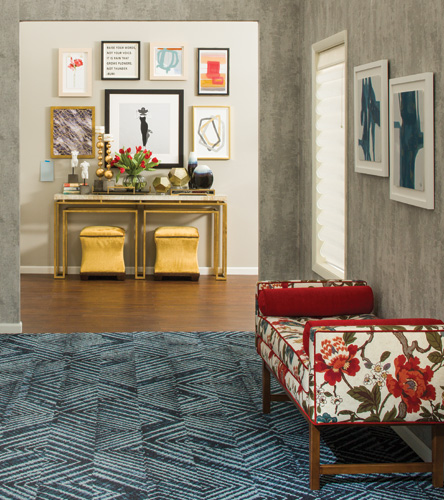 5. Bottom Line
No matter how you design the open-concept room, make sure the space is designed purposefully to create socialization and engagement. Deeper relationships among residents and with staff are a huge benefit to open-concept spaces! Technology integration is another factor to integrate into your senior living space design.