Commercial kitchen equipment that does not require a hood
Ventilation systems (also known as hoods) are required in a commercial kitchen setting. They provide fire protection for the kitchen and create a comfortable working atmosphere for your staff and a pleasant experience for your residents by removing odors, heat, steam, grease and smoke. Know the difference between hood types so you can identify and select the right products to go under them as well as commercial kitchen equipment that does not require a hood.
Know your hood types: type 1 hood vs type 2
There are a few key differences between commercial kitchen hood type 1 vs type 2:
Type I hoods are required for equipment that produce smoke or grease-laden fumes. This includes equipment such as fryers, ranges, griddles, convection ovens, tilt skillets and broilers. 

Type II hoods are used where grease isn't present to remove steam, vapor and odors. These types of hoods are generally used for dishwashers, steam tables and steamers.
Type 2 hood example:
Equipex Countertop Hood – perfect for cooking in a converted space with type II electrical appliances, such as panini grills or induction.
With this particular type 2 kitchen hood, you can add a pre-piped Ansul system as an accessory, which would make them good for type 1 as well as type 2.
Maximize budget dollars through space efficiency: Type 1 hood cost vs Type 2
Type 1 (exhaust hood) cost:
A hood in a commercial kitchen is high-end real estate. Currently, we are seeing prices at around $16,000 for 2 – 10′ type 1 hoods.  Meaning, it can cost anywhere from $900 to $1,700 per linear foot, depending on what state you live in. Because of the high cost, it's important to use that space as efficiently as possible. 
Type 2 (condensate hood) cost
Since you can use Type 2 kitchen hoods without ductwork you can oftentimes find these hoods at a generally cheaper price. In 2023, we're seeing prices land around $1,800.
Not all electrical equipment needs to be under a hood
In the past, the general rule for commercial kitchens was that if a product created heat or steam, it needed to go under a hood.  While that still holds true for all gas equipment, there are a few exceptions for electrical equipment. Some examples of electric equipment and commercial ovens that may not need to go under a hood include:
Certain types of boilerless steamers

Countertop steamers

Accelerated cooking ovens

Certain models of combi ovens

Cook and hold units

Multi-cook ovens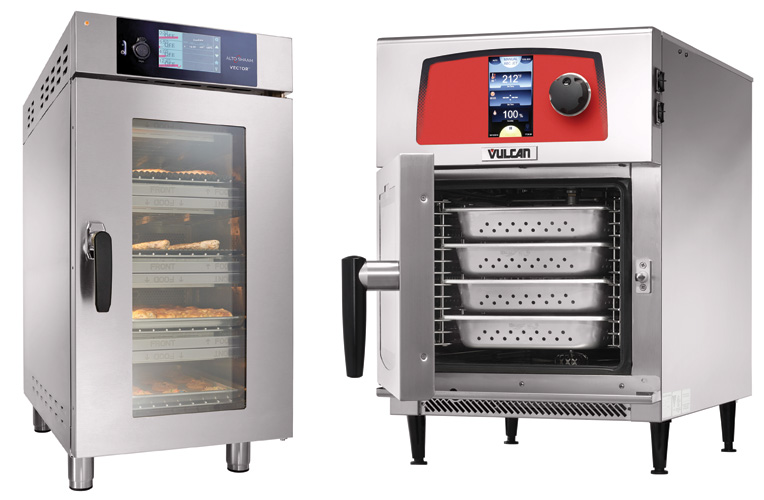 It's important to remember that even if a product is rated ventless, your local inspector still has the final word. So be sure to connect with them to find out how they interpret the code prior to making a purchase.
Find new, innovative equipment solutions that don't require a hood!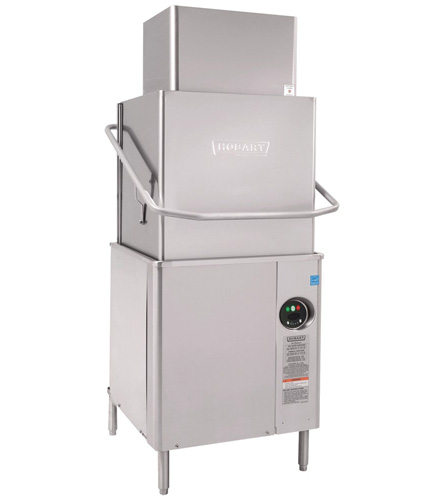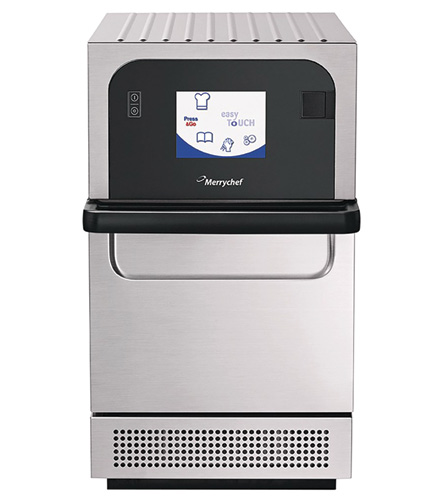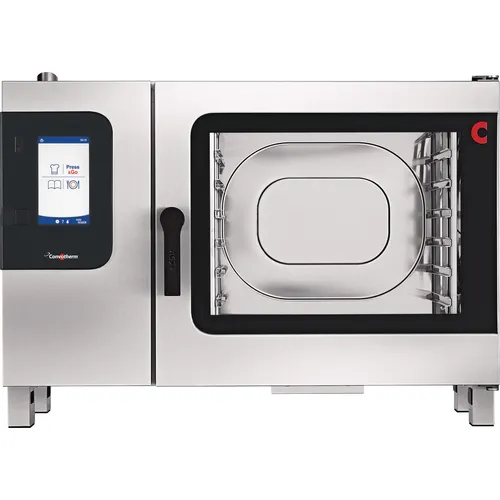 Commercial Oven Ventilation Accessories
If you find yourself struggling to fit everything under the primary hood in your kitchen, then you might want to shop for ovens that have a hood as an accessory for you to cook in a converted space. There are two that we'd suggest: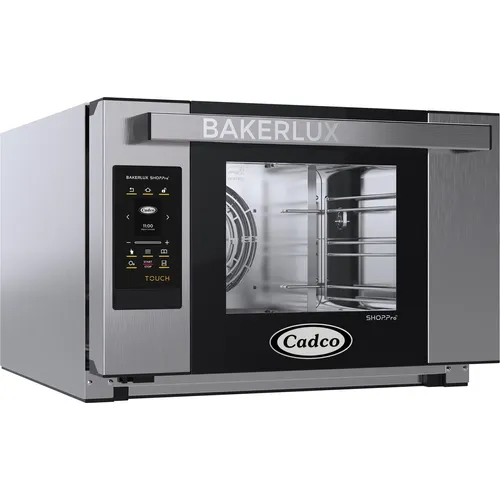 The Bakerlux Convection Ovens
– this brand offers both full size and half size convection ovens with a ventless hood capture system as an optional accessory for purchase.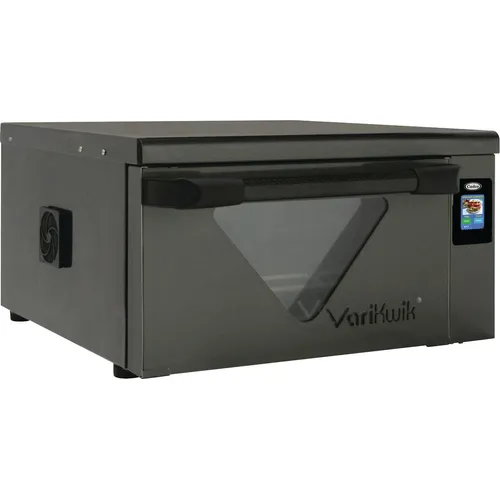 The VariKwik Oven
– the VariKwik Oven is
available
in large and standard sizes with charcoal and stainless steel color options. These ovens also have a 120v and a 220 v ventless hood accessories as well.
Whether your community is looking for traditional equipment or something new and innovative, Direct Supply has a variety of products to meet your needs at DirectSupply.net.