The waiting room is your patient's first impression of your healthcare facility. Being intentional about the design of welcome areas can help to ease the tension patients feel when they walk through the door. The type of medical office waiting room furniture you use can foster a positive atmosphere for staff and patients alike. Here are some tips for choosing the best hospital waiting room furniture to optimize patient satisfaction and staff productivity.
Tip #1: Utilize Flexible Seating with Hospital Waiting Room Furniture
Giving patients a variety of seating options to choose from can help the medical office waiting room feel more welcoming. Flexible seating can be altered and rearranged to adapt the environment to the needs of each patient. In addition, staff have the ability to change the layout of the room for a fresh feel whenever needed.
Different Types of Medical Office Waiting Room Chairs Include:
Tip #2: Keep Your Hospital Waiting Room Clean and Sanitary
Keeping your waiting room space clean and sanitary is essential to provide a safe environment for both visitors and staff. Cleanliness prevents the spread of germs, diseases, and allergens while maintaining a pleasant atmosphere. Sanitizing surfaces regularly will help reduce the number of germs and bacteria present and protect everyone in the waiting room.
Strategies to help keep the waiting room clean:
Air Purification System

– Having an air

purification system

in your waiting area can help to decrease the likelihood of particles, bacteria and viruses from infesting the air. It's important to keep both staff and patients safe during their time spent in this communal space. Products such as the

Air Purifier True HEPA

can remove 99.97% of particles, pollen and germs in the surrounding air.

Hand Sanitizer Dispenser – Positioning hand sanitizer dispensers at the entryway and around the room keeps individuals safe from potential bacteria and viruses living on surfaces in the waiting room.
Tip #3: Incorporate A Wide Variety of Décor and Artwork In Your Hospital Waiting Room
Décor and artwork adds both aesthetic appeal and practicality to any waiting room. Artwork can help reduce stress by providing a distraction from the wait. Décor can provide additional functionality, creating a calming and welcoming atmosphere for everyone who visits.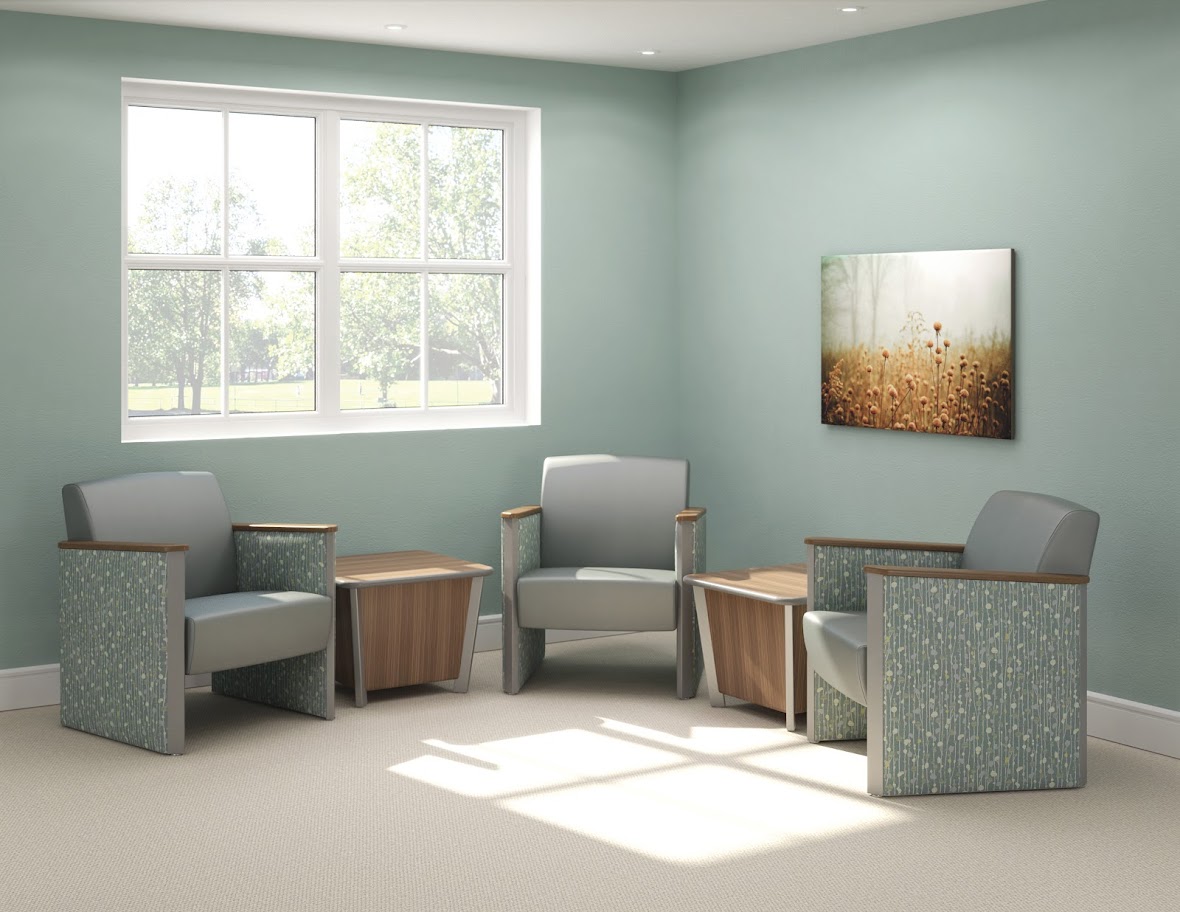 Different types of artwork to incorporate include:
Decorative Accessories –

Including

decorative accessories

can help the space feel more home-like. Decorative accessories add visual appeal to the space and distract patients from stressful thoughts or worried feelings.

Flowers and Plants – Adding flowers and other greenery can help reduce stress levels in patients and visitors. Plants promote a sense of calm, relaxation and well-being in an environment where anxieties may be heightened. In addition, plants can act as natural air filters by helping to improve air quality and provide fresh air.
Side and End Tables – Positioning occasional tables around the waiting room adds to the home-like feel of the space. These scratch-resistant tables contain durable tops that can withstand high amounts of pressure and are easy-to-clean. End tables can serve as a placeholder for magazines, books and other objects that keep individuals occupied while waiting.
Tip #4: Invest in Quality Medical Office Products to Increase Staff Productivity
Staff should feel supported and cared for in their work environment. Investing in high quality medical office products ensures that waiting room staff have access to all essential supplies necessary to run operations smoothly.
Office Waiting Room Supplies May Include:
Executive Office or Task Chairs – Create maximum comfort and productivity for your staff

with quality

executive office chairs

or

task chairs

. For a sleek, durable option, consider the

Commercial 2000 High-Back Executive Chair

.

Filing Cabinets – Optimize space and staff productivity with filing cabinets and other organizers. An orderly environment helps to reduce stress levels of staff and patients alike.
Compact Refrigerators

– P

rovide a space-saving storage solution perfect for holding snacks, drinks and meals for staff members with 

compact refrigerators.

These refrigerators feature temperature control settings and help hospitals maintain their budgets more easily.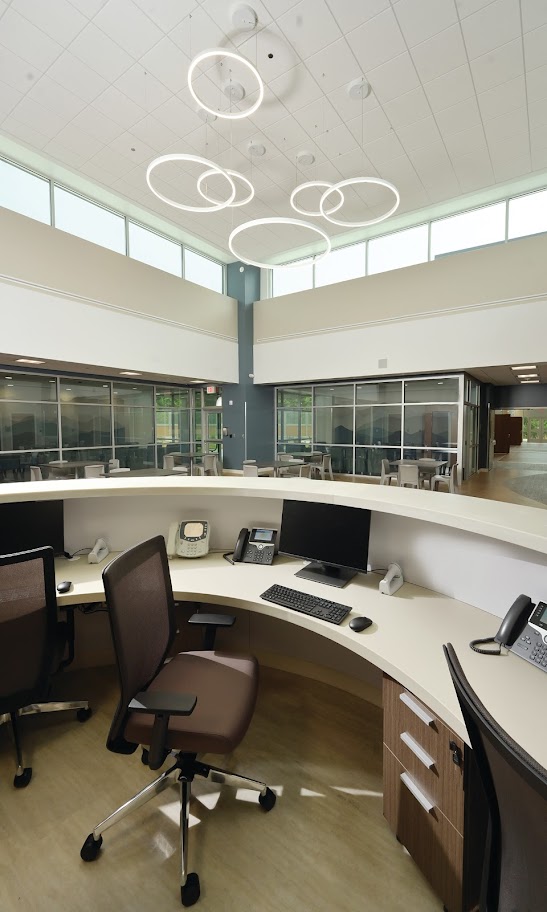 Hospital Waiting Room Solutions – A Space Everyone Can Enjoy
These simple tips for selecting hospital waiting room furniture can go a long way in creating a positive experience for patients, their families, and staff.  A comfortable medical office waiting room can help reduce stress and anxiety levels, making the entire visit more pleasant. This is especially important when dealing with those experiencing illness or chronic health conditions since they may already be overwhelmed. 
Prioritizing comfort in your hospital waiting room is critical to create a welcoming environment, ease tensions, and help individuals feel valued from the moment they step through the door. Improve patient satisfaction and increase staff productivity with these easy tips for choosing the best hospital waiting room furniture.
A Single Source for Your Project. That's the Direct Supply Difference.
Your staff are busy enough. Make your next project stress-free with a single point of contact you can trust.
Our project experts are dedicated to removing chaos associated with project management, delivery and installation. We manage every step of the process to streamline your project and guarantee success.
Put us to the test on your next project.