With a wealth of options to choose from, including similar models from competing brands, many communities have difficulty selecting the proper beds for their residents. Treating resident health and comfort as your top priority, it's important to research this decision before investing in such a valuable and long-lasting asset.
Understandably – with so many options, you may be wondering where to even begin! This helpful guide will give you an overview of what to look for – and what to avoid – when purchasing beds for your community.
STEP ONE: THE NECESSITIES
Advancements in technology and industry standards have elevated the quality on most beds to accommodate four "must have" features – a high weight capacity, a standard warranty, a low travel height and built-in expandability. These should be the very first things you look for when considering a new bed. If you're considering a bed that is missing any of these features, keep searching – there's a better option out there.
A high weight capacity – In this context we'll define a high weight capacity as 450 to 600 lbs. While there are certainly bariatric models that can accommodate more weight, this range will be suitable for the vast majority of your residents. You may be thinking that these capacities feel like overkill, but remember: the weight capacity has to include the mattress, assists, head/foot panels, any other accessories PLUS the resident. Choosing a bed that can handle this weight range increases versatility and helps ensure you're not maxing out any of your beds.
A standard warranty – We define a standard industry warranty as 10 to 15 years on Long Term Care Beds. These beds are sophisticated medical equipment in a demanding environment – you need to be able to count on them every day and every night for years to come. A company that doesn't stand by the durability of their product may indicate that the product isn't worth your investment.
A low travel height – The ability to adjust the height of your bed from somewhere between 7 to 30" is an important safety trend that has emerged in recent years. By allowing the resident to be closer to the ground during travel, you reduce the risk of injury without inconveniencing their comfort. Make sure any beds you consider have this important safety feature – you never know when you'll need to mobilize a bed.
Built-in expandability – With the ability to achieve expandability with add-on kits, this item is perhaps less essential than the others. However, built-in expandability is a great, convenient feature to have because there are no add-on pieces that can get misplaced. By having a bed that can change dimensions you're helping ensure that you have the ability to accommodate your residents whenever the need arises.
STEP TWO: THE FEATURES
Once you've found a bed that fits the four necessities, the next step is to look for other built-in features that increase resident comfort and caretaker usability. While they are not as essential as the other items, they can be important differentiators that transform an ordinary bed into something even better.
Comfort chair positioning – Keeps the resident's hips and shoulders aligned for a more comfortable in-bed seating option.
Underbed lighting – Provides soft floor lighting for residents when they are exiting the bed during the nighttime hours.
Backlit hand pendant – Makes bed adjustments easier, especially in low light situations.
Auto-contour positioning – Moves the head and knee deck simultaneously to help reduce skin shearing.
Auto-transfer height – Helps the resident get in and out of bed by automatically adjusting to optimal egress height.
Preset safety pause – Helps to minimize risk of crushing equipment such as overbed table bases and lift bases that might be under the bed.
Tool-free adjustments – Decreases the time needed by your staff to take advantage of your beds' versatility.
STEP THREE: THE FEEL
There's a lot you can learn about a bed from the spec sheets, but at the end of the day there are certain factors that can only be evaluated in person. If possible, inspect prospective beds for yourself. Conduct these three tests to make sure everything feels right about a bed that looks good on paper.
How sturdy is the bed? – It's simple – just get your hands on the bed. Push the corners, put pressure on the footboard, even lay on the bed: do anything and see how it responds. Imagine you're a resident getting into bed for the first time. You want to make sure everything feels as sturdy as it should so you can sleep soundly.
Is it easy to use? – Try your hand at the pendant – is it easy to hold, easy to press and easy to comprehend? Will your residents understand how to use it? Especially if you've chosen a bed with built-in width adjustability, it's important to make sure everything makes sense for comfort and safety.
Are the edges smooth? – Older individuals with compromised skin are at risk from anything in their environment, including their beds. Feel the edges – does anything seem dangerous to your resident or the mattress? Find something smooth and reliable to minimize the risk of harm to your community's people and property in daily use.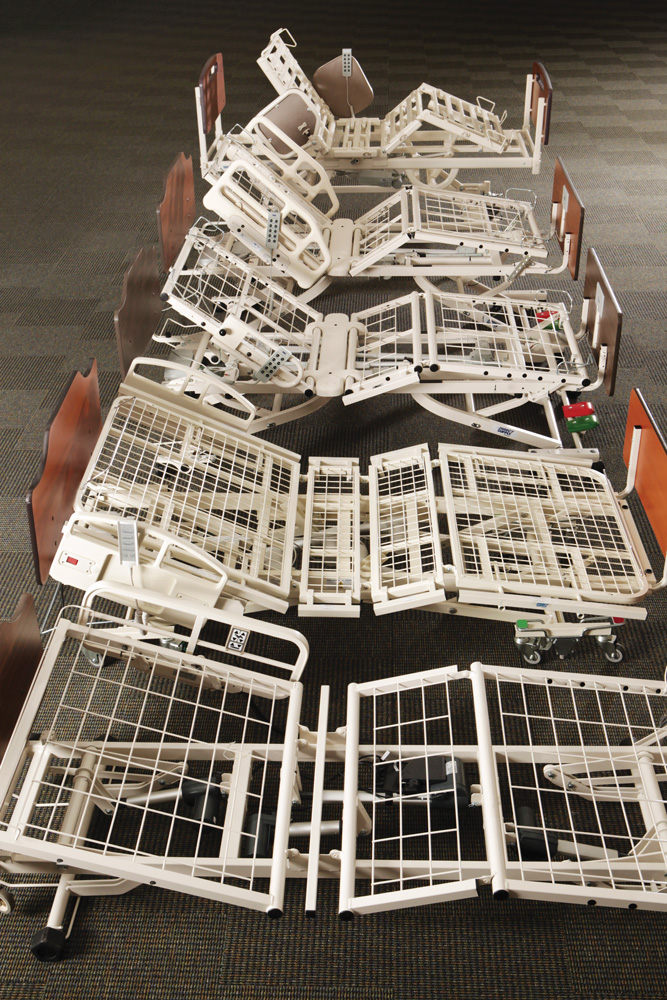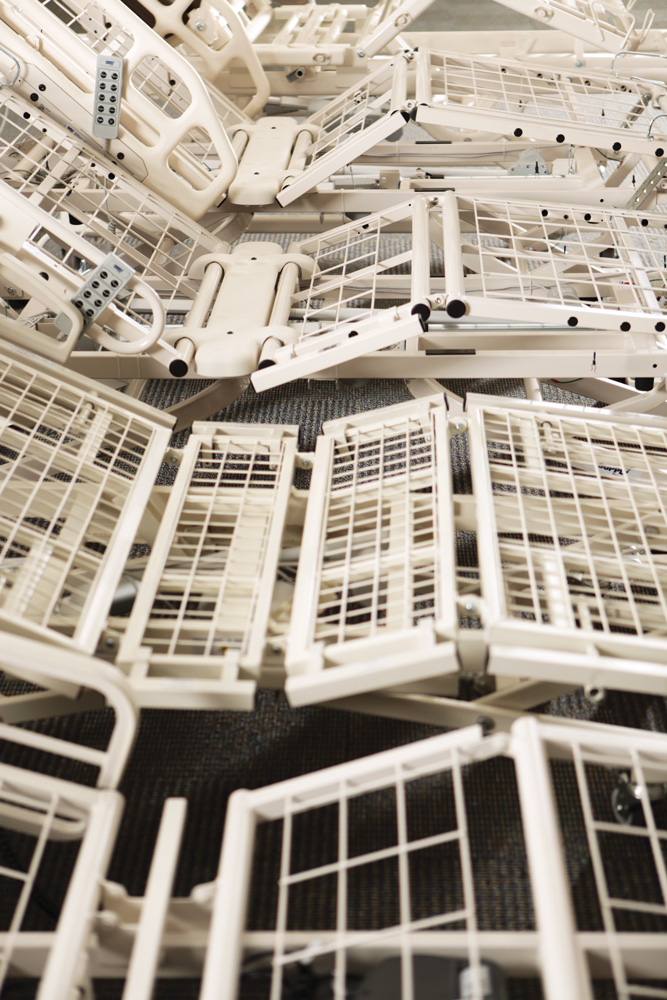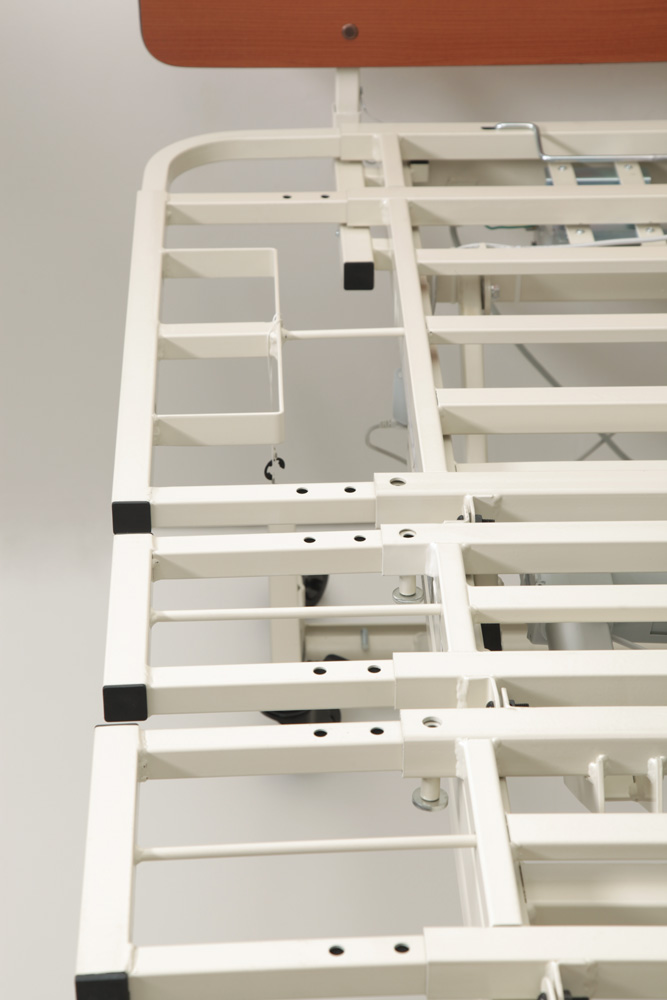 We understand that a quality Long Term Care bed is a large investment for any community, and Direct Supply is committed to helping you
select
a model that will best fit your high standards of care. Download our
bed selection guide
for a helpful reference as you shop for your next beds. Not sure where to start? Our
Bed Selection Tool
will walk you through your options of exclusive Panacea beds with a series of easy questions. If you have any additional questions or want to learn more,
contact
Direct Supply today to set up a consultation – we're always here to help!
NEW!

Request a Virtual Product Demo
Connect with one of our product experts for a one-on-one product demo. Help us understand your environment and use case. We'll help match just the right product to suit your needs, show you how it works and answer any questions!
Fill out the form below to request a virtual demo.