*Please note: We've updated this blog. Check out the latest in 2020 furniture for senior living facilities. 
We understand how important it is to design a Senior Living space that will make a great impression on residents, guests and prospects on a daily basis. That's why we've rounded up eight trending Senior Living products for 2018 that are sure to strike a chord. Infuse your designs with these products to create an on-trend space any resident would be proud to call home.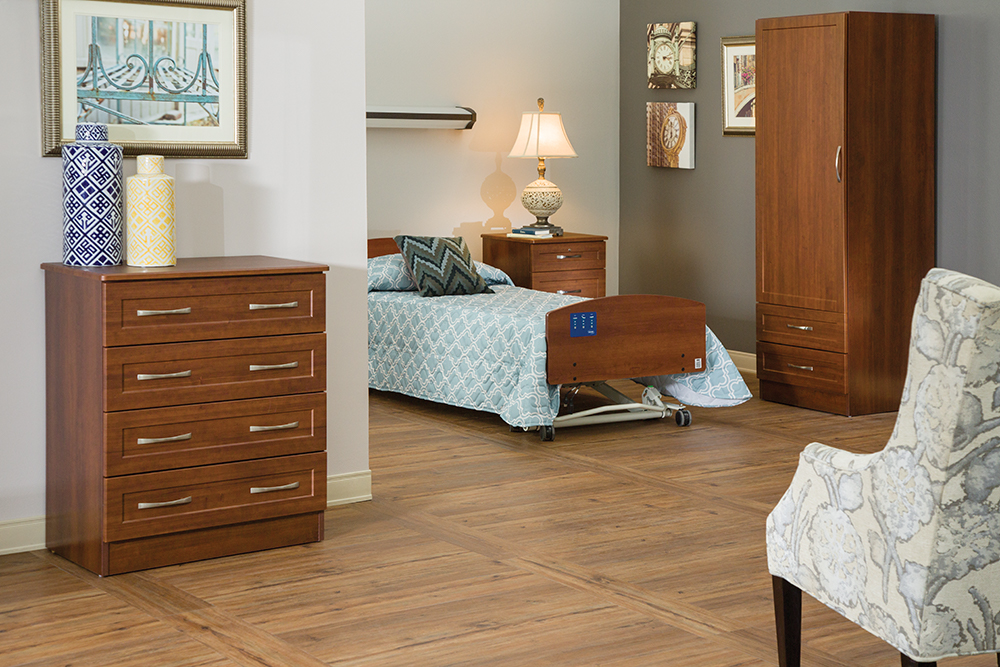 Invacare Arlington Collection
Timeless casegoods offer a clean look in any resident room – no matter the latest trend. Sleek designs, like the Arlington Collection, can flex to any aesthetic based on the fabrics and finishes you select. Consider choosing popular light finishes for an on-trend vibe, or stick to a traditional feel by selecting cherry or mahogany. This collection's durable 3D laminate construction offers long-lasting style, while toe kicks that extend to the floor make cleaning easier since debris won't get trapped underneath.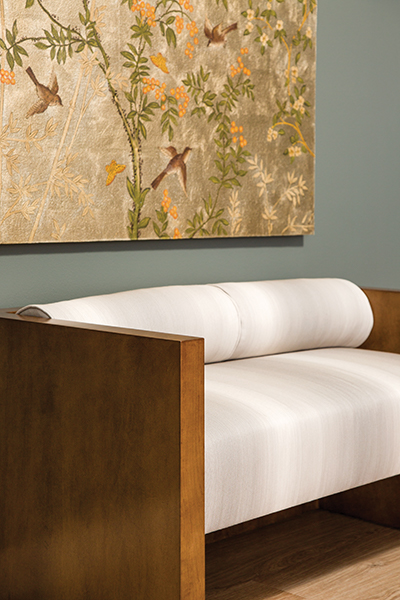 Maxwell Thomas® Stonefort Bench
Small-scale benches, like the Stonefort, are a great way to offer extra seating throughout a Senior Living community. Use them wherever seniors need a spot to rest or wait, like elevator lobbies or spa waiting areas. The Stonefort's tight seat cushion provides superior support, while the super shallow seat depth and easy-to-grasp arms offer supported ingress and egress. The clean, contemporary design will infuse any space with a sleek, modern feel.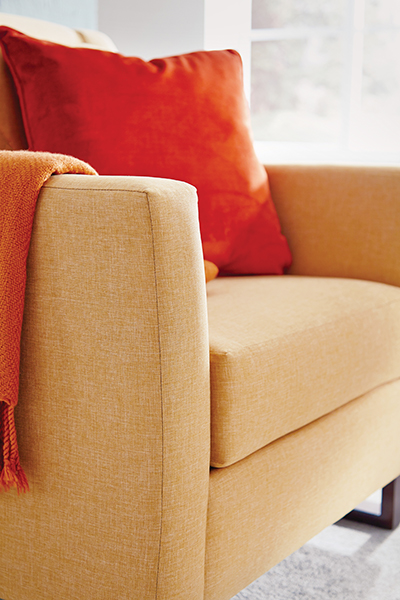 Flexsteel Marion Lounge Chair
It's all about the details when it comes to great design, and the Marion Lounge Chair is a prime example. From its beautiful sled legs to its quilted detailing, the chair combines bold design and optimal comfort for a perfect addition to any Senior Living space. Plus, the beautiful lines provide a blank canvas for a variety of fabrics – choose a bold pattern for the frame upholstery and a complementary color for the cushion to create an eye-catching focal point.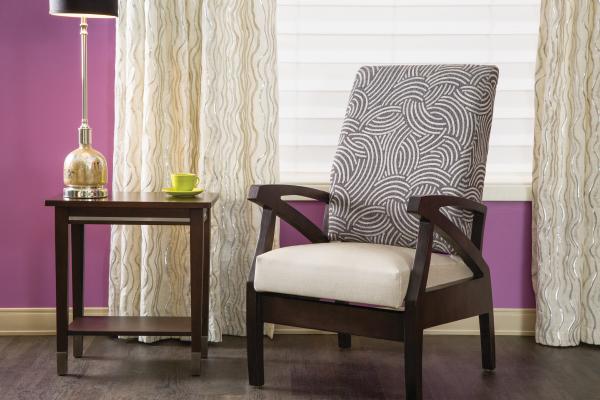 Maxwell Thomas® Silverthorne Rocker
It's no secret rockers are a staple at Senior Living communities – stationary rockers, like the Silverthorne Rocker, can help create a calming effect, improve circulation and prevent pressure ulcers. The Silverthorne's compact wall-saver design helps protect the chair and wall from wear and tear, while the ultra-safe stationary leg and arm assembly offer easy egress. With its geometric arm design, the Silverthorne Rocker will add visual interest to any space.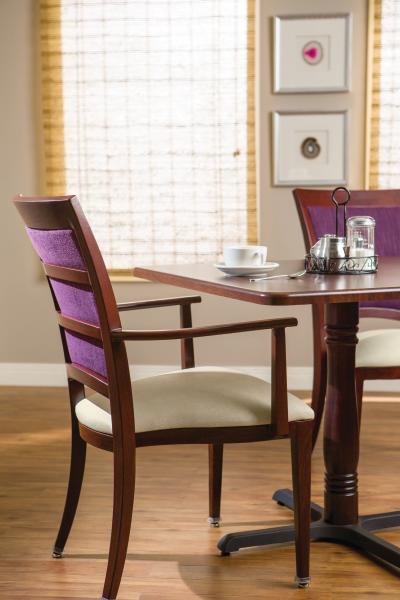 Maxwell Thomas® Bronson Dining Chair
Shine the spotlight on your fabric selection with eye-catching back designs, like the iconic ladder back on the Bronson Dining Chair. Pair this unique back design with a solid-color fabric to offer a subtle pattern without overwhelming your space. This chair features a durable, lightweight aluminum frame hidden beneath a rich faux-wood finish for a stylish look that will stand up to demanding environments. Plus, the slight bend in the back offers superior comfort for residents.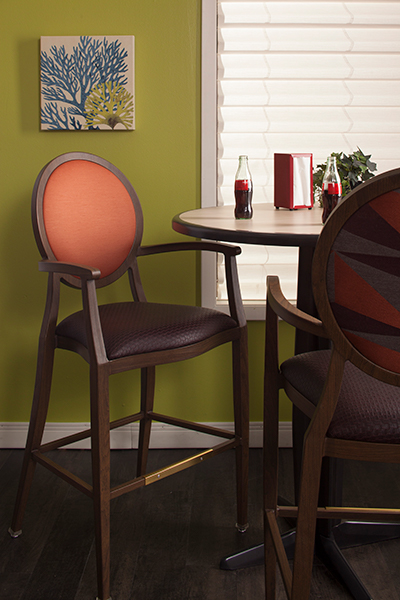 Maxwell Thomas® Gainesville Barstool
It's easier than ever to coordinate spaces throughout a community when you select from a family of chairs, like the Gainesville Collection. Offering a counter-height stool, dining chair and barstool, this collection features trendy round backs and durable metal frames with rich faux-wood finishes for a sleek look that will last. The on-trend Gainesville Barstool offers a solid base – the front legs are set slightly wider than the back – to help prevent tipping, while its attractive arms offer increased safety and ease of egress at bar height.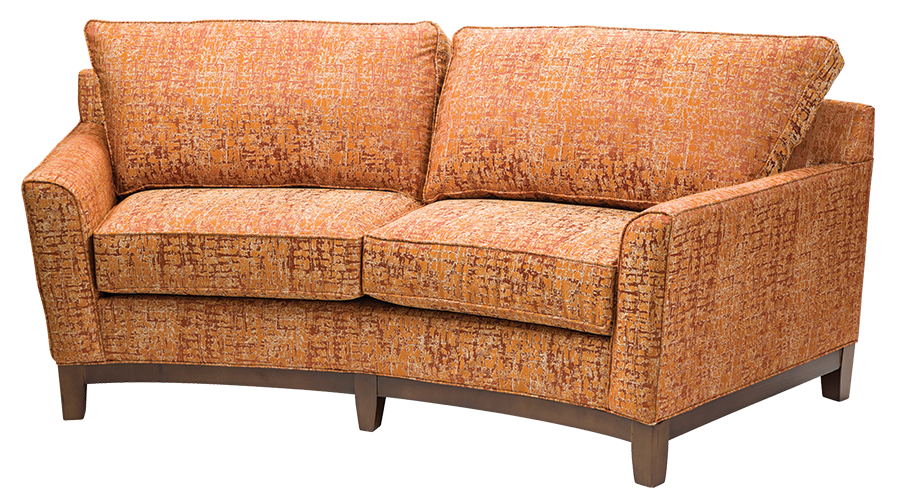 Kellex Nolan Sofa
Set the stage for conversation with innovative furniture, like the Nolan Sofa. Its curved design makes it easier for residents to chat while sitting next to each other. The sofa is a great addition to a main lobby space, lounge or even a TV room. The semi-detached cushions offer plush comfort while the highly resilient foam cushions offer extra support for seniors.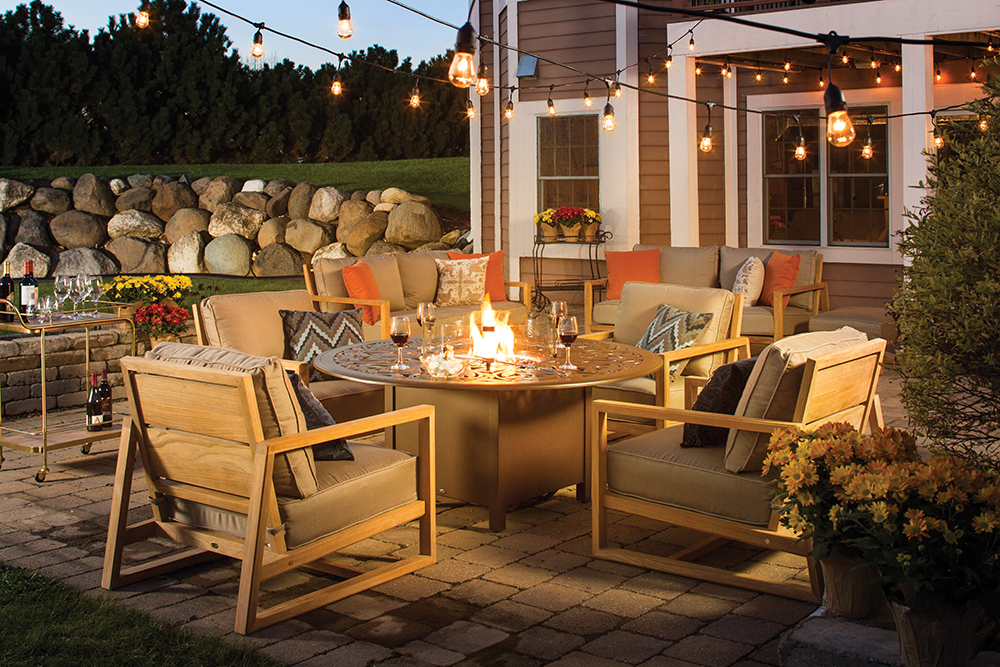 Summer Classics Avondale Sofa
Create an alluring outdoor oasis with inviting outdoor seating, like the Avondale Collection. Its minimalistic, midcentury design easily adapts to any aesthetic. From a modern look to a beachy vibe, the collection can flex based on the cushion fabrics you select. Crafted from teak, the frame is naturally resistant to moisture, shrinking and splintering and will last for years to come. While the plush, tall seat cushions offer extra support for seniors, this collection is best suited for residents in lower acuity environments.