Medical Refrigerator Selection Guide
Medical refrigerators vs regular refrigerators: what makes a refrigerator classified as medical grade? Distinct features of a medical refrigerator include temperature precision with the use of temperature controllers and digital displays. They also typically include a standard alarm to notify staff of conditions that could harm the stored contents.1 
#1. Types of Medical Refrigerators: General-Purpose, Lab and Vaccine/Pharmacy Refrigerators
When it comes to pharmaceutical grade vs common household refrigerators, there are four key differences: controls, hygiene, quality of materials and features. Prominent medical refrigerator brands, including ABS and Summit, offer multiple types to choose from. 
General-purpose refrigerators
: these types of refrigerators are quite similar to the fridge you'd find in a residential home. However, general-purpose medical refrigerators typically include additional features focusing on safety and security, such as locks, monitoring hardware and an alarm system. 
Lab refrigerators: also commonly known as blood-bank refrigerators, the most common type, these include everything you'd see in a general purpose refrigerator like steel drawers for storage without light exposure with the added benefit of more temperature precision and monitoring capabilities. 
Vaccine refrigerator/pharmacy refrigerators: As you might expect, vaccine refrigerators, also known as pharmacy refrigerators, house sensitive medical supplies such as insulin and vaccines. This type allows for additional temperature control than lab or general-purpose refrigerators. You'll typically find the same security and safety features on vaccine/pharmacy refrigerators as you would on the other medical refrigerator types as well.
Chromatography refrigerators
: these refrigerators are used to house research experiments that need precise control over temperature conditions within the unit. You'll see p
harmacy/vaccine fridges hold medical supplies like insulin, vaccines and other sensitive medicines. Most are lockable, and have other features like:
Temperature monitoring

Expansion valve cooling

Self-defrosting units

Recordkeeping

Access ports

Tight temperature control
#2. Medical-Grade Refrigerator Design: Freestanding, Built-in and More
The size and capacity of a medical refrigerator can often depend on the design itself. For example: stackable refrigerators won't have the same capacity as reach in refrigerators. Here are some common design features:
Freestanding:

 A general term to describe everything that isn't built-in. Freestanding models require 4" of clearance around the back and sides of the unit for proper ventilation. 

Built-in undercounter

: As you might expect, built-in undercounter refrigerators fit beneath the average countertop, which means it doesn't take up any additional floorspace.

Compact/Countertop: On the smaller side, these fridges can fit on top of a counter and are ideal for those who don't have many medical supplies that need refrigeration. 
Stackable: Medical-grade refrigerators that can be stacked using a stacking kit. 
Reach in

: this is the widest available design style for medical refrigerators and offers the largest storage space out of all these options.

Portable

: Medical refrigerators that have wheels and handles for easy transportation. They also typically have standard voltage, which means you can plug portable refrigerators into a standard outlet.

Chest: Ideal for bulk products, medical chest refrigerators have a door that swings open from the top.
#3. Medical-Grade Refrigerator Features
Common features of medical refrigerators include:
Self-defrosting units

: An automatic cycle-defrost design prevents product damaging temperature spikes. If you have a manual defrost, you'll need to regularly go and defrost to prevent buildup from damaging the unit components

.

Temperature monitoring: due to the oftentimes sensitive nature medical refrigerators contain, many medical-grade refrigerators contain some sort of temperature monitoring system that will alert you to temperature fluctuations or changes
Access ports: allows you to use monitoring equipment without needing to open the refrigerator, therefore reducing the number of temperature fluctuations that come from breaking the door seal.
Temperature control

: much like temperature monitoring, medical-grade refrigerators need a more refined temperature control compared to a regular commercial model. This gives you better control over the exact temperature in the refrigerator, and will allow you to keep the contents in an ideal environment

Locks: as you might expect, the need for security is paramount for medical refrigerators, although the mechanism itself can vary from keypad locks, combination locks, or a simple standard key lock.
Self-closing doors: to help prevent accidental temperature loss, many medical-grade refrigerators have a self-closing mechanism.
#4. Sanitation & Maintenance
When it comes to sanitization and maintenance of a medical refrigerator, you should try and avoid using cleaning chemicals to clean medical-grade refrigerators. Instead, follow these four steps to help ensure optimal conditions:
Daily cleaning for medical refrigerators
Wipe down handles and other exterior surfaces once a day using water and gentle disinfectants

Dry completely to help reduce bacterial growth

When cleaning up spills inside, remove affected shelf and items to clean with a disinfectant, then dry completely prior to replacing the shelf and items2

Deep clean your medical refrigerator once or twice a year
5 steps to deep clean a medical refrigerator
Before starting these steps, ensure you've unplugged the refrigerator.
Empty refrigerator

Wipe down the interior with the appropriate disinfectant – you can use microfiber cloths on the interior and exterior of the unit

Vacuum the condenser coils

Ensure the interior dries completely before replacing the items

Plug the refrigerator back in
Do's and don'ts of medical refrigerator maintenance:
DO clean exterior & interior regularly

DO clean the condenser coils at the back of the unit to remove dust buildup with either a vacuum, scrub or soft brush

DO clean the refrigerator coils to prevent dust and debris buildup with either a vacuum, scrub or soft brush

DON'T use cleaners that can scratch the interior

DON'T replace items if the interior isn't dry yet

DON'T leave spills in the fridge3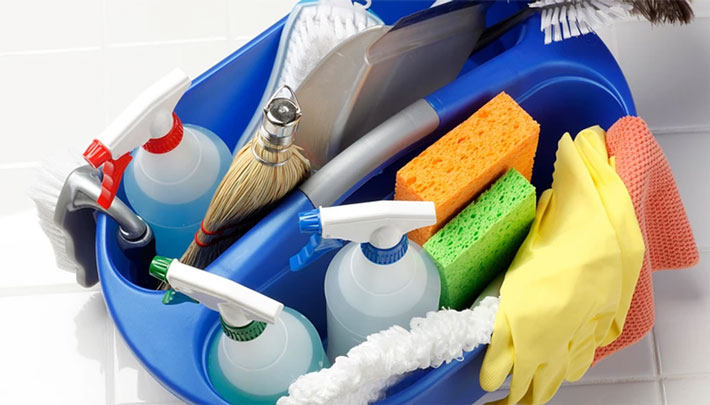 #5. Medical Refrigerator Monitoring Display Features
Your medical refrigerator will have a monitoring display. Some standard features you'll typically see include:
Digital temperature display

Digital microprocessor

Audible and visual alarms

Resettable min/max

Remote alarm contacts
#6. Medical Refrigerator Certifications
When it comes to choosing a medical refrigerator, it is important to look for two key certifications:
ENERGY STAR: energy star products are proven to save energy and money while protecting the environment through reduced energy usage. Depending on the type of medical-grade refrigerator you choose, you could see more energy efficiency. 
SNAP compliant: Significant New Alternatives Policy refrigerators are compliant with new refrigerant regulations that help reduce environmental harm and do not use old refrigerants that are now phased out.4
#7. Delivery & Installation
Now that you've chosen your medical refrigerator, it's important to consider the logistics of delivery and installation. Leveraging delivery and installation service can save you and your staff time and money.
Direct Supply® offers white-glove delivery and installation services in all 50 states. Consider which of our delivery services best suits your needs.

Basic Delivery
This option is included with your purchase. Your medical refrigerator will be dropped off to a single location of your choosing.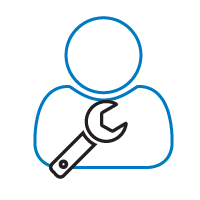 Turnkey Installation
Our professional team will ensure your refrigerator is set in place and installed properly while minimizing the disruption to staff and patients. This service includes packaging removal and disposal.

Room Delivery
Choose this option to deliver your medical refrigerator directly to patient rooms and left in the packaging.

Room Delivery & Uncrating
Your medical refrigerator will be delivered to a specific room, uncrated and set in place. Our installers will inspect items and work proactively with manufacturers if there's a problem. This service includes removal and disposal of all packaging.

Appliance Disposal
Eliminates the hassle of dealing with old appliances. Our team will disconnect your old medical refrigerator and safely move it to a different area of your facility, or we can haul it away to responsibly dispose of it.