When new products and solutions come to market, no one feels their impact more than you. That's why it's important to ensure you feel heard throughout the development process.
The DSSI team uses Design Thinking – a hands-on, human-centric process of creating or improving products and solutions to solve existing problems – to quickly move from understanding an idea to prototyping, testing and launching, all while maintaining focus on the end-user voice.
"When it comes to our providers, Design Thinking has really helped our teams build empathy for them," says Melissa Troudt, Team Leader of Engineering for DSSI. "It helps us put ourselves in their shoes and really think about how we can address their needs. Even when we launch a new product, we're still listening to them to make sure we truly have hit the mark."
Prior to Design Thinking's emergence as a development concept, it could take months trying to understand a provider's needs and create a solution. By that time, thoughts and market trends may have changed, leading development teams to repeat the process all over again.
Through collaborative sessions centered on Design Thinking, all stakeholders sit down together to brainstorm ways to reach an ideal solution more efficiently.
"It's funny, in the beginning of these sessions, it's super silent," Troudt says. "And then the minute the providers begin working with all the DSSI folks, we go from blank sheets of paper to workflows and these beautiful ideas that the development team can take and turn into a prototype that we can test."
As a result, Troudt says the timeline to reach a tangible solution can be just a week or two, rather than months, depending on the scale of the project. She credits the DSSI team's cross-functional approach for the quick turnarounds.
"It's not just one or two people sitting with the provider to try to understand their problem or the idea they have," Troudt says. "You're actually working as one cohesive product-engineering-design-ops team from the very beginning all the way to the end."
The team follows a five-step process to achieve the best results: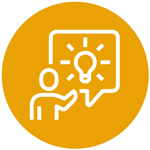 Step 1: Ideation
Product managers examine the market and potential product ideas, narrowing down focus points.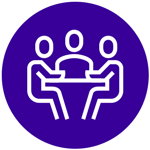 Step 2: Understand
Product managers consult with business analysts to identify workflows, potential obstacles and what success will look like. Goals and expectations are established.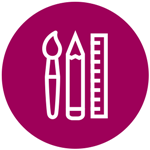 Step 3: Shape
The cross-functional team gathers to discuss all available information, followed by a mini design session to begin generating ideas and solutions. The best ideas are taken by the user experience team and business analysts to turn into a prototype. Usability testing takes place and the end-user provides feedback.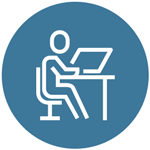 Step 4: Develop
Once the prototype has been refined and approved, the engineers begin final development.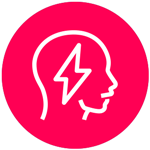 Step 5: Analyze
The team assesses the end result and whether the outcome meets the initial success metrics that were defined early in the process. Learning is a primary point of emphasis to improve future developments.
Moving forward, the DSSI team plans to utilize artificial intelligence (AI) and machine learning to understand more about end-user behaviors and identify areas of optimization to build products even faster.
Troudt says providers are thrilled with the results so far and have an increased appetite for more design sessions as they come up with new ideas.
"The reason why we are investing so much time into Design Thinking is because we truly want to make sure as a DSSI team and as Direct Supply product teams that we are building products and services that our end-users love," Troudt says. "And the Design Thinking process helps us do that."