On April 2, CMS provided guidance to Skilled Nursing facilities recommending the separation of COVID-19-positive residents or staff from those with a negative or unknown status. Join Kenn Daily as he reviews some critical considerations and implications on the planning, development and implementation of separation units within a Senior Living community.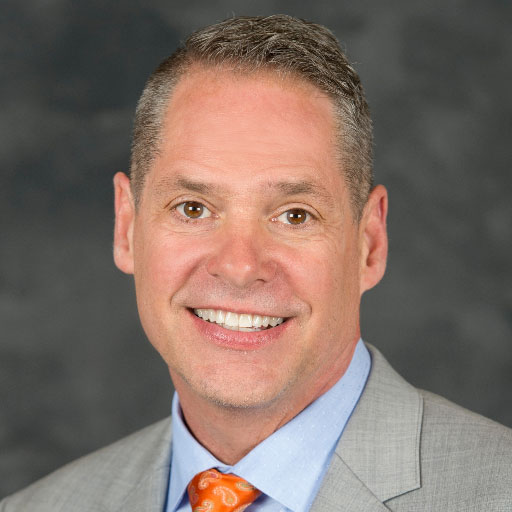 Kenneth Daily

LNHA & Life Safety and Emergency Preparedness Specialist
Kenn shares his thoughts on best practices, including facility lockdown, accessing PPE and the physical installation of barriers required to create separation or quarantine units. Not just theory, Kenn has been serving as the administrator of a 92-bed community severely impacted by the COVID-19 virus, with more than 35 positive cases and six deaths.
What
is an Incident Commander (IC) and what is their role in a community?
An Incident Commander is a boots-on-the-ground, in-the-facility leader who manages resources, staffing, PPE and crisis response on a daily basis. These tasks cannot be done remotely, so administrators, directors of nursing and corporate leadership must be inside their healthcare facilities. It's critical as conditions continue to evolve.
What

is a separation/quarantine zone and what are some things to consider in these areas?
Many hospitals have isolation units that act as a containment area. However, Senior Living communities are not constructed in the same way as hospitals so they don't have a dedicated space for true isolation. To try to replicate this approach, communities should try to create physical separation zones for residents who are suspected to be infected or have tested positive. In these designated areas, attention is focused on the disease process and recovery, where all personnel are wearing PPE and being mindful of requirements while the rest of the community can function as normally as possible.
Here are some important considerations when setting up separation zones:
Identify the minimum staffing necessary

Practice resident-based staffing, where the same caregivers are responsible for the same residents every day, if staffing capacity allows

Extensive, continuous staff training on the universal use of required PPE in separated units
Maximize the efficient allocation of PPE resources for separation zones rather than the entire community

Encourage electronic resident activities via telephone, Facetime and social media, as well as "window sessions," to sustain engagement

Ensure frequent communication about policies with residents, staff and families
What
materials are needed to create flexible walls for separation zones?
Visqueen

material that can cover the entire height and width of the corridor; sheeting should be at least 5 mm thick

Painters' Zip to create an opening in the

Visqueen

wall

Adequate number and length of 2 x 4 and 2 x 2 boards
2½" to 3" drywall screws

Staple gun and wood staples

Duct tape

2 x 6 for footer

Two concrete blocks
You will want to be sure to have enough materials for two walls to create a vestibule. It is also recommended to ensure access to an exit door.
What
should be considered for the vestibule area?
First and foremost, hand sanitizer should be readily available for staff as they head in and out of the separation zone. Additional supplies and equipment should be located in a dedicated staff space as well. If possible, turn off central airflow from the unit and consider turning on all bathroom fans to help clean "dirty" air. The Incident Commander will need to develop policies for who is allowed into the separation zone, including the delivery of food, mail and linens, and trash removal.
What
supplies should be kept inside the separation
zone
?
It's important to avoid unnecessary entrances or exits to your separation unit once implemented. Therefore, strong considerations in the planning or preparation stage should be on the management of necessary supplies and dedication of specific care equipment to the unit. Supplies may include:
Covered trash can and extra trash bags

Covered barrel for dirty laundry

Table/cart for supplies

Covered container for equipment that needs to be cleaned for reuse

Hand sanitizer, antibiotic wipes for equipment and staff shoes, and disinfecting spray for gowns and other items

Dedicated treatment cart

Dedicated vital signs monitor
Dedicated crash cart stationed outside the zone

Dedicated housekeeping cart with mop, broom and dustpan

Office supplies, including pens, highlighters and paper

Clean linen cart/storage unit

Resident lift equipment

Ice chest and large cups for water
What
steps should be taken prior to entering the separation zone?
Prior to entering the zone, staff should be sure to leave personal items outside, use the restroom beforehand, and wash hands with soap and water. Signs should be posted to remind staff of proper PPE wear and removal procedures as well as limited access to necessary personnel only. Supplemental supplies should be brought in by a dedicated staff member. Most importantly, limit the number of times staff are entering and exiting the separation zone.
What
does the food and hydration process look like?
Dietary staff will deliver meals to the separation zone on a cart and notify the nursing staff that meals have arrived. Meal trays should include a large Styrofoam cup filled with ice and water for each resident. They should be passed through the zone by staff, from the cart outside to another cart inside. Care should be taken to ensure there is no contact with the plastic walls or other staff members. Before leaving the area, delivery staff should perform proper hand hygiene. The reverse process should take place after meals and trays are collected. Return the cart and dishes to the kitchen, and clean and disinfect them as usual.
What about the linen and trash process?
All dirty linens should be rolled from outside to inside and placed in a plastic bag, which will then be tied closed. Bags will be removed from rooms and placed in a covered, no-touch container. When the container is full, its bag should be tied closed, removed, carried through the separation zone and placed into another covered dirty linen container to be taken to laundry. Trash will be collected in the same way and taken to the dumpster. Both trash and dirty linens should leave the facility through the direct exit door. Laundry can be retrieved for cleaning from outside the facility.
By vigilantly following these guidelines, you can help protect your community.
TELS is here to help you through this difficult situation with tools, guides, best practices (such as this webinar) and more. A new TELS Checklist is available now for your organization to customize, share and implement to support you as your community prepares for COVID–positive residents.
Sign in to your account today at TELS.net for this or other COVID-19-specific resources that can help you convert policy into action, heighten visibility and communication, or simply help with everyday building management. Not yet a TELS user? Click to access or download the TELS Separation Unit guide now.
This blog is based on a portion of the webinar noted above; review the webinar in its entirety for full details.  Most blog content represents the opinion of the speaker and does not also necessarily represent the opinion of Direct Supply.