ATTENTION!  Since this original webinar and posting, additional regulatory guidelines have been released on the CMS COVID-19 Focused Survey for Nursing Homes to include two new F-Tags:
F884: COVID-19 Reporting to CDC

F885: COVID-19 Reporting to Residents, their Representatives, and Families
View the most recent CMS Memorandum. You can also reference the updated checklist or sign in to your TELS account to customize your interactive version in TELS Site Visits.
On March 23, CMS announced a COVID-19 Focused Survey to assess a Skilled Nursing Facility's infection control policies and preparedness. Join Kenn Daily as he reviews the CMS Focused Survey mandate and the seven critical sections included, how Senior Living providers have responded so far, and much more.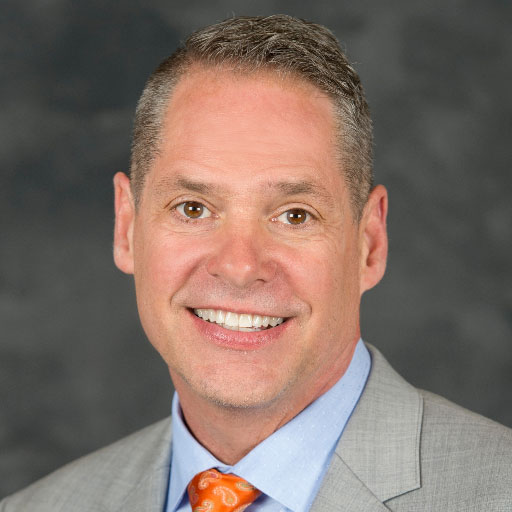 Kenneth Daily

LNHA & Life Safety and Emergency Preparedness Specialist
Kenn shares his thoughts on best practices, planning and preparedness, as well as how facility leaders can rise to the challenge assisting staff and residents in navigating these challenging times. Not just theory, Kenn has been serving as the administrator of a 92-bed community severely impacted by COVID-19, with more than 35 positive cases and six deaths.
W
hat a
re some of the major changes by CMS to
survey policies and guidance so far
?
In the past month, nearly everything we knew about the survey process has changed, except that we are all still certified to provide Medicare & Medicaid Skilled Nursing Services. There are now many federal blanket waivers as well as state waivers. In the past several days, we have seen unpreceded actions by the federal government to waive specific requirements of certification, known mostly as 1135 Waivers. These include:
Training & Certification of Nurse Aides

Resident Groups

Resident Roommates & G

rouping

Physical Environment (Surge P

lans)

State A

pproval

Roo

ms Not Typically Resident R

ooms
Resident Transfer & Discharge

3-Day & Spell of Illness Waivers

PASRR

Minimum Data Set

Staffing Data Submission

Physician Visits
What is Incident Command and why is it important?
As you plan, think to yourself: "Who are the three or four people I want getting together in the room when the nurse shows up and says there is a COVID-19-positive case?" This is the core of your Incident Command.
Incident Command is critical to the COVID emergency preparedness. Facilities must identify leadership to avoid confusion and manage resources such as screening, staffing and PPE. Think about a normal survey. When a surveyor shows up, everybody in the building does not go to the front door, and this should be especially true now. The first step is to name an Incident Management Team (IMT) to address COVID-19 preparedness and response if and when a confirmed case happens, as well as to name an Incident Commander (IC). This single person isresponsible for the following:
Establishes the use of NHICS to manage the incident

Establishes the initial objectives for managing the incident

Identifies the supporting NHICS staff necessary to respond to the incident
Recruits assistance as needed

Keeps senior administration informed

Coordinates with other

response partners as necessary (e.g.,

EMS, fire,

law enforcement, public health)
What
are
important
issues
in regard to
communicat
ions, supplies, lockdown, screening and tracking?
County health departments and county EMAs are some of the most important contacts for you. They can help you get supplies and they also approve testing. You will want to know these people. Having adequate supplies on-hand before an outbreak occurs can help keep you from scrambling after a confirmed case.
Your IC will determine with the IMT when it would be necessary to initiate a facility lockdown, and will run point on announcement, direction and implementation. Your facility's single entrance and screening station will include transmission-based precautions, such as screening logs, pens, thermometers, 60%-or-greater alcohol-based hand sanitizer and additional PPE as necessary.  
Staff tracking and screening should include detailed records of exposure, timeline of symptoms and other factors. In regard to resident screening and tracking, the facility should have a process to identify and manage residents with symptoms of COVID-19, which include temperatures at or greater than 100°F and/or cough, fever and sore throat, upon admission and daily during their stay in the facility.
What is CMS Memo 20-20-ALL and how does it relate to survey guidance moving forward?
The memo contains two main parts:
The President's March 13, 2020 National Emergency Declaration means that much of the regular survey and enforcement in regard to Long Term Care Facilities

are

largely suspended.
The second half relates to the s

pecific COVID-19

Focused Survey
Facilities must maintain compliance at F880 (Infection Control). Infection Control was the number one citation even before COVID-19, so it will remain important for everyone for a long time to come. You can refer to specific QSO memos here.
What can I expect in regard
to
off-site
and
on-site
COVID-19
Focused Survey
s?
With an off-site survey, surveyors may be looking at prior years' surveys, specifically in regard to infection control, as well as calling you and asking you for policies, suppliers, PPE procurement and other things. With an on-site survey, you should limit it to one or two surveyors to come to your building. It's recommended your staff offers them PPE, including an N95 mask, upon screening.
What are the seven
areas of the COVID-19
Focused Survey
?
As you prepare, facilities should utilize the COVID-19 Focused Survey as a self-assessment tool, which includes the following seven key areas that surveyors will focus on.
Standard & Transmission-

Based Precautions

Resident Care

Infection Control Standards, Policies & Procedures

Infection Surveillance
Visitor Entry

Education, Monitoring & Screening of Staff

Emergency Preparedness

– Staffing in Emergencies
TELS is here to help you through this difficult situation with tools, guides, best practices (such as this webinar) and more. A new TELS checklist is available now for your organization to customize, share and implement to support you as your community prepares for the COVID-19 Focused Survey.
Sign in to your account today at TELS.net for this or other COVID-19–specific resources that can help you convert policy into action, heighten visibility and communication, or simply help with everyday building management. Not yet a TELS user? Click here or call 800-667-3880 to learn more.
This blog is based on a portion of the webinar noted above; review the webinar in its entirety for full details.  Most blog content represents the opinion of the speaker and does not also necessarily represent the opinion of Direct Supply.