More and more Senior Living communities are invigorating mealtimes through sustainable choices and healthier options.
Terry Carson doesn't mince words when it comes to food and its impact on the residents in his care: "There are atrocious things being served to seniors. We must always push to make that plate more desirable, more nutritious. We can all do better." It's this mission that helped create and now drives Carson's ambitious farm-to-table program for his three communities and its daily benefits for residents, their families and staff.
The Creeks
Carson owns and operates three facilities in the San Francisco Bay area, informally known as "The Creeks." Beginning in 1991 with Oak Creek and followed by Cedar Creek and Willow Creek, the communities specialize in Assisted Living and Memory Care with 144 beds and 150 employees between them. More than 30 years old, the organization has always prided itself on promoting healthy eating and living, even handing out apples instead of candy at the local annual Memory Care Walk.
When Carson bought a ranch in 2010, it didn't take him long to fuse two beloved parts of his life: quality care and quality food. "It's pretty simple, really," he says. "The better quality food you eat, the better you'll feel."
A Growing Trend
A farm-to-table program is mainly what the name implies – products such as produce, meat and flowers are sourced directly from a local farm or company to a table. It has taken root in many forms, from individual buyers at farmers' markets to restaurants and, now even, Senior Living foodservice programs. This is, in part, thanks to a growing interest in eco-friendly living as well as being health-conscious.
While not always the most economical option, farm to table offers numerous benefits, including:
Better nutrition
Fresher flavors and taste
Environmental sustainability
Benefit to local economies
More dining choices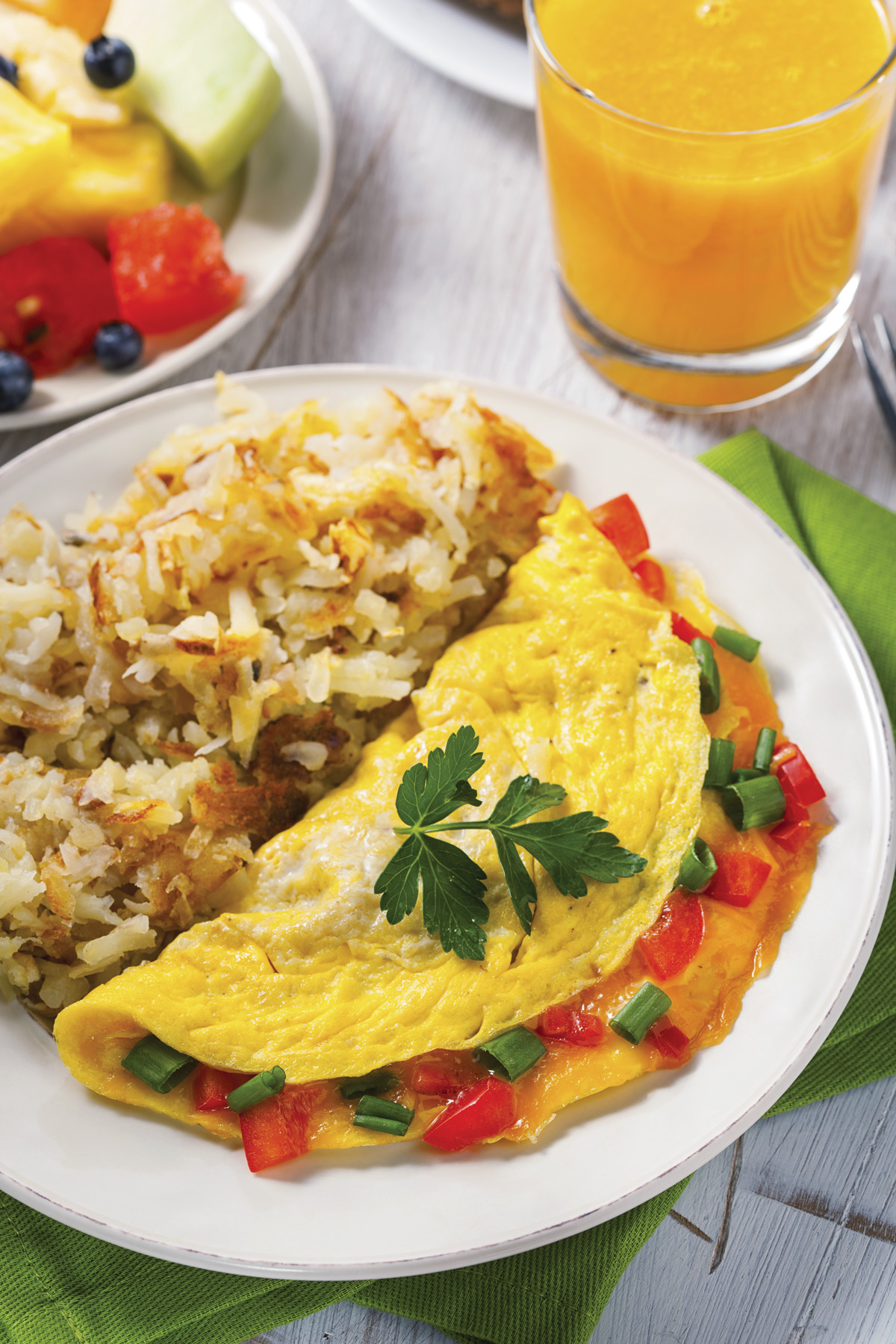 "It's about sharing good food, educating people on the benefits of eating organic and reducing food waste whenever possible."
– Terry Carson, Owner/Operator of The Creeks
Promoting Healthy Choices
Since 2010, Carson has worked to expand his ranch operations to bring additional fresh food choices to his residents, with great results. Some of the produce he's able to bring from farm to table includes squash, tomatoes (400 to 500 plants), kale, Swiss chard, carrots, olives and more. In fact, their 3,000 olive trees spanning 35 acres enable them to make their own olive oil as well. They've also added 80 head of Angus cattle, enabling them to serve entirely grass-fed beef to residents.
"It's all about showcasing a plate, getting as much color on there as possible," says Carson, noting that many of his residents are members of the Great Depression-era Silent Generation. Food was hard to come by or dismal in their youth and most often came out of a can, so offering fresh vegetables is a great way to invigorate mealtimes.
And it's not just residents who benefit from this fresh take on food. Any visitor during a mealtime is invited to sit down with a loved one to enjoy a locally sourced meal at no charge. Regulating supply is a challenge, and more often than not there is an abundance of food. Extra produce not used in the kitchen is set out in reception areas for family members to take home, free of charge. As Carson notes, it's about sharing good food, educating people on the benefits of eating organic and reducing food waste whenever possible.

Prominent displays featuring the latest in-season local produce greet residents and visitors in the dining areas of many Grace Management communities.
Planting the Seed
While admittedly having a unique case by owning his own ranch, Carson recommends starting small if you're interested in implementing farm to table in your community. It can be as simple as having a garden or just making a plan to serve as many organic vegetable as possible and fewer carbohydrates. Another starter route is to reach out to and partner with an organic, local farmer. Start simple, because the mission, again, is simple.
"It's spreading the message to eat better," says Carson.
For communities looking for other ideas, Grace Management, Inc. recently rolled out its version of a farm-to-table program to many of its Independent Living, Assisted Living and Memory Care buildings nationwide. National Director of Dining Service Operations Frances Showa helped implement and continues to oversee the program. While not farm to table in the truest sense, as they deal primarily with local produce companies versus directly with farms, it nonetheless allows communities to diversify their menus and add vibrant, colorful and healthier fruits, vegetables and other options.
"We partner with local produce companies and utilize as much locally grown and in-season produce as possible," Showa says. "The key is getting your produce at the height of season, when it's at its lowest price but also the best time to eat it."
Showa notes the key to dealing with multiple communities in different cities is customization. Different locales eat differently, and menus need to be driven by foodservice professionals at the community level, as they know their residents best. Chefs may be sent parameters and calendars with what's in season to help ensure fresher and less expensive produce, and they are trusted to design menus around what their residents want. For example, residents in some Alabama communities are given access to fresh peanuts in the shell (unroasted) so they can take them back to their rooms to prepare the way they like. Universally, prominent displays featuring the latest in-season local produce dot each community's dining area to help promote the program and healthy eating.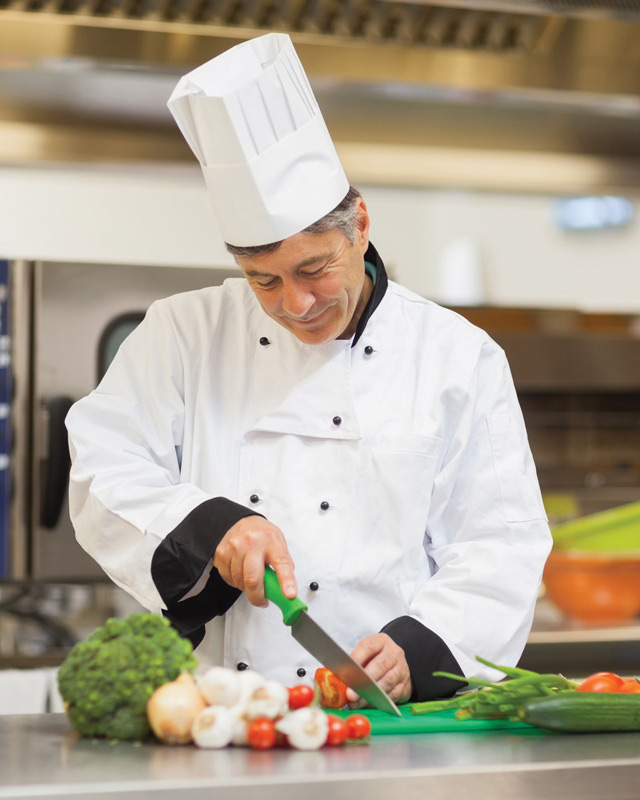 Different locales eat differently, and menus need to be driven by foodservice professionals at the community level, as they know their residents best.