What is better than meeting a good friend or loved one at your favorite local coffee shop? It is easy to spend hours chatting over a cup of Joe and a yummy treat. Residents in all types of senior housing, like
assisted living residents
or residents living in
independent living facilities
, deserve the same opportunity.
In 2020, we asked adult family caregivers about the impact of isolation, and over 70% said socialization opportunities found in senior housing are extremely or very important to them.
Besides offering enjoyable engagement opportunities for current residents, bistros can also have a bigger impact on the marketability of your facility. A bistro is a key stop on a marketing tour. The space is enticing to potential residents and their families. Seniors can see themselves in this alternative dining option – a lively place for people to gather. Friends and family can see themselves visiting their loved one and having a drink or a sharing a meal in a fun, interactive environment.
Here are three key considerations when designing a bistro for your facility:
1. Layout and Design
Capitalize on your bistro design by creating a space that can easily go from coffee in the morning to wine at night. Day-to-night bistros maximize the investment and offer even more opportunities for resident engagement. Just one set of equipment can provide two different dining destinations: coffee bar and wine bar.
The sky is the limit with the interior design in a bistro. Add big personality with a themed coffee bar, like a European-style café or an indoor garden café. Create a pub atmosphere that displays the local sports team or resembles a speakeasy. In a day-to-night bistro, you get the best of both worlds. Consider adding rustic flare with old school decor combined with natural raw materials and elements like wood and bricks to suit the environment all day long.
Reference our latest blog on trending colors and how to use them in Senior Living for design inspiration.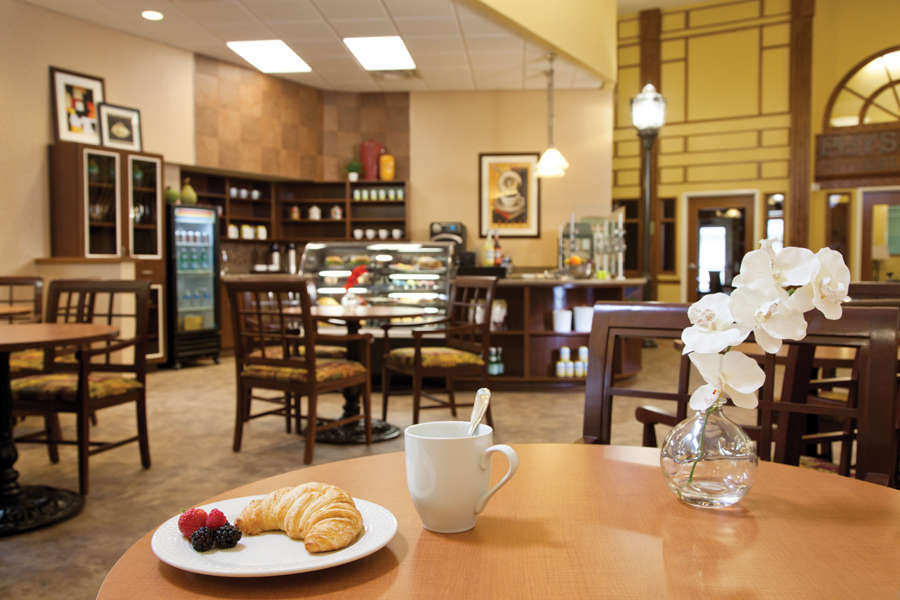 2. Location and Availability
A bistro near an outdoor patio allows residents and visitors to sit outside and enjoy the weather. When visiting restrictions are necessary, outdoor gathering spaces are a safer option with promoted air circulation. 
Bistros located near a reception desk or staff space improve staff efficiency as staff can man the desk and the bistro. Bistros can help with staff retention and employee engagement by offering a place for staff to get a good meal without having to leave the community. Overall, bistros enhance the lives of seniors and those who care for them. 
Read more about designing for the current staffing shortage.
Consider opening your bistro to the public. Invite nearby offices or medical buildings to have lunch at your café. This helps generate revenue and helps bridge the gap between the senior housing facility and the surrounding community.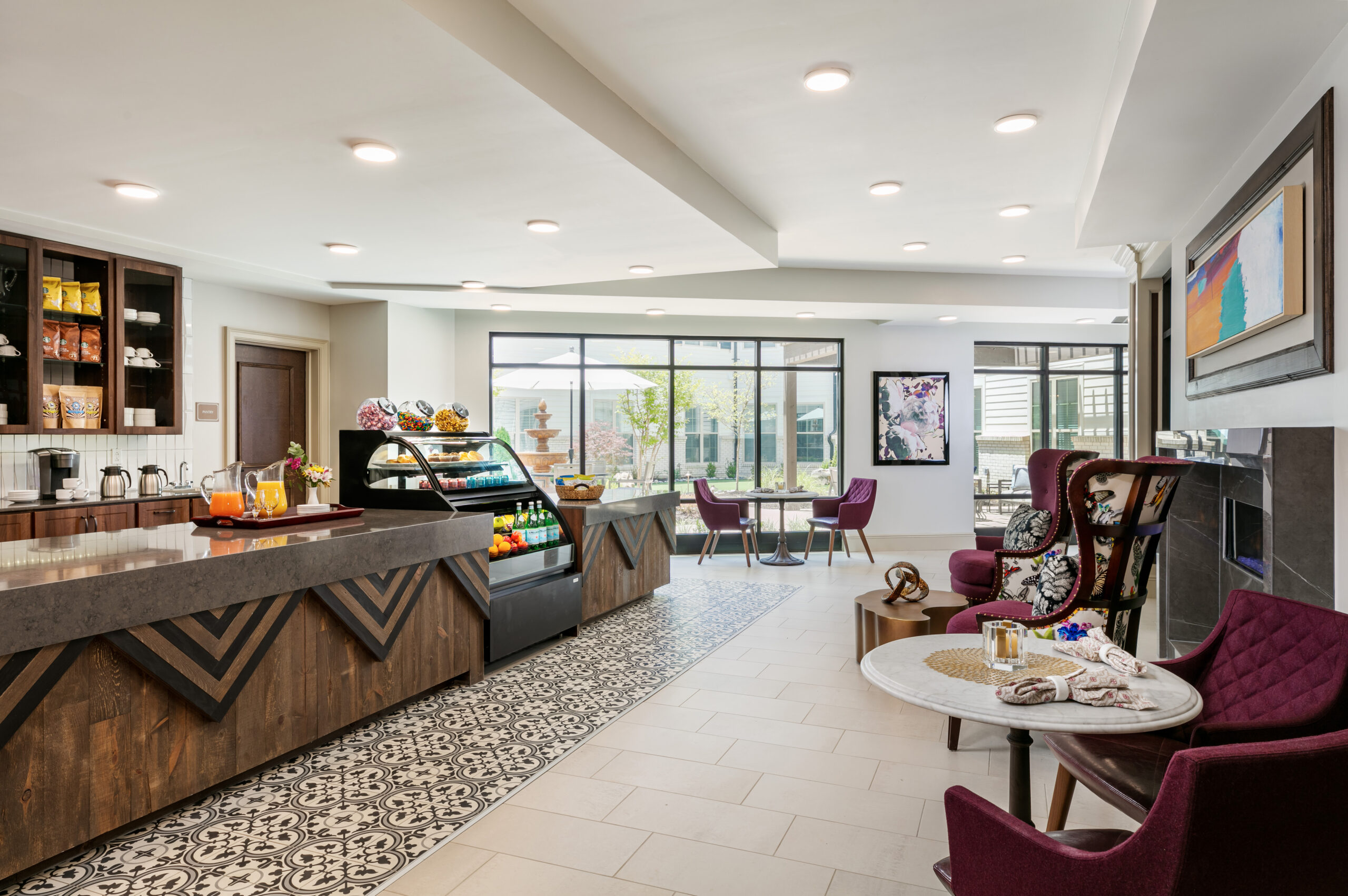 3. Equipment and Offerings
Ventless cooking equipment in a bistro, like rapid cook ovens or soup warmers, lend the opportunity to serve hot food without hiring a chef. Grab and go refrigerators are key to providing premade items. A point of sale system included in a bistro can send a ticket to the main kitchen or dining room to offer guests an expanded menu. On the other hand, electronic menu boards are a popular alternative to handwriting the special of the day. 
Consider other technology to future-proof your facility.
When it comes to the coffee and beverages served, many Senior Living facilities are partnering with a Starbucks or a local roaster to offer a branded concept. Others buy their own equipment to save money on their coffee purchases. There are a wide variety of brewing options available to allow you to provide fresh coffee where and when you need it.
A bistro is another great space in the community to encourage seniors to engage with one another. Consult your activities director for ways to incorporate fun activities in this space, like board games or a book club meeting. Socialization opportunities should be considered similarly as physical activity – a must for your residents. Utilize a bistro space for fun activities for seniors to ensure your residents stay active and engaged. Use design to foster memorable experiences for your residents.
Our designers are here to help you develop a bistro that fits your space, your residents and your budget. Check out our foodservice products and outfit your dining spaces with supplies and equipment sure to impress your residents.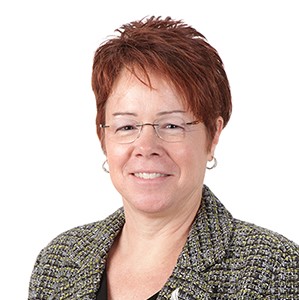 Jan Crain
Senior Design Consultant, Food Service
"Adding a bistro benefits everyone in a community. Over the years we've heard many success stories including accounts of communities that choose to use money generated from the coffee shop to enable them to host special dining events for their residents. Other communities use money generated to support the extra FTE needed to staff the Bistro."
The Bottom Line: Bistro Spaces Engage Residents and Boost Marketability
Consult the experts in Food Service design when considering a bistro renovation in your community. Our team knows what it takes to ensure operational efficiency in a bistro and how to utilize what your building has to offer, like plumbing and electrical, to maximize your investment!
 Learn more about foodservice design capabilities or contact us to get started on your project by filling out the form below.
Not ready to get started just yet? Consider these top trends in Senior Living design.