Meet Justin Smith, the Innovation and Technology Manager at Direct Supply. Justin spends his days working with a purpose to help customers turn challenges into solutions. 
Do you love technology and problem solving? Are you interested in a rewarding technology career? Check out Justin's video and read on to learn more about innovation at Direct Supply and how technology is propelling Senior Living forward.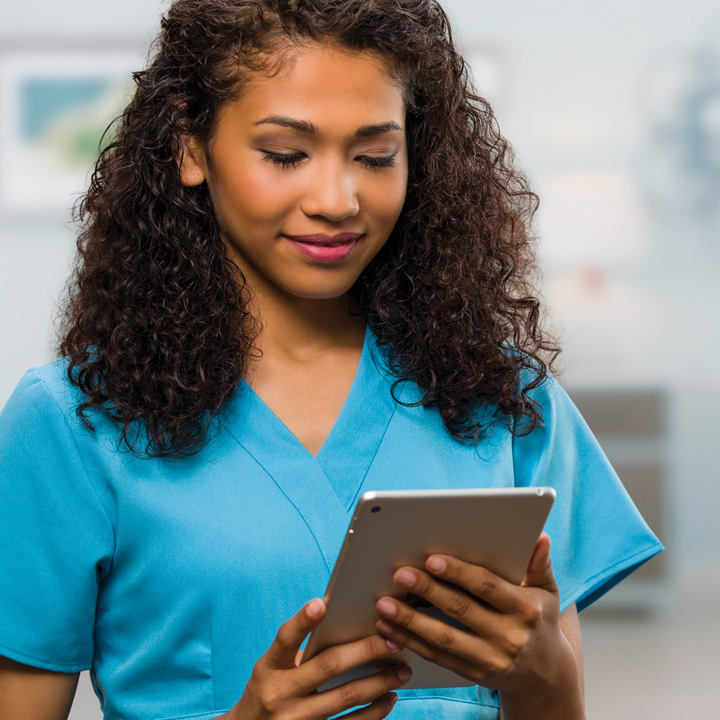 The Benefits of Technology in Senior Living Design
While you might not think of technology when you hear the words "Senior Living," technology is actually the leading contributor to Senior Living solutions. Assisted Living technologies can help care staff provide increased security, infection prevention, safety and much more. Senior Living communities with the right technology solutions in place are better positioned to drive optimal care and outcomes for their residents and better working environments for their staff members.
To engineer solutions, you first have to identify the problems and the areas of need. In his day-to-day, Justin works directly with customers to know what's needed on the frontline.

How Direct Supply Supports Innovative Solutions
We've seen firsthand how technology can positively impact seniors and those who care for them. That's why we've cultivated an epicenter of innovation to bring together senior care and technology experts across universities, startups and the Long Term Care industry. The Innovative Technology Center (ITC) has 55,000 square feet dedicated to the future of senior health. It's the largest tech building of its kind in the United States.
Technology alone is powerful, and when paired with a mission, it can change lives. At Direct Supply, Justin and the other partners that work at the ITC are working on the frontier of Senior Living technology to make a positive impact on the lives of seniors and caregivers. 
Become a Partner in Senior Living Innovation
Are you intrigued by purpose-driven technology? Become an employee-owner at Direct Supply and work alongside other bright minds dedicated to bringing what's next to Senior Living. View open positions.