As the nation continues to battle the novel coronavirus, Senior Living communities are on the frontlines of keeping seniors safe and healthy. To help healthcare providers contain the spread of COVID-19, the Centers for Medicare and Medicaid Services (CMS) issued blanket 1135 waivers on March 30, with a retroactive start date of March 1. Here's what those waivers mean for your community:
Why Did CMS Issue Blanket Waivers?
The goals of these regulatory coronavirus waivers include:
Ensuring hospitals and health systems have capacity to handle a surge of COVID-19 patients through temporary expansion sites.

Removing barriers for physicians, nurses and other clinicians to be readily hired from the community or other states to rapidly expand the workforce.

Increasing access to telehealth in Medicare to ensure patients can access physicians and other clinicians while keeping them safe at home.

Expanding in-place testing to allow for more testing at home or in community settings.

Relieving some paperwork requirements.
Note: These are federal guidelines, and putting them into practice will vary state by state.
What Do The CMS Waivers Mean for Skilled Nursing?
Here's how several of the new waivers will affect Skilled Nursing communities:
Expanding Workforce
To address staffing shortages, CMS is waiving certain requirements to allow communities to temporarily employ people who have the requisite skills but may not have completed certain training or certification requirements.
Temporary Expansion Sites
CMS is allowing non-Skilled Nursing buildings to be used to support isolation processes. The new waivers also allow other rooms within a Skilled Nursing facility to be used as isolation areas, like activity rooms, conference rooms, gyms and dining rooms. Keep in mind, however, that these waivers can only be applied in accordance with the state's emergency preparedness plans, so this may vary state to state.
While the ultimate goal is to keep COVID-19 out of the community, these measures allow for better separation of possible COVID-19 positive residents, helping to reduce the transmission of the disease. It also creates more space in a community to care for COVID-19 residents who are being discharged from the hospital.
If you need help outfitting your temporary expansion sites, contact your account manager for assistance, or browse essential products for your community.
Resident Transfer
In these Medicare and Medicaid waivers, CMS is now allowing Long Term Care facilities to transfer residents to another community to cohort COVID-19 positive or negative residents. The resident may stay at his or her own community or transfer to a sister community for safety.
ESRD (End-Stage Renal Disease) Care
CMS is also allowing for on-site dialysis in Skilled Nursing communities. By offering dialysis in the community, it eliminates the need for residents to leave the building. Dialysis centers bring their own staff, equipment and supplies, so communities need to quickly designate space for the dialysis to take place.
Expanded Telehealth Options
The new waivers allow for more telehealth options for residents. Providers are using tablets, video calls and other tech to connect physicians to residents. In order to provide these options, ensure you have the right tablets and accessories. If you have questions about quickly ramping up your technology, contact our technology solutions team.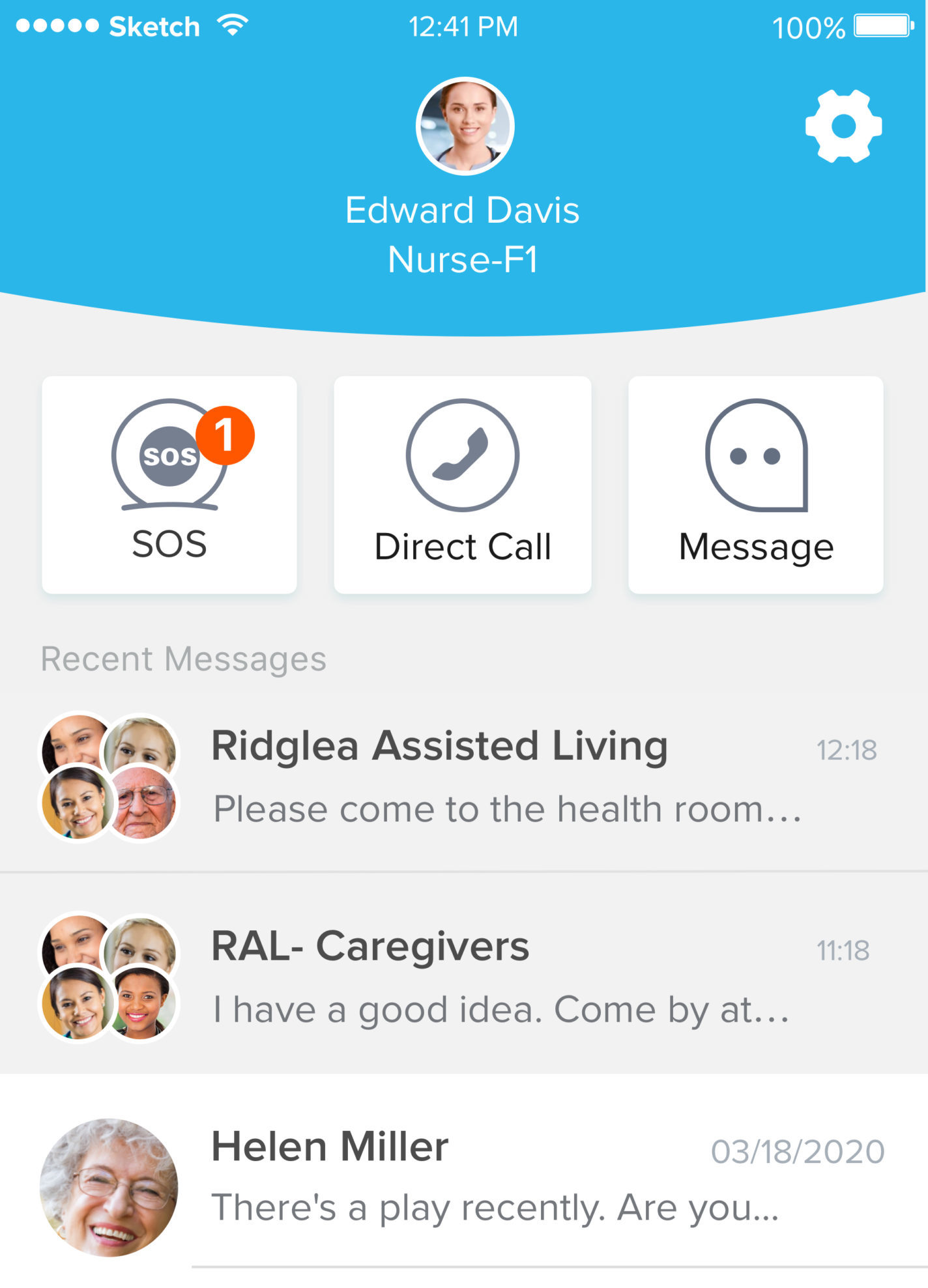 Accessing Medicare Benefits
As part of the Medicare waivers, CMS is dropping the 3-day prior hospitalization requirement, meaning patients with Medicare who are hospitalized won't need to stay three nights before they qualify for Skilled Nursing care. CMS is also allowing the renewal of Skilled Nursing care coverage without first starting a new benefit period. This means physicians can place someone on Medicare who wasn't on it before or who has exhausted Medicare benefits. However, there are caveats to this waiver, so we recommend you review the details closely. 
What Do The CMS Waivers Mean for Assisted Living?
Assisted Living communities may be indirectly impacted by the CMS waivers. While they are not Medicare-certified providers of care, they do coordinate services on behalf of their residents in many states. Here's how the waivers may affect Assisted Living communities:
Telehealth for Higher Acuity Residents
Many Assisted Living communities may not have on-site medical staff that can provide care to residents who need more care. But to help prevent the spread of COVID-19, residents with higher acuity needs might remain in Assisted Living. Assisted Living communities can rely on a home health agency or telehealth to help residents receive the care they need. Depending on the acuity level, care needed and state regulations, a physician will decide whether a resident may remain in Assisted Living. 
Medicare Beneficiaries
The new waivers may allow residents to use more of their Medicare benefits while remaining at home in Assisted Living. However, beneficiaries must still receive care from Medicare-certified care clinicians. These clinicians could be provided by a physician or home health agency.   
If an Assisted Living community is providing healthcare, CDC guidance should be followed to protect staff and residents. Ensure your staff knows and follows PPE best practices when caring for residents.