The outbreak of the novel coronavirus, COVID-19, presents an ongoing challenge for Senior Living providers everywhere. With the health and well-being of your residents at stake, it is important to examine how you approach infection prevention in your communities.
While you should always follow best practices for infection prevention, our experts are always searching for new ways to prevent and control infections in a safe and cost-effective manner. After extensive analysis and clinician feedback, we are now recommending the EvaClean System to our customers.
What is EvaClean?
EvaClean is a revolutionary new tool that disinfects and sanitizes more efficiently than ever before. The system includes a touchless, battery-powered Protexus electrostatic sprayer and EPA-registered dissolvable tablets, PurTabs. The spray emitted from the electrostatic sprayer is incredibly useful at sanitizing soft surfaces and at disinfecting virtually any hard surface, killing even the toughest microorganisms.
Its ability to wrap around smaller objects allows it to more effectively coat hard-to-reach areas, providing three times more surface coverage than traditional disinfection methods while reducing time and labor costs by 50% or more!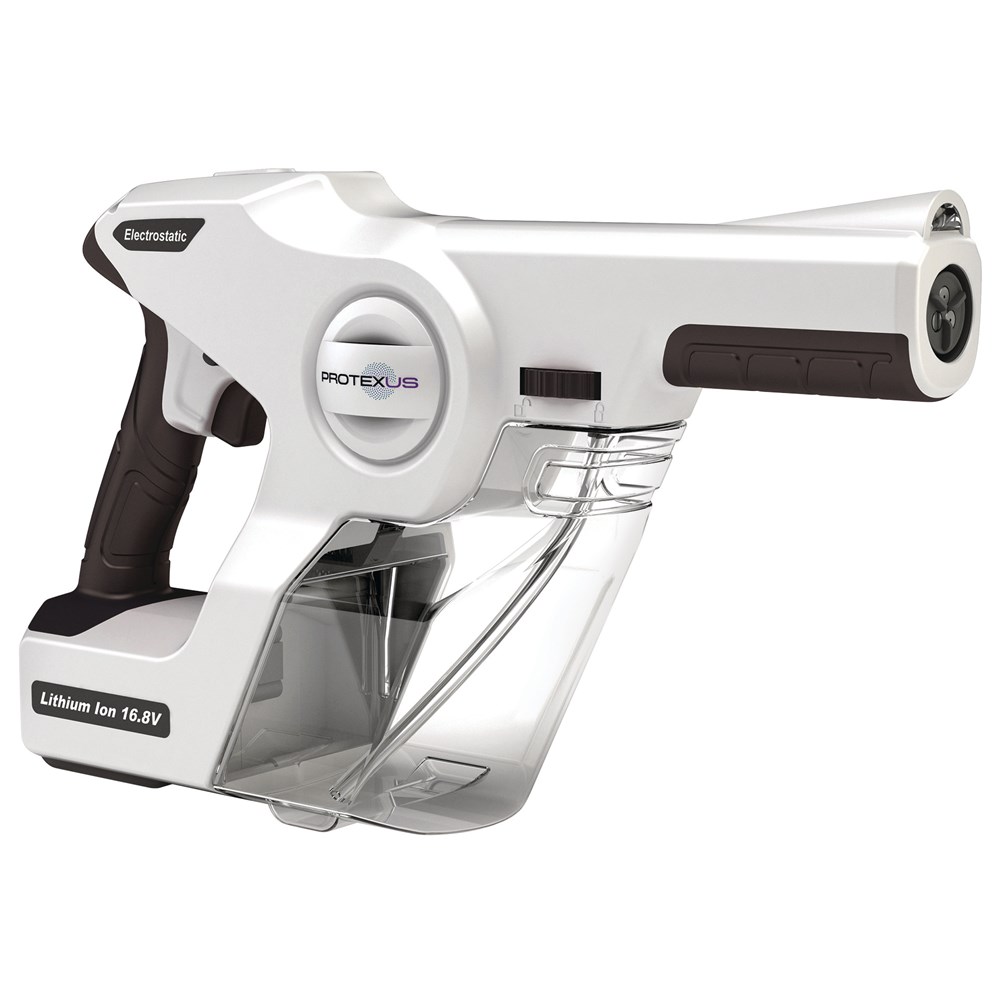 What are PurTabs?
PurTabs are the dissolvable tablets used with the EvaClean electrostatic sprayer. They are pH neutral and release hypochlorous acid when dissolved in water. They disinfect just as effectively as bleach with over thirty kill claims, including Norovirus and C. diff, but are less harmful to humans and surfaces. And they have proven to be stable and effective – they can be mixed with water and will maintain their effectiveness for up to 3 days when stored in a sealed container.
​
What is Pur:One?
Pur:One is a separate tablet that combines the disinfectant capability of PurTabs with an added surfactant to clean. Like PurTabs, they are dissolved in water, but are intended to be applied via spray bottle, mop bucket and microfiber mops and cloths, not the Protexus electrostatic sprayer. Pur:One can be used to clean and disinfect high-touch surfaces, and its neutral chemistry makes it ideal for use on floors as well.
So What's the Difference Between PurTabs and Pur:One Tablets?
PurTabs are for disinfecting only and are applied with the electrostatic sprayer. Pur:One cleans and disinfects surfaces, but is applied with traditional cleaning supplies.
How Can EvaClean Help with COVID-19?
Both PurTabs and Pur:One tabs are on the EPA List N, which means they meet the EPA's criteria for use against SARS-CoV-2, the virus that causes COVID-19.  And with just a 1 minute dwell time, they offer one of the fastest kill times against this powerful virus.
See the EvaClean System in Action at the Gables at Winchester Assisted Living Community
The combination of Pur:One for cleaning and disinfecting, and PurTabs and the Protexus electrostatic sprayers for enhanced disinfection makes the Evaclean system an easy to use and highly effective tool in your battle against COVID-19. Find your EvaClean solution today.