In the past, bladder scanners were thought of as an expensive piece of equipment that only assesses urinary incontinence. They were viewed as difficult to use, undependable and inaccurate. Thus, they were rarely taken out of the closet, only to collect dust. But times have changed. As bladder scanner technology has improved and our knowledge has expanded, bladder scanners have gone from being an expensive dust collector to an essential tool to help residents suffering from urinary incontinence-related issues in communities everywhere.
About the Expert
With more than eight years of experience in the Long Term Care industry, Direct Supply Clinical Product Consultant Renae Buyeske helps providers select clinical equipment and products that meet their resident care needs. Today she is sharing information that can help you select the right bladder scanner for your community. Read on for some of Renae's tips.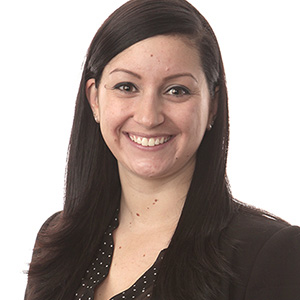 Why Use a Bladder Scanner?
Today, bladder scanners are vital in helping communities understand urinary incontinence in older adults. Not only that, they are helping us understand more than simply "does my resident need to use the bathroom?" Successfully using bladder scanners may help communities and residents in many ways:
Enhance urinary incontinence treatment for elderly residents

Manage incontinence care while avoiding the use of catheterization

Save staff time and money by reducing urinary incontinence episodes

   

Assess toileting patterns and create toileting schedules for residents

Increase resident quality of life and participation in activities

Help as a part of a fall management program as well as a skin integrity program

Avoid re-hospitalizations that can be caused by falls
If any of the above sound like something your community is working on, a bladder scanner might help provide a significant positive impact.   
If the decision at this point is that a bladder scanner would benefit your community, the next big question comes into play: "Which one do I buy?" With many options out there, it's easy to get lost in a sea of information regarding what you really need in a scanner. Here are four key areas to consider prior to making a purchase.
1. Emphasize Accuracy
Find the Right Accuracy Rating
The average scanner has an accuracy rating of ± 15% + 15 mL. Look for something similar or better for optimal results.
More Transducers, More Accuracy
Most scanner probes use a single transducer – a single narrow beam of ultrasound energy – to measure the bladder. If the probe has one transducer, choose a unit that features a live scan mode to more easily search for the bladder, or select a probe that has more transducers. The more transducers, the more accurate the probe will be in locating the bladder.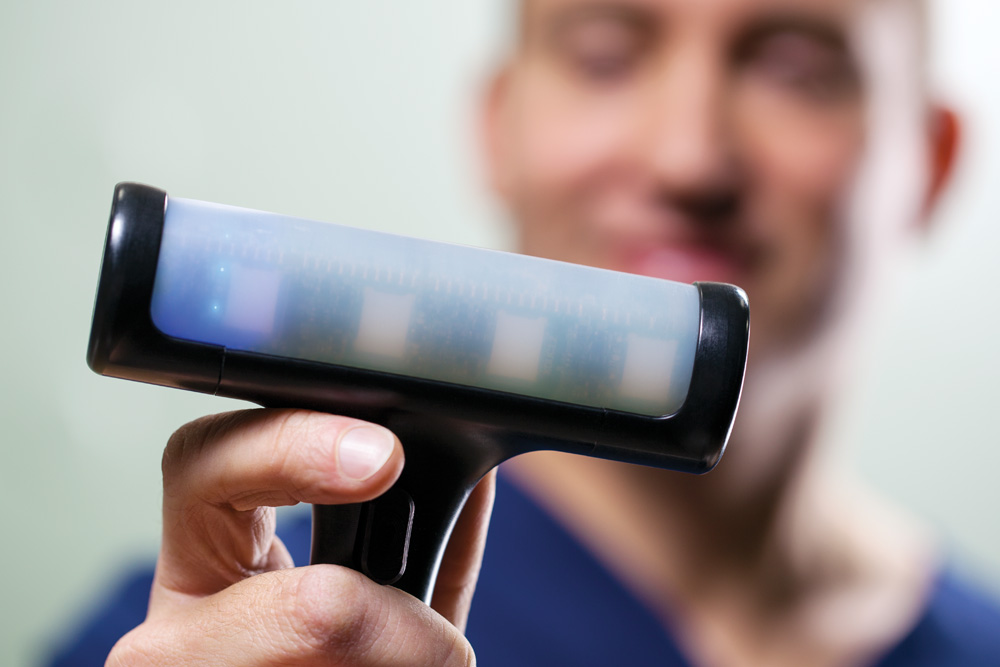 2. Promote Ease of Use
Clear User Interface
Look for a unit with a simple user interface. Units that have large, easy-to-read numbers and less extra data tend to be easier for staff to interpret.
Easy Setup
Some scanners require resident setup prior to being used. This includes selecting modes such as male/female or noting if a female resident has had a hysterectomy. Decide what setup parameters are important to your building and find a unit that meets those needs. In some cases, less is more to avoid confusion and a lengthy setup prior to scanning.
Low to No Maintenance
Calibration is important to think about for any piece of owned equipment. Look for a self-calibrating unit or one that does not require yearly calibration. In doing so, you'll avoid spending time and money to check a unit that might already be in perfect working condition.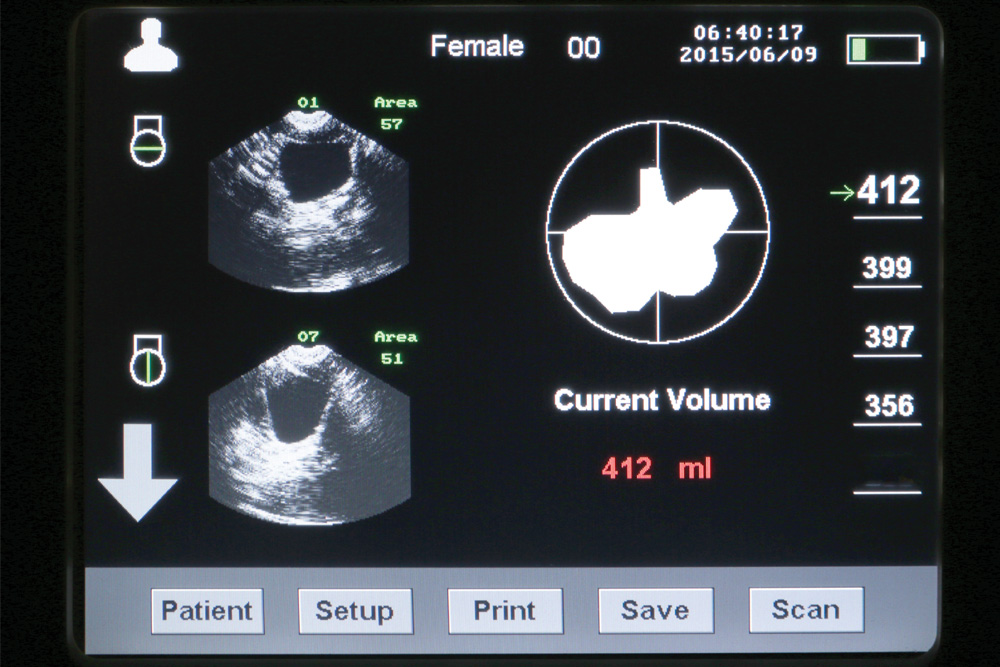 3. Don't Forget About Durability
Protect the Probe
In most cases, the probe is the most delicate and expensive piece to replace. Think about picking a unit with a probe that offers a comfortable grip and increased durability to withstand drops or damage.
Probe-Drop Tests
Ask the manufacturer if probe-drop test results are available and if the unit you're considering has been tested against the drop-test requirements of IEC 60601-1 Section 15.3.4.1. Use this to compare to other brands. A probe that can withstand drops while maintaining accuracy will help save you money in the long run by avoiding replacement costs.
Warranty Information
Warranty also is important. Make sure the warranty covers probe manufacturing defects as well – some warranties only cover the probe for a portion of that window. Also, think about extended warranty packages to protect the unit and probe for a longer period of time.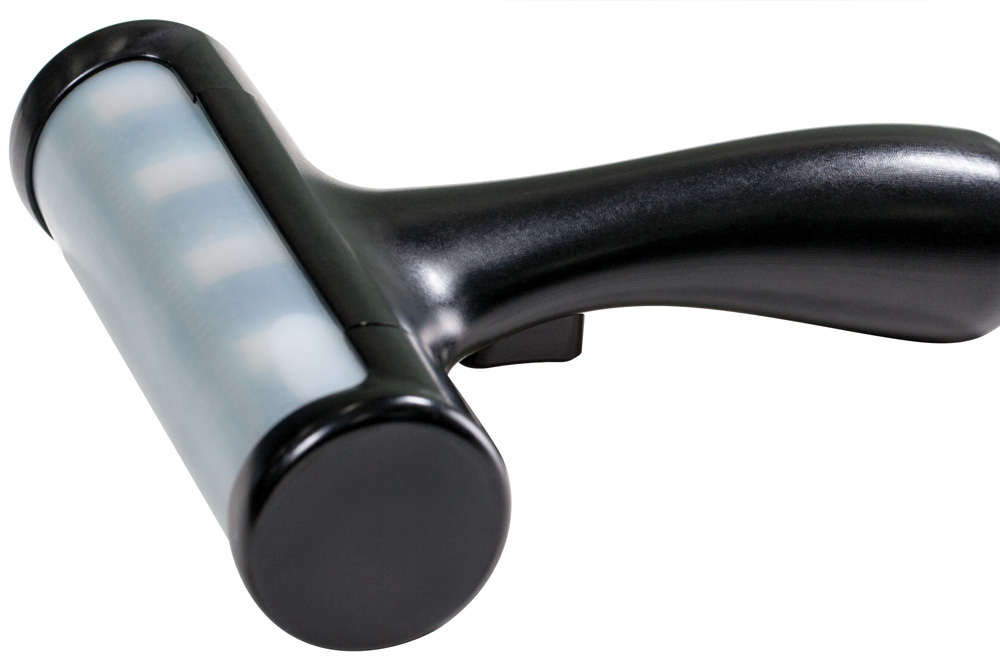 4. Implement Best Practices for Infection Control
Frequent Cleanings
Bladder scanners should be cleaned and disinfected between every use. Check for units that can be cleaned easily and comply with your equipment maintenance guidelines.
Go Wireless
If you have designated infection control rooms or wings, your best choice may be a unit that offers wireless probe technology; this allows the unit and stand to be left in the hallway and only the scanner probe to enter the room, for significantly easier cleaning and disinfecting.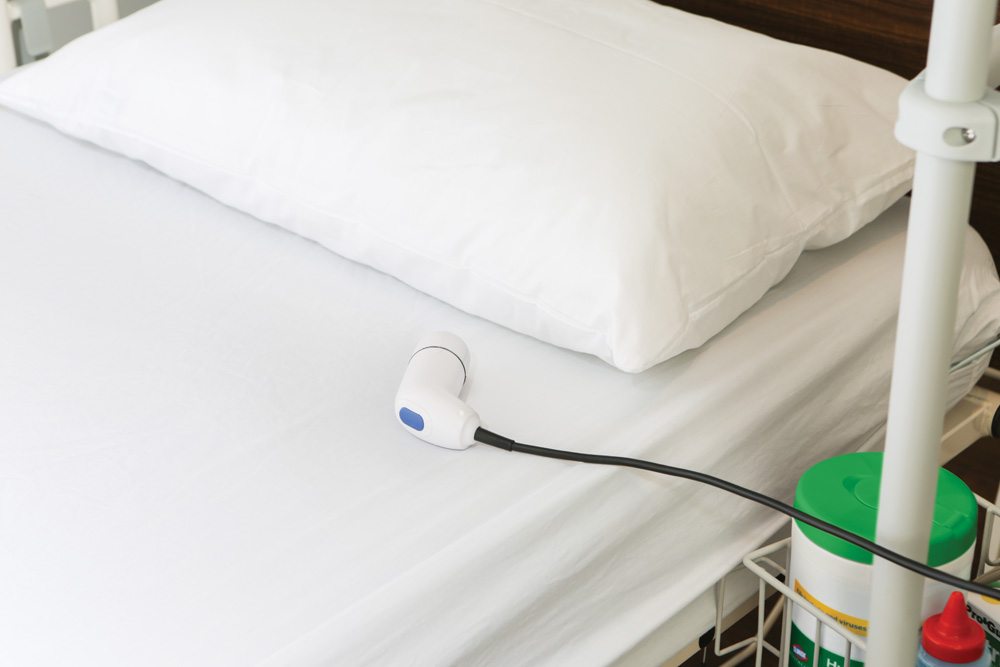 CONCLUSION:
Picking the right bladder scanner for your community can be challenging. Determine what features are most important to you, your staff and residents and ask vendors for comparison charts calling out those specific details. This will allow you to quickly, easily and confidently narrow down your choices. As with most large equipment, remember to ask for trials or demos, as they can be a great resource for you to engage in hands-on experience with the product before committing to a large purchase. 
Feel free to compare our bladder scanners online to get started in your search. If you have any additional questions or want to learn more, contact Direct Supply today to set up a consultation – we're happy to help!