Insights from
Direct Supply
Partners: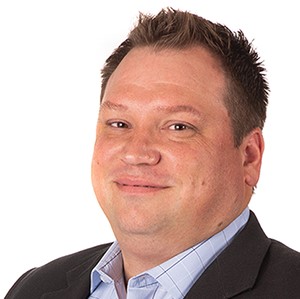 Christian Buesing
Director of Operations – Technology Solutions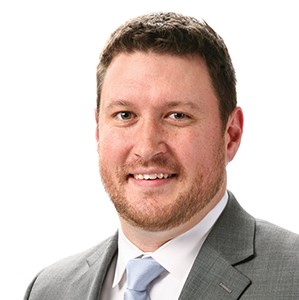 James Jansen
Product Manager –
Tech & Electronics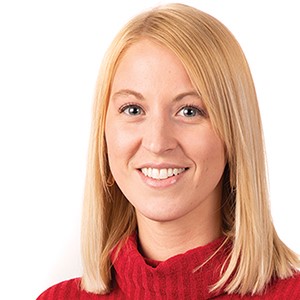 Calie Blanke
Marketing Manager
Senior Living Technology Solutions for COVID-19
The COVID-19 pandemic has made clear the need to overhaul technology capabilities in Senior Living communities everywhere. The next wave of senior care's tech evolution will encompass what the pandemic highlighted: a need for senior housing technologies that enhance residents' physical safety and holistic well-being as well as improve staff efficiencies.
As we explore Senior Living technology solutions for COVID-19, it's important to remember the foundation to all technology advancements: reliable Wi-Fi. The ability to call friends and loved ones, to speak to doctors and facility staff via reliable Internet connection can no longer be an afterthought.
The COVID-19 Pandemic's Influence on Senior Living Funding
As state and local governments aim to make investments in our healthcare systems, addressing issues we have seen customers face, like wireless connectivity, workforce retention, indoor air quality, dignified monitoring and more, will be imperative to ensure a robust long-term care infrastructure capable of meeting the demands of the 21st century healthcare industry.
We had huge funding wins in 2020 adding up to $15 billion dollars in financial aid. While much of that money was needed to keep senior care operators afloat, with additional funding coming in 2022 and beyond through the Build Back Better Act and Infrastructure Bill, it will be critical to make strategic investments to adapt to the future demands of senior care.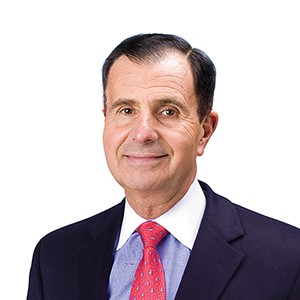 Bob Hillis
Founder & CEO of Direct Supply
"If we offer only what we were doing before the pandemic, we will become irrelevant. We have to address fear directly and forcefully by supporting residents, patients and families in new ways."
New Healthcare Technology Complicates Wi-Fi Requirements
Wi-Fi became a selling point during the pandemic, and it's unlikely its importance will ever be overlooked again. Wi-Fi can easily become a limiting factor if video calling or other communication is needed but bandwidth and signal strength are easily overburdened. A well-built Wi-Fi system can accommodate high traffic and provide fast connection.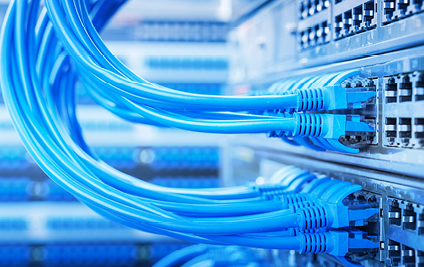 Having a properly designed Wi-Fi system is critical to getting technologies to communicate and connect reliably.
The number of devices connected to an access point can determine the quality of a Wi-Fi connection, and more devices than ever before are entering these Senior Living spaces. 
To support resident communication, it's best to consider where more access points might be needed. For example, dining spaces might need additional coverage to cope with competing resident and staff devices as well as Wi-Fi enabled healthcare technology. Ensure residents have a clean, fast Wi-Fi connection in their rooms for communicating with family members.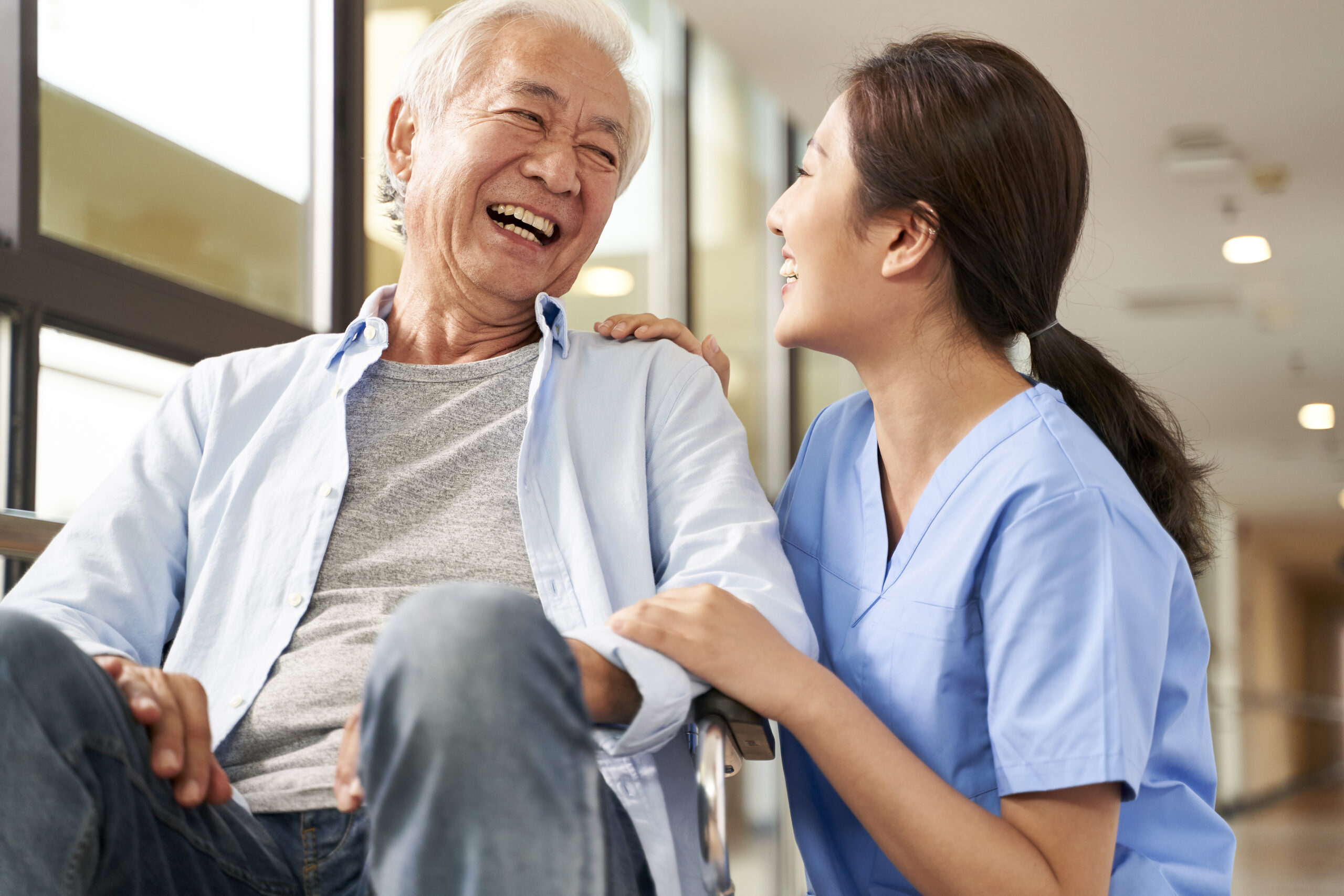 Fall Prevention Using Technology
for Senior Living 
Once your Wi-Fi is in a good place, you can start strategizing what solutions may be a good fit for your community to solve challenges affecting your residents and staff members. One common challenge in senior care is preventing falls. Falls in Memory Care communities increased by a staggering 20% in the beginning of the pandemic.1
These falls also occur in
Assisted Living
and
Independent Living
communities. They can be upsetting and dangerous, but new technology is making them avoidable and getting residents help faster.
SafelyYou, a
real time
, AI-enabled technology system,
detects falls for consented individuals living with dementia and has shown up to a 40% reduction in falls and up to an 80% reduction in emergency room visits. SafelyYou can also provide strong financial outcomes.
2,3
Length of stay has been a challenge for our customers that increased even more during the COVID-19 pandemic. In a recent study, SafelyYou doubled a community's length of stay for long-term Memory Care residents. This can result in an additional $100,000 in revenue in just six months (where communities charged $7,000 per month for a 30-bed memory care unit). 4
SafelyYou is focused on alerting staff when falls occur and helping establish fall patterns. Recording fall times and conditions as a part of a resident's health information helps staff better anticipate factors that cause falls creating person-centered strategies going forward. 
Senior Living Technology for Insights with Real-Time Location Systems (RTLS)
Another approach to creating a safer, more efficient and well-connected community is real-time location systems (RTLS), which are gaining popularity with the current staffing shortage in senior living communities. These wearable devices indicate where residents and staff are or have been, making them ideal for contact tracing and tracking resident and staff interactions.  
CenTrak and Direct Supply have partnered for one such RTLS, specifically designed for senior living communities: TruView. CenTrak's TruView allows communities to combine multiple systems, like emergency call and wander management, into one efficient and cost-effective platform. Another step towards full digital transformation, this technology gives you full visibility into your community and greatly increases staff efficiency. 
Discover other technology for Senior Living including fall detection and wearable technology.
Senior Housing Technology for Infection Prevention 
A tech-focused approach to indoor air quality control via Needlepoint Bipolar Ionization or UV light has captured the imagination of Senior Living technology professionals. The industry is grappling with the idea of cleaning and providing high-quality air in both private and common spaces. 
With Needlepoint Bipolar Ionization you're able to get clean, high-quality air flowing throughout buildings. Ensure safer air quality in public health settings with this technology that inactivates 99.9% of SARS-CoV-2 in 30 minutes.5 Air quality has become a top concern because of COVID-19, and that's not going to change. 
Caring for the air quality metrics of a community (including resident rooms and common spaces) is vital to creating safer living environments, which goes hand-in-hand with increasing census. UV-C additions to your HVAC system, which can directly attack pathogens, is trending as an additional technology being deployed to reduce the spread of infectious diseases. 
Senior Living Technology Trends 
When it comes to Senior Living industry trends, more designs are incorporating technology to ensure communities are ready for the future of care. Staying up to date on next-gen technology has many benefits, including staff efficiency, resident safety and marketability. There are a variety of products and solutions to consider for each room type in your community.
Technology plays a significant role in how prospective residents manage their day-to-day activities, healthcare management and social engagement. The United States Census Bureau says about 10,000 Baby Boomers turn age 65 every day. By 2030, the entire generation will reach this age. Baby Boomers will demand environments that are technologically enabled. They currently have more access to the outside world through technology than previous generations, and they will want to keep that access when they move into a Senior Living community.
Due to the pandemic, we have seen the right foundational healthcare technology help improve operations and maximize quality in resident care. Our experts have curated a list of some of our favorite technology systems used in Senior Living design that we saw meet the following needs in 2021:
Top Learning to Increase Staff Efficiency 

As the most simplified EMR connectivity solution in Senior Living, DS smart® technology saves time by allowing caregivers to instantly capture, protect and share data to EMR-connected equipment, such as wireless vital signs monitors and scales – making it the top solution in tech that improves efficiency. 
With an aging population and staffing shortages, robotics is an up-and-coming solution. Technology can be used to fill gaps in staffing, like moving food between your kitchen and dining room. Food running can be done automatically using a robotic carrier. Staff in the kitchen can put food on the device and staff within the dining room can take it from the device and serve it to the residents. These futuristic technologies and robotics, a different caliber of dining staff, cut costs and dramatically reduce the burden on staff. 
Digital ordering, through kiosks, tablet or mobile devices, can also help with staff efficiency in the dining room. 
Get more tips on tech for each room of your Senior Living Community. 
Top Learning to Improve Safety for Residents and Staff 
Communities have opened back up with a heightened need for understanding and managing visitors to their facility in addition to people's movements within their facility. Electronic visitor management and thermal temperature screening solutions have quickly become must-have technology to assist with the flow of visitors and guests.
Optimize your dining and gathering spaces to create staff efficiencies. Starting with the front desk, be sure to equip your staff with appropriate electronics to create efficiencies. Real-time locating systems (RTLS) allow visitors to pick up a badge at the front desk that only gives them access to pre-determined areas of the facility. RTLS also help determine where a person has gone in the facility, and therefore, who they have interacted with for contact tracing and sanitizing procedures. Knowing which rooms individuals have been in and with whom they've been in contact with can help minimize cleaning costs and processes.
Passive sanitation technology, such as far-UVC lighting, is not damaging to human skin, yet will kill germs on hard surfaces. In high-traffic areas like a reception desk, these lights are constantly working to ensure safety at a low cost.
Learn more about designing care environments that are optimized for staff safety and efficiency.
¹
20% increase based on comparison of two four-week periods, one before COVID-19 and one when COVID-19 distancing protocols were in effect. Data based on detected falls in 23 communities using the SafelyYou solution.
2Aggregated data from facilities prior to and after implementing the SafelyYou solution during a 32 week period in 2019-2020. Individual and community results will vary based on a variety of factors.
3Xiong GL, Bayen E, Nickels S, et al. Real-time video detection of falls in dementia care facility and reduced emergency care. Am J Manag Care. 2019;25(7):314-315.
4$100,000 in revenue for a 30-bed memory care unit in only six months if charging $7,000 per month for memory care. Includes the following assumptions: 68% starting occupancy, 480-day average length of stay before SafelyYou, 85% opt-in with SafelyYou, 3-month average ramp-time with SafelyYou, and no additional investments in quality of care.
5Inactivation results based on sensitivity testing conducted by an independent third-party testing laboratory using control chambers. Multiple data points are used to formulate performance validation statements. The technology is used in a wide range of applications across diverse environmental conditions. Results in non-lab environments will vary; clients should evaluate their individual application and environmental conditions when making an assessment regarding the technology's potential benefits.