​As buildings start to reopen to guests and other visitors, ensuring the safety of your residents and staff has never been more important and is one of the top Senior Living technology trends. 
Prior to COVID-19, many Senior Living communities were starting to evaluate enhanced security systems as the technology improvements, coupled with decreasing prices, made this type of technology for Senior Living facilities more within reach. COVID-19 has added to the list of requirements:
Temperature scanners with COVID-19 screening questions

Remote door locking and release to minimize risk of exposure for staff

Contactless badge, fob or mobile app readers to unlock doors

Added internal and external door locations to help control the flow of people beyond just building entry – now potentially by wing or designated area based on resident health conditions

More demands of staff time to care for residents and follow new procedures, coupled with reduced staffing levels
If ever there was a time to look to technology to help provide a solution, it is now. Fortunately, modern security technology can help with these new Senior Living industry challenges and support your infection prevention measures. Let's take a look at a few of these solutions and how they are helping Senior Living operators.
Explore tips to help you make the case for senior tech and maximize your 2021 technology budget. ​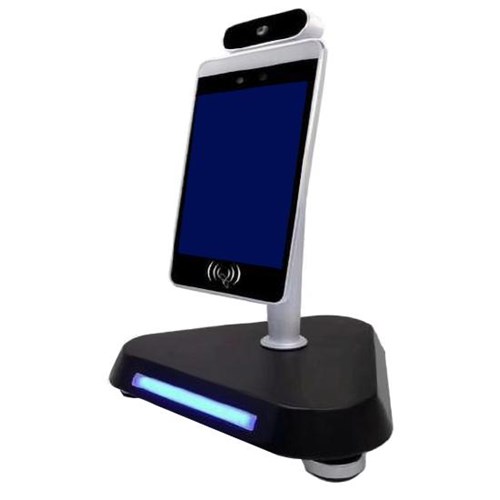 Main Entry
The main entry is the frontline of your building. When guests first enter your building, capture their temperature and screening question responses as your first security checkpoint. Thermal temperature scanners¹ are an easy way to accomplish this. 
Some solutions can even be placed inside a vestibule to control door locking, so in the case of a failed temperature scan or screening question response, the door will remain locked to prevent potential infection spread. If you'd like guests to have a printed badge to indicate they passed the screening requirements, some temperature scanners include this functionality. 
Additionally, intercom solutions are a good idea to control traffic flow remotely, while badge or fob readers, which can be integrated to temperature scanners or intercom systems, can open doors without the need for touching a keypad or lock. 
Readers can also be covered with plastic coverings that remind users to wash their hands while still allowing for badge or fob access. Some of the most advanced systems also allow users to open doors using their smartphone via app or Bluetooth technology, depending on who is coming through the door.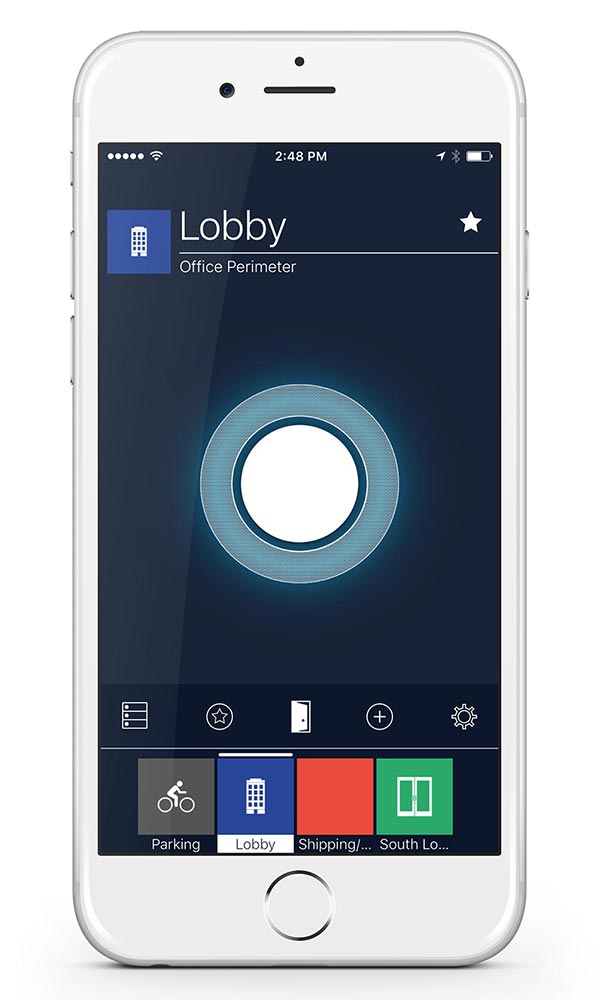 Interior Doors
Keypads have long provided basic door control for Senior Living communities at interior doors. But more contactless technology is available today than ever before to turn your keypad into an infection prevention piece of technology. This is especially important for COVID-19 wings or a portion of the building with high-risk requirements. 
Consider upgrading to contactless readers, which also can allow or deny access based on a person's need to be in a specific area. Every badge or fob read is recorded for contact tracing or other record-keeping needs.
Explore more tips for using Senior Living technology during COVID-19 to help maintain health and safety in your community. 
Staff and Resident Room Doors
The same system used to secure the entryway and interior doors can also be added to back-of-house spaces to simplify access. These systems make it easy to remotely view who is accessing doors and change permissions at any time.
For doors where you can't run wires, digital door-locking systems, like wireless hotel-style locks, can help secure these areas. Wireless locks can also provide an audit trail of who has accessed a resident room and when, offering added security in situations where tracking is important.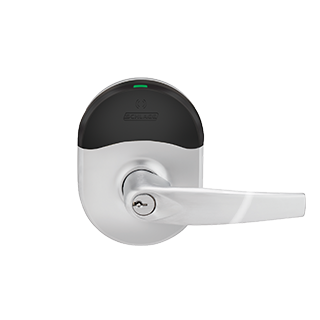 Exterior Doors
New systems allow you to receive "door propped" or "door forced open" alerts in real time so you can help prevent elopement situations and control who is entering the building. Combined with a credentialing system or a wander management system, these alerts can help keep you informed about what's happening at every door so staff can respond appropriately.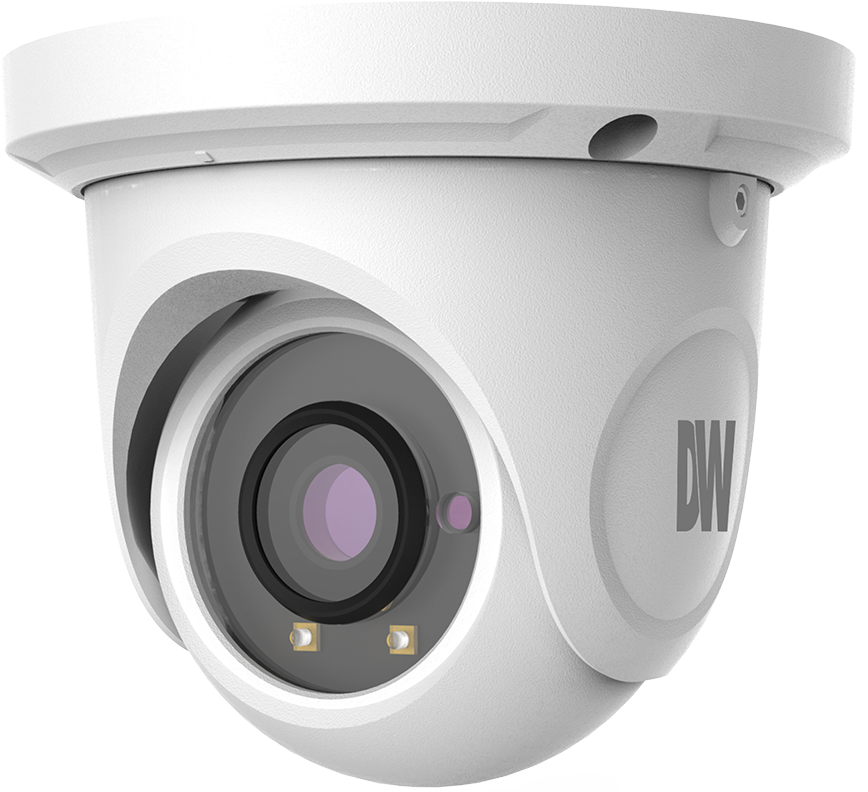 Campus-Wide Monitoring
Get a view of all activity with a video surveillance system. From simple imaging to advanced facial and fall recognition analytics, see what's going on in real time from any connected device. With networked video recorders (NVRs), you can even see and search for events that happened in the past. 
Or consider combining a video system with an electronic access control system to provide video verification of credential use. When looking for a video surveillance system, consider:
Commercial-grade solutions instead of residential or "off-the-shelf" solutions to guarantee high quality, clear picture images

Wired cameras instead of wireless cameras to reduce stress on your Wi-Fi network and greatly improve reliability for critical post-event discovery

Not only covering doors and hallways, but high-risk areas, such as medication rooms, kitchens, or even a view looking toward your building to help identify where residents may have gone in an elopement situation
Do you know whether your access control systems are installed correctly? Learn how you can ensure everything is working properly.
Other Security Options
As buildings open up, wander management and real-time location systems (RTLS) have resident-specific door locking options based on resident care needs. Combined with some of the solutions discussed, Direct Supply can help you with a comprehensive security solution for your community and residents' specific needs.
Learn how real-time location systems can help boost safety and efficiency.
Thermal temperature scanners, electronic access control, digital door locking and video surveillance solutions can all provide exceptional door security and help bolster your security plan while ultimately creating a safer environment for your staff, residents and visitors. 
Direct Supply offers a variety of senior care technology solutions that can help you keep your community secure. See how Senior Living technology solutions can help you solve top challenges, or learn more about our Senior Living technology services. ​To schedule a free consultation or speak to one of our Senior Living tech experts, fill out the form below.
¹This is not a medical device. Statements regarding this temperature device have not been evaluated by the FDA. This temperature device should not be solely or primarily relied upon to diagnose or exclude a diagnosis of COVID-19, or any other disease or health condition. Elevated body temperature in the context of use should be confirmed with secondary evaluation methods.