When it comes to technology for Senior Living, there is an array of products and designs that boost safety, efficiency and marketability, and it can be a challenge to create the right technology solution for a particular community. For IntegraCare's Hunters Woods at Trails Edge, the right combination of unique technology design and state-of-the-art equipment was recognized with a 2019 McKnight's Senior Living Excellence in Technology Gold Award.
Working with Direct Supply and Atlantic Realty, IntegraCare created a forward-thinking, world-class safety solution. See how their technology ensures residents, guests and staff members are safe at all times:
Setting the Stage
Located in Reston, VA, Hunters Woods at Trails Edge is an innovative senior community that provides an active lifestyle for residents. With more than 300,000 square feet, the community offers four levels of care, including Independent Living, Assisted Living, Memory Care and Life Bridges, which provides care to higher-acuity residents. Centralized operations, like foodservice, administration, maintenance and housekeeping, serve all four levels of care.
In such a large building, monitoring all operational systems can be challenging, and IntegraCare needed superior safety and communications features to help differentiate this community.
In addition to improving safety, modern nurse call systems can improve your bottom line – learn how they can help your community.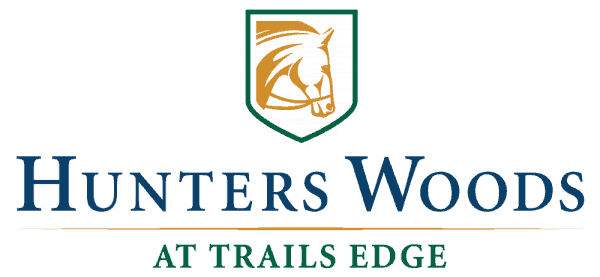 Innovative Solutions
Partnering with Direct Supply's technology designers, IntegraCare outfitted the building with eight different low-voltage systems, and the system integration sets it apart from other communities. Here's a peek into some of the innovative systems:
Electronic Access Control
Typically, Senior Living communities only install hardwired access control on exterior doors and common area doors. At Hunters Woods at Trails Edge, all 210 resident room doors feature hardwired access control. This limits the resident to only entering his or her room and allows the community to generate a report on-demand that includes the name of each person that enters and time of entry. Everyone, including caregivers, has to scan in, meaning staff and family members can closely monitor activity. This system is integrated with the wireless nurse call system as well.
Do you know whether your access control systems are installed correctly? Learn how you can make sure everything is working properly.
Power-Assist Door Opener
Another safety feature is the power-assist door opener option for resident room doors. This system helps prevent falls by allowing residents with mobility challenges enter their rooms more easily. Residents with walkers and wheelchairs often struggle to open a traditional door, but the power-assist door opener eliminates the need for residents to scan their fob, push the lever and open the door. Instead, they can use a push-button remote to unlock the door and open it.
Fire Detection and Alarm System
The fire detection and alarm system is also integrated with the electric locking hardware and the wireless nurse call system. Staff and caregivers can receive specific notifications from the fire detection and alarm system directly on their smartphones. In the event of an emergency, the electric locks will release, allowing fire safety personnel to access the resident rooms.
Advanced Wander Management System
The wireless nurse call system also integrates with the advanced wander management system, which helps keep residents at risk of eloping safer. Whenever there is a possible elopement, staff is notified with the name, location and time on their smartphones, helping caregivers quickly respond.
Intercom
The intercom is also integrated with the wireless nurse call system. If someone hits the intercom button after hours when the receptionist is off duty, on-duty staff receives a notification on their smartphone.
Door Sensors
A few of the rarely used emergency exit doors, like an exterior stairwell door, feature universal transmitters that are integrated with the wireless nurse call system. Whenever one of those doors is opened, staff members are alerted on their smartphone, providing an extra layer of security. 
The integration of these technology systems provides the highest level of safety and convenience for residents while reducing the burden on staff and decreasing the response time, ultimately keeping residents safer and staff happier.
Plus, prospective residents' families can see the obvious benefit to the state-of-the-art safety measures. With detailed reports on who entered the resident's room, real-time data to facilitate faster staff response times and the option of power-assist door openers, this building provides excellent peace of mind for families.
Learn more about Hunter Woods at Trails Edge's award, or see how Direct Supply can help with all of your technology needs.