As we transition into a post-COVID-19 world, we recognize many residents of Senior Living facilities as well as staff members will struggle to stay safe, healthy and content. That's why our experts created this list of tips for using Senior Living technology to help you keep morale up and maintain safety at your Senior Living community.
Monitor Viral Transmissions and Resident Movements
Closely monitoring residents and staff can help reduce the amount of infectious disease transmissions and keep residents safer. Here are a few solutions that can help you keep tabs:
New Falls Prevention Solution:
SafelyYou
During the pandemic, there was a 20% increase in falls1 for Memory Care residents, as many residents spent more time alone and unsupervised. Memory Care patients already fall twice as often as seniors without dementia, so moving forward fall prevention is vital to any Senior Living community's health and safety practices.
SafelyYou, an artificial intelligence-enabled camera system, can help solve this problem. It detects falls of individuals with dementia in real time. Communities that have piloted SafelyYou have seen up to 40% fewer falls and up to a 80% reduction in fall-related ER visits. SafelyYou can also help reduce insurance premium costs, increase staff efficiency when responding to falls and reduce out-of-pocket health expenses for families.2 
Once the SafelyYou system detects a fall, it notifies care staff, who can view the video immediately after the fall. Viewing the recordings can help caregivers make adjustments to help prevent falls in the future.
Learn more about how SafelyYou can help you prevent falls.
Real-Time Location Systems:
CenTrak's TruView™ Solution
If a resident or staff member contracts an infectious disease, would you know who they came in contact with and which portions of your community they visited? Could you use help understanding how long it takes staff to deliver care and what type of care is needed for unscheduled resident emergency calls? Real-time location systems (RTLS) can help with answers to these and other care and operational challenges facing your communities, all while reducing the burden of technology use for staff. Additionally, these systems enable residents and staff to call for help when needed – while reducing time spent searching for critical care equipment – by keeping track of equipment location throughout your community.
CenTrak's new TruView
™
solution, the first cost-effective, passive RTLS designed specifically for the needs of Senior Living, will allow you and your staff to put robust contact tracing, ADL tracking, security and infection control processes in place.
Contact us
to learn more about this innovative technology.
Temperature Sensing:


Direct Supply, Goodview and More
Early, noninvasive detection of residents and staff with fevers can help reduce the spread of infections from COVID-19 to the common cold and flu. Infrared thermometers are a great way to achieve this, as they enable you to take the temperature of residents, staff and guests without making physical contact. New technology is also emerging in this space to provide remote temperature taking, such as thermal temperature scanning kiosks.
Thermal temperature scanners3 detect a person's temperature without contact or need for human intervention. If an elevated temperature is detected, the device alerts the individual with audible and visual confirmation. This technology can help lower staffing expenses, reduce risk of exposure, provide immediate data for staff and demonstrate that safety is a top priority. As this technology continues to evolve, these temperature scanners can eventually be used to send alerts to mobile staff, lock a door or connect to a visitor management system for further screening questions if an elevated temperature is detected.
Keeping Your Community Healthy and Secure
One of the most notable ways to help protect resident health and safety is keeping track of who enters the building and reducing unnecessary visitors.
Visitor Management:
Brivo
Visitor management systems can allow you to screen guests, automate sign-in and sign-out procedures, print identifying badges and view visitor logs. These systems can often be quickly deployed, and in some instances, can be self-installed.
The Brivo Visitor Management system is a cost-effective solution that can be deployed quickly on any iPad to enable your community to automate the sign-in/sign-out experience, notify staff when visitors arrive and get reports of visitors to the community. Plus, it can be installed by facility staff. Contact us to learn more about this solution.
Nurse Call Deployments & Modifications
As communities move residents to isolation areas, which are often makeshift rooms in common spaces, their in-room nurse call devices typically don't go with them. If you are in need of a wireless nurse call solution for transitional areas of your community, we offer emergency kits that are essentially wireless nurse call in a box. If you already have a wireless system, find the additional pendants or pull cords you need during this time.
Some communities may find it helpful to augment the functionality of their systems to track staff rounding, or add door sensors with wireless keypads to monitor residents entering or leaving their rooms, specifically in Memory Care wings. Contact us to learn how you can add different sensors based on your staff and resident needs.
Smart Vitals Collection:
DS smart®
Today's leading software allows caregivers to take and record vital signs throughout their community in record-setting (and reliable) fashion. The DS smart solution from Direct Supply is compatible with a growing list of EMR providers along with wireless vital signs monitors and scales. Using the app, DS smart technology instantly uploads data from the device along with a time stamp for accurate, real-time results.
See if the DS smart solution is compatible with your equipment here.
Maintaining

Senior Living

Security:
Digital Watchdog, Brivo, Goodview and More
Managing who enters your facility is critical to ensure the safety of your staff and residents. Additionally, securing medical equipment now will help guarantee it is there when you need it. Access control, card readers and wireless lock systems can be easily deployed to help ensure only approved staff can enter the building or certain rooms. Special proximity and no-touch motion sense readers can also be deployed to help eliminate the spread of germs when accessing doors.
Intercom systems can allow your staff to video chat with visitors to screen them before remotely granting access. Additionally, video security systems can be installed throughout the interior or exterior of a building to monitor guests and keep track of potential intruders.
Our extensive product offering and nationwide installation services can help you deploy these systems in your building. Contact us for help choosing the best solution for your community.
Virtual Visits and Resident Engagement
Social distancing practices have made video calls and telehealth visits a normal part of life. Here are a few tips to help ensure your residents stay connected and engaged:
Commercial-Grade

Wi-Fi:
Aruba Networks
Due to the increased flexibility and convenience, family members may still want to video chat with their loved ones and any telehealth visits will require high-definition video, taxing your wireless network. Much can be done to quickly upgrade your Wi-Fi system to serve your organization's needs.
If you need help upgrading your Wi-Fi, our team can assist. We'll work with you to fully understand the current and future demands for connectivity and speed in your community. Connect with our team to learn more.
Avoiding Senior Living Isolation:
iN2L
One way to help mitigate feelings of isolation is through connected technology, which can engage the minds of residents to help them improve their cognitive function and increase satisfaction through social connectedness while still practicing physical distancing.
Consider the iN2L, which is an engagement platform offering person-centered, social, cognitive, spiritual and emotional content in the form of interactive videos and games. Find more details about this solution.
Another great option is the Notify Resident Engagement App, a new, soon-to-be-released software solution that connects residents to family members or staff, so they can be socially engaged and receive important notifications and updates. The software can be used on any smart device, such as a TV or tablet. Follow Direct Supply on LinkedIn or contact our team to sign up for our email list to receive updates on this solution and other upcoming releases.
Also consider devices such as the Amazon Echo Show and Facebook Portal, which allow residents to video chat with friends and family. These tools are a great way to help residents feel more connected.
From online games to hallway sing-alongs, find more ways to foster resident engagement during this time.
Telehealth
Telehealth offers convenience and increased connection to physicians. Telehealth and telemedicine use technology to offer virtual doctor visits and medical consultations. Residents can engage in a video call with a remote physician, and often the onsite nursing aide can assist in the assessment.
Connect with our team to learn more about changes to telehealth and what Senior Living-specific tech companies are doing to support these changes.
Remote

Workforce

Technology
As much of the country transitions to an at-home, remote or hybrid workforce, having the right computing and technology equipment is critical. Monitors, cables, laptops, webcams, printers and more are needed for success. Help your remote workforce continue to contribute at a high level with an array of technology that enables them to work.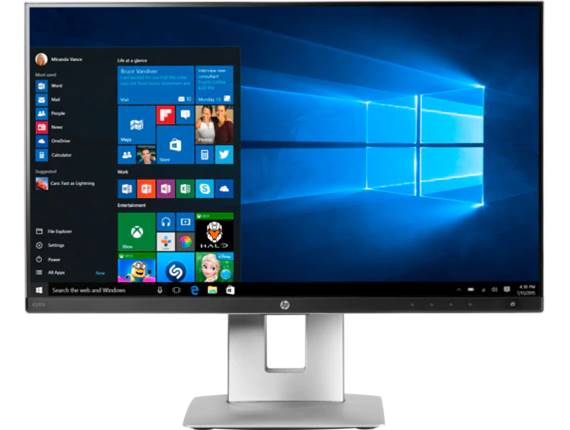 120% increase based on comparison of two four-week periods, one before COVID-19 and one when COVID-19 distancing protocols were in effect. Data based on detected falls in 23 communities using the SafelyYou solution.
2Aggregated data from facilities prior to and after implementing the SafelyYou solution during a 32 week period in 2019-2020. Individual and community results will vary based on a variety of factors.
3This is not a medical device. Statements regarding this temperature device have not been evaluated by the FDA. This temperature device should not be solely or primarily relied upon to diagnose or exclude a diagnosis of COVID-19, or any other disease or health condition. Elevated body temperature in the context of use should be confirmed with secondary evaluation methods.
In challenging times, Senior Living technology can help you keep your staff and residents safe and healthy. If you need help finding the right solution or have any questions, contact our team.