As Senior Living technology continues to evolve and safety becomes a top priority, more and more providers are implementing access control systems to keep their communities safe. In fact, the use of thesel systems is growing faster than either video surveillance or intruder alarms.1
Whether you're upgrading old building systems or installing more sophisticated and advanced access control systems (ACS), it's important to verify the system is installed and adjusted correctly, or it'll likely fail. This process is called commissioning, and it occurs throughout the entire duration of your project.
Today, requirements for testing access control systems are significantly more complex because of multisystem integrations and code changes. Senior Technology Designer Patrick Mahoney shares why the systems should be commissioned and what happens during the full commissioning of systems.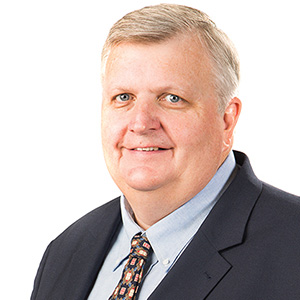 Patrick Mahoney
Senior Technology Designer
Why Commission Access Control Systems?
Commissioning ensures your systems are properly functioning, which reduces your liabilities. As part of the building's Life Safety systems, many systems are required to release doors upon activation of the fire detection and alarm system, so it's essential everything is working properly.
In addition to reducing liabilities, the advantages of commissioning ACS include:
Certainty that doors and gates operate as intended

Verification that electronic building systems are integrated to function properly

Assurance that patches and updates are applied and cybersecurity measures are functional
Ability to create operational training, policies and procedures for staff

Compliance with codes
7 Steps to Commissioning ACS
The extent of commissioning required for each project will be different depending on the owner's needs. When installing an access control system, it's the owner's responsibility to understand the functionality and develop a sequence of operations with the designer, installer and integrator. Given the liabilities associated with electronic safety and security (ESS) systems, it's a good idea to have a full evaluation of the systems' hardware and software to ensure the system meets all requirements.
The following steps may be included in full commissioning of ESS systems:
1. Commissioning Team
The first step is to designate an individual to lead the commissioning process. This person, called the commissioning authority, may be a member of the design team, an employee of the owner or an independent third party. After designating the commissioning authority, a commissioning team is selected, which can include a variety of design professionals, security experts, facility and construction managers as well as the owner. 
2. Owner's Project Requirements
Early in the design process, the team develops the initial owner's project requirements (OPR), which is a document stating the requirements for each door in the project as well as the building operator's objectives and expectations. It includes documentation for each system, special requirements and applicable codes.
3. Construction Documents
When incorporating access control systems into the construction documents, it's essential the architect and security system designer work closely. Many systems may need to be integrated at each door, making the process more complex.
The system may need to be integrated with the following systems: 
Automatic doors

Intercom 

Fire alarm

Delayed egress

Video surveillance
Magnetic locks

Door ajar alarm

Latch bolt monitoring

Healthcare systems (e.g., supervised care elopement prevention systems)
4. Development and Utilization of a Commissioning Plan
The commissioning plan outlines the entire commissioning process and is updated during each phase of the project. The commissioning plan should include the following information:
General project information

Commissioning scope and overview of the project's security

Commissioning team members, roles and responsibilities

Process tasks and commissioning activities through all phases
Commissioning schedule

Commissioning process documentation and deliverables

Testing procedures, including integrated testing

Recommended training
5. Contractor Submittals
The commissioning agent and design professionals will review contractor submittals to ensure the submitted equipment aligns with the basis of design documents and to verify the installed materials comply with all instructions. These submittals are included in the commissioning report.
6. Inspection and Testing
Before residents can move in, the control, integrated systems and Life Safety systems must be tested. It's important to verify the installation meets the owner's project requirements, basis of design, applicable codes and all local police and fire department requirements. Testing should also ensure that all notifications and alarms are properly received by staff.
7. Commissioning Report
The post-construction report is a comprehensive account of the commissioning process, and it includes information about each system, the testing process and verification that staff and residents are trained on the installed systems.
Commissioning begins early in the project and extends through all phases of design and construction. To keep things running smoothly, it's a good idea to have the installers perform follow-up visits so any issues can be addressed.
The growth projections of the access control market show no signs of slowing, and as more individual systems are integrated into security systems, commissioning will become even more valuable to educated owners.