Selecting the right air mattress can certainly feel like a daunting task. Compared to conventional foam mattresses, these sleep systems feature many more therapy applications and safety considerations that can impact your resident population. When the comfort and wellbeing of your seniors is on the line, you need to make the best decisions every time.
Step 1: Choose a Therapy Style
To determine the proper air mattress, first it's important to understand some of the most common therapy features.
Alternating Pressure
Mattresses with this feature can redistribute pressure and improve blood flow to aid in the healing process by inflating and deflating air cells. This can be accomplished in different air cell patterns and through different cycle times to lengthen or shorten the frequency at which the pressure alternates.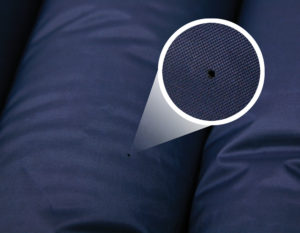 Low Air Loss
A mattress with Low Air Loss therapy features tiny holes in the air cells that allow cool air to pass through, helping to control heat and moisture. If you have residents that sweat or have macerations, they may benefit from this technology in a mattress. If microclimate management to help prevent and control pressure ulcers is a main concern for your resident, look for an air mattress with a higher airflow rate or labeled as "True Low Air Loss" therapy.
Lateral Rotation
Lateral Rotation also utilizes inflation and deflation of air cells, but additionally works to rotate the resident up to 40 degrees to their right or left side – which may be helpful for residents with pulmonary or circulatory ailments. This therapy is less common and generally intended for higher acuity residents. If Lateral Rotation is a main concern for your resident, look for an air mattress with a complete rotation capability or labeled as "True Lateral Rotation" therapy.
Step 2: Determine Safety Features
Beyond therapy, there are other valuable features to consider when selecting an air mattress.
Safety Base
A safety base prevents a resident from lying directly on the bed frame if the pump stops working. Safety bases can be made of either foam or air cells, both of which act independently of the therapy air cells, even if power to the mattress is lost.
Cell on Cell Designs
These mattresses feature independent air bladders welded down the center so that air does not flow freely through the entire depth of the mattress. This allows the bottom cells to serve as the safety base in the case of power failure. However, this approach limits immersion of the resident into the surface, as well as pressure redistribution that is possible on the mattress.
Firm Perimeters
This is an important feature to look for on any mattress, but especially on an air surface. By nature, air cells can be less stable than a foam surface when it comes to ingress and egress. Having a firm edge helps increase stability for transfers and also serves as a gentle reminder to the residents when they are repositioning themselves on the surface so they know where the bed edge is.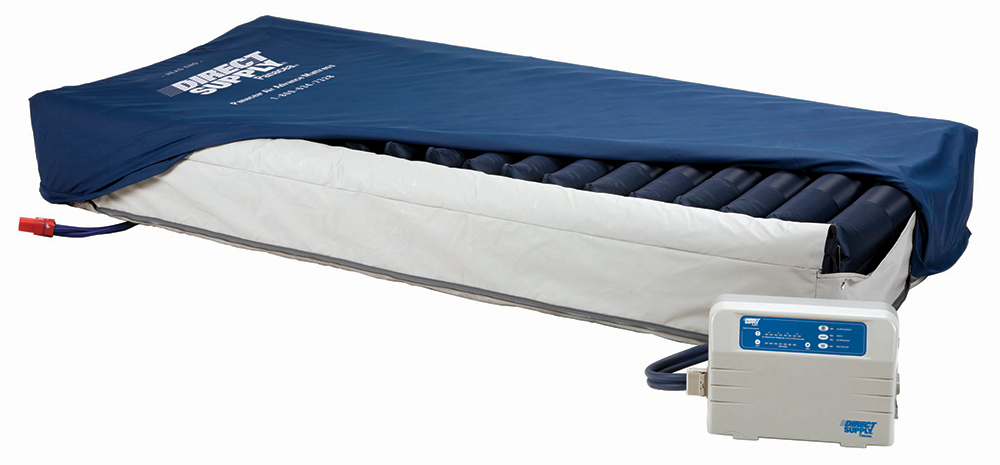 Step 3: Consider Residents' Unique Needs
While there is no perfect formula to choose the ideal air mattress, it is always helpful to keep your residents and their needs at the center of your decision making. Involvement by both your purchasing and clinical teams can also help to make sure that everyone is comfortable with the mattress selected. By asking questions like the following, you can better hone in on what might be right for any given resident in question:
Does the resident have a Stage III wound with excessive moisture present?
Consider a mattress with True Low Air Loss therapy.
Is the resident at an increased risk of falls?
Consider a mattress with firm perimeters or raised side perimeters.
Does the resident need the benefits of alternating pressure but not low air loss?
Consider a hybrid mattress with both foam and air cells in one mattress.
Browse through our vast selection of air mattresses to get an idea of your options as you search for the perfect air mattress for your unique needs. And if you need more help, try our Mattress Selection Guide or contact us for help choosing the right mattress!